Discover Inc., DISCA stock, is a mass media company founded in 1985 and headquartered in Maryland.
Discover, most famously known for the Discovery Channel, owns and operates a variety of television networks including The Discovery Channel, HGTV, TLC, Food Network, Animal Planet, Golf TV, and more.
In addition to national networks, they also operate a number of regional networks. Discover Inc. has operations in both the US as well as abroad internationally.
Discover also operates their own production studios where they create content for distribution. Each year they create approximately 8,000 hours of content, which is distributed in nearly 50 languages worldwide.
The company trades under three ticker symbols: DISCA, DISCB, and DISCK.
The difference among these stocks is the voting rights shareholders receive per share owned. DISCA is the first class of common stock with one vote per share. DISCB is the second with 10 votes per share, and DISCK has no votes per share.
Why is DISCA Stock Moving Now?
As of March 19th, DISCA stock was up over 300% vs the previous year.
Since then, the stock has fallen 44% and is currently trading around $43 a share. What was the cause for such a spike in mid March? And what has caused the stock to fall in the days following the jump?
On January 4th, 2021, Discovery launched their very own streaming service: Discovery+.
The launch of this new streaming service has sparked interest from investors and contributed to a large spike in the stock price. Discovery+ joins a myriad of new and existing streaming services such as Netflix, Hulu, Disney+, Peacock TV, and Paramount+.
On March 26th, trading was stopped temporarily due to the extreme volume of trading. This indicates a possible sell off from a large institution, which may have contributed to the recent plummet.
What are Discovery's Strengths and Opportunities?
Discovery Inc. has a number of well-known and popular brands. This recognition is of extreme value in the world of media entertainment.
Since the launch of their new streaming service, Discovery+, they have achieved over 11 million subscribers. The cost of the subscription is right in line with other streaming services. It is available for $4.99 a month or $6.99 a month for an ad-free experience.
Discover is a profitable business. Despite a pandemic causing thousands and thousands of business worldwide to struggle, Discover maintained revenue in 2020.
Revenue was down 4% in 2020 vs 2019 but was up 1% vs 2018. In 2020, they also cut their current debt in half, which is a sign of strength for investors.
As COVID-19 has caused millions around the world to remain at home, the demand for entertainment is at an all time high. As Discover continues to create high quality content, they could continue to see growth in DISCA stock.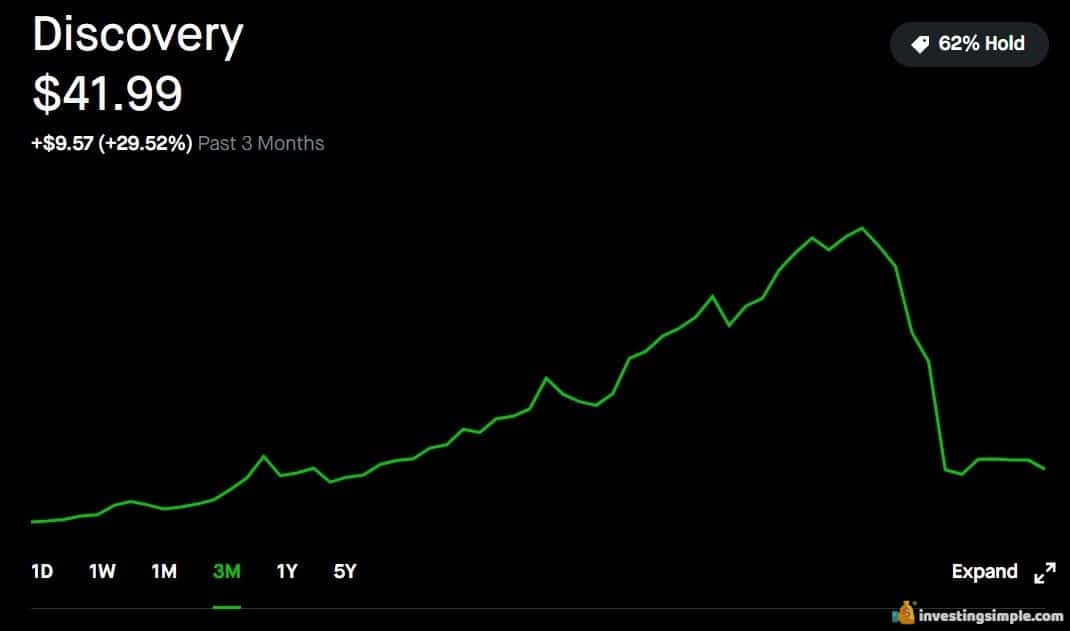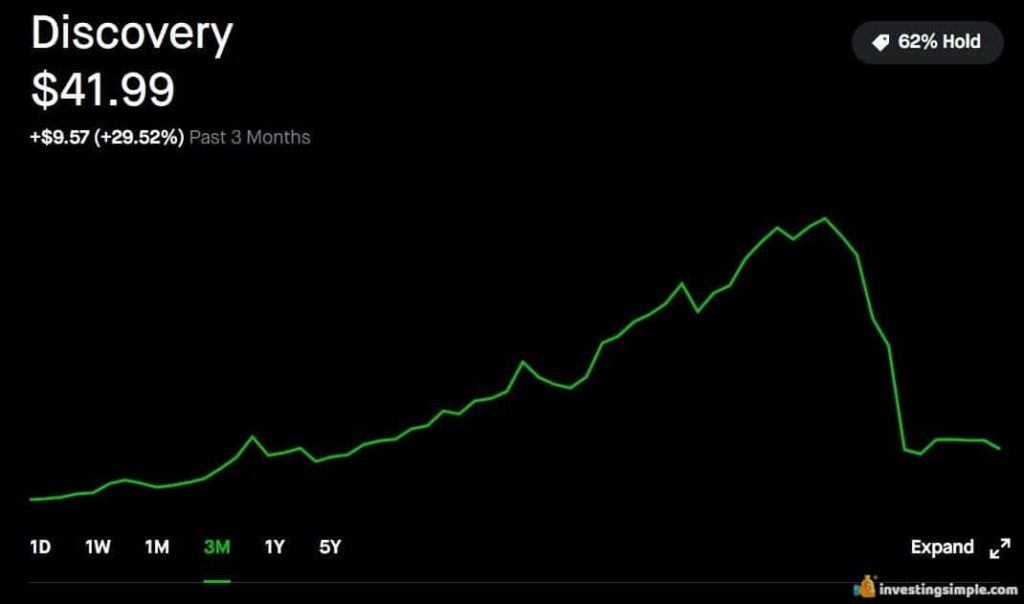 What Challenges is DISCA Facing?
As more and more streaming services become available, the demand for cable television decreases. Since 2012, over 25 million homes in the US have cancelled cable television and switched to one or more streaming services. Another 25 million are expected to make the switch by 2025.
Netflix has proven the streaming model with over 200 million subscribers. In order for Discover to remain relevant, they will have to continue growing the subscriber group for their streaming service, Discovery+.
Like Discover Inc., other companies have also launched new streaming services such as ViacomCBS with Paramount+ in early March and Disney with Disney+ in late 2019.
The fierce competition in this sector will require Discover Inc. to be creative in their offering. They do currently offer a 7 day free trial while Netflix quit offering a free trial in October of 2020. Over half of US homes currently subscribe to more than one streaming service.
With more and more streaming services being offered, customers will have to choose their favorites.
Discovery: Final Thoughts
DISCA stock has recently seen incredible growth. In the most recent few days however, the stock has plummeted. Is now a good time to buy?
Investors interested in DISCA stock should pay close attention to the progress of Discovery's new streaming service. The demand for cable television and streaming services share an inverse relationship.
As popularity for cable television continues declining, streaming services will gain momentum. Discover's ability to pivot quickly and efficiently will be key for the success of their company long term.
Start Investing Today
Investing has never been more accessible than it is today. You can quickly open a brokerage account and start investing all within 10 minutes from your personal phone!
The question is, which investing app is best? With so many to choose from, people often delay getting started, but with any investment, time is often one of the most important factors!
If you are looking to get started but are unsure how, then be sure to read How to Invest in Stocks For Beginners or check out the 10 Best Investing Books Beginners Need To Read In 2021.