Firstrade is a solid online investing broker offering zero commissions on stocks, ETFs, options and mutual funds. There are no minimum deposits or any other hidden fees. Designers built Firstrade for beginning investors looking for an easy-to-navigate app.
Firstrade has free options contracts with zero assignment fees for options trades. The platform doesn't charge trading fees on any of the thousands of mutual funds it offers. It is also available to international traders.


In a 2020 review on StockBrokers.com, Firstrade earned 5 stars for ease of use.  If you have questions and need immediate answers, the platform has licensed customer service reps ready to help via phone, live chat, or email.
Although it is a good platform, the time may come when you want to do something else with your cash, which means you will need to close your Firstrade account. You have a few options for doing this. They are all simple and convenient.
How To Close Your Firstrade Account
The first step in closing your account is to empty out your balance. You can withdraw funds by going to Accounts>Deposit/Transfer, and enter a check, ACH transfer or wire transfer request.
Once your account balance is at $0, choose from one of the following options:
Contact the broker and request that your account be closed. A representative can be reached over the phone Monday through Friday from 8:00 am to 6:00 pm, EST, at 1-800-869-8800.
Send an email to [email protected]  requesting they close your account.
Fax your request to (718) 961-3919.
Put your request in the mail to Firstrade Securities Inc., 30-50 Whitestone Expwy. Suite A301 Flushing, NY.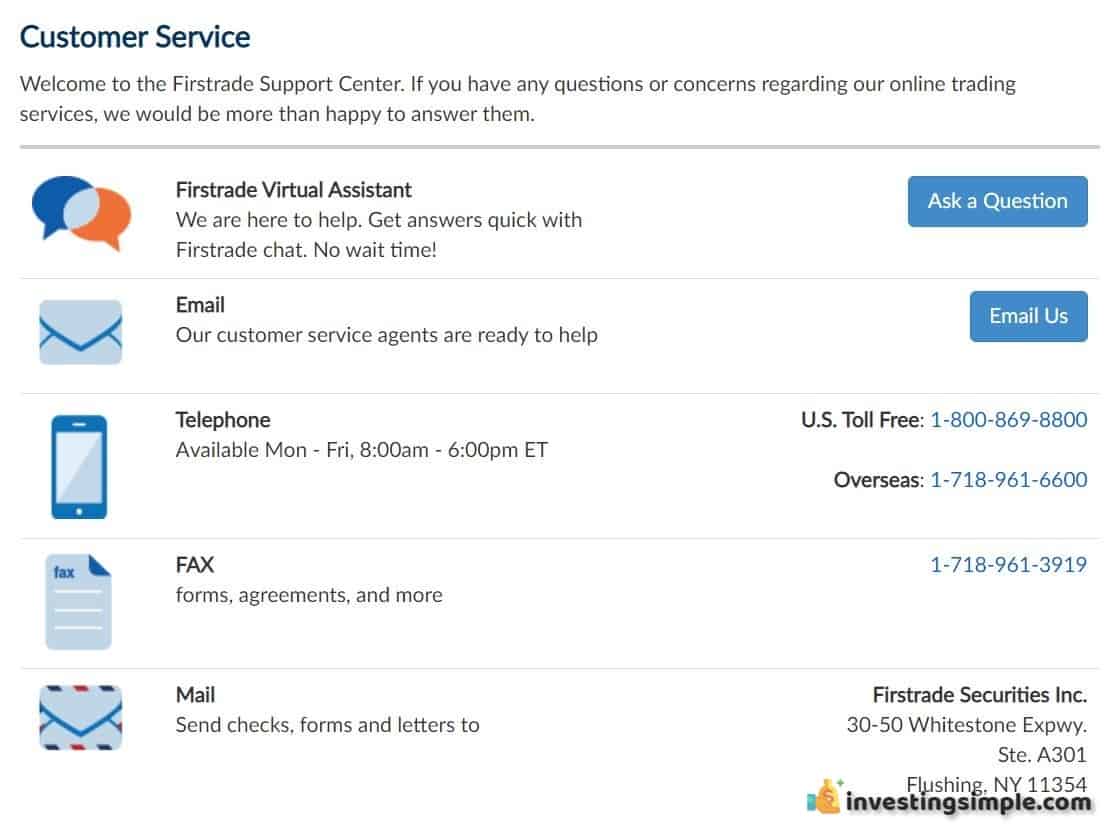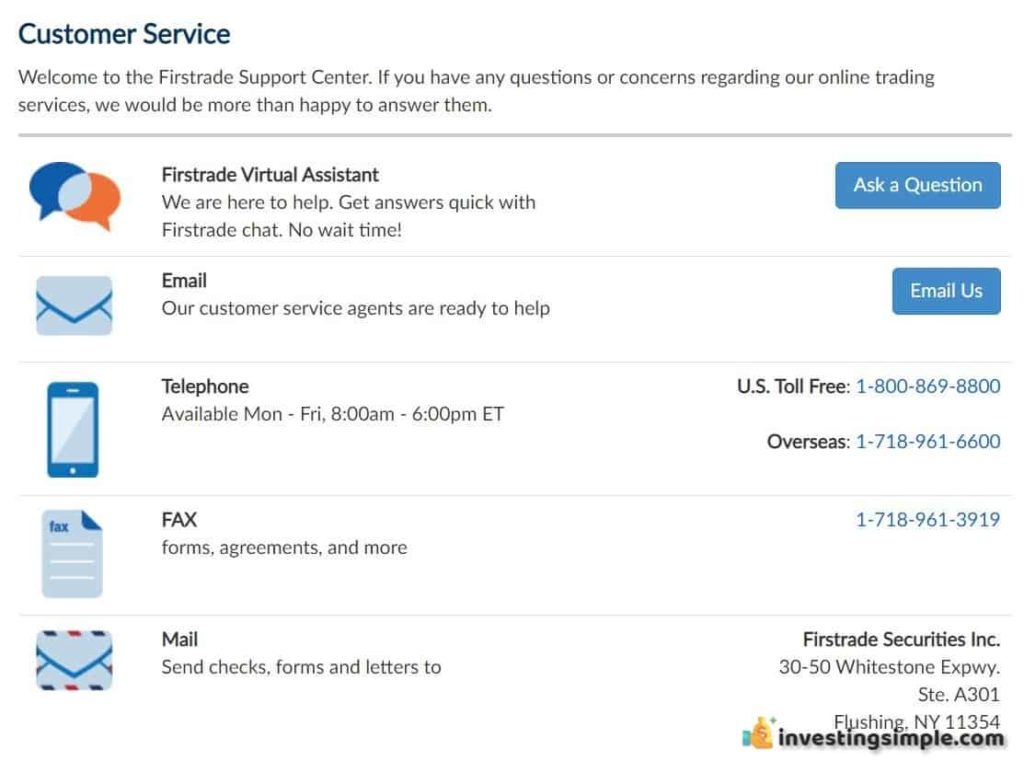 Transferring Account To Another Broker
Firstrade's website has a form for transferring an account from another broker. However, if you want to transfer a Firstrade account to another firm like Robinhood or M1 finance, you will need to contact that broker and start the move with them.
Conclusion
There are certain circumstances that will call for closing your Firstrade account, and you can do this by calling the broker, emailing, faxing or sending a letter in the mail. You could also move your money to another online investing platform. This option may be wiser than taking it out to use as cash or putting it into a traditional bank where interest may be minimal.
Best Free Stock Promotions