Is Robinhood The Cheapest And Revolutionary?
Robinhood has changed the status quo of what an investing app should be. Imagine being able to trade stocks, options, cryptocurrency, and exchange-traded funds without paying a penny in commissions or any hidden fees.
Forget about imagining it; it's already here.
The free-trading app Robinhood opens doors for beginning investors – or any savvy investors for that matter – looking to get their feet into the game without losing money before they even begin.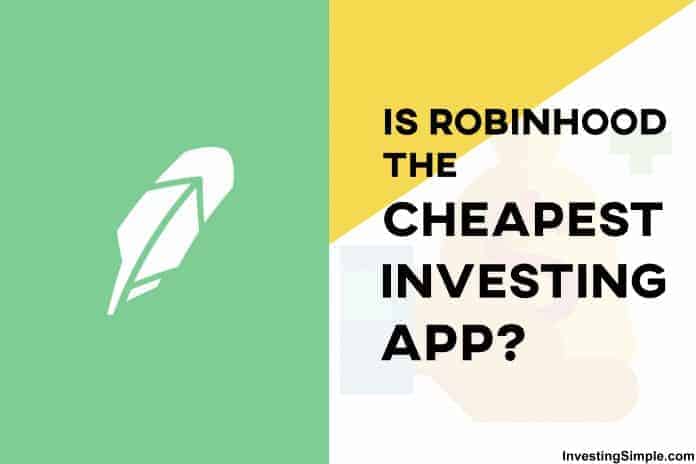 Robinhood is known as the app that pioneered commission-free trading. They have changed the game by offering commission-free trades on cryptocurrency and options trades. This platform is designed with beginners in mind. It is meant to be the most straightforward trading platform out there.
Often, people will call Robinhood revolutionary. Is that a fair assessment? We think so! Robinhood truly started this new industry of free trades. Before that, you had to pay hard-earned money to place trades. There was no such thing as a commission-free trading app. We consider Robinhood to be both one of the cheapest options out there (can't beat free!) and also revolutionary being the first one to offer this!
Use this link to Download the Robinhood App
A Short History Of Robinhood
About ten years ago, two friends and roommates (and aspiring finance wizards) at Stanford University launched Robinhood. Following graduation, they headed to New York City, where they had great success building two finance companies selling trading software to hedge funds.
Along the way, as they gained familiarity with the system in the world of finance, they realized that big Wall Street firms pay effectively nothing to trade stocks, while most Americans must pay up to $10 for every trade.
They made it their mission to find a way to give everyone – yes, even people without significant wealth – access to getting into the financial markets. Two years later, they headed back to Cali and founded Robinhood, a company that leverages technology to encourage everyone to participate in the broader financial system.
How To Open An Account
First, you start by opening an account here.
It's startlingly simple to open a Robinhood account right on your smartphone (or online). Just plug in a few answers, like your contact info and how you'll fund your account, and in less than an hour, approval notification will be sent to you by Robinhood. Then it's onto the next step: launching your soon to be stellar investments.
Don't have the cash to open a sizeable account? No worries. Robinhood doesn't have a purchase minimum, which means investors can get started right away. Of course, to invest, you'll need enough to purchase the investment you have your eye on. But you can start small, then gain momentum as you go along and become more confident and acquire more know-how.
It sounds too good to be accurate, but you really can open an account with a $0 minimum and $0 trading commission. Thanks to Robinhood, the stock market is now more accessible than ever before! You used to need a few hundred if not a few thousand to open a trading account. Now, you could do so with as little as $1!
Clearing By Robinhood
To offer this platform for free, Robinhood had to figure out how to operate as cheaply as possible. Clearing by Robinhood was a massive step in curtailing service fees. Now, Robinhood operates its clearing system, chipping away at many of the service's account fees. How does this benefit you? If you used to pay $10 for broker-assisted phone trades, that fee is now zero. What's more, Robinhood whittled down any bank reversal fees to $9 from $30. Remember, every dollar you save means more cash you can funnel back into your trading account.
How Is Robinhood Operating For Free?
How, you may ask, does Robinhood make any profit? We have an answer for that. Robinhood is leveraging technology and operating a paperless business to be able to offer investors a commission-free and fee-free investing experience. Instead of charging a commission on trades like a traditional brokerage, they make money in a few different ways:
They earn interest on the uninvested cash held within brokerage accounts.
They offer Robinhood Gold, a paid subscription.
By lending shares out to short-sellers, they can earn interest in the process.
By directing order flow, they can earn a fraction of a cent on each trade placed.
They offer margin trading, allowing them to earn margin interest.
Instead of following the old school business model of charging customers fees and commissions, they found more creative ways to make money! No, Robinhood is not operating as a charity. They have a lean business model and can make a few pennies here and there from each customer.
What Is Robinhood Gold?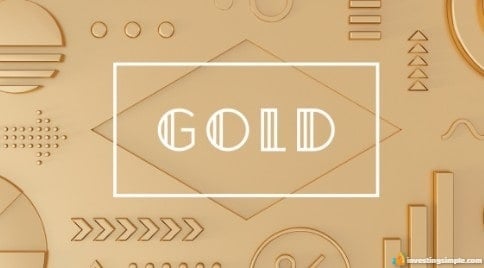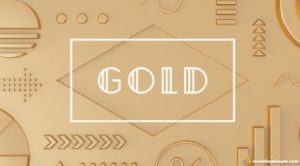 Robinhood Gold gives investors who can tolerate more risk the ability to trade on margin, which is also known as borrowed money. You must opt into the service, which has a flat monthly fee based on margin (Robinhood refers to this as buying power) as well as your account size. If you're new to investing and wary of risk, we say think twice about this option for now until you're familiar with all the ins-and-outs.
Many online stock apps offer up-to-the-minute education and valuable advice in much the same way a stockbroker would do. So, do your homework ahead of time. The most successful Robinhood users do the research and are manifest in where they want their money invested. Trades can be executed in a flash, as Robinhood handles market orders, stop orders, limit orders, and stop-limit orders.
But enhanced info for users is in the works at Robinhood, as they now offer analyst ratings from an independent investment research company. You can also scour lists of the top movers and earnings calendars. Want to know how another fledgling (or more advanced) investors are doing? You can take a look at the most popular purchases, as well as how many got in on the deal and how much each investor paid per individual share.
Once you're ready to go, you won't be bogged down by account verifications. Robinhood uses instant verification with many major banks. Bank transfers of up to $1,000 are available immediately for investing, and the same goes for profits of up to $1,000 from selling stocks. Deposits more substantial than $1,000 will take around five business days to process. Want to invest in a schedule? You can set up automatic deposits out of your bank account weekly, biweekly, monthly or quarterly.
Free Stock Offer
Now, there's even a way to get free stock. All you need to do is open a brand new account, and Robinhood will add one share of free stock to your account when they approve your brokerage application. You'll be able to keep the stock or sell it after two trading days.
How does Robinhood choose which stock you get? They select the shares of free stock randomly from their inventory of settled shares. The keyword here is RANDOM. Because the shares are chosen randomly, you may not receive the same stock as others who open accounts at the same time as you do.
The value of the share you receive may be anywhere between $2.50 and $200 and fluctuates based on market movements. Robinhood selects companies based on the price of each share, from the most popular and highest total value companies on Robinhood.
In a Nutshell: Robinhood Features
Zero Commissions
Robinhood allows users to trade stocks, ETFs, options, and cryptocurrency completely free. There are no strings attached or hidden fees of any kind.
Simple App Design
They have the most straightforward user interface of any investing app we have tested. We can 100% say that Robinhood is a beginner-friendly app.
Robinhood Gold
Robinhood Gold allows you to take advantage of several different features. First of all, you can increase your buying power by trading on margin. Robinhood extends you a loan to purchase stocks relative to your account value. You need to have at least $2,000 in your account to open a margin account. It also allows you to have instant deposits from your bank and professional research reports from Morningstar.
Robinhood Minimum & Fees
This is a 100% free trading platform. They do not charge any hidden fees, and there are no strings attached. There is no minimum balance to open an account; however, you do need to have $2,000 to open a margin account.
Where Robinhood Shines
Easy to use, beginner-friendly platform.
Ability to trade stocks, ETFs, cryptos, and options.
Access to margin through Robinhood Gold.
Free pre-market and extended-hours trading.
Robinhood paved the way for commission-free trading and continues to live up to its reputation, one satisfied client at a time. Dare we say Robinhood is revolutionary? Yep. If it weren't for them, millions of investors would be dumping money into commissions and fees. They changed the game forever. While there is a variety of free investing apps out there now that piggybacked off this business model, we have to give them credit for being the first. This is one of the cheapest ways to get started with investing because you can't beat free!
Use this link to Download the Robinhood App