Robinhood is known as the platform that launched commission-free trading. Now, countless other brokerages have followed suit and done away with trading commissions.
Rightfully so, many investors are skeptical of whether or not Robinhood is safe to invest with based on the fact that they are free.
Robinhood does not charge investors any trading commissions whatsoever. There is not a minimum initial account balance, and bank transfers are free. These features make it a good launching pad for people who want to start out small.
Its creators designed this platform with beginners in mind. It is meant to be one of the simplest trading platforms out there. As a result, intermediate to advanced traders often find this platform to be lacking in certain areas. For example, these areas include research tools, order types, and technical indicators.
So, is Robinhood safe to invest with? Here is the verdict.
Is Robinhood Safe?
As a new investor, you may wonder if your funds will be protected.  Specifically, you may worry about situations such as the platform going bankrupt. Or there's the worry about someone getting your account info and emptying your account of the cash or securities in your portfolio.
Robinhood provides full insurance coverage against this and other potential scenarios through the Securities Investment Protection Corporation (SIPC).
Let's break down the role of the SIPC, what it can provide, and how this works for you.
Is Robinhood Legitimate?
Robinhood is a new platform in the investing community. With its fresh and beginner-friendly design, most wonder if the brokerage is actually legitimate. Yes, Robinhood functions similarly to most other brokerages out there. Robinhood is a completely legitimate brokerage that could be considered by any novice to the experienced investor.
Is Robinhood Free?
Most wonder if there are any underlying fees to use Robinhood. The fact is that Robinhood is a completely free platform. There are no trading fees or monthly subscription fees for Robinhood's basic service.
Robinhood Gold is a paid service Robinhood offers for $5 per month. This will get you real-time quotes, additional margin, research reports, and more.
SIPC Coverage Under Robinhood
The SIPC was created by the government as a way to give protection to customers who hold cash and securities. These include stocks, bonds, or mutual funds in an account at SIPC-member brokerage firms.
Robinhood, for example, is a member of the SIPC.
What SIPC Does Cover
Up to $500,000 in total coverage per customer for lost or missing assets. These include both cash and/or securities from a customer's accounts held at the brokerage.
Up to $250,000 of that total can be applied to protect cash in a customer's account that is not yet invested in securities.
In addition, protection in case of unauthorized trading or theft from an account.
Let's say the unlikely event occurs and your broker or robo-advisor financially fails and goes into bankruptcy. They are required to transfer all your money to another brokerage with SIPC coverage.
If they don't do this, and investors' assets are missing or at risk, the SIPC will step in. They will reimburse you by providing up to $500,000 in coverage.
The amount of your claim will be the value of the cash and securities in your account on the date the SIPC files the court files the liquidation paperwork. However, they will deduct any debt you owe the brokerage firm, such as margin loans,
Of course, the likelihood of Robinhood or any other brokerage firm or robo-advisor failing is slim. However, you will sleep better at night knowing the insurance is there for your protection.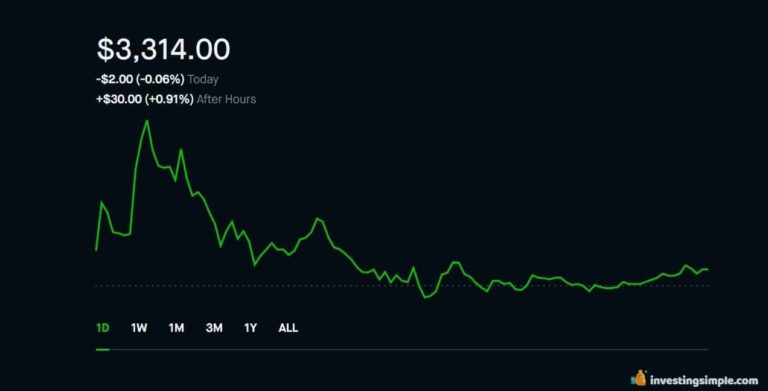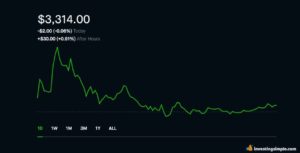 What SIPC Does Not Cover
That being said, SIPC is not some magic "catch-all."
It does not cover:
Claims against bad or inappropriate investment advice. The Financial Industry Regulatory Authority (FINRA), the Securities and Exchange Commission (SEC), and state securities regulators handle complaints against a particular firm.
Losses due to account hacking, unless the firm was forced into liquidation due to the hacking. See more below on how Robinhood protects clients against hacking.
Additional Protection
There are also additional layers of protection that include:
Rules for brokerage firms to keep customer assets segregated in separate accounts from the firm's own money
Requirements to have a minimum amount of liquid assets on hand. This basically serves as an emergency fund for a brokerage platform
If against all odds your broker gets to the liquidation phase before you get back your money, the SIPC will appoint a contact person in the case of bankruptcy. They will notify you on how to file a claim. If this does not happen, you can also go to the SIPC site and receive your own claim form to file.
No Insurance Against Losses
The most vital note for you to keep in mind is that the SIPC serves as a safety net if something causes Robinhood to shut down.
It does not cover any losses you incur when the value of your investments decline.
You make your own individual trading choices, and as with any investing option, this carries considerable risk.
Short-term, active day traders may stand to lose thousands of dollars (or more) in daily trades due to unpredictable market fluctuations.
If you're a longer-term, more passive investor, you are less likely to be affected by volatility on a daily basis.
Cryptocurrency
It is important to understand that the cryptocurrency trading offered on Robinhood is not insured in any way by FDIC or SIPC.
Other Ways Robinhood Keeps Your Account Safe
You may also be concerned about the safety of your personal and financial information.
The Robinhood Security Team uses a number of high-level measures to protect your account.
Here are some of those security measures:
The platform will hash your account password using the industry-standard BCrypt hashing algorithm. They will never store it in plain text.
Robinhood will encrypt sensitive details, such as your social security number before they store them.
Its mobile and web applications securely communicate with servers using the Transport Layer Security (TLS) protocol with up-to-date configurations.
Once Robinhood verifies your banking credentials, they will never access them again.
They use trusted third-party data companies to gain entry to information about your bank account. These include your account number and available balance.
You can secure access to your mobile app using TouchID, FaceID, or a custom PIN code.
Final Thoughts on Robinhood
Robinhood has the latest protection to safeguard your account in many possible scenarios.
If the platform fails, the SIPC will cover you up to $500,000. Robinhood also has layers of protection in place to protect your personal, banking, and trading account information.
All of these features help make Robinhood a good choice for beginning investors. If you're investing with a different platform, it's smart to check their system for keeping your money  - and your account info – safe and sound.
Best Free Stock Promotions
Keep Reading: