With 28 attacks on cryptocurrency platforms resulting in $300 million in losses in 2020, the need for a strong storage system is highly important.
There are a number of methods available to store crypto. Many cryptocurrency platforms offer a digital wallet, or one that is connected to the internet. The main benefit of a digital wallet is the connectivity and convenience they offer to investors. But there is a downside. With constant connection to the internet, the private keys are at risk should someone hack the exchange, obtain your login information through phishing, or through employee fraud.
But there is another way. Cold storage is a way to store your crypto offline. By removing the connection to the internet, your private key is held secure and is not vulnerable to network attacks.
In this article, we will provide a complete Ledger Nano S review. As one of the first cold storage devices on the market, the Ledger Nano S has gained extreme popularity. We are going to take a deep dive and cover the pros and cons of the device.
Ledger Nano S: Highlights
Highly Affordable at $59
Over 1,500 Cryptocurrencies are compatible with the device
Compatible with 64 bit computers and Android 7+ phones
Not Compatible with iOS devices
No Battery needed
Not well-suited for mining
Limited Storage (up to 6 apps)
Ledger Nano S Review
Affordability

Simplicity and Ease of Use

Cryptocurrency Compatibility

Storage
Ledger Nano S Review
The Ledger Nano S is a highly popular cold wallet designed to make cryptocurrency storage easy. With over a million units sold worldwide, it is easy to see that investors like this device.
By holding your private keys in cold storage, or offline, you can feel confident that your funds are safer compared to a digital wallet online.
Pros
Affordability
Compatibility with wide array of Cryptocurrencies
Simplicity
Cons
Limited Storage
Not Compatible with Iphone
What is the Ledger Nano S?
The Ledger Nano S was first launched in 2016 and provides investors a secure way to store their cryptocurrency offline. With over a million units sold worldwide, this device is certainly popular. Ledger, the company, has been creating various hardware relating to Bitcoin storage since 2014.
As stated on their website: "The original hardware wallet. Easily start your crypto journey: buy crypto, secure your assets and manage them in one single-app."
When you purchase the device, you will receive the following:
Ledger Nano S
1 micro-USB cable
Lanyard for device
One keychain and key ring
Recovery sheet for writing down Seed Phrase
From a glance, the Ledger Nano S could easily be mistaken for an old USB stick. But upon opening the device, you will see a few unique differences.
How does it Work?
This device features a small analog screen with 2 buttons on the top. In order to power on the device, you will need to plug it in. Powering off the device is done by simply unplugging the USB plugin.
The two buttons on top of the device are used to navigate through the setup and options. Once powered on, you will need to enter in your PIN, which you will have created upon first setting up the device.
In order to get started, you will need to download the Ledger Live app to a computer. After downloading the app, you will connect your new device to your computer using the USB plugin supplied with the device.
You will then follow the steps using both the computer and device to get started.
The button on the left moves down and the button on the right moves up. Pressing both at the same time moves to the next option. (For example, if you imagine a PIN number as 4 numbers, the right button will change the first digit from a 1 to a 2 and so on. The left button will change the first digit from a 6 to a 5, etc. Pressing both buttons at once will move you from the first digit to the second digit.)
After setting up the pin, you will need to record your seed phrase by moving through each word, recording the words, and then verifying accuracy. This is a highly tedious process as you will have to manually click through each word. However, it is important that you take your time and ensure accuracy. This seed phrase can be used to recover your funds. If you lose your device and cannot come up with the seed phrase, you will not be able to recover your assets.
After the pin and seed phrase are complete, you will verify your account on your computer. From there, you are ready to start sending and receiving cryptocurrency.
What are Ledger Nano S Apps?
While the Ledger Nano S is compatible with over 1,100 cryptocurrencies, you will need to install 'apps' for each coin you want to manage. Each cryptocurrency requires a unique app to manage it. The Ledger Nano S only supports up to 6 apps at a time. Thus, if you are looking to manage a larger portfolio of greater variety, you may look at the Ledger Nano X instead, which can hold up to 100 apps.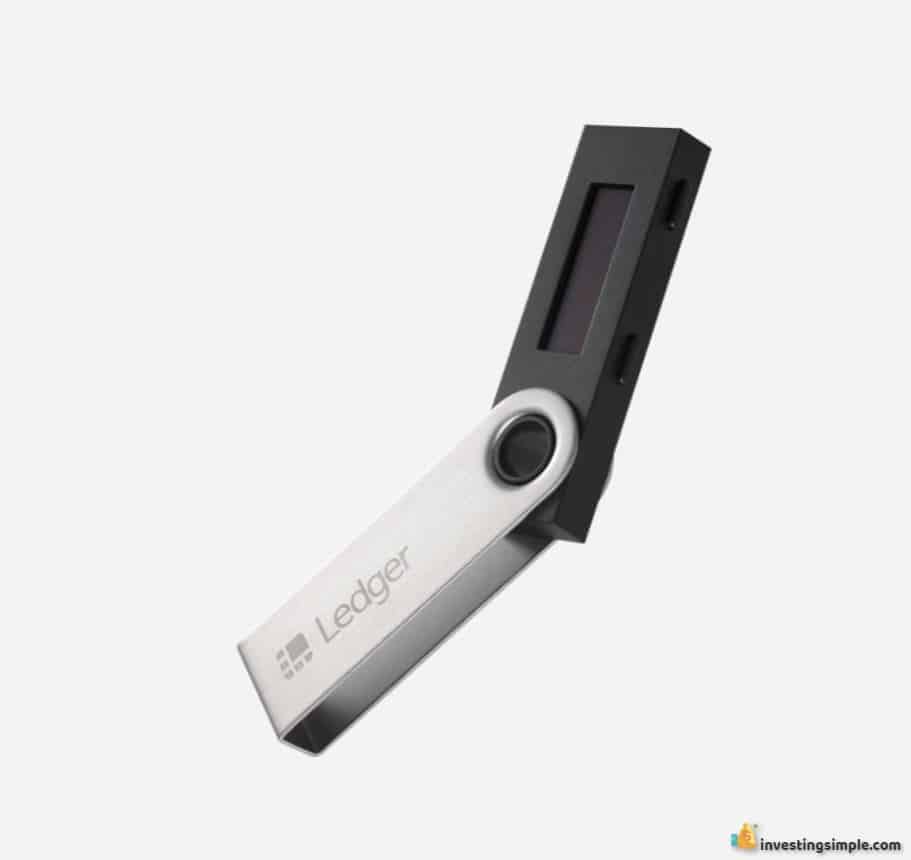 What are the Public and Private keys?
There is a common misconception that a cold wallet stores the actual cryptocurrency. This is not entirely accurate. A cold wallet actually stores the private key generated from a transaction.
When trading cryptocurrency, all transactions are recorded on the blockchain. To verify ownership of cryptocurrency, keys are used. There is a public and a private key.
The private key is used to withdraw and spend cryptocurrency, while the public key is used to receive cryptocurrency. 
Let's use a bank as an example. When an employer pays you, they will typically ask for your routing and account number. This is used to receive money into your account. You can liken these numbers to the public key. If you want to receive cryptocurrency, you will need to share your public key.
The private key should always remain just that: private. You should not share your private key with anyone. If someone were to obtain your private key, they would have access to your funds. With a digital wallet (or a hot wallet), the exchange actually owns your private key, which means that they actually own the cryptocurrency.
Both private and public keys are long alphanumeric codes created through cryptography.
The Ledger Nano S stores the private key of the investor. When a transaction occurs, the wallet generates a digital signature by processing the transaction with the private key.
This signature is used to confirm that a transaction has come from a particular user. Changing the transaction would change the signature, which is why transactions in crypto are highly secure.
What is the Seed Phrase?
Ok, so what is the seed phrase? The seed phrase, or recovery phrase, is a way for a user to recover information on a lost or damaged wallet. This phrase is typically 24 random words out of 2084 possible words. When you set up your wallet, you will need to record your phrase on a piece of paper or metal card. Never share your seed phrase as someone who obtains it can access all of your funds.
If the wallet is lost, damaged, or stolen, you can purchase a new device. During setup, instead of choosing to set up a new device, you will select to recover from an old device. When you enter in your seed phrase, all your information will be made available on the new device.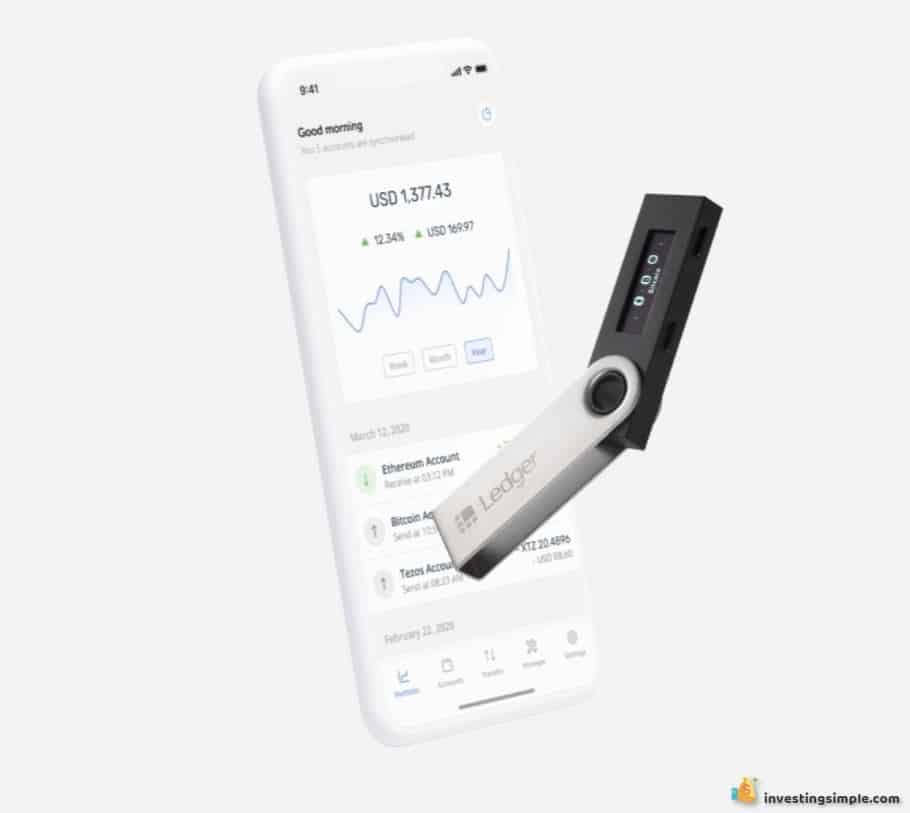 Seed Phrase, Private Key, Public Key, and Address
If you are confused at this point, don't worry. Most people are! Here is a high level summary:
The seed phrase is used by your wallet to derive your private key.
The private key can be used to spend/withdraw cryptocurrency
The private key generates the public key
The public key generates an address
The list above is in order, meaning you can go from 1 to 2 to 3 to 4, but you can't move up the list. Each of these codes are utilized to secure the network.
Ledger Nano S Review: Final Thoughts
The Ledger Nano S is a cold wallet that is highly popular. Since launch in 2016, over a million units have sold! This by itself proves value as many people choose this device to store their cryptocurrency.
As it utilizes cold storage, this device is a way for investors to store their cryptocurrency offline. The wallet uses its software to derive a seed phrase from your private key. This seed phrase can then be used to recover assets in the event of a damaged or stolen wallet.
Investors like the Nano S for its simplicity and wide capability with a vast number of cryptocurrencies. Even though it is compatible with over 1,500 cryptos, you will only be able to manage up to 6 at a time within the device. This limited storage may not matter to investors who are focused on a few key cryptos. However, those looking to have a vast portfolio may want to look elsewhere at another wallet such as the Ledger Nano X.
This device is a great option for those getting started with wallets. It's simplicity and affordability make it highly competitive in the market for cold wallets.
Best Crypto Promotions