When it comes to investing in the stock market, one of the very first steps is deciding on a brokerage. This is the firm that you will work with in order to place trades. It is often a frustrating and intimidating experience, especially when you find out that there are dozens to choose from.
Robinhood and E*TRADE are two of the most popular online brokerage services available today. While both offer high-quality, cost-effective ways for investors to access the public markets, there are some big differences between the two platforms.
In this article, we are going to break down the important features, fees, pros, and cons of both platforms to help you decide which brokerage service is the perfect fit.
E*TRADE vs Robinhood: The Basics
Robinhood is the original commission-free trading app. In 2013, it was unthinkable for a brokerage to be commission-free and now the opposite is true. The app has a simple and sleek interface which allowed it to dominate the market right out of the gate. For beginner investors, the app will likely meet their needs. However, if you're looking for something more advanced you might be better off looking elsewhere.
E*TRADE is an old-school online stock trading brokerage. They ended up following Robinhood's lead and doing away with commissions on most of their investments. However, some investments like mutual funds and options contracts may still incur fees or commissions. You do generally see a more advanced interface with E*TRADE which may be attractive for certain investors.
Robinhood vs E*TRADE: Summary
Both offer $0 commissions on stocks and ETFs
Robinhood offers free options trading while E*TRADE charges $0.50 per contract or more
No minimum account value for individual brokerage accounts for both brokers

Robinhood's widely recognized and awarded mobile application outperforms E*TRADE's app

Robinhood offers fractional shares 

Both offer a high yielding savings account

E*TRADE offers a tactical trading platform 

More access to different kinds of securities such as bonds and CDs through E*TRADE 
Access to retirement accounts through E*TRADE 
E*TRADE has an automated investing robo-advisor in its Core Portfolios feature
New Robinhood users get a free stock worth up to $200
Robinhood offers crypto trading while E*TRADE does not
What Is Robinhood?
By breaking down the barriers to entry for investors big and small, Robinhood's mission is to revolutionize the way the world invests. By making their IOS app beginner-friendly, understandable, and digestible all in a low-cost way, Robinhood is striving to achieve the most efficient way for its clients to access the public market.
Robinhood allows its clients to invest in stocks, ETFs, options, and cryptocurrency through its trading platform. It is designed from the ground up to be the most beginner-friendly app available.
Robinhood Features
When it comes to choosing an online broker, making sure the features align with your financial goals is crucial. Let's break down some of Robinhood's most notable features and what makes them so great.
Fractional Shares
Have you ever wanted to buy a share of a company but did not have the required capital to do so? Robinhood solves this problem with its fractional share initiative. By allowing users to buy partial shares of companies, even the companies with high share prices (i.e. Google and Amazon) become a reasonable option to invest in.
This feature also encourages diversification as you no longer need to buy full shares which often decreases diversification potential in smaller accounts. You can now invest in dozens of companies with as little as $1!
With this feature, you will be able to buy shares of stocks and ETFs in $1 increments. This is going to allow you to get much more granular with designing your portfolio to match your objectives and investing style.

Dividend Reinvestment
Along with the ability to buy fractional shares, Robinhood also allows investors to automatically reinvest their dividends if they choose to do so. By opting into the DRIP or "dividend reinvestment plan", you'll be able to automatically reinvest all of the dividends you receive back into fractional shares of the company.
By doing this, you'll be able to earn compound interest and reduce the cash drag of your portfolio by putting your money back to work right away.
Recurring Investments
For investors that believe in a dollar-cost-averaging strategy, this feature should be particularly interesting. By offering recurring investments to their users, Robinhood allows you to automatically invest a set amount of money into a certain investment on a periodic basis.
For example, if you wanted to invest $500 per month into VOO (an ETF that tracks the S&P 500), you can set up your Robinhood account to automatically pull $500 from your checking account on the first of the month and invest it fully in VOO. This can be a great way to further automate your investing if you follow more of a passive investing strategy.
Additionally, Warren Buffet is a proponent of dollar-cost-averaging, so if you are looking to learn from the best, embracing this strategy may be a good option.
Cash Management
Robinhood also offers a cash management account where investors can hold extra cash that they aren't ready to invest while earning an above-average APY. This account also comes with a debit card that users can use to spend cash directly from their Robinhood account and access over 75,000 fee-free ATMs.
As a result, investors may not feel as rushed to jump in on an opportunity knowing that their uninvested cash is still accruing interest payments. "Patience is a virtue" holds especially when investing. You can signup for this feature on Robinhood's website here, and join the waitlist. 
This feature demonstrates Robinhood's desire to expand their offerings beyond just a brokerage account and become a more integrated part of the financial lives of young people. Depending on the success of this feature, this may spur Robinhood into launching more related financial products for millennials and Gen Z.
Free Stocks
When you sign up for Robinhood, you automatically get one free stock. Then, you can refer friends to earn more free stocks!
Robinhood's referral program works like this!
If you sign up with a friend's referral code you both receive a stock worth anywhere from $2.50 to $225.
Receiving a free stock is a great way to get your feet wet in the world of investments and start learning about the company that Robinhood grants you!
You can also refer friends with a provided referral code, so you and your friends continue to receive free stocks. The limit is $500 annually for an individual brokerage account's referral code.
Customer Support
Robinhood's customer support is managed through the app in an internal system that directs you to an answer to your question. While they do offer 24/7 phone support and email customer service, it is still unique. 
In order to get an answer to a question, you will go to "Help" within the settings in the app. You can browse among various topics which will direct you to Robinhood's extensive help center with hundreds and hundreds of questions and answers. If your question is not contained in one of the pre-built topics, then you can request either an email or a phone call directly from their customer service team. 
If you request an email, then you will type out your question within the app. Generally, you can expect a response within 1 business day. If you request a phone call, you will input the number they should call you at and should expect a phone call within 30 minutes. 
While this is not as convenient as a listed phone number that you can call at any time, it is leaps and bounds ahead of many other new and online brokerage accounts.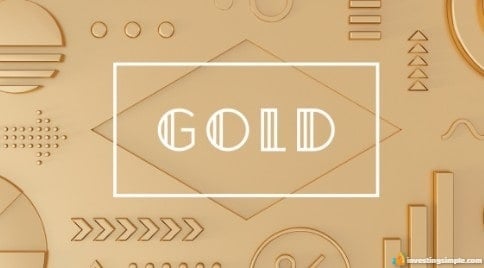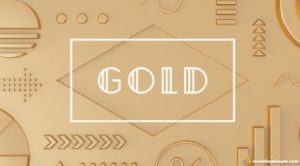 Robinhood Fees
Robinhood Gold
A Robinhood Gold subscription can be purchased for a fee of $5 per month. If you are interested in accessing research and margin, it may be a great option for you. The more you borrow, the higher the monthly fee.
Margin Fees
Margin is available only with Robinhood Gold and can be accessed with a 2.5% annualized interest fee. Interest expenses are billed at the end of every month and found in the Gold Billing section of the Account Overview section of the app.
Robinhood Pros 
Zero-Commission execution fees on stocks, ETFs, options, and crypto 

Cash management allows for high-yield capabilities on idle money in accounts 

Easy to find important documents including those regarding taxes 

Stock referral program (earn up to $500 in free stock) 

Access to trading cryptocurrency including Ethereum and Bitcoin 

Award-winning application that is easy to use and beginner-friendly 

No account minimums or deposit/withdrawal fees 

Get a free stock when you sign up
Robinhood Cons
Research tools and data are quite limited

No retirement accounts

No bonds or mutual funds, fixed income investments
Limited access to educational materials 
What Is E*TRADE?

E*TRADE's mission is simple. To increase and enhance the financial independence of traders and investors through their highly technical and powerful digital services and personal guidance.
E*TRADE offers its clients the ability to trade in the public market, investment research, trading strategies, and several other important features all while keeping costs low.
This is one of the longest-standing and most trusted brokerage accounts out there.
E*TRADE Features
Mutual Funds
Mutual funds are baskets of investments chosen and managed by professionals in the investment management industry.
E*TRADE offers access to 9,000+ mutual funds and 4,400 of them offer no-transaction-fees. A mutual fund can be a great way to add a professionally managed, diversified, and flexible security to your portfolio. 
Mutual funds differ from ETFs in a few important ways though. A couple of important differences are that you're typically not able to trade mutual funds during the day, and the fees associated with mutual funds tend to be higher than those associated with ETFs.
Bonds
A bond is essentially a loan to a legal entity or to the government that bears interest (income). E*TRADE offers commission-free purchases of US-Treasury debt and new issue bond trades.
Bonds are typically less volatile and not as highly correlated with the stock market, so buying bonds can be a good way to protect your portfolio against the risk of a correction in the stock market.
E*TRADE also offers CDs (certificate of deposit) and other fixed-income investments.
Premium Savings Account
No monthly fees or minimum balances. Just a high-yielding savings account. Note that this yield is substantially lower than Robinhood's.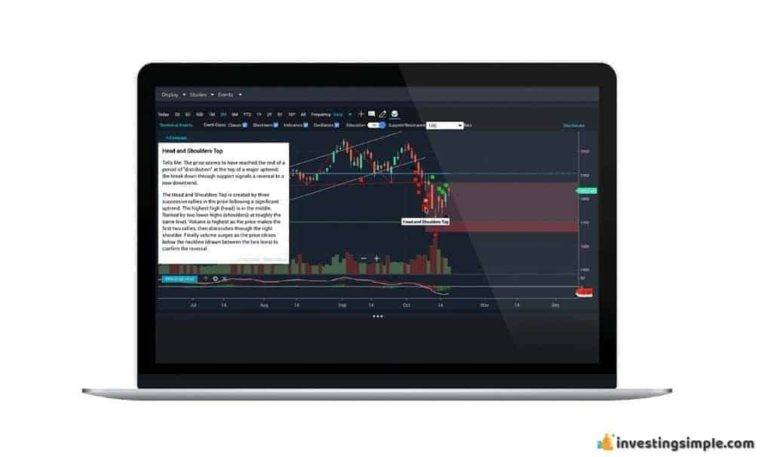 Automated Investing
E*TRADE's Core Portfolios allows clients to access a diversified portfolio monitored and managed for a 0.30% advisory fee. This is E*TRADE's robo-advisor offering and appeals to individuals who are looking for a hands-off investing experience.
The portfolio is constructed based on the individual investor's risk tolerance, time horizon, and investment goals. Simply fill out a questionnaire with important information regarding your goals and objectives and the platform's algorithms will get to work on building a portfolio suited to your situation. 
Retirement Accounts
E*TRADE offers this tax-deductible retirement account for clients to increase the potential for income longevity and help clients retain their principal income levels.
The Roth IRA retirement account that E*TRADE offers allows clients to have tax-free growth potential by setting up annual contributions that can be withdrawn at age 59 ½.
By taking advantage of retirement accounts with tax benefits, investors can secure their retirement more quickly by paying less in taxes.
Customer Support
24/7 customer support through the 800 number that can be found on E*TRADE's website.
Power E*TRADE
This innovative platform is full of technical trading indicators and easy-to-use tools to increase a trader's ability to effectively execute orders and profit. Power E*TRADE has 100+ technical indicators along with 30+ drawing tools that you can utilize to enhance your gain potentials.
Technical indicators are can be used to assist in determining short-term stock movements. Check out this article to learn more about technical analysis.
Paper Trading
One of the best ways of practicing trading and investing without taking the unnecessary risk of losing your hard-earned money is through paper trading! And lucky for you, E*TRADE offers paper trading through its Power E*TRADE online platform.
Here, you can do your own technical analysis, test strategies, and ultimately learn how to enhance your gains without any risk. As the saying goes, practice does make perfect!
Obviously, the psychology of investing real money and fake money differed significantly, but getting your feet wet with fake money can be a good way to familiarize yourself with the platform before your hard-earned dollars are on the line.
E*TRADE Fees
While E*TRADE does offer commission-free stock and ETF trades, there are still some fees for using the platform that are important to keep in mind.
Options Contracts
While contract pricing is low, a 65-cent fee still applies if a client decides to buy an options contract. If you meet a certain volume, that fee is dropped to $0.50 per contract. Options can be complicated, especially for newcomers to the financial markets, so here is a little about the complex derivative.
Options give you the right but not the obligation to buy or sell a security at a certain price. There are two types of options that you can trade, calls and puts. By buying a call, you are betting on the price of a security increasing in value. Therefore, people who are bullish on a certain stock and believe highly in its future prospects may find options to be a great choice. This is because the return potential for options is higher than outright buying a stock.
On the other hand, there is also the potential for greater losses if you don't have a deep understanding of what you are doing. So be sure to do your homework before you start investing in options or other high-risk investing strategies.
Core Portfolios Management Fee
In this automated portfolio for clients, a 0.30% annual fee will apply for the robo-advising aspect of the portfolio. There is also a $500 account minimum on this type of E*TRADE portfolio.


E*TRADE Pros
Zero commissions on stocks, ETFs

Many different types of accounts offered to clients 

Bonds and CDs as well as other fixed-income investments available

Ability to access the futures market 
Power E*TRADE tactical trading platform for technical analysis

More geared toward traders 

Offers 24/7 customer support
E*TRADE Cons
Robo advisor comes with an annual fee
No access to cryptocurrency
No ability to purchase fractional shares

Small fees associated with options and futures contracts 

Savings account yield is not great

High commissions on some mutual funds, but many others are commission-free
Robinhood vs E*TRADE: Final Summary
Both Robinhood and E*TRADE offer high-quality, low-cost services to their clients. If you are a complete beginner, Robinhood may be a better option due to the simplicity of its app and the services offered. Robinhood is designed from the ground up to be the simplest trading app out there. 
In terms of the investments that are available, E*TRADE has a wider variety including bonds, fixed income assets, futures, and mutual funds. With Robinhood, you will only find stocks, ETFs, options, and crypto.
Lastly, Robinhood offers a free stock to all new users worth up to $225 and E*TRADE does not offer this. They may offer a deposit bonus, but this is often for those who transfer or deposit thousands of dollars.
Best Free Stock Promotions