Robinhood is a major online platform trading known for allowing its users to invest on their own terms, offering a smooth mobile experience with zero trading fees.
The brokerage is renowned not only for its excellent interface and mainstream success, but is also a household name due to its various moments of shifty reliability.
Since 2018 Robinhood has offered zero commission crypto trading within its app - a great onboard experience for those looking to taste what bitcoin and crypto have to offer. Unfortunately, Robinhood's crypto wallet is still in the works, and users may have found out the hard way that they can't actually move their crypto out of Robinhood!
For this frustrating experience, many Robinhood users are looking to switch to different platforms offering a similar experience. Uphold is an up-and-coming crypto exchange platform that offers an innovative take on a lot of Robinhood's best features.
All inside of one digital wallet, Uphold users can buy and trade 36 different cryptos, US stocks, foreign fiat currency, and even precious metals! It's "Anything-to Anything" trading feature allows for instant asset conversion, with the click of a button.
The disappointing truth about trading crypto with Robinhood is that you can't transfer your crypto assets outside of Robinhood.
But, there is hope. Today, we're going to show you how to sell your crypto within Robinhood, and re-buy your portfolio inside Uphold.
Best Free Crypto Promotions
How To Transfer From Robinhood to Uphold
In the world of crypto, everything is direct, 'peer-to-peer', through a system of digital wallets.
In order for any transaction to take place, there needs to be two wallets. One digital wallet with a unique address, and another wallet with its own address.
Whenever you send crypto, you need to have the address of the recipient to send it, kind of like sending an email or a text message.
The problem with Robinhood's current crypto setup is that its users don't have a crypto wallet of their own inside the app. You can't send a text if you don't have a phone.
Robinhood's crypto wallet is currently in Beta testing and is available to a select number of users. For most users, the transfer options are limited - in order to 'send' your crypto to Uphold, you'll have to sell off your whole position within Robinhood first.
The frustrating part of this is that you'll be converting crypto into USD and back again, and this "asset selling" can result in a capital gains tax liability, if you've profited.
The other bit of it is during the time it takes to switch over back-and-forth, you end up exposing yourself to market fluctuations, potentially losing opportunity to profit.
Before making your decision, be sure you understand the financial implications.
These are the five key steps it'll take to rebuild your portfolio in Uphold:
Open and verify your Uphold account
Sell your Robinhood crypto assets
Transfer your Robinhood funds to a bank account
Link your funds from your bank account into your Uphold account
Purchase crypto assets on your Uphold account
Below, we're going to guide you through each part.
1. Open Uphold Account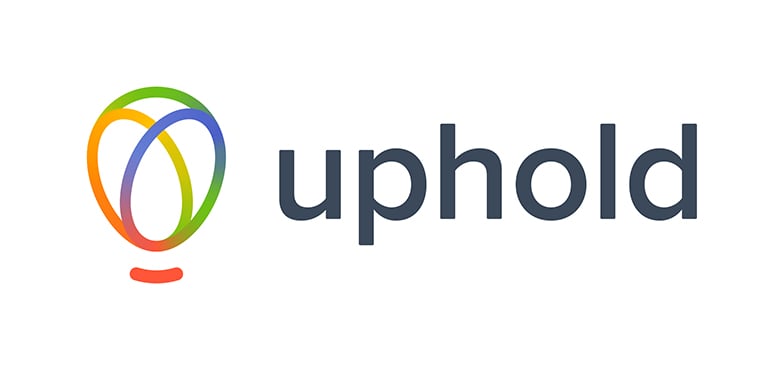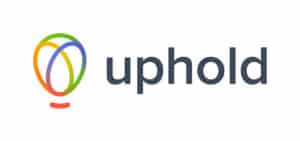 Opening an Uphold account is pretty straightforward. You'll need to give them some personal info, sign up for 2-factor authentication, and finally verify your identity.
First, you'll enter some account credentials - an email and a new password, as well as your country of residence and citizenship. Then you'll have to agree with Uphold's terms of service, assuming you do agree.
Next, enter your first and last name, the territory where you live, and your birth date. Choose a username and Uphold will send you a confirmation email. Open the email to finish signing up.
Now you'll sign up for 2-factor authentication, which Uphold uses for extra security for all its user accounts. "2FA" provides added safety by requiring you to confirm inside the authenticator app it's actually you signing into Uphold. Uphold uses Authy for 2FA.
You'll need to download Authy's app, signing up using your phone number (this takes just a second or so).
Finally, once your Uphold account info is all together, you'll need to verify your identity. Fortunately, this process is pretty quick. You'll need to confirm your current address, and upload a photo of a valid ID like your driver's license, as well as a selfie.
2. Sell Crypto Assets On Robinhood

Now, you'll have to liquidate all your cryptos on Robinhood.
Don't forget, selling your crypto can result in a capital gains tax liability.
How To Sell Crypto (Mobile):
Locate the crypto you are selling and select "Trade"
Next click "Sell"
Enter the crypto dollar amount that you are selling
Select the "Review" button to confirm all the information is correct
Swipe up in the application to finalize your request
How To Sell Crypto (Desktop):
Locate the crypto you are selling and navigate to the details page for that crypto
Next click "Sell" in the options window
Enter the crypto dollar amount that you are selling
Review the information to confirm it is correct
Submit your order to finalize the sale
You can also choose to sell partial amounts of your crypto, or sell it in complete amounts.
After your sell transactions process, your funds are subject to a settling period before they become available inside your Robinhood account. This usually takes the initial trading day, as well as two more trading days. You'll see the funds in your account, but you won't be able to touch them until that period passes.
3. Transfer Funds To Your Bank Account
After your funds settle, you'll be able to transfer them into your bank account.
How To Transfer (Mobile):
Find and select "Account" in the bottom right corner of your screen
Tap "Transfers" and then "Transfer to Your Bank"
Click the bank account to transfer the funds to
Enter in the total dollar amount of funds you want to transfer
Select "Submit" after you confirmed the information provided is correct
How To Transfer (Desktop):
Find and select "Account" in the top right corner of your screen
Click "Banking"
Using the panel on the right side of the screen, initiate your bank transfer from Robinhood
Good news, we're through the hairy parts of all this. Things should be smoother from here.
4. Link Funds to Uphold
In order to buy crypto in your Uphold account, you'll have to link a bank account or a credit/debit card.
(If you happened to do this in step 1, skip on ahead to the last step!)
With Uphold, you have the option to fund your account using a credit or debit card. With this method, you'll be subject to a 3.99% fee. Alternatively, you can link your bank account to transfer funds directly, without any fees.
Linking To A Bank Account
First, we're going to show you how to set up a link with your bank account - once you set it up, you'll have it linked forever, and it can save you a lot of dough. Uphold uses Plaid to stitch everything together, so the process is pretty streamlined.
Your name on both Uphold and your bank account must match in order for the link to work:
Click on the bottom right of your mobile app, or the left side of your web browser "Web Wallet".
Choose "Linked Accounts"
Next to "Bank", click the + sign on the right
Select US Dollar as your bank currency
Click Continue inside of Plaid
Select your bank from the list
Login using your bank login info inside of Plaid, or in your bank's website (on the web, you'll be redirected automatically).
Finish the link by selecting your bank account.
The only trade-off between funding your account with your bank over your credit/debit is the funds you deposit will be subject to a 65-day cooling period.
You'll be credited the same amount you deposit into Uphold, and can buy, sell, and trade instantly, but you won't be able to withdraw your original funds in USD until the cooling period ends.
Linking To A Credit/Debit Card
We recommend the savings you get from funding with the bank account link, but here are the steps for linking a credit/debit card in case you need it.
On Mobile:
Click the bottom right corner of the app
Tap Linked Accounts
Click the + symbol on the top right
Select "Credit or Debit Card"
Enter your card information and select your currency
Finish by clicking "Add Credit/Debit Card"
On Your Web Wallet:
Inside the Transact Panel on the right, choose "From"
Click the + symbol to the right of "Credit or Debit Cards"
Enter your card info and select your currency
Select "Add Card"
Now you'll be able to select the funding source you've set up when buying your crypto.
5. Purchase Crypto Assets In Uphold
Alright, we're nearing the finish line - soon you'll be able to reclaim your crypto positions, as well as explore all of the various assets Uphold has to offer.
Before re-buying your initial portfolio, you might want to consider researching the new investment options in Uphold, including a whole swath of different altcoins, foreign exchange, US stocks & bonds, and precious metals!
Here's how to buy crypto (and any other asset) on Uphold!
On Mobile:
Choose the Transact symbol at the bottom of the app
Select "From", choosing your bank or credit/debit card
Enter the amount you'd like to spend
Tap "To" and choose the asset you want to buy
Select "Preview Deposit" (entering your CVV code if using a card)
Press Confirm to finalize
On Web Wallet:
In the Transact Panel on the right, select "From"
Choose your bank account or credit/debit card
Enter the amount you'd like to spend
Click "To", choosing the asset you'd like to purchase
Click "Preview Deposit"
Enter your CVV code
Accept the transaction terms
Press "Confirm"
And just like that, you're free as a bird to explore even more in the world of investing.
Transfer From Robinhood To Uphold: One Final Tip
Until Robinhood releases a fully functional crypto wallet for its users, this transfer process will continue to blindside people.
Though the process of transferring crypto out of Robinhood is a pain, there is one way to limit your exposure to market fluctuation.
If you have the ability to do so, before selling off your crypto in Robinhood, re-buy however much of your crypto portfolio you can responsibly afford from your fiat funds in Uphold.
If you can re-purchase some or even all of the portfolio you have inside Robinhood in your new Uphold account, you can stand to keep your cherished crypto positions without losing as much opportunity for growth.
Then you can liquidate your Robinhood crypto, and replace the fiat you spent from your bank account.