With the vast number of brokerages to choose from, investors have the opportunity to find the one that works best for them. Additionally, with the ease of transferring assets from one to another, switching and trying new brokerages is quick and easy.
Moving assets from one platform to another can often feel intimidating, but it's generally a simple process. If you want to move your assets from Stash to Public, then this is the article for you. We will be covering all the steps to transfer from Stash to Public.
Best Free Stock Promotions
Transfer From Stash to Public
In order to move from Stash to Public, you'll need to copy some of your Stash account details, sign up for Public, and transfer your Stash portfolio inside the Public app.
The steps to execute the transfer are as follows:
Locate Stash Account Info
Sign Up For Public
Transfer Your Stocks To Public
Let's go through each step together.
1. Locate Your Stash Account Info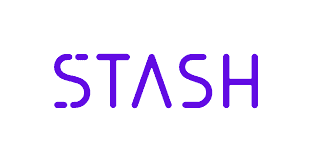 To transfer your stocks, we'll need to copy a few details from your Stash account:
Type of Brokerage Account (Personal/Individual/Taxable, Roth IRA, traditional IRA, etc)
Your Account Number
Take note that you'll need to open up a Public account with the same account type as your Stash account - taxable into taxable, etc.
At the time of writing, Public may not be accepting direct transfers from 401K and Retirement accounts.
Here's how to get your account number inside your Stash Account:
Navigate to the icon in the upper left hand side of your Stash Account
Select Statement and Documents
Select 'Portfolio Statement' or 'Trade Confirmation' and you will find your account number in upper left hand corner of the statement
If you have multiple accounts with assets you want to transfer to Public, you'll need to securely copy the information for each account.
2. Sign Up For Public

With everything on the Stash side of things taken care of, we can open your new Public account.
In order to transfer stocks from Stash to Public, you need to open a Public account of the same type as your Stash account. Personal/Individual/Taxable, Roth IRA, traditional IRA, etc.
If you open up the wrong type of account, you will be unable to transfer your stocks.
Additionally, Public may not have retirement accounts available at this time - check when applying to make sure.
Already set up with a matching account in Public? Move on down to step 3.
Use this link when signing up for a free stock slice, on us!
Click "Get Started"
Provide your phone number and name
Choose your username
Provide your email address
Create a strong password
Choose to follow some new accounts
Claim your free stock slice! (only works with referral link)
Confirm your citizenship
Submit photo ID for fast-track verification
Provide birthdate and personal information
Accept Terms & Conditions if you agree
Fill out investment goals questionnaire
Make your first deposit by Linking your Bank
It may take a couple of days for your application to get approved, this is normal.
3. Transfer Your Stocks Into Public
Finally, we can move your stocks from Stash into your new Public account using the info we safely copied from step 1.
Inside your Public app, do the following:
From the main screen, click the person icon in the bottom right corner
Click the gear icon on the top right corner
Scroll to the bottom of the page, and click "Transfer my stocks to Public"
Enter your Stash Brokerage Account Number, and click Next
Enter your Public account info to confirm
Select either "Full" or "Partial" transfer
If only partially transferring, select assets to transfer
Transfers usually take a couple business days to fully process, so the money won't be seen in your account right away.
Public charges no fees for incoming transfers. If your current brokerage charges you on the way out, Public does cover the fee if the incoming account is over $150. In this instance, Stash does charge a $75 fee for outgoing ACATS transfers. After you complete the transfer, you will need to reach out to the public customer service team to be reimbursed.
Transfer From Stash To Public: Final Thoughts
Transferring assets into Public is a simple process, though it is important to ensure the account types match and the name on the account matches. This ensures smooth delivery of your account.
By following the steps above, you can be sure the transfer will be quick and easy. To execute this transfer, you simply need to locate your Stash account number, open a new Public account (if you do not already have one), and initiate the transfer.