You have probably heard of the popular online brokerage service known as Webull.
If so, great! If not, Webull is an online broker that offers stocks and ETFs with zero commissions! What many people don't know is that beyond the exceptional features and services Webull offers on mobile, they also have a desktop trading app. 
In this review, we are going to take a look at Webull's desktop application to find out what makes it so special!
We will look at some of the features, fees, pros, and cons of the desktop app to help you gain a better grasp of what it's all about. Let's take a look now!
This article is sponsored by Webull.
Webull Desktop Summary 
What Is Webull's Desktop App?
You've probably heard of Webull's IOS and Android app which can be found on the App or Google Play stores. But what you may not realize is Webull offers a desktop application for both Mac and Windows users!
The desktop app has many features or "widgets" as Webull calls them, for you to use when trading, doing research, and so much more!
Let's take a look at some of these features now!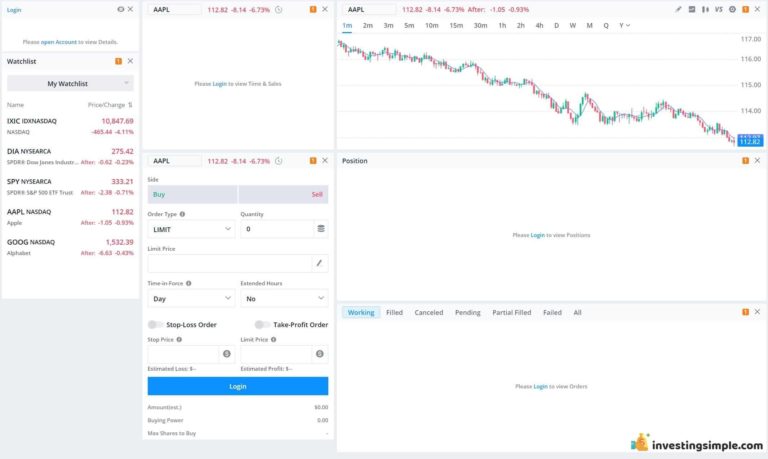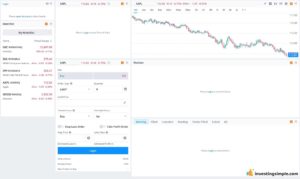 Webull Desktop App Features 
As previously mentioned, the desktop app is chalked full of exceptional features to enhances the experience of using Webull. Because there are so many features that make the desktop app what it is, we're going to try and breakdown only the most important here!
Creating A Watchlist
The first feature of Webull's Desktop App that is worth mentioning is the ability to create a watchlist.
Watchlists are important for many reasons, but one of the most is to track the companies you are most interested in!
Interested in a stock, but looking to get in at a lower price? Add it to your watchlist and be on high alert for a pullback!
Looking to keep an eye on the S&P 500 and compare its returns to your own portfolio? Add it to your watchlist!
There are so many reasons to have a watchlist and Webull's offering on its Desktop App is important as a result.
Markets Tab
Webull's "Markets" tab contains important information regarding large market indices such as the S&P 500, Dow Jones Industrial, and the NASDAQ.
It has data regarding the net inflows and outflows in the market and contains important insight for you to keep in mind when trading. You can even look at certain trends that are developing in the market!
And that brings us to our next point, the "Trends" section within the "Markets" tab.
Stock Trends
Finding trends in the market can be tough as it is, but Webull's "Trend" section in the Market tab makes the process easier.
Simply navigate to the Markets tab, and you will see the "Trends" section.
Here, you can look at what stocks or ETFs may be moving in extended-hours trading to give you insight into what is popping after the market closes. You can also look at an industry breakdown to see which industries are being favored by investors on the day.
This is important information especially for those who are interested in the industry-specific price fluctuations. I know I am!
International Markets
Webull's desktop app does not only support the US markets, but other global markets as well!
Some examples include the Hong Kong, European, and German markets. Gaining insight into data associated with markets outside the US may be very helpful if you are trying to determine how the global economy is doing.
Webull's Global Markets Feature lets you do this analysis!  
Screener
Webull's Screener tool lets you sort for companies meeting certain criteria that are trading in the market. Whether you are looking to sort by region, exchange, sector, market cap, or any other fundamental indicator, Webull's desktop Screener can help find what you're looking for.
And did I mention the "Key Statistics Section?" Yes, Webull's desktop app lets you focus on key stats with its Key Statistics tool!
Key Statistics
The "Key Statistics" feature of Webull's Desktop app is great if you are interested in looking at important information regarding a stock or ETF in a small-sized, easily digestible window on your screen.
The feature can be located within the Screener tab and gives you insight into a stock or ETF's previous close, open price, high of the day, low of the day, and traded volume. If you are looking to trade in the market, all this data is highly critical, so you may want to take a look at the Key Statistics feature before making a transaction!
Stock And ETF Charting
Another important feature of Webull's desktop app is the ability to chart stocks and ETF's!
Within the stock charting capabilities on the app include technical indicators for you to utilize to identify potential opportunities. Some important technical indicators to use when charting a stock or ETF's price include RSI, MACD, Bullish Engulfing Pattern, and the "Golden Cross' indicator.
This is when a company's 200 day moving average crosses below its 50-day moving average.
Paper Trading
On Webull's desktop app, you can paper trade.
But what is paper trading exactly? In short, paper trading allows you to buy and sell stocks/ETFs without taking on any risk. Trading with fake money is a great way to practice, and as they say, practice makes perfect!
Lucky for you, there is a feature on Webull's desktop app for you to paper trade as many stocks/ETFs as you'd like. Here, you can practice technical charting and gain the skills necessary to become a trader with real money in the market.
This feature also comes with live, real-time data so you are up to speed with current movements in stocks and ETFs across the market.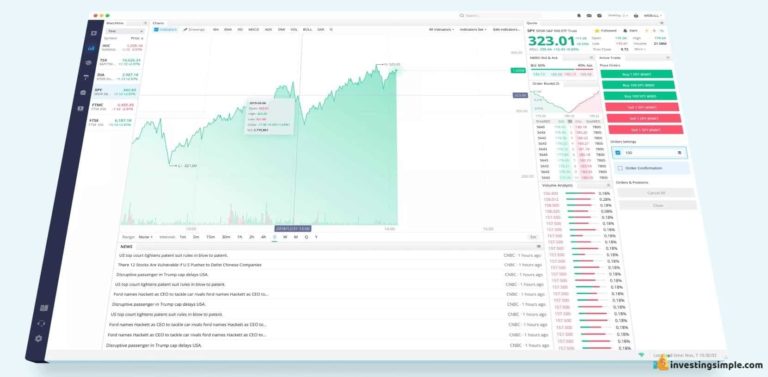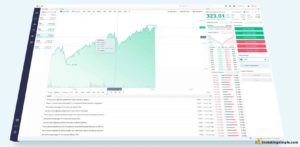 Customer Support
Looking to access top-quality customer support without having to get on the phone?
Lucky for you, Webull has live customer support that you can message through the desktop application! Simply navigate to the bottom left corner of the app and you will a headphone widget titled "Feedback."
Within the Feedback section will be a place to contact customer support lines at Webull and to answer any of your questions!
Trading
Last but not least, and arguably the most important feature on the Webull's desktop app, is its trading feature.
You can trade with zero commissions here, and also gain access to many types of orders. A few examples include market orders, limit orders, stop losses, and so many more. You can look at your buying power, and any working/filled orders here as well!
Webull's trading capabilities are only enhanced on its desktop trading platform!
Webull Desktop App Pros 
Webull Desktop App Cons 
Webull Desktop App: Then Final Verdict
To conclude, Webull's desktop app does exactly what it is intended to do. It brings the simplified experience of trading on an Apple/Android device to a desktop interface. It is very easy to use and can be traversed with no prior investment experience.
In my opinion, Webull's features, pros, and no fee structure outweigh any cons of the desktop application (and they are few and far between).
At the end of the day, it still comes down to your opinion when assessing an application that works for you, and if Webull's desktop app is not the one for you, that is completely fine! And if it is, we are glad that we were able to lay out some of its most important features, fees, pros, and cons to aid you in the decision to try it out!
Best Free Stock Promotions
 Keep Reading: