SoFi is a digital personal finance company with a large umbrella of products. Launched in 2011, there are now more than one million members taking care of their financial health by refinancing student loans and mortgages, getting low-interest personal and home loans, investing and establishing IRAs.
SoFi offers financial services, including borrowing, investing and saving. Borrowers can take advantage of personal loans, home loans, private student loans and student loan refinancing. You can also invest or automate investments with SoFi Invest. All of these services are manageable online or with SoFi's mobile app.
Does SoFi Have Crypto Trading?
Although its menu of financial products is broad and varied, SoFi's list of cryptocurrency is sparse.
Right now, SoFi offers a limited number of four different cryptocurrencies on its platform:
Bitcoin
Ethereum
LiteCoin
Ethereum Classic
SoFi Cryptocurrency is offered by SoFi Digital Assets, LLC
What Is Cryptocurrency?
The number of traders buying and selling crypto has exploded off the charts and shows no signs of slowing down any time soon.
Cryptocurrency is a virtual currency that utilizes cryptography for protection and security. It is used as a means of exchange to buy and sell, however it exists solely digitally. There is no tangible version of it. It can be traded securely in peer-to-peer transactions on the Internet.
This digital money is not regulated by a middleman such as a bank or government, so therefore comes with considerable risk.
What Fees Does SoFi Charge To Buy And Sell Crypto?
There is a minimum of $10 to buy or sell crypto on SoFi.  SoFi will also apply a markup of up to 1.25% for each crypto transaction.
How Can I Buy Or Sell Crypto?
The currency exchange is wide open. Bitcoin, the oldest crypto, is just over ten years old. Bitcoin and its newer additions can be purchased with dollars, euros, or any other type of currency. It can then be exchanged online no matter where your recipient or sender is located. That can make it a lot easier to buy or sell goods and services on foreign markets, since traditional banks often charge foreign transaction fees or make consumers pay for currency conversions.
Bitcoin is sent and received using a digital bitcoin wallet, which you download onto your computer or mobile device. There are a wide variety of wallets available on the app market.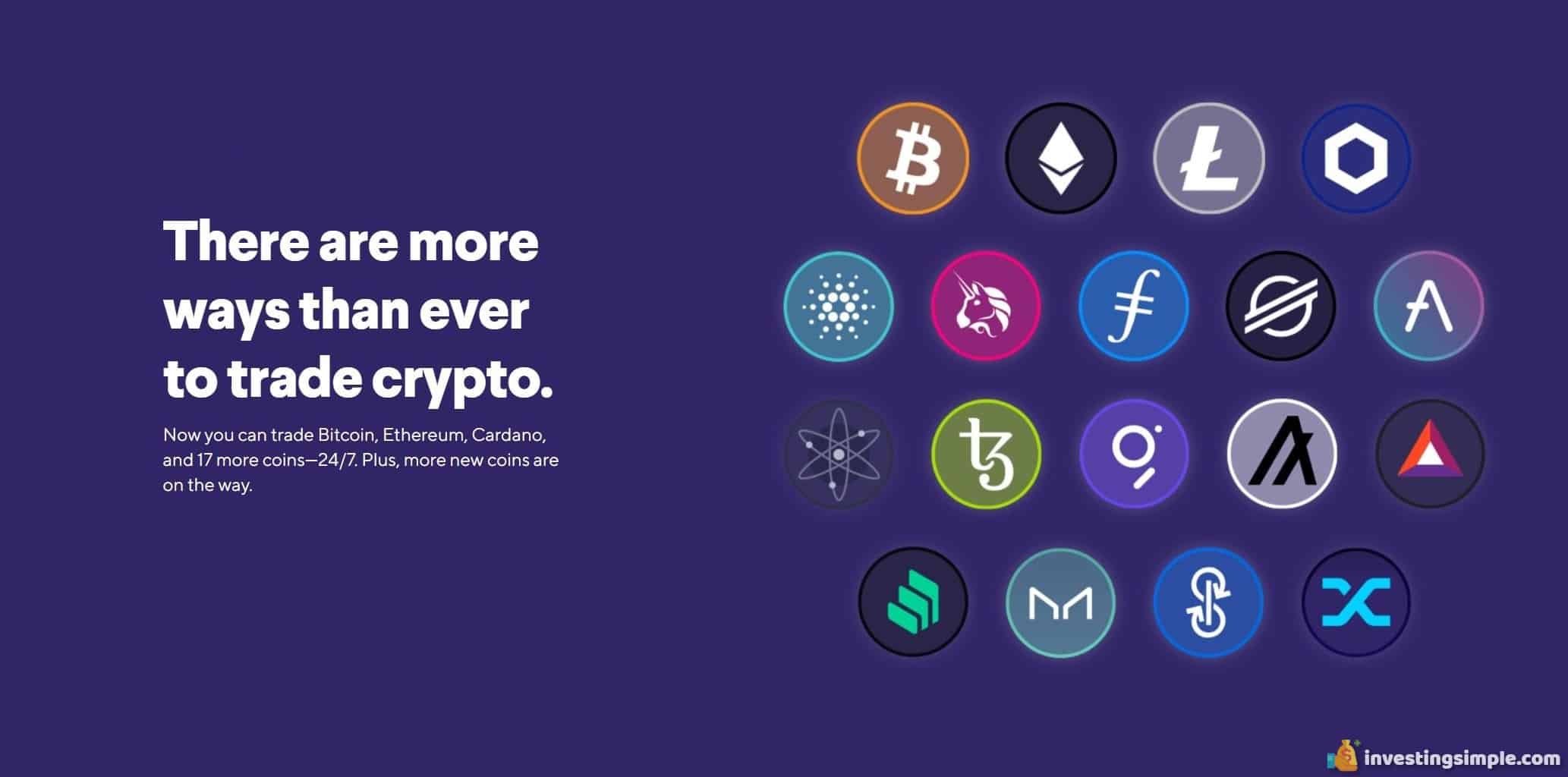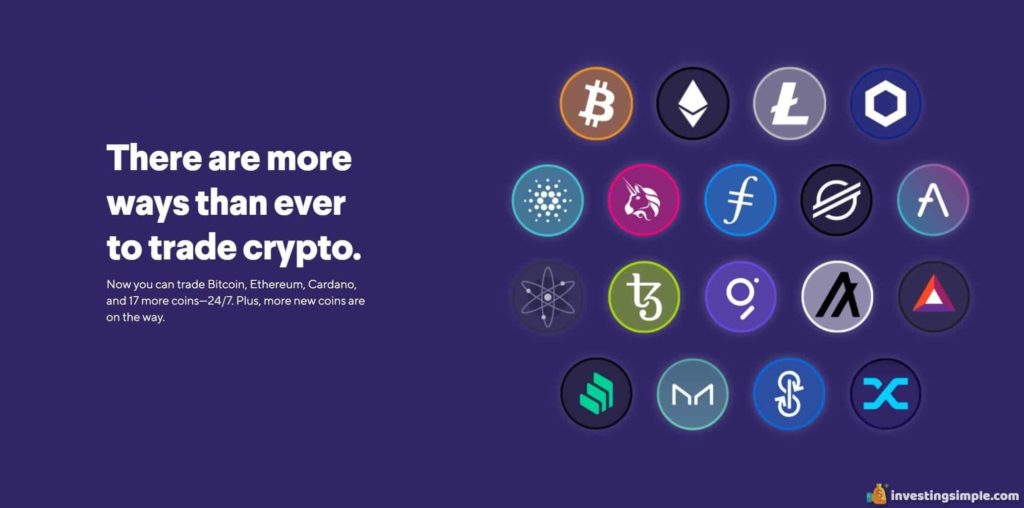 Why Should I Consider Crypto?
One reason people think about investing in crypto is to diversify their portfolio. The idea behind diversification is that an investor can reduce the risk of their portfolio by:
Investing in a variety of different assets
Or a variety of securities within a certain asset class
Or by increasing the number of assets or number of securities you're investing in
In the best of all worlds, diversification may help reduce some of your investment risk. But it can't in any way guarantee profits, or protect your portfolio during market fluctuations.
However, crypto might still make sense to traders as an investment in a new technology or an asset that's drawing a lot of attention as a method of conducting transactions online and also as an investment product.
Is My Personal Financial Information Safe On SoFi?
SoFi takes security seriously across all of the brand's products. SoFi Invest uses a number of tools to secure crypto holdings against theft, including:
Two-factor authentication
SSL encryption
Partnering with trusted exchanges like Coinbase to complete transactions
Never sharing personal information about its members with crypto trading partners and custodians
Before you purchase crypto through SoFi Invest, it is important to understand the volatility of its value, and therefore its inherent risk.
Bitcoin and other cryptocurrencies aren't endorsed or guaranteed by any government, are volatile, and involve a high degree of risk.
Consumer protection and governmental securities laws do not regulate cryptocurrencies to the same degree as traditional brokerage and investment products. For this and other reasons, always proceed with caution!
Conclusion
SoFi is an online platform offering people a wide variety of financial products ranging from loans to IRAs to investing portfolios. It also offers a short list of cryptocurrencies to buy, sell and trade.
Digital currency exists only online and isn't governed by federal or state laws. Understanding the risks prior to investing is important. If you want to invest in cryptocurrency, other platforms may be better suited to your needs as SoFi has limited offerings. Thus, platforms such as Coinbase or Gemini may be what you are looking for. Check out our reviews on those platforms to learn more.
While SoFi does not offer many tokens, they do offer a wide variety of other services.
Best Free Stock Promotions