We believe investing should be simple.
We find it ironic how most of the investing material out there is written for people with a finance degree. Investing Simple is geared towards the new investor who is looking to learn more about what options are available to you when it comes to investing your hard-earned money. We understand that there is a lot of different investments and platforms out there. Investing Simple is here to help you learn more so you can make an educated decision about what you do with your money.
Who We Are.
 Ryan Scribner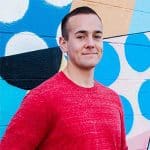 Ryan Scribner acquired the Investing Simple blog in June of 2018. After growing an audience of over 450,000 on YouTube, he decided to branch out into blogging. His goal was to create a finance blog that was simple and easy to understand, no finance degree required! Ryan Scribner is a self-taught stock market investor and YouTube celebrity.
Ryan invited Ed Canty to join the team, bringing a combination of self-taught and traditional financial education to the table. When he isn't working on the blog or his YouTube channel, Ryan enjoys craft beers, bourbon, travel, and spending time with his two cats. Facebook – Instagram – YouTube
Ed Canty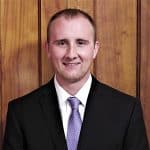 Edward Canty is a financial planner and personal finance enthusiast. In 2018, Ed partnered up with Ryan to build Investing Simple into a finance blog for the average joe investor. Ed is currently going for the CERTIFIED FINANCIAL PLANNER™ designation through Northwestern University. At his day job, Ed helps clients plan for retirement, manage their investments, and navigate their tax situation. In his free time, Ed enjoys fishing, golfing, traveling, and wrenching on his old BMW.