It is no secret that real estate has been used as a tool for generating wealth for decades.
We all seem to have that one friend or family member who got rich by investing in real estate. Thanks to changes in legislation, it is now easier than ever to invest in private real estate deals. This is in part due to the emergence of crowdfunded real estate investing.
In the past, private real estate investing was reserved for the elite.
These were the individuals who were lucky enough to find out about new deals first and had the capital to do something about them. The barriers to investing in real estate were high, making it a very inaccessible investment.
The internet, and in particular crowdfunding, changed all of that.
Now, investors from all over can pool money together to invest in real estate projects. Instead of having a small group of investors kicking in tens of thousands of dollars, you now have thousands of investors pitching in as little as $5 with some platforms.
Best Real Estate Platforms
Summary
All of the platforms listed below are available to both accredited and non-accredited investors.
#1 Pick For Beginners: Fundrise
The minimum to begin investing is just $10 with the Starter Portfolio.
More importantly, you do not need to be an accredited investor. Fundrise has portfolios for growth and income investors, as well as one that delivers a blend of both. The fee structure is very straightforward and transparent at just 1% per year. For that reason, it is our top pick for beginners!
#1 Pick For Income Investors: RealtyMogul
Income investors are looking for consistent dividends or distributions from their investments.
RealtyMogul delivers that through their Mogul REIT I which pays monthly distributions. These can be reinvested back into the REIT or deposited directly to a bank account. This REIT is available to all investors. The $5,000 minimum is a bit steep, however.
#1 Pick For Individual Properties: Roofstock
If you want to invest in individual properties, rather than portfolios, Roofstock is a great option.
Roofstock offers a collection of vetted individual properties you can invest in. The team at Roofstock manages the investment for you so it is completely passive and hands off. Most of the properties require a 20% down payment to buy.
Accredited vs Non-Accredited Investor
One of the problems investors often run into when researching different sites is that many of them are reserved for accredited investors only. For those who are not familiar with the term, an accredited investor is someone who is allowed to be involved with investments that may not be registered with financial authorities.
Because regulatory agencies like the SEC and FINRA require a specific and intense verification process for investment firms who market to non-accredited investors, firms will often only allow accredited investors to participate.
Regulatory agencies expect that accredited investors who are considering these unregulated investments will do their own due diligence on the opportunity. They also understand that these investors meet high net worth or income requirements, giving them a greater risk tolerance.
That being said, we are going to share with you a list of crowdfunded real estate sites that do not require you to be an accredited investor. If you meet the minimum investment threshold and this investment platform is available in your state, you are free to invest as a non-accredited investor!
1. Fundrise

Coming in at number one on our list is Fundrise, which is the most well-known site for private crowdfunded real estate investments.
This company has been around since 2010 and has an excellent track record so far in terms of transparency and generating great returns for investors.
We think that this is a fantastic pick for beginners for a number of reasons:
The minimum investment is just $10
You are investing in diversified portfolios, not individual properties
Fees are transparent at 1% per year
Automated dividend reinvestment is offered at no additional cost
100% passive, no active selection
Investment Portfolios
With Fundrise, you simply choose which portfolio you want to invest in and then deposit your money. They offer a few different portfolios.
The Starter Portfolio has the lowest minimum at $10. This is a very basic portfolio that will spread your investment over a handful of projects that are chosen to generate both income and appreciation.
You can upgrade at any time to one of the Core portfolios which have a minimum investment of $5,000 to get started. This includes an income, growth, and balanced portfolio. Each of these portfolios is made up of a different composition of debt and equity projects to accomplish the investor's income or appreciation objectives.
Beyond the core portfolios are the advanced portfolios. These require a minimum investment of $10,000 and will allow you to niche down your investing strategy to a particular location (like Washington DC or LA) or a particular investing strategy (like fix-and-flip).
At this point, you'll really start to have more control over your investment and the ability to design a portfolio that aligns with your personal investing philosophies. This also involves getting access to the Plus portfolios which are granular niche-specific versions of the Core portfolios.
As you move up through the tiers your portfolio will automatically be diversified across more projects. In the Starter portfolio, you'll likely only have exposure to 5-10 projects, but by the time you reach the Advanced portfolios, you'll have exposure to 80+ projects.
Passive Investing
It is important to understand that with Fundrise, you are not actively picking and choosing properties. They have teams of experts vetting properties and doing exactly that on your behalf.
You simply invest in prebuilt portfolios and let them do all the leg work for you. In exchange, they collect an annual asset management fee of 1% regardless of what portfolio you choose.
You can read our full review of Fundrise here.
2. RealtyMogul

Up next on our list is a platform that has been around since 2013.
This site offers options for both accredited and non-accredited investors. We really like the investment options offered by RealtyMogul, we just don't like the high minimum investment of $5,000. For that reason, this site was not a candidate for the top spot.
RealtyMogul has a specific process for acquiring properties. Here's what that looks like:
First, they want to see the money. They do not invest in raw land, ground-up construction, or any project that is not producing cash flow.
Second, they won't work with just anyone. They have a select group of partners that they work with. These partners have proven track records.
Third, they want papers in hand. They look for properties that already have signed leases.
Investment Options
By following this set strategy, RealtyMogul aims to minimize the risk for investors while generating solid returns. In terms of the investments available to non-accredited investors, they offer two REITs known as the Mogul Income REIT and Mogul Growth REIT. Both have a minimum investment of $5,000.
Mogul Income REIT- This portfolio of properties has income in mind. The goal is to generate income for investors in the form of monthly dividend payments. The portfolio currently holds over $303 million in assets and has over 6,100 investors.
These dividend payments have averaged 6.00% since 2013.
Mogul Growth REIT - Investors looking for growth over income through multifamily investments would lean toward this REIT. The primary aim here is to invest in properties with a high potential for appreciation. Dividends are paid on a quarterly basis. The portfolio currently holds nearly $268 million in assets with more than 2,500 investors.
These dividend payments have averaged 4.50% since 2013. It's important to note that this fund is aimed for appreciation so dividend yield is only a portion of the return.
As far as fees go, it varies based on the investment. Typically, you pay a 1% annual asset management fee. However there may also be one-time fees associated with individual investments, often ranging from 0.50% to 0.60% in most cases.
Income investors love the Mogul REIT I because of the monthly dividends. If you have enough to cover the high minimum investment, this is a solid choice for your crowdfunded real estate investing.
Check out our RealtyMogul review or our article on Fundrise vs RealtyMogul to learn more!
3. Arrived Homes

Arrived Homes offers investors an opportunity to participate in real estate without the headache. Like the other platforms in this list, Arrived Homes strives to open the door of real estate to everyone, but their offering is unique in a few ways. 
This segment is sponsored by Arrived Homes.
Arrived specializes in single-family real estate all across the country. The company carefully vets real estate markets to determine which ones have the most income producing potential. They then find the neighborhoods in those markets with the most potential and purchase properties that meet their criteria. 
Each property is then placed in a Series LLC where investors can purchase shares of the property. Arrived qualifies as a REIT, or real estate investment trust, and is taxed accordingly. 
Once a property is purchased and listed on Arrived Homes' website, investors can browse the options and purchase shares of the property. If an investor were to purchase 10% of the shares, then they would own 10% of the property and earn 10% of rental profits and property appreciation. 
While buying real estate and dealing with tenants can certainly be a hassle, Arrived makes the process easy for investors like you and me. Arrived finds the tenants and deals with repairs and maintenance so that investors don't have to. Investors will not be responsible for any repairs or future expenses. They will simply purchase shares and sit back and receive dividends on a quarterly basis.  
Another aspect that makes Arrived so unique is that each tenant is a co-owner of the property, meaning that interests in the property are aligned. 
What are the Returns, Fees, and Minimum Investment?
Investing with Arrived is a simple process. You will simply browse the properties available, reserve the number of shares you would like, and fund your account by linking a bank account. With this investment comes a few key points to understand:
Low Minimum Investment of $100

Average holding period of 5-7 years (Option to sell your shares early after 6 months, though there is no guarantee that Arrived will be able to fill your request to sell early)

Quarterly dividend distributions (in Q2 of 2021, dividends ranged from 0.13 to 0.16 cents per share or about

5.21% to 6.42% per year.)

Appreciation after the sale of the property
If you are interested in investing with Arrived Homes, be sure to check out their website. Sign up for an account today and start browsing their deals! Creating an account can be done in under 2 minutes with your name and email only. And you can begin browsing the deals before ever committing funds!
4. Streitwise

This platform focuses on office buildings that are producing cash flow. One thing beginners need to be aware of with Streitwise is the one-year lockup period when investing. This means that you cannot sell your investment during this period. After one year, quarterly redemption is offered. Investments liquidated before five years will be penalized.
It is not uncommon for platforms to have this lock up in place. Real estate is an illiquid investment, meaning cash for redemption may not always be readily available.
There is a big difference between Streitwise and many of the other platforms mentioned. That is the fact that Streitwise actually owns and operates the buildings you invest in. Many other platforms out there are just middlemen, collecting fees for connecting investors to sponsors.
Investments
As of right now, they have just one investment available which is the 1st Streit Office Inc. The minimum investment is $5k and it is open to non-accredited investors.
Specifically, this portfolio holds commercial real estate in key markets that meet the following characteristics:
Properties near amenities
Large employers in the area
High quality building construction
High occupancy rate over time
Creditworthy tenants
Streitwise also comes with a collection of fees for investors. When you invest, Streitwise applies 3% of your investment toward organizational and offering costs (essentially overhead). There is also a 2% annual fee to cover acquisition and operating expenses.
Since 2017, they have maintained annual dividends of over 8% for 17 quarters straight. This return is not guaranteed going forward, but we hope they can keep it up!
Streitwise also offers dividend reinvestment so you can be assured that those dividends will go right back to work earning you compound interest.
5. Roofstock

If you want to purchase individual investment properties, here's a great option!
Roofstock specializes in making single family and small multifamily real estate investing as simple as possible. Consider this, most families do not like to move around a lot. After they move in, they often stay in place for years while they raise the kids. This makes single-family real estate a great investment that people often forget about!
The problem is, you are limited to the properties in your local area because it is typically a hands-on investment.
With Roofstock, you are able to invest in single-family homes across dozens of different real estate markets. You are provided with all the tools to research each property. Once you find one that you like, you put an offer in right through the platform. If your offer is accepted, you can start earning rental income immediately!
Roofstock has teams in place that manage the day-to-day operations for you. That means you can buy a property that already has a tenant and is already being fully managed. So no phone calls from tenants at 1 a.m. asking you to drive over and fix their leaky toilet!
For most properties, Roofstock will require you to put down 20%.
Individual Properties
This platform is unique because it allows you to pick and choose what properties you invest in. With other sites, they limit you to the prebuilt real estate portfolios.
Additionally, there is a 0.5% fee (or $500 whichever is higher) for all purchases. This is significantly lower than the typical real estate agent commission of 3%.
Roofstock also offers a couple of guarantees to investors that are quite impressive.
Their 30-Day Money Back Guarantee allows you to essentially "return" a property if you are unhappy with it in the first 30 days. This is quite uncommon among investments or real estate in general. Typically you can't exactly go back to the person who sold you a house a couple weeks later and tell them you changed your mind and would like a refund.
The Lease Up Guarantee offers another layer of protection for investors. If you purchase a property on Roofstock and it is not leased out to a tenant within 45 days, Roofstock will cover the rent for up to a year.
One of the largest risk in owning a single-family property is vacancy, if you don't have someone living in your house you aren't making any money. So seeing a guarantee like this from Roofstock has the potential to significantly mitigate this risk for investors.
Here are the homes currently available on Roofstock!
In addition, you are also able to invest in pre-made real estate portfolios on the platform. Though, where Roofstock differentiates itself is with individual property investing.
6. DiversyFund

This platform is similar to stREITwise in that they own the properties themselves. The minimum to invest with DiversyFund is just $500 and you do not need to be an accredited investor.
Currently they have just one offering which is the DiversyFund Growth REIT.
This portfolio aims to grow your capital primarily though asset appreciation. It holds cash flow producing apartment buildings. They generate returns through renovation and repositioning of these properties.
One of the unique traits of this investment is that they do not charge fees to investors. Since they own the properties, they cut out the middleman meaning they cay offer investment free of fees. DiversyFund launched in 2016, giving them a very limited track record.
Any fees involved are purely at the development and acquisition level and are not directed to the REIT.
Overall, DiversyFund is lower on our list because they have only been on the scene since 2016. They also only have one investment offering. However, offering investment free of fees at a minimum of $500 gives them huge potential long term.
7. Groundfloor
This is a platform that allows anyone with $10 or more to invest to loan their money to flippers.
This is a type of investor who buys a property with the aim of selling it in the near future after making repairs. These distressed properties often sell well below the market value because of the work needed.
Groundfloor connects these flippers with investors who want to finance these flips. It is important to understand that this is strictly a debt investment, meaning that you do not have any equity ownership in the property.
You instead earn interest by loaning out your money to a flipper.
With the other sites discussed so far, you are investing in both debt and equity investments. Groundfloor is solely a debt investment.
The yield on these investments usually ranges from 6% to 14% based on the risk associated with the loan. The loans are categorized by the risk associated with the investment, from Grade A to Grade G.
Overall, this is an interesting concept and the minimum investment of $10 makes this a highly accessible investment. However, this model is brand new and unproven. There is a significant amount of risk with peer-to-peer lending.
Investors should have a good understanding of P2P and the risks involved, as well as the possibility for default.  For that reason, we don't recommend this site for complete beginners.
Those with more experience and knowledge of private lending may find it suits their investment needs.
8. American Homeowner Preservation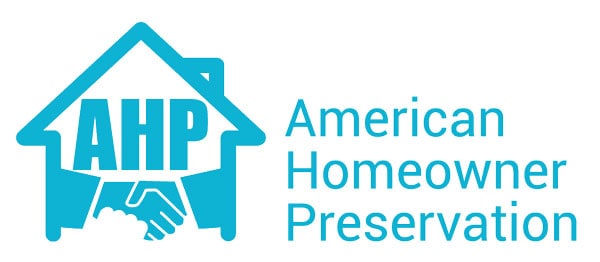 With a minimum investment of just $100, this is a highly accessible investment available to both accredited and non-accredited investors. American Homeowner Preservation or AHP for short aims to help homeowners stay in their homes.
They purchase distressed mortgages and make attempts to restructure financing with the owners so that they can begin making payments again.
A distressed mortgage is one where the property owner is unable to pay the mortgage or the taxes. Banks often sell these undesirable loans for pennies on the dollar as they are looking to get something for them instead of nothing.
AHP purchases these distressed mortgages at deep discounts. Then, they try to work with the homeowner to get them in a position where they can afford the payments.
If they are successful, they sell this performing loan in a package with others for more than they paid.
If they are unsuccessful, they foreclose on the property and sell it.
Overall, this is an interesting investment that falls under the category of "doing good for others." However, it is another unproven model. It certainly sounds like a good idea on paper, but there are a lot of risks involved with this type of unconventional real estate investment.
Investing in AHP is not as clear and straightforward as other platforms on this list. The low minimum makes it very accessible, but this is far from beginner friendly. Investors should do their own research and understand how these unique investments work.
Keep Reading: