Are you looking to jump into the world of stock trading without breaking the bank?
Look no further than Webull's free stock promotion, available from December 1, 2023, to December 19, 2023.
Here's everything you need to know to take advantage of this offer.
Keep on reading, or watch our video below on the topic.
Limited Time: Robinhood 1% Transfer Bonus
If you transfer an existing brokerage account to Robinhood through January 31st 2024, you can get an Unlimited 1% Transfer Bonus.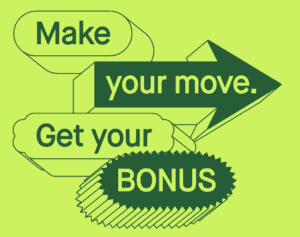 For example, if you transferred a brokerage account worth $50,000 - that would be a bonus of $500.
In addition, Robinhood offers a free stock for new users as well as a 1% IRA match for retirement accounts.
Best Free Stock Promotions
Webull Free Stock Promotion
During the promotional period, new eligible Webull customers can earn either 20 or 70 free fractional shares based on their deposited amount:
Deposit $500+ and earn 20 Free Fractional Shares
Deposit $25,000+ and earn 70 Free Fractional Shares (in total)
The value of these shares ranges from $3 on the low end to $3,000 on the high end.
However, most people will get lower value shares based on the odds.
Here are the published odds of receiving shares worth between $3 and $3,000 based on the Webull terms and conditions:
98% Chance of getting a $3 To $10 Share Value
1.97% Chance of getting an $11 To $100 Share Value 
0.02% Chance of getting a $101 To $999 Share Value
0.01% Chance of getting a $1,000 To $3,000 Share Value
Based on this, most people will end up with fractional shares worth between $3 and $10. Some will get shares in the $11 to $100 range.
However, it is very unlikely to get free fractional shares worth $101 or more based on the published odds.
What Stocks Are Included?
The stocks awarded under this promotion are randomly selected from Webull's inventory at the time of the reward claim.
These stocks come from NYSE or NASDAQ-listed companies with a market capitalization of at least $2.0 billion and share prices between $3 and $3,000.
The odds of receiving a specific number of stocks or shares within a price range vary, with higher odds for lower-priced shares.
If you are looking for other promotions, check out our list of the best free stock promotions here, updated monthly!