*Investing Simple is affiliated with Fundrise and we may earn commissions if you click on a Fundrise link*
I have been a full time online entrepreneur since June of 2017.
Since I was old enough to have my own computer, I have been trying different methods for making money online. The idea of pulling money out of thin air by using the internet has always fascinated me.
My early ventures for making money online were not successful.
I would guess that I have tried and failed at close to a dozen different online businesses. Thankfully, I have now found a few money making ideas that have actually worked for me. The good news is, none of them involve a rich prince sending you money through email!
I will be sharing those with you now as well as money making ideas that have worked for close friends of mine!
One thing I will say is this; building a legitimate business online takes time. If you are looking to make some serious income from your online ventures, be prepared for a long journey ahead. However, I have found that it is totally worth it!
I started my YouTube channel back in October of 2016. This channel now brings in around $30,000 a month in ad revenue and affiliate revenue. My next venture was this blog, which I started with a business partner back in August of 2018.
Between the blog and the channel, they are bringing in $40,000 to $50,000 a month in revenue!
So, now that I have your attention, let's get into it!
Don't forget to grab your free stock worth up to $200 from Robinhood today!
Best Make Money Online Offers
1. Stock Market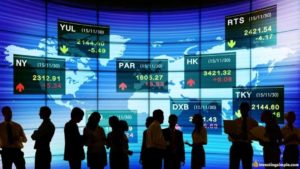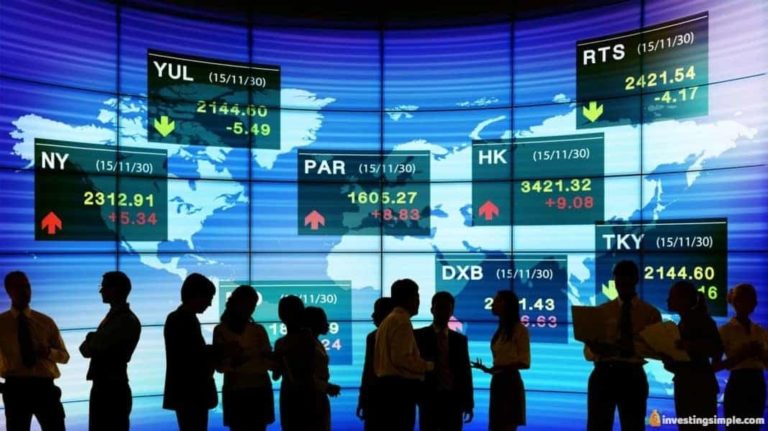 Okay, I know this one is a stretch, but there are thousands of people out there making $100 a day or more on average through the stock market.
One of the most common ways is through dividend income. Dividends are payments to shareholders that are typically paid out on a quarterly basis. I personally love dividends, as this is passive income at its finest!
Consider a stock like AT&T. This is a company that currently pays a dividend of around 7%. That means for every dollar you invest in this company, you will get back seven cents a year in the form of dividend payments.
Now, it is important to remember that dividends are never guaranteed. However, companies like AT&T have been paying dividends for decades, so it is a pretty sure bet.
In order to average $100 a day from dividend income, you would need to be earning $36,500 per year. Assuming AT&T continues to pay a dividend of 7%, an investment of just over $500,000 would earn you that income.
While that probably sounds like a lot of money for most readers, that is a great goal to aim for the long term! The most important part is to get started as early as possible. Even Warren Buffett himself has said this before! Growing your wealth and making money through the stock market is very slow at first, but over time your money grows faster and faster each year thanks to compound interest. Adding dividends to the mix means your money grows even faster, as you reinvest these payments!
Best Free Stock Promotions
2. Investing In Real Estate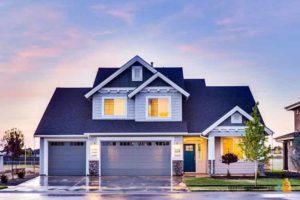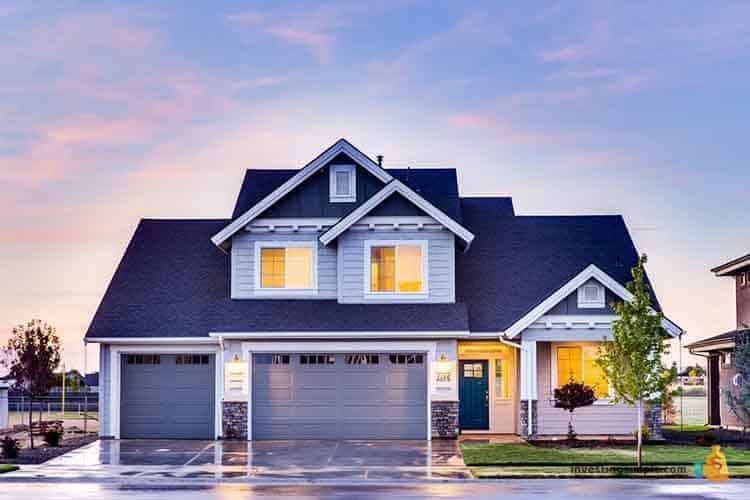 Where do most millionaires come from, you ask?
Well, the answer is real estate! According to The College Investor, 90% of the world's millionaires have been created by investing in real estate.
It has truly been turning average people into millionaires for years! So, let's identify the elephant in the room and answer your burning question; how can you invest in real estate? Here's the catch. Real estate is what we call a "high barrier" investment. You see, stocks and bonds are "low barrier" because it is easy to buy them and you don't need a lot of money to get started. For example, we mentioned earlier how you can get started investing with Webull with no minimum initial deposit.
Real estate is a "high barrier" investment because you need thousands or tens of thousands of dollars to get started. I personally made my first physical real estate investment in 2019. I bought a 3 family property using a FHA loan and my down payment was $32,000!
You also need to go out and find a property to invest in, not nearly as simple as buying a stock! So, are you ready for us to blow your mind again?
You can become a real estate investor for as little as $10.
Thanks to the digital era and something called crowdfunding, thousands of investors are now able to pool their money together to purchase real estate.
Investing In Real Estate With Fundrise
Fundrise is a platform that does exactly this. It connects small retail investors with private real estate projects, allowing them to get access to this coveted asset. I have personally been investing in both physical real estate and crowdfunded real estate.
I started investing in Fundrise back in June of 2018. Now, I am investing $2,000 a month into this platform. If you are curious, here is an update on my Fundrise investment.
If you have always wanted to be a real estate investor, but you don't have tens of thousands of dollars to work with, this could be the perfect solution for you. By pooling your money with people from all over, you can each own a piece of cash flow producing real estate and reap the benefits!
3. Get Paid To Shop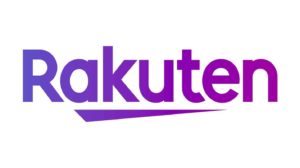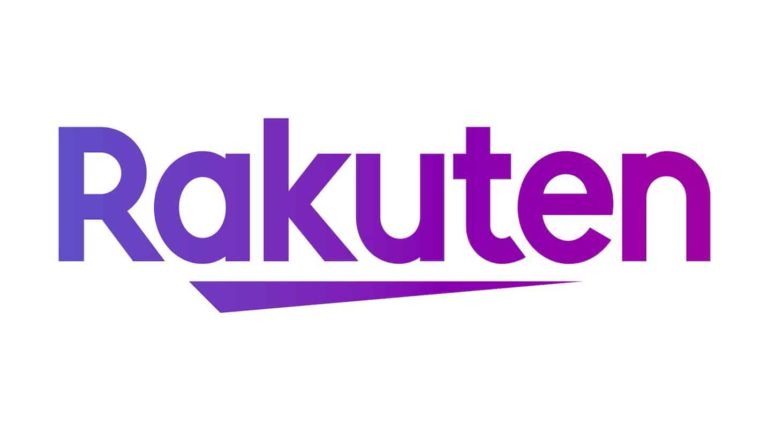 Ready for the easiest way to make money online?
Download Rakuten Here (Get $40 For Free)
Shop on your favorite websites online
Get paid
It is seriously that easy.
Rakuten (formerly Ebates) is a free app you can use that allows you to score cashback for the normal shopping you do online.
Stores like Walmart, Target, and Nike partner with Ebates and offer free cashback any time you shop on their sites while signed on to Rakuten.
Then, every 3 months, Rakuten cuts you a check or PayPal deposit for all of the cashback you have accumulated.
Once you sign up for an account, you'll see a portal with all of their partner stores. By clicking on the link, you'll be taken to that company's website and any purchases you make will count towards your cash back.
Plus, if you sign up using our link, you'll get an extra $40 in cash back after you spend $40 through any of their partner's websites. Oh and did we mention it's 100% free?
4. Invest In Farmland
While this may not be the most seductive form of earning passive income online, AcreTrader lets you invest in farmland!
You know, that stuff we use to grow a very important resource called food?
Picture this. You take a piece of farmland and then divide it up into shares. Then, investors buy individual shares of that land! As an asset class, farmland has provided investors with average annual returns of 11-12% over the last 30 years.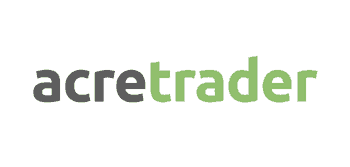 There are two potential ways to get paid:
If the land goes up in value, you make money when it is sold!
If the land is rented to farmers, you earn dividends!
The minimum investments on AcreTrader typically range from $5,000 to $10,000 depending on the size and price of the farm.
It is important to note that AcreTrader is currently available to accredited investors only.
If you want to learn more, here is our full review of AcreTrader!
That being said, if it seems like a good fit for you, it is definitely worthy of bragging rights at your next cocktail party!
5. Work From Home English Tutor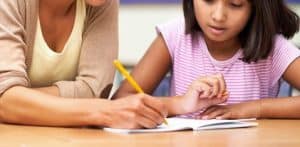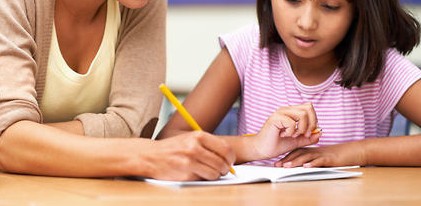 One of the best and most rewarding ways to start making money from home is by being an online tutor.
VIPKid is a platform that connects English speaking tutors with children in China who are looking to learn English.
As a tutor, you will lead a one on one tutoring session with a student in China from the comfort of your own home. The best part? On average, you will earn $14 to $22 an hour based on your skill level. This could be a great option for stay at home moms.
There are just a few basic qualifications:
You need to have a bachelors degree from the US or Canadian university.
Some prior experience with children is a must (babysitting, coaching, tutoring, etc.)
High-speed internet and a webcam is needed for lessons.
VIPKid is the leading online tutoring site out there today.
In fact, Forbes magazine even recognized them as the number one work from home opportunity. They are in urgent need for thousands of teachers.
It is important to remember that you DO NOT need prior teaching experience to be a tutor and you DO NOT need to speak other foreign languages. If you meet the above requirements, you could be making money as an online tutor!
Another option for tutoring online is Education First.
This is an online education company that specializes in language training, educational travel, academic degree programs and cultural exchanges.
They are also looking for people interested in teaching English to children in China. The average teaching session is 20 to 45 minutes to a group of 5 to 6 students. There are also private one on one sessions available.
6. Invest In Bitcoin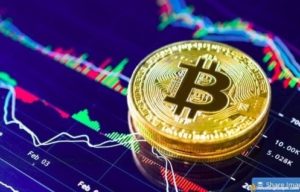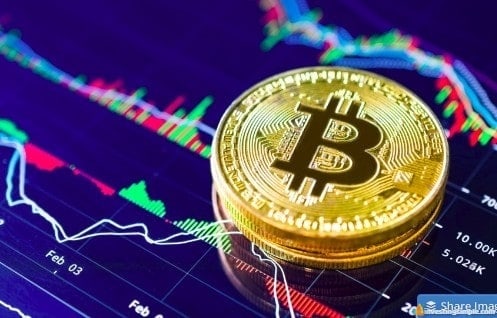 Unless you have been living under a rock, you have heard about the crypto craze. Bitcoin and other cryptocurrencies often see drastic price changes in a very short period of time.
While this type of speculation isn't for everyone, there are some who capitalize on this opportunity by buying cryptos when they are cheap and selling them when the price soars. Some people think that Bitcoin is heading to $100,000 while others believe it is completely worthless.
I personally had a bearish perspective on Bitcoin when I first learned about it. However, over the last few years, I have talked with investors and different crypto experts and this has ultimately changed my opinion. In late 2019, I decided to join the club and I started investing $500 a week into Bitcoin. I may scale back this investment over time, but I decided that I wanted to add this to my portfolio.
Get $5 Worth Of Free Bitcoin
Coinbase is the most popular platform for trading popular cryptos like Bitcoin, Ethereum, Litecoin and more! It is the platform I use to purchase my Bitcoin. Then, I transfer it to a hardware wallet for safe offline storage.
The best part is, you can get $5 of free Bitcoin when you buy $100 worth.
All you have to do is use this link and make a $100 cryptocurrency purchase!
7. Getting Back What Is Owed To You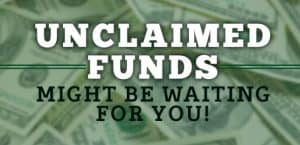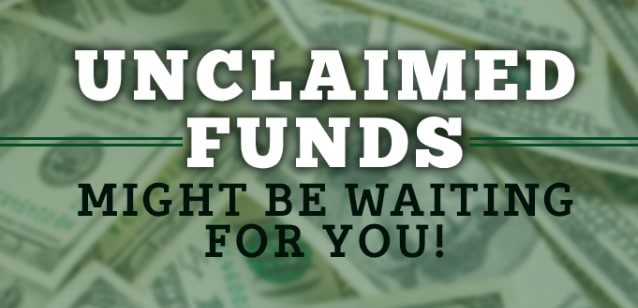 As the old saying goes, a penny saved is a penny earned. One of the best ways to put your money in your pocket is to simply find money that is owed to you
While this may sound strange, we want to share with you a few methods for getting your hands on some of this "found money."
Unclaimed Funds - The NYS Comptroller office has collected an astounding $16 billion in unclaimed funds. Of that money, a little over $200 million has been returned to the rightful owners in 2019. Check your state's database to see if you are owed any money!
Class Action Lawsuits - These are lawsuits against large companies on behalf of consumers. If you purchased a product or service that is involved in a class action lawsuit, you may be entitled to money.
Hidden Bank Fees - Banks are notorious for charging hidden fees. According to Nerd Wallet, checking account fees add up to almost $1,000 over a decade!
Cancel Subscriptions - One of the biggest drains on your bank account is monthly subscriptions that renew automatically. Remember that magazine you signed up for at the checkout that was supposed to be free? Now you are perpetually being billed $12 a month. Trim is a handy new app that keeps track of all of these monthly subscriptions you are paying for. The best part is, you can cancel them via Trim at the click of a button! This app is completely free to use.
8. Sell An Online Course
Ready to demonstrate how to write the perfect resume? Knit a sweater? Read tarot cards? Buy a car? Balance a checkbook?
If you are an expert at virtually any topic, you could package that knowledge up into an online course and sell it to others! This was one of my largest sources of income in 2018. Currently, I make anywhere from $2,000 to $5,000 a month selling my online courses on Teachable.
I currently have 2 courses for sale:
The way that people are learning things is changing. More and more people are looking to learn new skills online!
Setting up the curriculum will take some time, as will marketing your course, but once it is up and running you will be able to earn passive income based on the number of students that enroll. Here is a comprehensive video I did about launching your first online course.
During the weekend of this launch, I made $7,241.36!
If you are looking to learn more about selling online courses, I also offer a free course all about building a successful online course or membership site.
This is one of the best ways to make passive income. Once the course is completed, you just collect the payments! Hosting sites like Teachable will handle the rest. There are countless examples of people who are making $100,000 or more with an online course.
9. Buy A Business On Flippa

What's better than building a business online from scratch? Buying one!
Flippa is an online marketplace for buyers and sellers to transact online businesses. If you would rather invest some money into an existing business, rather than starting from scratch, this is a great option to consider.
On this site, you will find countless digital assets for sale such as:
Blogs/Websites
Apps
Domain Names
eCommerce Businesses
Saas Businesses
At any given point in time, there are thousands of businesses listed for sale with hundreds of thousands of buyers searching on the site. You can buy an established business that is already making money, or you could consider a start up that is still getting off the ground. It all depends on your budget!
Check out the businesses currently for sale here on Flippa.
10. Get Money Back On Purchases
What's better than making more money? Getting back money on purchases you have already made!
Earny is a free web extension that lets you automatically get money back on purchases you have already made. This application monitors your credit cards and bank accounts and looks for price drops. When a retailer lowers a price on something in a given window, you often have coverage under something called purchase protection.
In addition, a lot of credit card companies offer this type of purchase protection as an added perk.
Earny users collectively save more than $1,000,000 per month!
11. Snag A Photo Of Your Receipts
Perhaps one of the easiest ways to make money online today is with ReceiptPal.
This is a 100% free app that puts money in your pocket for simply photographing your receipts. You know, those things you crumple up on the way out of the store or jam in your car door. They could be making you money!
ReceiptPal has two options to start earning rewards...
Start photographing your purchase receipts
Link them to your Amazon account
ReceiptPal is based on a points system. If you use this link, you automatically get 150 points! Each receipt you submit will earn you points. When you have enough for a reward, you cash out! It's that simple.
One of the best parts about ReceiptPal is that you can redeem your points for as little as a $5 gift card. A lot of these rewards apps have high minimums that take months to reach. Based on our calculations, you could reach the cash out threshold on ReceiptPal in about a month.
Market research companies are curious what products consumers purchase together, so this receipt data is useful to them. Why not get paid for something you are simply throwing in the trash?
12. Start Getting Paid To Walk (Seriously)

Okay... this is definitely one of the strangest ways to start making money online.
There is an app called Sweatcoin that literally pays you for walking. With Sweatcoin, you earn digital currency based on the number of steps you take.
Currently, it is 0.95 Sweatcoins per 1,000 steps you take. The more you walk, the more you earn!
One caveat is that you can only earn Sweatcoins when you are walking outside, so the treadmill doesn't count!
There are more than 2 million active users each week who are all earning free coins. After you have accumulated some, you can trade them in for gift cards, electronics or even cold hard cash!
For example, you can get...
An iPhone XS for 20,000 Sweatcoins
Wireless Headphones for 6,500 Sweatcoins
$1,000 in cold hard cash for 20,000 Sweatcoins
According to this review by the Money Done Right YouTube Channel, you can earn $90 in a year if you take 5,000 steps a day and $180 a year if you take 10,000 steps a day. Not bad for a 100% passive app that runs in the background while you walk!
13. Free Cash Back For Shopping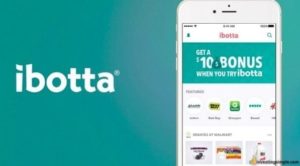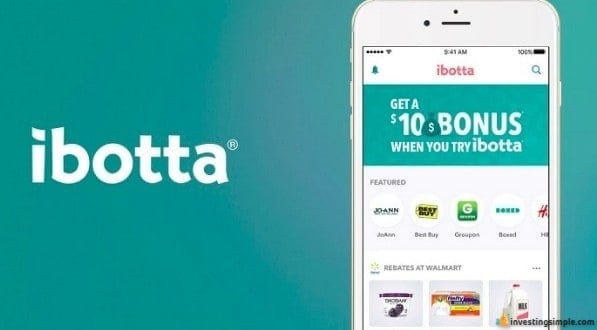 Are you earning cash for shopping?
I know this may sound like a silly question, but millions of savvy shoppers are earning free cashback and rewards every time they shop by using Ibotta.
Essentially, you earn rebates and coupons by simply purchasing products and then sending in a photo of the product that you purchased. Again, similar to ReceiptPal, this type of customer data is very useful for market research companies. They want to see exactly who is purchasing their products.
Professional coupon clippers absolutely love using Ibotta because it allows you to stack discounts. For example, you could have a store coupon and Ibotta rebate on the same product, allowing you to stack these offers for a major discount.
When you use Ibotta and earn rebates, you have a few methods for cashing out:
First, you can receive payment via PayPal or Venmo.
Or, if you prefer, you can buy gift cards directly through the app.
If you want to start earning free rewards for shopping, download the app here. Then, jump over to the offers section to see what the current deals are!
14. Rent Out A Spare Room On Airbnb
If you are traveling for work or a vacation, would you rather stay in a commercial hotel chain or in someone's home that has great character?
For many people, the obvious answer is staying with a local.
Not to mention, there are many added benefits like recommendations on where to eat!
Airbnb has revolutionized the way that people travel, and now you can jump on the bandwagon and earn some side income in the process! A lot of people think you need a completely private space in order to list on Airbnb, and that is just not true! You can actually rent out a private room in your home or apartment. You simply designate what spaces are public and private for your guests.
So, you know that spare bedroom that is sitting there empty, except for when Aunt Judie comes to visit twice a year? That is a potential side income. Just how much money can you make? Check out the handy Airbnb earnings calculator.
I tried out Airbnb over the Summer to see how much money I could make from it. I ended up listing my master bedroom on the platform in the month of August. Even though I was only charging $60 a night, I was able to make about $1,000 for the month that I listed my space!
I actually put together a video outlining exactly how much I was able to make. I also shared my overall experience with this money making idea.
15. Email Marketing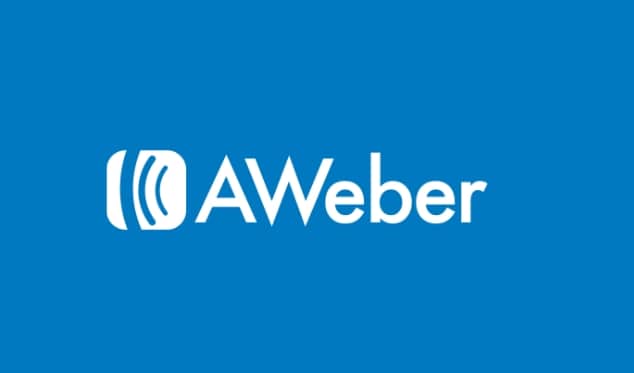 Next, we have this old school method for making money online.
While open rates on email marketing activities are getting lower and lower, there is still potential to make money here. In order to build an email list, you need to offer something of high value for free. Typically, this is some kind of free guide or course. You simply offer up this freebie in exchange for their email. This gives you a direct line of communication with this person.
Once you build up an email list, there are countless ways to make money with it. You could leverage affiliate marketing, sell your own course, sell a membership site or sell your own online coaching services just to name a few examples! In fact, you could use many of the money making ideas on this list with email marketing!
This is a great addition to an existing online business. There are very few businesses that I can think of (actually, none!) that would not benefit from ongoing contact with their customer base.
I personally have an email list of about 20,000 people that I have gathered over the last few years running my YouTube channel. Every month or so, I do an email blast where I offer a discount on one of my courses. This almost always results in 10 to 20 sales, which is a few thousand dollars in my pocket! It does take a long time to build an email list, but having a great free offer helps a lot.
The best email marketing and autoresponder tool, and the one I personally use, is AWeber. Sign up here!
16. Test Out Apps And Websites
Web and app developers often need feedback on the sites and apps they create.
That is where you come in as a tester.
There are countless sites out there that pay you for testing out different apps and websites and providing feedback. Often times, you use your mic and webcam and record videos sharing your thoughts about the experience.
User Testing pays up to $60 per test performed on the site!
You simply have to visit a website or an app and complete a set of tasks while sharing your thoughts out loud. After that, you collect your payment and move on to the next test.
They pay you $10 via PayPal for every 20-minute test performed. Some are longer, meaning you could potentially earn more money. That's right, you can potentially earn $30 an hour working from home as an app or website tester!
The only catch is that there is a limit to how many tests you can perform each day, so you may need to switch between different websites. Still, $10 is $10. If you are just starting out, the first few dollars you make online are always the hardest! This seems like a pretty easy way to start making money.
17. Affiliate Blog
And now, we move on to a money making idea you are witnessing right now!
Even though you don't see any ads on our site, Investing Simple is actually making money through affiliate marketing.
A lot of people think that blogging is dead, but that could not be farther from the truth.
Blogs have been around for a very long time, and I do not see them going away anytime soon.
When I am talking about starting up a blog, I am not talking about a blog where you write about your day and include what food you ate. What I am referring to is an authoritative, niche-specific blog.
Take our blog here for example.
Investing Simple is a niche-specific blog that covers personal finance and investing.
I don't write articles about avocado toast or my vacation to Vancouver. I create engaging blog posts about money, personal finance, investing, credit score and a variety of other topics!
You can make money from a blog in a number of different ways, but my favorite method is affiliate marketing. To explain this simply, you get paid for making referrals to purchase a product or a service.
Again, building up a successful blog requires a lot of hard work. Take Jeff Rose for example. He has a personal finance blog Good Financial Cents that he has been building for the last 10+ years! While he does make a lot of money with this blog, he has invested thousands of hours into content creation.
If you do decide to go down this road and create a blog, we recommend going the self-hosted route for your site. Our recommendation for a web host is SiteGround.
18. Create A Membership Site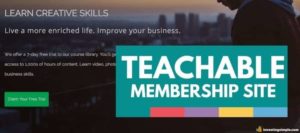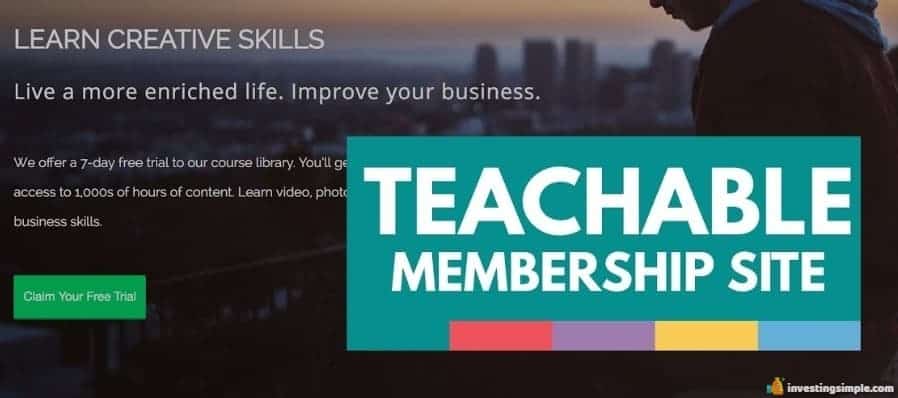 On the topic of creating an online course, another great option is to create a membership site! Some things are better taught through a course while others are better taught through a membership site. With a membership site, you charge members a set fee on a recurring monthly or yearly basis.
Let me give you an example. Let's say you were creating an educational program that shared healthy cooking recipes. You would be better off creating a membership site, as you would be regularly adding more content and sharing new recipes.
Sites like Teachable allow you to create a membership site with ease. One of the best parts about membership sites is that you have a general idea of how much you will be making each month!
I actually tried a membership site once as well. Remember earlier when I said that I have tried countless methods for making money online? Well, I wasn't lying! I launched a stock market membership site back in 2018 called Stock Radar. Each week, I would do an analysis video on a particular stock the group voted on. I charged $19 a month for membership to this site.
At the peak, I had 300 members. If you do the math, I was making close to $6,000 a month from my membership site! I ultimately decided to cancel the site as membership dwindled, but still it was a great venture and I learned a lot.
19. Start A YouTube Channel
You know that phone sitting in your pocket? Or the one you are reading this article on? Well, that phone has a camera and a mic. Did you know you can make some serious money as a YouTube personality?
I have been doing YouTube videos since October of 2016 and it is hands down my favorite way to make money online. It does require you to put yourself out there, but if you have an outgoing personality and thick skin, this could be a great way for you to make money online.
What you need to understand is that there is a massive amount of effort involved with building an audience on any platform! In fact, it took me over 7 weeks to get my first 100 subscribers on YouTube.
When I started my channel, I wasn't making any money at all. I was solely doing it out of enjoyment. Now, I am making around $700 to $1,000 a day just from the ad revenue on my channel.
20. Make Money On Instagram
In June of 2018, I purchased an Instagram account called Investing Simple.
Included with this package was a blog called Investing Simple as well. That is how I came to acquire this brand and start this blog!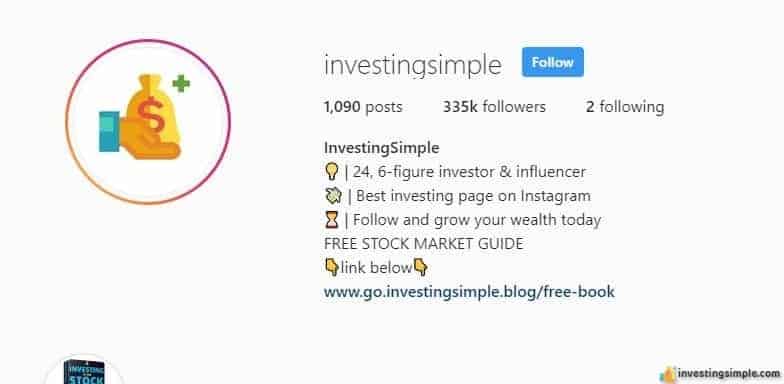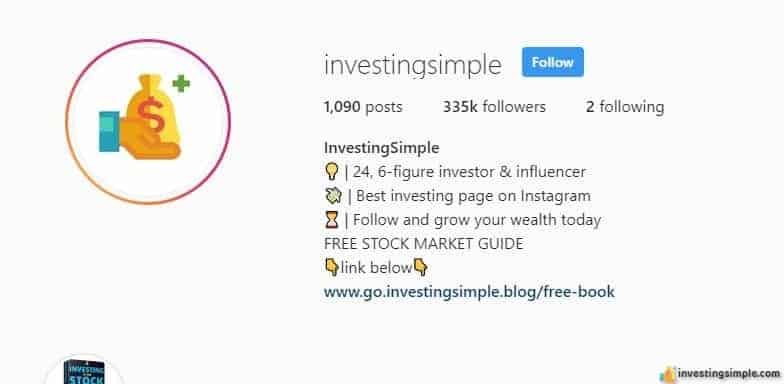 Now, a lot of people might be wondering why I would purchase an Instagram account. When I tell them I paid close to $10,000 for it, they think I am a complete nutcase! The truth is, there are a lot of different ways to make money with an Instagram account.
I make money with this page in a few different ways.
First, paid shout outs. Brands and influencers will pay me to post something on my feed or story.
Second, affiliate marketing. I refer traffic to brokerage companies through a swipe up stories and earn a commission in the process.
Third, I refer traffic to my blog.
I ended up deciding to sell this Instagram page in 2019.
So, unfortunately, if you search for it you will not find it. I decided rather than diluting my time between the blog and the Instagram page, I would fully dedicate myself to this blog. I turned a profit when I sold the page, and I made money while I operated it. Overall, it was a great venture.
21. Review Products You Already Own
Are you a guitar aficionado? Do you know a lot about headphones or kitchen gadgets?
One of the best ways to make money online is to review products that you already own and are using. Believe it or not, you are probably an expert at a certain category of products. What if you could review these products, talk about what you like and don't like about them, and make money in the process?
Now, let me take this a step further. What if you could partner up with Amazon, refer sales to them and earn a commission in the process? Amazon pays thousands of people just like you and me for referring traffic to the online store.
If someone makes a purchase within the 24 hours that you sent them, you earn a commission!
This is known as the Amazon Associates Program. When I first started making money online, this was one of the first avenues I explored. I got out my camera, filmed reviews of products that I already owned and was knowledgeable of, and uploaded them to YouTube!
Now, I didn't make a killing with this but it was a great learning experience for me. I still make money through Amazon Associates, primarily by recommending books. If people purchase a book through my link, I earn a commission!
If you aren't comfortable with getting in front of a camera to film a product review, you could create a review blog instead! One of my close friends Odi Productions created a headphone affiliate blog known as Recording Now. On this blog, he reviews headphones and recording equipment and refers sales to Amazon. Easy money!
Here is a pretty comprehensive video I did talking about Amazon affiliate links:
22. Do Gigs On Fiverr
I am sure we have all heard of this money making idea before.
You post gigs on Fiverr and earn $5 (hence the name "Fiverr") in the process.
Here's where it gets interesting though... there are a lot of people charging more than $5 for their professional services on Fiverr!
Just recently, I hired someone to redo three of my lead magnets. You know, the things I use to collect emails? (Money Making Idea #12)
He charged $200 per project, and I had him do 3 of them. That means this individual from overseas made $600 from me! 
I'll admit, Fiverr does not have the best reputation. I have purchased gigs before where the quality was very poor, but at the end of the day you get what you pay for. I have also spent $200+ on gigs before that have been exceptionally good! As someone who spends $1,000 or more a year on freelancing gigs on Fiverr, I can tell you that there is a lot of money to be made on this platform.
You might have to start out charging just $5 for your gigs in order to get some reviews, but once you have a dozen or so reviews you can increase your price!
As you build trust with the community on Fiverr, a higher price for your gig is justified.
In fact, for top freelancers, there is Fiverr Pro. Some of these gigs go for $1,500 or more! If that doesn't get you motivated to post some freelance gigs on Fiverr, I don't know what will. Go ahead and make some money!
The Penny Hoarder did a great job writing a guide on how to make money on Fiverr.
23. Creative Writing
Are you a good writer? The truth is, most of us aren't!
Personally, I feel that I am much better on my YouTube videos. I do enjoy writing though, so I write one or two articles a week for the blog.
So who writes the rest of these articles? Currently, I have two creative writers working for me! That's right, even if you are the worst writer in the world you could still have your own blog by leveraging the talent of other people. Or, if you are the greatest writer in the world, you could have others pay you to create content for their blogs!
Here is a tip; the more specialized you are, the more you will earn!
If you are an expert in a certain field, and a great writer, that is a winning combination. Sites like Upwork and Fiverr allow you to post gigs or services for hire. People looking for creative writers often start their searches at these two sites!
On the Investing Simple blog, we usually pay around $150 to $200 per article that is written for us. There are some specialized freelancers who charge upwards of $400 to $500 per article! If it takes you two hours to write an article that earns you $500, you just made $250 per hour. 
24. Virtual Assistant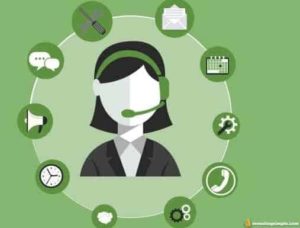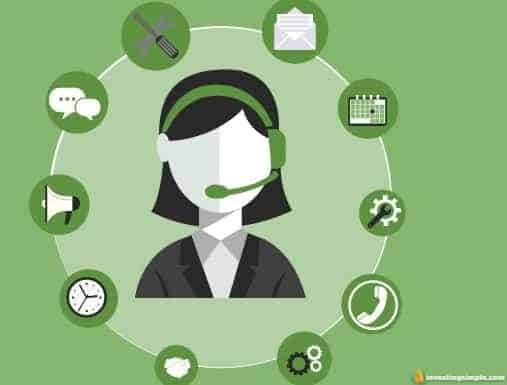 In every business, there are some tasks that you enjoy doing and some that you absolutely hate doing.
For me, one of the tasks that I hate doing is SEO optimization of my blog. Thanks to the internet, I was able to hire someone from across the country to handle the SEO for my blog! (Thanks Aditya)
This individual is known as a "VA" or a virtual assistant.
These virtual assistants have become a vital part of the way online businesses are run today. Ask anyone running an e-commerce business. Most of them would not be able to do it without a team of these virtual assistants working for them behind the scenes!
Your strength is someone else's weakness. By becoming a VA, you can help business owners with the day to day tasks behind the scenes!
There are a number of tasks I delegate to VA's, including:
Processing refunds for my courses.
Moderating my Facebook groups.
Checking direct messages on social media.
Keeping track of bookkeeping.
Running payroll and paying my contractors.
In order to grow my business, I cannot be focused on all these tasks. That is why virtual assistants are so essential in this day and age.
25. Public Notary
Now, this isn't technically an online business but you can advertise this business online.
One of the easiest ways that you could make some extra money on the side is to become a public notary.
There are a number of different sites like 123 Notary that allow people to find a public notary in their area. Some of these are paid listings while others are completely free!
Most notaries are charging between $40 and $60 for their services. In order to be a notary public, you have to pay a fee for testing and pass an exam. Here is more information!
26. Being A Flipper Or Reseller
In my opinion, this is one of the EASIEST ways to make some extra money online.
The concept is really simple. Purchase items that have high resale value and resell them on sites like eBay!
Think about college textbooks for example. Most college students are not going to take the time to create an eBay account, take photos of their textbooks, list them on eBay, package and eventually ship them out. What if you were able to purchase textbooks from college students in cash and resell them online?
By putting in the extra work, you could easily make a 20% profit margin or more as a reseller!
Another example of this is picking items at thrift stores like Salvation Army and Goodwill. Simply go to these stores with your smartphone and scan items to see what they are selling for on eBay. Most people working at thrift stores have no idea what these items are worth. Since they are donated, any amount they can get is profit. It is easy to find money making flips at thrift stores.
A third way you could do this is by going to garage sales. Again, people just put arbitrary prices on their unused items. Find items with high resale value and flip them!
27. Coaching, Tutoring Or Consulting
This money making method has been around for a very long time.
If you are an expert in a certain field, you can make money teaching others. You might be saying to yourself that you have no skills that you could teach, but you don't have to know as much as you think!
Consider college or high school students for example. If you excelled at a certain subject in school, you could simply tutor students in this subject! Don't feel like leaving the house? Simply do this over Skype or Zoom.
I actually spend a fair amount of money on coaching, consulting and online courses. For me, it is a write off so it makes sense to make these investments. One of the consultations was with a ClickFunnels expert who looked over some of our sales funnels. We ended up paying him $599 for a 1 hour conversation.
Remember what I said? People pay for expertise!
28. E-commerce
The way people are buying things is changing.
Actually, let's be honest, it has already changed. Young people, in particular, are doing more shopping online than ever before.
Amazon Prime subscriptions are now more common than a landline telephone in a household in the United States.
Thousands of people are taking advantage of this trend by getting involved with e-commerce. This could be selling items on Amazon, creating your own store on Etsy or dropshipping on Shopify! There are countless ways to make money online.
One of the most popular ways to make money online these days is by dropshipping.
Essentially, you are selling products that you are never putting your hands on. You build out a website, run ads to get traffic to the site and then fulfill the order.
For example, many people are creating a Shopify store where they can sell products from AliExpress. Keep in mind that it will take weeks if not months for products to ship from China, so you want to be transparent about this on your site!
A better way to dropship is to ship the products to the United States first and pay for fulfillment services. This will significantly reduce the shipping time. Your customers will not be very happy if it takes 6 weeks for them to receive that dog paw sweater!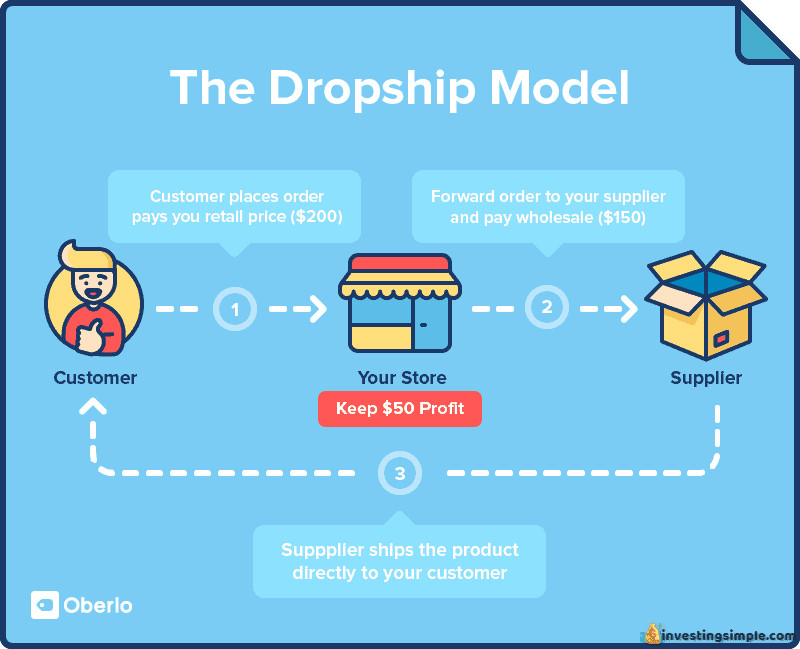 29. Run Facebook Ads For Businesses
One of the BEST opportunities today in my opinion for making money online is to learn how to run Facebook ads.
Digital advertising is going nowhere but up as more and more businesses ditch traditional advertisement methods each year. The truth is, digital advertising like Facebook ads is just more effective.
Take a billboard for example. If you put up a billboard and spend $5,000 on it for a month, you will get thousands of eyeballs on that ad a day.
But how many people are actually interested in your product or service?
With this type of traditional advertisement, there is no way to determine who is looking at your ad or who followed through with it.
With Facebook ads, on the other hand, you can build audiences of EXACTLY who you want viewing your ad. On top of that, you can also determine how many people clicked the ad and followed through with meaningful action on your site. The opportunities with Facebook ads are endless!
So, why should you care? Even if you are not a business owner yourself, you can help business owners by setting up Facebook ads for them! Business owners should be focused on one thing; running the business!
They don't have time to worry about testing, running and optimizing Facebook ads.
30. Create And Sell An Ebook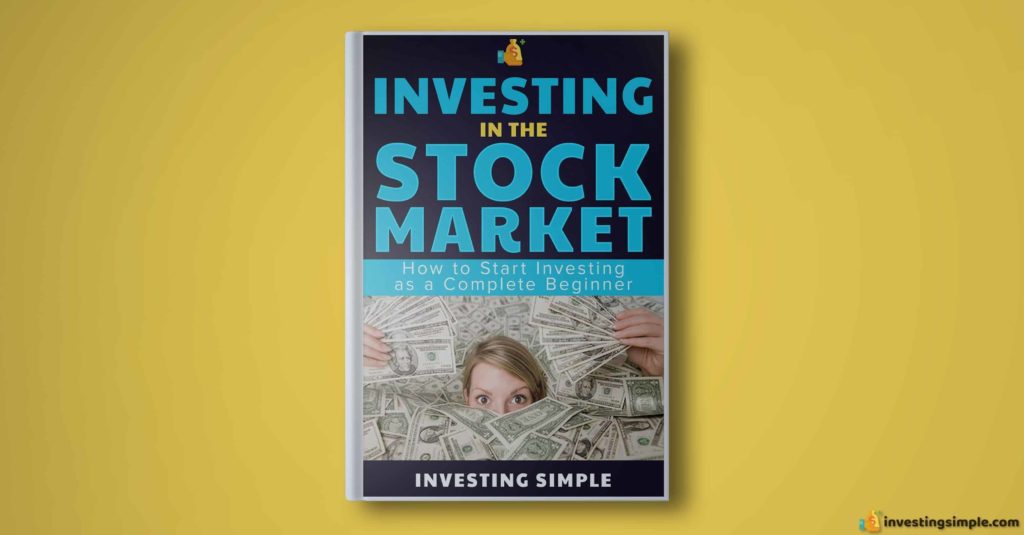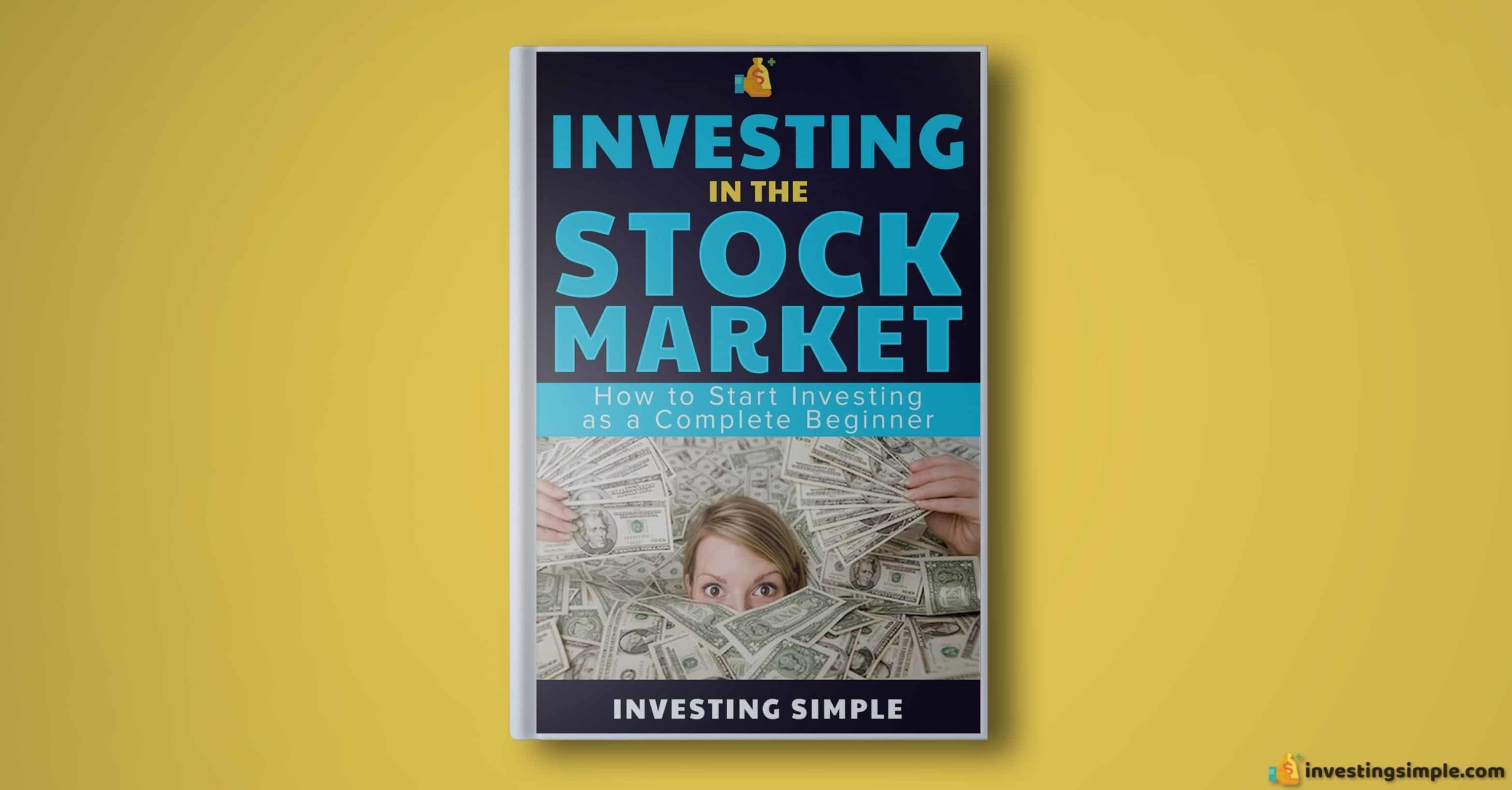 This is one of the old school methods for making money online, but it still works today! Personally, I prefer making online courses (Money Making Idea #15) as the profit margins are higher. You can still make some decent money selling ebooks though!
Selling paperback books is annoying. Who wants to deal with physical products these days? Selling a digital product like a course or an ebook is a great way to earn passive income. Once you take the time to create the ebook or course, you just keep on selling it!
Personally, I have never tried this. But I do know a few people who make around $1,000 a month by selling ebooks on Amazon. This is accomplished through Kindle Direct Publishing.
The Writing Cooperative put together a great guide on how to sell your first ebook.
31. Build ClickFunnels Funnels
Back in November of 2018, I hosted my first live event in Dallas, Texas.
Now, I am not telling you this to brag. The reason why I am sharing this is that I had to use ClickFunnels to create a sales funnel for that event!
After an agonizing hour of trying to figure out this platform myself, I went on to a Facebook page for ClickFunnels and put up a post in search of someone who could build a funnel for my event.
I found someone relatively quickly, and he agreed to build a sales funnel for $200.
It took him about a day, but that was easy money.
If you are well versed with programs like ClickFunnels, you can get paid good money to simply build funnels for other people! All you have to do is simply advertise your services for free in Facebook groups or online forums.
I also had one of my friends who is a funnel whiz build me a few funnels in 2019. Most of them were free opt in funnels for different lead magnets. His rate was $500 per funnel! It didn't take him very long to build them, but this is a very specialized skill so he is able to charge a lot of money.
32. Build Manychat Autoresponders
This idea is very similar to email marketing, but there is another new program out there that is extremely useful to small businesses and influencers.
Manychat is an automated messenger bot for Facebook Messenger.
As open rates for email marketing efforts continue to decline, services like Manychat are becoming more popular.
If you become an expert at building these messenger bots, you could advertise your services in Facebook groups, forums or reach out to businesses and influencers directly and offer to help them set up this powerful tool!
Things like this allow business to make more money. If you are able to help businesses make more money, no doubt this service will be in high demand!
33. Get Free Traffic From Quora
For those of you who already know what Quora is, skip this next paragraph.
Quora is an open forum where people can both submit questions and answer questions for others. Let's say, for example, I was looking for some ideas to make money online! I could go on Quora and submit a question that says "What are some ways to make $100 a day online?" and other people could answer. (This is actually a question I answered on Quora!)
But... why should you care?
Believe it or not, Quora can serve as a great source for free traffic to your site or business! Let me run you through an example. Let's say you have a consulting business (Money Making Idea #25) where you help small business owners with staffing.
You could go on Quora and find questions that are already out there that you could answer!
On Quora, you are allowed to include links to your own site, your LinkedIn and even your email. You want to make sure your posts are extremely valuable, otherwise, you will get flagged as spam.
So, in case you aren't connecting the dots, here is the run down. First, you find questions in your niche being asked by people on Quora. Then, you answer those questions adding a tremendous amount of value. Finally, you add your contact information at the bottom where people can learn more about you.
And BOOM! Now, potentially thousands of people could read your answer.
If done correctly, this could generate free leads for your business or free traffic for your site.
34. Open A New Bank Account
Many banks offer great welcome bonuses such as cash back when you open a new checking account.
Some will kick back as much as $200 to $400 per new account.
Read the fine print, however, since there may be specific requirements such as time parameters that you must leave the account open. Certain people may decide to keep this account open (that's what lending institutions are hoping for), but others take the bonus, meet the requirements and close it at a later date.
Some banks have a rule that you must set up direct deposit for your paychecks. Whatever the requirements, this is free and instant money that's yours for the taking. You may even be able to sign up online, which takes even less time than visiting a bank in person.
Or, simply switching from a low yield savings account to a high yield savings account can be the source of some found money. Most brick and mortar banks pay a paltry interest rate, since they have so much overhead!
Betterment offers a great online savings account paying an above average APY that far exceeds most traditional banks. Since they have no physical branches, they pass the savings along to you in the form of higher interest payments!
35. Sell Unused Gift Cards
Come on, we all have them. Those little plastic cards worth $25 for a store where you never shop, or a restaurant where you believe you once got food poisoning.
Dig down deep in your dresser or junk drawer and you're sure to find them. Call the 1-800 number to get the value and sell them on Craigslist or CardPool. No, you probably won't get full face value of the gift cards, but you're likely to get a decent percentage of the value.
Best of all, the giver of the card won't ever know the difference. Scour your room for your unused gift cards and you could come up with $100 fast cash in no time!
36. Sell Jewelry/Electronics Online
If you need to make money in a flash, selling some unused electronics or old jewelry could do the trick.
Turn to the trusty old Craigslist or any free want ad publication and list that electronic gear you tossed in a drawer when you upgraded. Set a fair price or even consider a BOGO to get rid of stuff fast.
Have a gold chain that no longer clasps? Or a few pieces of tarnished silverware? Look up gold dealers near you, and ask them to weigh the pieces in front of you rather than in a back room. If you don't feel like you're getting a fair deal, there are plenty of other places out there buying gold and silver.
You can also sold your gold and silver jewelry online through a number of different websites. Some will even send you a secure envelope for free to send your belongings in!
37. Rent Storage In Your Garage/Shed/Barn
Let's face it, most of us are hoarders at heart and can't bear to part with household items and furniture when we downsize. Instead of a unit in a storage complex, people would be relieved to stash their stuff safely in your garage.
Or maybe you live in the snowbelt where the last thing people want to do is clear snow off their car after a storm. Maybe they have a small boat or a couple of motorcycles. You name it, people will pay top dollar for the space and security knowing you will be keeping an eye on their belongings.
Neighbor is aiming to become the "Airbnb of self storage." You can host your storage space online, and people can book your space for temporary or long term storage! This is often at a fraction of the cost of traditional storage units.
38. Consignment
You can bring things you never wear to a consignment shop and earn a few bucks.
Furniture and gently used clothing are some of the hottest things being bought and sold at this type of shop. Remember, items that went out of style a couple decades ago are now called vintage. You can earn cash from scouring your closet for castaways.
Poshmark is a great site where you can list your clothing, footwear and accessories for sale and take bids. Designer items are especially popular on this busy site.
39. Drive For Lyft/Uber
Everyone you know uses Uber, but those who've joined as drivers say they're glad they did.
Gigs like Uber and Lyft can be extremely lucrative, and the sign-up process is simple: you go onto the site, enter your information, including a copy of your driver's license and proof of car insurance.
Yes, you will need a clean license to become a driver. That said, getting approved can take as little as a day or two.
You can set your own schedule; working nights or weekends is especially good. You can also choose the area where you prefer to drive.
Consider driving your car near airports or train stations, or busy downtowns with lots of commuters. The app will automatically offer more riders near the area you are located, so there's not a lot of wasted time driving aimlessly around.
Need a break for lunch? Turn off the app (there's no penalty) and grab a burger. Then turn it back on to start driving again. The app indicates busy locations, so if you're in a spot where there aren't any hits, you can drive toward the busy place to pick up more passengers.
Geographically challenged? The app gives precise directions to get riders to their destination. Remember to be friendly! You may also want to stock water bottles or phone chargers in your back seat for your passengers to optimize tips.
40. Sell Homemade Crafts
This extremely popular site offers crafty people a venue to sell just about anything that can be handmade. Sew some doll clothes. Monogram bath towels. Crochet a baby cap. Knit some mittens. Get a bunch of dried flowers and hot glue into a wreath. Design birthday and anniversary cards.
Miniature items are especially popular these days. Come up with something unusual, and you will find there are people out there with no time or talent happy to pay for your time and effort.
Etsy is a popular site where you can sell your own homemade crafts on your own online store!
41. Sell Old Musical Instruments
Maybe you have a clarinet, or violin or even a piano from your younger days that you always wanted to learn but never put in the time and energy to practice.
Musical instruments are fetching top dollar nowadays. The best way to start off is to contact music stores and see what they're willing to pay for that old flute. If that doesn't work, try Craigslist or eBay.
If you find that your used instruments have very little value, consider donating the instruments to a local school or club that has a music program!
42. Babysit
Babysitting is one of the oldest, tried and true ways to make some extra cash.
Care is a great site where you can find a babysitter or be listed as a babysitter in a given area! They do collect fees or this service, so you may be better off going on Craigslist or passing out flyers in your local neighborhood.
You may want to consider getting a CPR Certificate or a list of references to put parents at ease while they have a date night.
43. Start Walking Dogs
Think of this as a way to get in your workout without even having to hit the gym, a way to get some fresh air, and also a way to earn a good wage. This could easily become a regular gig.
Wag is a great site to find a dog walker or become a walker yourself. The average walker makes around $17.50 per walk. 
Keep in mind that Wag will be charging a fee for this service, so you may want to consider the door to door approach or distributing flyers.
44. Offer House Cleaning
It's not as difficult as it sounds. You can mop a floor, sweep a kitchen and vacuum carpet.
For a few hours work, a stiff back from scrubbing sinks and the cost of a Swiffer, you could easily pocket more than $100 in a day.
Your best bet is circulating flyers or knocking on doors. You could also ask friends and family members if they know anyone looking for cleaning services!
Handy has a service where you can book a one time cleaning, meaning you do not have to commit to a schedule. You can also apply to be listed as a cleaner on this website.
45. Offer Moving Help
Another great way to make a few bucks, and stay in shape, is to become a weekend mover.
Be smart: put flyers in mailboxes of houses with For Sale signs.
Go to the places locally where people rent vehicles to move themselves. Movers are in very high demand. Set a fair hourly wage or an all-day rate, and with good service, you can also earn decent tips.
Hire A Helper is a site where you can enlist the help of a mover for jobs big and small. You can also have your moving service listed on the site for a fee.
46. Build Websites For Businesses
It may come easy to you, but many people have no idea know what to do when they open the box and take out their new computer. Let alone, building a website!
Also, small businesses frequently hire out to techie people to design a relatively simple website. Always ask them for referrals for a steady stream of clients.
Wix makes it stupid easy to create a great website, but your customers don't need to know that! You can easily put together a website on Wix or other site builders in a matter of a few hours, and business owners may be willing to pay hundreds of dollars for these sites!
Additionally, you might need web development and graphic design skills to build great websites. Read this article on how to become a graphic designer to see what your next steps should be.

47. Resume Writing
If you are good at writing, post your flyer on college bulletin boards. Make a template to work off, then spend some time with each client drawing out their unique strengths and talents. Think of it this way, you're not only furthering yourself, but you're helping someone else along in their career.
Do some research on the most frequently asked interview questions and help the job seeker polish their answers confidently.
Fiverr is also a great site for offering a gig like resume writing. You may have to start out charging $10 or so, but as the reviews come in and you build credibility, you can charge more!
If you have some free time and are motivated to put a few extra bucks in your pocket, there are plenty of venues out there to get you started.
48. Make Money With Honeygain

Ready for the easiest way to make money online?
Download Honeygain Here (Get $5 For Free)
Connect your computer to the internet
Get paid
It is seriously that easy.
Honeygain is a free app you can use that allows you to share your unused internet with others. We all pay for internet, but we don't use it 24/7.
How about the 8 hours a day while you are sleeping? Why not rent out your internet to someone else?
Simply turn on the Honeygain app on your computer to start sharing your internet and earning money. If you use our link below, you will get $5 instantly.
Over 20,000 people have already gotten paid by Honeygain for renting out their unused internet. This amounts to over $500,000 in payments. On average, it takes just 48 days to earn your first $20.
Do the math, you are looking at earnings potential of around $152 a year doing... nothing! This is the definition of passive income.
49. SoFi Money (Free Sign Up Bonus)

Earn up to $150 as a welcome bonus for signing up for SoFi Money and setting up direct deposit.
SoFi Money is a free online bank that has no ATM fees, cashback rewards, and FDIC insurance.
SoFi Money is best for those looking to minimize ATM fees and earn cashback rewards while using an online bank.  With SoFi Money there are no monthly fees or overdraft fees.
50. Flexjobs
"Flex Jobs is a great resource to help those searching for remote jobs that can be done anywhere.
With thousands of job sites to browse, Flex Jobs was created to filter out scams and provide a quick and easy solution for job hunters.
They offer 4 pricing packages that vary in the length of access to their site.
After paying for the service, you'll will gain access to all jobs they find, email alerts, profile access to be found by employers, skill tests to market your abilities, and your own personalized portfolio.
If you aren't satisfied, they offer a full refund! Getting started is simple!"
Closing Thoughts...
Every year, there are more and more ways to begin making money online.
The best piece of advice I can give you is to find one thing that you enjoy doing and stick to it!
Those who dabble with different money making ideas often have "shiny object syndrome" where they constantly jump from one idea to another. There is no secret out there when it comes to making money online.
The closest thing to a secret that I can come up with is that money is made by sticking to one thing for a long time.
Have patience and see the long term vision for what you are building!
Let us know what do you guys think in the comments, we will love to read them out!