If you're in your 20s or even 30s, saving for your golden age may be one of the last things on your mind.
You probably have more urgent money goals on your list, like saving for your first home, buying a vehicle, or building an emergency fund.
But financial experts heartily recommend you start socking money away now for retirement, even if it's only a small percentage of your paycheck. Time is on your side while you're young, and the longer you give your wealth to compound, the faster it grows.
One of the options available for investing is an Individual Retirement Account.
An IRA is an account that lets you invest in a tax-advantaged manner.
The Webull trading platform offers commission-free trading of stocks, options, and ETFs.
In addition to that, they also offer Roth IRAs, Traditional IRAs, and Rollover IRAs.
Limited Time: Robinhood 1% Transfer Bonus
If you transfer an existing brokerage account to Robinhood through December 8th, 2023, you can get an Unlimited 1% Transfer Bonus.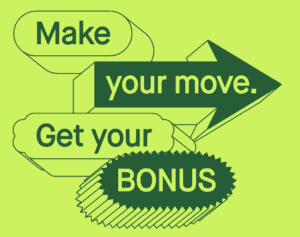 For example, if you transferred a brokerage account worth $50,000 - that would be a bonus of $500.
In addition, Robinhood offers a free stock for new users as well as a 1% IRA match for retirement accounts.
Best Free Stock Promotions
Why Invest In An IRA?
There are many reasons to start putting money into a retirement account, but here are a few:
You may benefit from tax breaks. Depending on the type of IRA, you can save on your taxes right now with a deduction or save later with a tax-free withdrawal.
Grow your account with income from interest, dividends, and capital gains that add up each year without an end-of-year tax charge.
Greater investment flexibility. Most 401(k)s and other employer retirement plans only provide a limited number of investment choices. With an IRA, you can pick from a wider range of investment options.
Why Choose A Roth IRA?
When you are younger or in lower income tax brackets, the Roth IRA may be the better option for you. If you are in higher tax brackets now compared to retirement, the Traditional IRA may be the better choice.
The key difference between Roth and Traditional IRAs is in the timing of their tax advantages.
With Traditional IRAs, you deduct contributions now and pay taxes on withdrawals later.
When you have a Roth IRA, you pay taxes on contributions now and get tax-free withdrawals later on when you're living on a fixed income.
To contribute to an IRA, you must have earned income.
Qualified earned income for a Roth IRA includes any wages, salaries, or tips paid from an employer as well as self-employment income.
Roth IRA Contribution And Income Limits
Every few years, the limits surrounding Roth IRAs change.
First of all, the maximum contribution for 2023 is $6,500 ($7,500 if age 50 or older).
Second of all, there are limitations on who can contribute to a Roth IRA based on income.
The Roth IRA income phase-out for 2023 begins at $138,000 for single filers and $218,000 for married filing jointly.
What Can You Invest In Using a Roth IRA?
Here's the exciting part.
A lot of retirement plans are boring, meaning you can only invest in mutual funds, bonds, and investments like that.
With a Webull IRA, you are 100% in the driver's seat.
You can invest in any stocks, options and ETFs available on the platform within your retirement account.
For example, if you want to invest all of your retirement funds into Tesla and Amazon, you are able to do that.
Webull Roth IRA
Webull is a commission-free stock and ETF trading platform that was launched in 2017.
It quickly became known for its extensive menu of offerings, ranging from technical indicators to a built in trading simulator.
Rollover Into a Webull IRA
Maybe you've set up a 401(k) account, but have decided an IRA is a wiser option.
You can open a Rollover IRA in Webull and directly move your money into it from the 401(k).
Keep in mind, you can also rollover money into a Webull IRA if any of the following occurs:
Suddenly you have changed jobs
You have retired
You have left money in your previous employer's workplace savings plan
Webull's Roth IRA: In Summary
Whether you decide to go with Webull to set up an IRA or another platform, the important thing is that you begin saving for retirement today.
Your future self will thank you.
The Webull Roth IRA is a good option for someone who wants to pick and choose their investments.