Real estate has been turning average people into millionaires for years. It is a tool that people have used to generate wealth for centuries.
Now, in the era of the internet and technology, there are more options than ever before for real estate investment. One of the newest opportunities is online crowdfunded real estate investing.
This is where people from all over pool their money together, and that money is used to back real estate projects. This could be an equity investment, where you are an owner in the property. Or, it could be a debt investment where you are simply providing financing for a developer.
We already covered the best real estate crowdfunding sites for non-accredited investors. Now, we will be going over the best options available right now for accredited investors looking to get in on this new investment opportunity.
What is an Accredited Investor?
First of all, let's identify what an accredited investor is.
The vast majority of these online real estate investment opportunities are available to accredited investors only.
Is this some elite "invite only" club? Not quite.
There are massive regulatory agencies out there called the SEC and FINRA that screen through investment opportunities out there. The aim of these agencies is to protect average investors. The problem is, it is impossible for them to screen every single investment opportunity available.
In lieu of this regulation, some investment opportunities are only available to accredited investors. Since these investment opportunities are unregulated, they expect that the individual investor will perform his or her own due diligence.
As we will explain in a minute, these accredited investors are higher income or higher net worth clients. These regulatory agencies understand that this type of investor has greater risk tolerance. meaning they can more safely be involved with these unregulated investments.
Now don't fret! Most of these investments for accredited investors are totally legitimate. It is just important that you are doing your own research.
Income/Net Worth Requirements
In order to be an accredited investor, you must meet one of these two requirements:
Your annual income must be $200,000 or more, or $300,000 for married couples
Your net worth needs to exceed $1,000,000 and this is excluding the value of your primary residence
That being said, if you meet either of these requirements, you qualify as an accredited investor. That means you are able to invest in both accredited and non-accredited investment opportunities.
Best Real Estate Platforms
There are a multitude of tax advantages available to real estate investors. However, oftentimes these advantages are lost when using crowdfunding platforms.
EQUITYMULTIPLE has specifically designed funds to take advantage of tax benefits like opportunity zones and 1031 Exchanges, allowing investors to mitigate or even eliminate their capital gains tax. This is particularly effective for individuals who already have substantial capitals gains every year and wish to minimize their tax burden.
#1 Pick For Low Minimum: RealtyMogul
When it comes to platforms for accredited investors, none of them are going to have a particularly low minimum.
That's because in order to invest in them you need to have significant wealth, so a low minimum would not be an effective marketing strategy for them to use.
A $5,000 minimum on RealtyMogul is still relatively low when compared with the $50,000 - $100,000 minimums required by some of the other crowdfunding platforms or the platforms that require you to invest into a single property.
#1 Pick For Peer-To-Peer: PeerStreet
PeerStreet is a platform that facilitates peer-to-peer real estate loans.
On the platform you're able to buy shares of short term renovation loans (usually 6-24 months) and receive payments according to the terms of the loan. You evaluate borrowers and the individual projects and choose which loans you want to be a part of. The minimum investment to get started with PeerStreet is only $1,000.
#1 Pick For Individual Properties: Roofstock
Most crowdfunding platforms allow you to invest in REITs or funds containing multiple real estate projects.
For investors looking to take a more hands-on approach to their investing, Roofstock allows investors to purchase single family homes that are already rented out and fully managed. This provides more flexibility for investors without requiring the active management of the properties.
#1 Pick For Alternative Investment: AcreTrader
For those looking for a less common approach to real estate investing, you may want to consider farmland.
AcreTrader allows you to invest in pieces of operating farms and receive both rent from farmers and appreciation when the land is sold. Farmland has historically returned slightly above the S&P 500 and offered significantly less volatility for investors.
1. CrowdStreet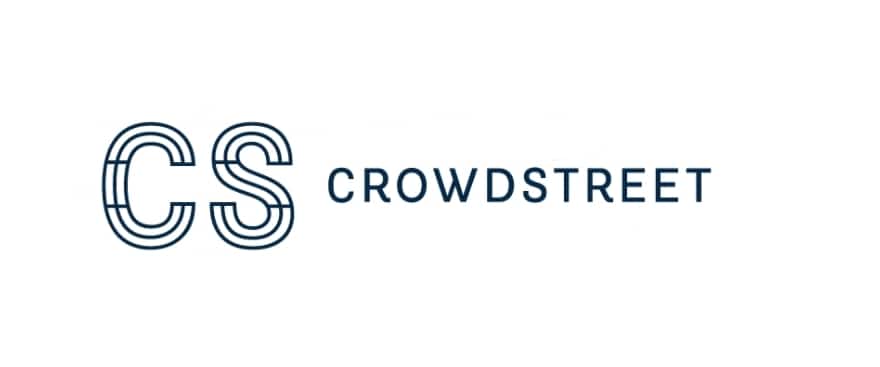 This platform, launched in 2014, offers a variety of different investment options for accredited investors. You can invest directly in individual real estate deals. Or, you can invest in a real estate portfolio of dozens or properties. The final option is to have your money fully managed by CrowdStreet, where they build and manage a portfolio based on your goals and objectives.
All properties on the CrowdStreet platform are commercial properties, meaning that you cannot invest in residential real estate on the platform. Sponsors bring deals to CrowdStreet who then performs an extensive verification on both the deal and the sponsor.
The platform has certainly demonstrated a strong track record. Since the company's inception in 2014, they have fully funded over 500 deals with $2 billion. Of those fully funded deals, 54 of them have reached their maturity date. The total return CrowdStreet has earned is an impressive 17.1% IRR.
One of the features unique to CrowdStreet is the fee structure. Investors do not pay any fees. Instead, the deal sponsors pay all of the fees. However, the funds do have fees, which can range between 0.5 to 2.5%. These fees go towards administrative costs, platform costs, and acquisition costs.
The vetting process also makes CrowdStreet unique. For every 400 deals brought to CrowdStreet, less than 5% actually make it to the site. This demonstrates the careful process that is conducted to ensure only the best of deals for investors.
Investors can actually open an account for free and begin browsing the various deals before ever committing funds.
2. EQUITYMULTIPLE

Coming in at #1 on our list is a commercial real estate investing platform called EQUITYMULTIPLE backed by a major real estate company known as Mission Capital.
Many of these platforms have a limited operating history and track record. This platform draws on the 17+ years of real estate experience of Mission Capital.
Through this platform, investors can invest directly into individual real estate projects. This means you can research each project and pick and choose what you want to invest in.
Since you are picking and choosing projects, this is a more active real estate investment. Other platforms instead have you invest in prebuilt portfolios of real estate.
In addition to selecting individual properties, EQUITYMULTIPLE also offers investors the potion to invest in funds and leverage tax-deferral strategies. These include federally declared Opportunity Zones that allow for a reduction or elimination in capital gains, and 1031 Exchanges that allow investors to exchange property while deferring tax on their gains.
With these investment strategies it is possible to significantly increase your returns by avoiding some or all of the tax consequences. However, typically you'll need to keep your investment tied up for at least 10+ year to take full advantage of the tax benefits.
Minimum Investment: $10,000
Investment Options: Equity, Preferred Equity, Syndicated Debt
Fees: 0.5-1% Annual + 10% Carry on Profit
Returns: Aim for 7-12% net APR for Debt, 6-12% cash on cash for Equity
3. RealtyMogul

This platform offers options for both accredited and non-accredited investors. In particular, we will be focusing on the private placements which are for accredited investors only.
Launched in 2013, RealtyMogul offers portfolio based investing through the Mogul REIT I and II or private placements, which are tailored to the specific needs of each individual investor. These are investments in individual properties, not portfolios of real estate.
Currently the combined REITs hold approximately $400 million in assets and serve over 7,000 individual investors.
These individual property investments often fall under the category of office, multi-family, mixed use, industrial and flex-space. The typical investment timeframe is 3 to 7 years with a minimum investment of $15,000 to $50,000.
Here's a current list of private placements available! 
Minimum Investment: $5,000 for REITs, $15k-50k for Private Placements
Investment Options: Mogul Income & Growth REIT, Private Placements
Fees: 0.5-1% Annual, Private Placements vary
Returns: 4.5-6.0% for REITs, Private Placements vary
4. AcreTrader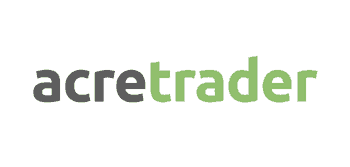 Unlike other platforms mentioned in this article, AcreTrader is offering you the opportunity to invest in farmland. Essentially, they take a piece of farmland and divide it up into individual shares. Then, those shares are sold to investors on the platform.
Most investors don't think of farmland as a particularly attractive investment. However over the last 30 years, stock returns and farmland returns have been essentially equivalent while farmland has proved to be less than half as volatile as stocks. That means getting the same level of return but taking on less risk.
Investors potentially make money in one of two ways. The first is asset appreciation, when the land goes up in value while they own it. The second way is through rental income from the farmers. AcreTrader rents out the land, and you earn distributions from the rent collection.
Here is our full review of AcreTrader.
Each offering as an estimated ownership duration that usually ranges from 5-10 years. This tells you how long you should expect to own the land before they sell it. While there are liquidity opportunities available during the investment, farmland should still be viewed as a long-term investment like any other real estate investment.
Minimum Investment: $5k-10k
Investment Options: Shares of Farmland
Fees: 0.75% Annual + Closing Fees
Returns: 11-12% average annual return (Farmland over the last 30 years)
5. Roofstock

Here's a unique real estate investing platform that specializes in one category of real estate. That is, single family.
Unlike other platforms that specialize in mixed use, multi family or commercial real estate, Roofstock only offers single family properties for sale. They offer a marketplace for both buyers and sellers who are looking to get in on the single family rental market.
A lot of people like investing in single family properties because often time you attract families as tenants. These tend to be long term tenants who don't want to move around.
Roofstock opens you up to a variety of vetted single family homes you can invest in. This gives you exposure to many different real estate markets outside of your local area.
These single family investments require as little as 20% down and are open to both accredited and non-accredited investors. That means you'll need to be ready with tens of thousands of dollars to make a down payment on a property.
This is very different from investing into a fund. In this case you are purchasing a entire single family home.
However, Roofstock also offers something called Roofstock One which is open to accredited investors only.
This is a portfolio based investment option where you buy shares of an individual rental home, rather than buying the entire property yourself. Multiple investors will own shares of the same property, and the best part is the properties are fully managed by Roofstock.
The minimum investment is $5,000.
Roofstock One makes it easy to invest in real estate markets across the US. You can also spread your money across many different properties thanks to the low minimum.
6. Origin Investments

This firm began operations back in 2007, giving them a longer track record than most other platforms on this list. When the JOBS Act was passed, they embraced the change and leveraged technology to create a crowdfunded real estate investing platform. With a minimum investment of $100,000 to work with them, they are clearly going after high net worth individuals.
Origin Investments purchases multi family properties in key markets that have big upside potential in terms of asset appreciation. These markets include Atlanta, Dallas, Phoenix and more.
Instead of relying solely on investors like you and I to put up the cash to finance these projects, Origin personally invests significantly in their own projects. This aligns their financial interests with the interests of the investors and enhances confidence that the projects selected are capable of generating sufficient returns.
To date, Origin has invested over $56 million of their own capital into their funds and projects on the platform.
The company also reports a 30% average gross IRR since 2014 which is impressive when compared to other crowdfunding platforms.
This is another platform where you invest in a portfolio of different properties, not individual projects. They offer several different funds for different niches and investing strategies.
One of their popular funds is the QOZ fund which invests in Qualified Opportunity Zones. Opportunity zones have been identified by the government as economically distressed and offer tax incentives like deferred or eliminated taxation on capital gains for projects within the zone.
Investment Fees
They charge a flat fee of 1.25% per year in addition to three other fees that may or may not apply based on your situation.
2% Admin fee for accounts under $250,000 (lowers for accounts over $250,000)
10% Performance fee for a 6% preferred return
0.5% Acquisition fee when purchasing new projects
7. PeerStreet

This platform merges crowdfunded real estate investing with peer to peer lending. Essentially, they provide a marketplace where accredited investors can invest in debt real estate deals.
Real estate developers looking for financing come to PeerStreet looking for a loan. Then, individual investors buy shares of that loan through the marketplace. Most of these loans are shorter term, with a range of 6 to 24 months.
The minimum investment is only $1,000 but due to the risks associated with peer to peer lending, this platform is for accredited investors only. The expected annual return is 6 to 12% and that is based on the risk/reward spread of each loan you back on the platform.
This platform is definitely not for beginners, and you should have deep real estate knowledge and experience. Many of the loans on this site are specialty loans, like rehab loans. These are less common, higher risk/return loans.
It's important to understand that you are locked in for the duration of the loan. There is no secondary market or opportunities for an early redemption.
PeerStreet applies a servicing fee to each loan being offered on the platform. This fee ranges from 0.25% to 1%.
8. Patch of Land

This is another hybrid platform that merges the world of peer to peer lending with crowdfunded real estate investing. Patch of Land specializes in high yield, collateral backed loans. These loans are offered as debt investments on the platform. Essentially, they supply a marketplace of loans where accredited investors can pick and choose individual projects to back.
After selecting which investments you want to back, simply fund your account and you begin earning interest on the loans.
The minimum investment is $5,000 and they collect a fee of 1 to 2% of the interest on each loan. This fee is quite high compared to other platforms out there offering a similar investment opportunity.
One of the unique attributes of this platform is that the deals on the platform are all pre-funded. This means that your cash is not sitting there idle as they gather financing for a deal from other investors.
9. RealCrowd

This is another platform that has a unique approach to fees. They do not charge investors any fees. With RealCrowd, you pick and choose individual properties to invest in. Each property has a target for IRR, Cash on Cash and other returns.
The minimum investment is quite high, at $25,000. They typical term for investments on this site are 3 to 5 years. Returns vary based on the individual property you invest in, but they supply you with a list of targeted returns for each property on the site.
10. AlphaFlow

This is a hands off real estate investment platform. Unlike many of the other sites we have covered so far, AlphaFlow offers curated portfolios for accredited investors. You do not choose properties yourself, you leave that to the experts.
The minimum investment is $10,000. Right now, they currently serve 42 states but they are expanding regions served. You'll be investing exclusively in debt investments on the platform.
As far as returns go, AlphaFlow aims for a 7.5 to 9.0% return for investors. Keep in mind, they cannot guarantee these returns in the future. Each portfolio consists of 75 to 100 different notes, giving investors diversified real estate exposure. This is the type of platform that is designed for the set it and forget it type of investor who does not want to actively manage a portfolio.
11. LendingHome

This is another platform that offers a marketplace for buying into loans. Again, a merge between real estate crowdfunding and peer to peer lending as the name suggests. The minimum investment is $50,000 however each note has a minimum investment of $5,000. With a $50,000 investment, you could diversify across 10 different notes.
Each note has a different risk/reward profile, so returns vary. One benefit to LendingHome is that they pre-fund all deals, so your cash is not sitting idle on the sidelines. You start earning interest immediately. They offer strictly debt investments. The loan duration is just 12 months. As far as fees go, they collect a servicing charge equal to 10% of the coupon rate.
12. Sharestates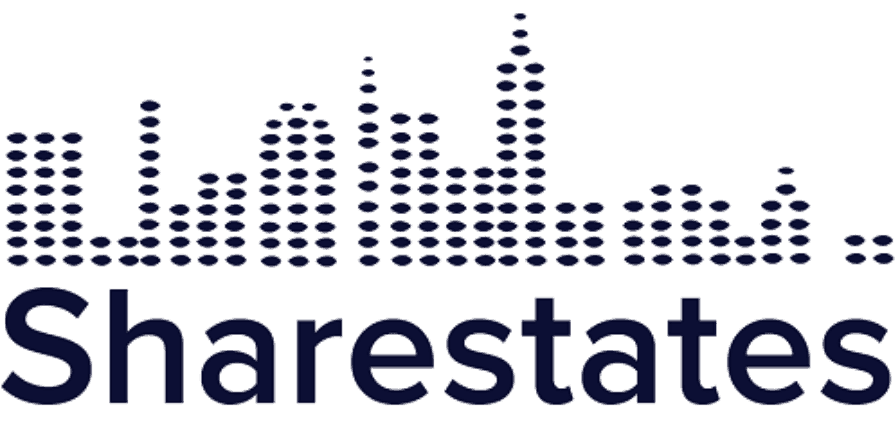 This is another platform with a low account minimum. In the case of Sharestates, accredited investors can get started with just $5,000. They offer both debt and equity investments. The typical investment term with this platform is 6 to 24 months.
Sharestates connects investors with sponsors who are looking for funding for real estate projects. On this platform, you pick and choose projects to invest in and purchase notes or membership units. This means you can spread your money across many different projects.
The equity investments fall under the category of membership units and the debt investments fall under notes. This is a great option for active investors who want to pick and choose the projects they back.
13. Cadre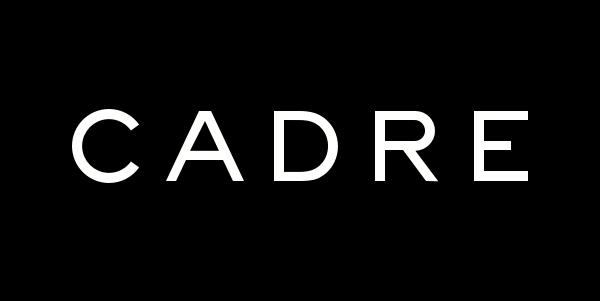 Cadre is a real estate investment platform. The company was founded in 2014 and has since amassed $3 billion in owned transaction value . The company has a strong track record with 18.2% historical returns, and their investments have returned more than $168M to investors. 
Unlike some of the other platforms in this list, Cadre is not actually a crowdfunding platform. Cadre commits to the funding for each deal that is offered on their platform and is dedicated to the investment for the entire life cycle. 
With an average of 25 years of experience for each of their committee members, investors can be sure they are working with a team of experts. In addition to an extremely rigorous vetting process, Cadre also pairs traditional real estate analysis with with data science programs that predict price forecasts.
Minimum Investment: $50,000
Investment Options: Cadre Direct Access Fund and Deal by Deal
Fees: Annual management fee (1.5%), administration fee (~0.25%), and a one time commitment fee based on check sizes
Returns: 18.2% historical rate of return
Keep Reading: