With so many brokerages and different investing platforms, it can be hard to know which is best for you. In this article, we will provide a complete MOOMOO review.
MOOMOO is advanced trading platform with a vast number of free features. Depending on your goals, MOOMOO may be the best platform for you. Let's dive in and take a look at offerings.
This article is sponsored by Moomoo.
Pricing

Research Tools

Beginner Friendly

Sign Up Incentive

Operating History
Summary
Moomoo seems to have very competitive offerings.
A common complaint among investors is that other free trading apps out there are lacking the research tools and data they are looking for. Moomoo offers a lot of tools for research, but it might overwhelm a complete beginner. Paper trading is a huge plus, as this allows you to take the platform for a test drive 100% risk free. You can learn the ins and outs without risking real money.
At the end of the day, it is completely free, so you can feel free to give it a shot and see if it's for you.
Pros
Commission free trading
Short selling and margin trading offered
Free stock worth up to $200 when you deposit $100+
Enhanced market data and research tools
Cons
Might be overwhelming for complete beginners
Limited track record
Moomoo Review: Platform Highlights
Advanced research and data far beyond what trading apps like Robinhood offer
Free extended hours trading allows you to trade from 4 am - 8 pm EST
Access to stocks, ETFs, options, and bonds without commissions
Advanced alert system to track your stocks without needing to be glued to your screen
Get up to 5 FREE stocks when you open and fund your Moomoo account
What Is Moomoo?


Based in Silicon Valley in California, Moomoo Inc. is a wholly-owned subsidiary of Futu Holdings Ltd.
Moomoo's parent company Futu is a recognized FinTech Unicorn and Asia's top-ranked online broker, providing one-stop online investing services. This is an online broker-dealer registered and regulated by the Financial Industry Regulatory Authority (FINRA) and the Securities Exchange Commission (SEC).
Futu Holdings Ltd is backed by world-class investors including Tencent, Sequoia Capital, and Matrix Partners.
Since its inception, Futu's overseas affiliates have used specially designed trading systems, developed in-house. Its designers emphasize these systems are time-tested internationally. They say their innovative trading system solves challenges for traders and drives industry innovation.
Experts designed Moomoo as a next-generation broker/dealer. It cuts out the costs of operating traditional branches and the excess brokerage firm overhead. Combining technology with on-the-go trading, Moomoo aims to offer an enhanced overall trading experience by combining the latest technology with the ability to trade via a mobile app.
Like other platforms, Moomoo offers trades commission free. But where Moomoo differs is in its vast array of research capabilities and charting tools. Let's dive into some of MOOMOO strengths and features.
Best Free Stock Promotions
Where Moomoo Shines
There are many positive points for this mobile trading platform that again, may be too sophisticated for beginners.
However, more advanced traders could find these capabilities very useful:
Capital Flows: Moomoo lets you see the trends in capital flowing in and out of specific companies you may be looking at.
Intuitive Graphs: These are financial reports that give investors a more detailed view of the company's financial situation.
Charts & Technical Indicators: The charts include candlestick, line, mountain line, bar, and other technical indicators.
Third-Party Ratings: This is integrated research ratings from diverse professional third-party researchers. This helps investors look at comparisons between various stocks.
Smart Reminders: These alerts generate automatic notifications for you on any price movement or changes in stocks you are watching.
Other Moomoo Strengths
Beyond the features listed above, here are some other areas where Moomoo stands out:
You can buy and trade corporate, municipal, and US Treasury bonds.
The app allows short selling in margin accounts.
Ladder option binary trades are offered.
You can set up custom watchlists to analyze price movements and spot trading opportunities.
Instant funding allows you to gain access to up to $1,000 to trade with before the deposit settles.
You can trade pink sheet listings and other penny stocks.
P&L charts show profits and losses for specific companies.
Moomoo Features
There are a number of attractive features on the Moomoo mobile trading platform that many investors will find useful.
Advanced Stock Charting
One qualm that many investors have with investing apps like Robinhood is the simplistic interface. Many platforms only provide information on basic price movements from day to day. This is often not enough for advanced traders to make informed decisions.
Moomoo offers a much more advanced interface for traders full of market factors, powerful trading tools, and technical indicators that can assist traders of all styles.
From candlestick charts, to line charts, to dozens of others, traders are able to visualize price movements in a way that makes sense to them. In addition to tracking price movements, traders can keep tabs on moving averages, Bollinger bands, and many other important indicators.
Market Monitor
Moomoo provides investors with a fully customizable way to stay on top of the investments and positions that matter to them. Instead of needing to be glued to your screen, you can set up highly-personalized alerts for important events.
Whether you are waiting for a stock price to drop below a certain level, waiting for specific company events, or just want to be the first to know about relevant news, the market monitor feature will be very useful.
You're also able to customize your alerts around velocity. For example, you could set an alert if the price on one of your investments increases by 2% or more within 5 minutes to be notified if there is a major development that you want to react to.
When paired with the native stock screener, this becomes a powerful tool for traders to make quick decisions.
Enhanced Market Data
Moomoo offers traders Level 2 market data for U.S. stocks at no charge.
Level 2 market data displays the real-time bids and asks for any U.S. stock. With this information, you can determine entry or exit points that assure the liquidity needed to complete the trade.
One of the great advantages of this enhanced data is real-time quotes. These are the actual price of a security at that moment in time.
Real-time quotes give active traders the price they will pay when having their order filled. Some platforms offer only delayed quotes.
Unlike real-time quotes, delayed quotes often lag behind the real trading market by about 15 to 20 minutes.
If you base your trade on a delayed quote, you may find you significantly overpaid for the shares you are adding to your portfolio. Many competing trading platforms charge for real-time market quotes. With Moomoo, there is no charge for this feature.
In addition to real-time information prices, you can also view ticker data and Nasdaq best bid and ask data.
Equipt with all of this data, active traders will have a significant leg up when trading on Moomoo.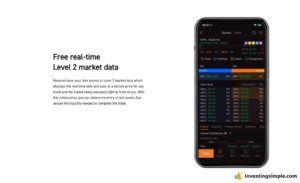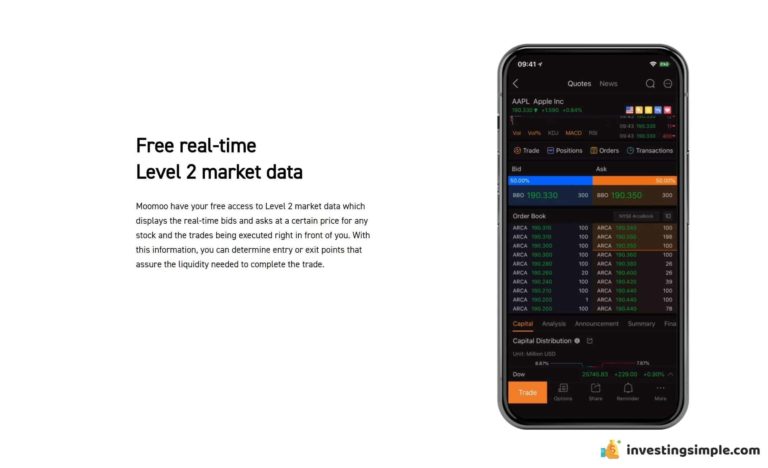 Paper Trading
Moomoo has a paper trading application that many of the competing online investing platforms do not offer.
The term "paper trading" comes from the stock exchange, where investors would write their picks down on paper and track the market movements.
Paper trading simulates actual money trading. This means you are just practicing buying and selling stocks and ETFs and building a diversified portfolio without worrying about losing money. This is a great way to get your feet wet without risking any actual money.
It's important to keep in mind that the psychological effects of trading real money differ from the effects of paper trading, so be prepared to make the shift into putting your hard-earned cash on the line.
Margin Trading
Moomoo lets users open margin accounts them borrow money against the value of the securities in their accounts.
Margin gives investors access to increased funds without having to sell off all the assets in their current portfolio.
When you use a margin account, you open the door for both major profits or huge losses. This is because it's possible to lose not only the borrowed money but also the value of the securities in your cash account.
Your broker can trigger a margin call if you start to show losses that are greater than the limit they set. When this happens, the brokerage platform can force the sale of securities or other assets in your account.
The firm can also sell your securities or other assets without contacting you. While you are in a margin call, laws do not require your broker to grant you a time extension.
Interest rates for margin vary based on the federal funds rate. Check the Moomoo site for the most current margin rates.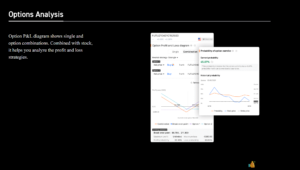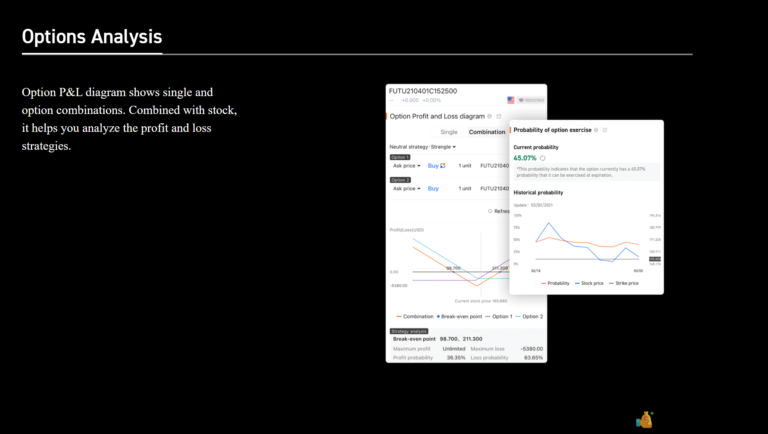 Within the Moomoo app, there is an online community where you can communicate with other investors. The community is extremely active with over 100K+ users and is a great way to find new perspectives about investment opportunities.
Within the community, investors can post, share, create polls, and anything else you would expect from an online community.
While you shouldn't take anyone's opinion about investments too seriously without doing your own research, it can be a good way to get a pulse on your investments.
News Updates
Moomoo has a very comprehensive, up-to-the-minute news section to keep you in the know about important current events that will affect the market. This also includes exclusive market insights that can put you ahead of the crowd.
Recent topics have included:
Stocks making the biggest moves in the pre-market
U.S. economy contracts slightly less than expected in quarter 2
David Attenborough leads call for the world to invest $500 billion a year to protect nature
The home cooking trend is "becoming a habit" says CEO of spice maker McCormick
News events like this can have a massive impact on your portfolio. Moomoo aims to keep you updated on the companies that matter most to you.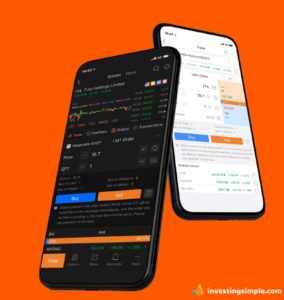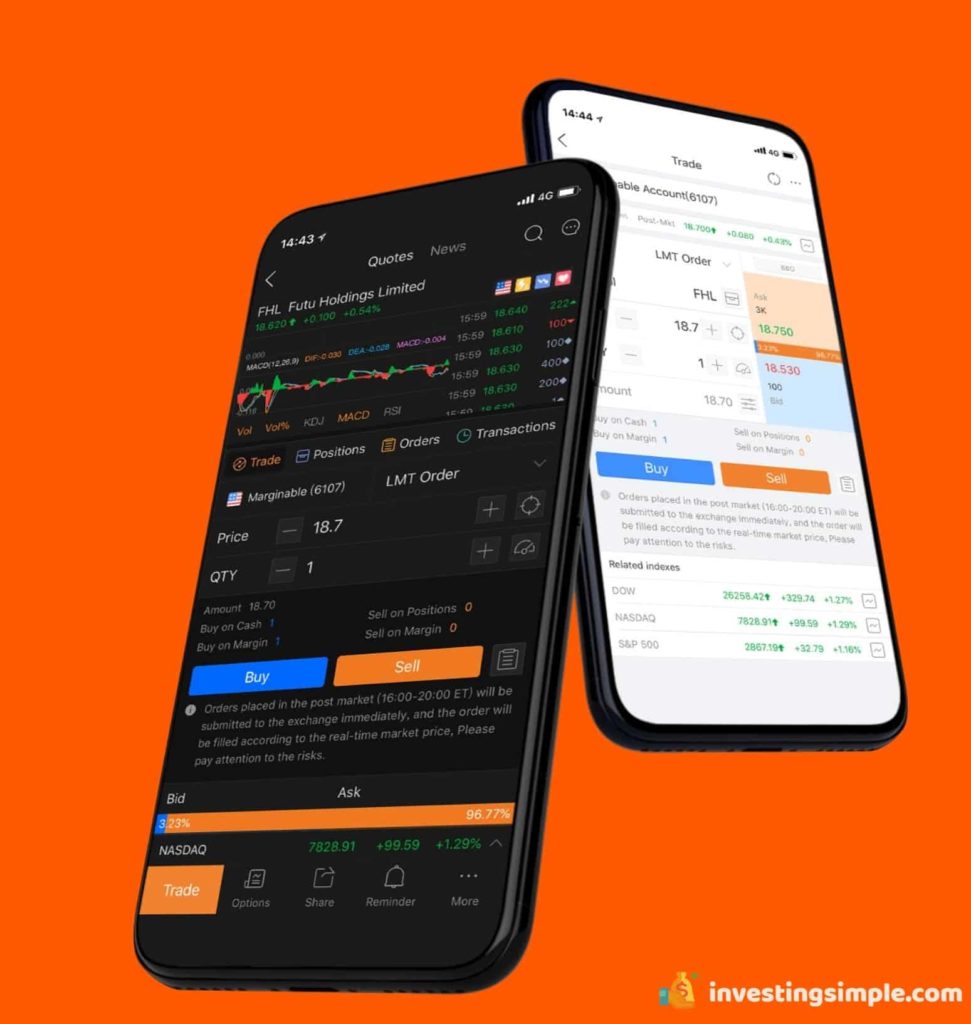 Is Moomoo Safe?
As a newer investing platform, it's reasonable to wonder whether Moomoo is legit, or whether it is a safe place to invest.
Moomoo is a member of the Securities Investor Protection Corporation (SIPC). This federally-mandated corporation protects your investments in the unlikely event that Moomoo closes when the firm is bankrupt or in financial trouble, and your assets are missing.
The SIPC insures the value of your investment portfolio, as well as any cash you have in reserve. This insurance covers up to $500,000 in your portfolio, of which up to $250,000 can be cash.
You are ultimately responsible for monitoring your total to be certain you do not exceed SIPC insurance limits. This could mean some of your funds are uninsured. If that is the case, you may want to move some of your cash to another broker that is covered by the Securities Investor Protection Corporation to maintain full coverage.
However, always remember there are limits on the safety and security of your accounts. Any losses you incur on the money you invested – such as a dip in the market value – are not covered by any type of insurance.
In addition, Moomoo is regulated by the Securities Exchange Commission and the Financial Industry Regulatory Authority (FINRA). These are the primary organizations that oversee brokers in the US. As a member of the Financial Industry Regulatory Authority, Moomoo is required to abide by regulations designed to keep the public safe.
Getting Started With Moomoo
The Moomoo app is extremely intuitive and allows investors to set up an account and begin investing in a matter of minutes. Through either the desktop or mobile app, you can submit an application to create an account on the trading platform.
In order to create a Moomoo account, you must be a U.S. Citizen, 18 years or older, and have a social security number.
To get started on Moomoo, follow these instructions:
Select "Open Account" from the main dashboard.
Enter your email and set up a secure password.
Fill in your personal information including name, date of birth, and social security number.
Select your country and fill in your mailing address.
Provide your employment information.
Select your income range and net worth range from the provided options.
Fill out the personal disclosure section.
Sign your name and submit the application.
Once your Moomoo account is approved, you can make a deposit and the first $1,000 will be accessible instantly. The rest of your deposit will need time to settle before it can be invested. Keep in mind there is no minimum deposit required to start trading on Moomoo.
Moomoo Pros
Promotional opportunity to get free stocks
Free real-time/level 2 data access for U.S. stocks
Pre- and post-market trading from 4:00 a.m. to 8:00 p.m. EST
Lets you trade Hong Kong stocks and other international securities
Paper trading for newcomers to practice risk-free
Allows margin borrowing and short selling
Enhanced market data and research tools
Easy to set up an account in minutes
No minimum deposit to create an account
Low-cost fee structure including no monthly maintenance fees
Moomoo Cons
Possible information overload for brand new investors
So many customizations available on the platform means more time figuring out how it all works
No retirement accounts available to save on taxes
No Better Business Bureau page for reviews
Moomoo Review: Final Thoughts
This brokerage seems to have very competitive offerings when compared to many of the other options out there.
A common complaint among investors is that other free trading apps out there are lacking the research tools and data they are looking for. Moomoo offers a lot of tools for research, but it might overwhelm a complete beginner.
The app is clearly tailored toward advanced traders who plan to take more of an active approach. The real-time data, advanced charting features, and intuitive graphs make the process of placing effective trades more streamlined.
Paper trading is also a huge plus, as this allows you to take the platform for a test drive 100% risk-free. You can learn the ins and outs without risking real money.
The free stock bonuses for signing up are also some of the best out there! All of these investing apps are fighting for users and as investors, we get to benefit from this competition in the form of lucrative signup incentives.
At the end of the day, it is completely free, so you can feel free to give it a shot and see if it's a good platform for you. If not, there are countless other investing apps for beginners for you to try out.