For the average beginner investor, there has never been a better time to get started with investing in the stock market.
Improvements in technology over the last 10 years have allowed new investing apps to emerge.
In this article, we are going to outline 8 of the top free investing platforms and apps.
Don't forget to grab your free stock worth up to $200 from Robinhood today!
Best Free Stock Promotions
1. Robinhood App
We all know about the Robinhood app.
Robinhood allows you to trade stocks, ETFs, cryptocurrencies and options commission free.
The Robinhood user interface is simple and provides a great user experience for a complete beginner.

Robinhood offers fractional shares. This means that you can buy shares of stocks and ETFs on the platform for as little as $1.
You can also automatically reinvest dividends. This feature is great for dividend investors looking to earn compound interest!
2. Webull App
Webull is an investing app designed for the active trader who is looking for a more dynamic, research oriented interface.
It has a variety of features that benefit traders such as technical indicators, research agency ratings, financial calendars and more.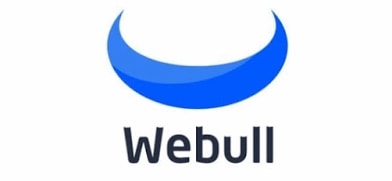 If you are a complete beginner, you might experience information overload from Webull.
If you are a somewhat experienced trader, Webull will give you all of the data you will likely need.
Virtual Trading Simulator
This feature lets you create a virtual portfolio with fake money ($1,000,000 to be exact!) to test out strategies before risking real money.
This is an ideal feature for someone just starting out, who may need to gain more investing knowledge and know how before investing real money.
3. M1 Finance App
M1 Finance works by creating a portfolio called a pie.
Within each pie, you choose the specific stocks and ETFs that make up your pie.
For example, you could have a pie that is 50% Facebook stock and 50% Netflix stock.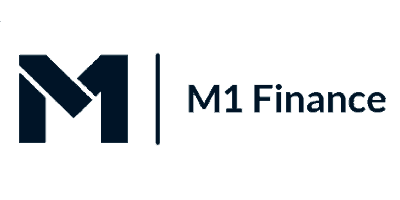 M1 Finance also offers expert pies created by securities professionals on their platform. These prebuilt pies are designed for specific investment goals.
You can invest for your retirement, follow specific industries and sectors, as well as follow your favorite hedge fund managers.
One of the problems investors have faced for years is having a well diversified portfolio without having tens of thousands of dollars to invest.
M1 Finance has created a solution by allowing you to invest with fractional shares for free!
By purchasing as little as 1/10,000th of a share M1 Finance allows you to remain fully invested.
4. Moomoo App
Moomoo is an advanced trading app that tailors primarily towards shorter-term traders.
The app provides a significant amount of research and data that traders will likely find very useful.


Within the app, traders have the ability to purchase stocks, ETFs, and options contracts.
Paper Trading 101
Paper trading is also offered on Moomoo for beginner investors or those that want to get a feel for the platform before their cash is on the line.
With paper trading, Moomoo will give you $1,000,000 in fake money to practice your trading strategies.
5. Acorns App
Acorns is an online robo-advisor that lets you stash away small change that will add up to big bucks over time.
In fact, it is probably money you will never miss in your day-to-day life.


You can enroll in this micro-investing tool in under five minutes. Just consider any monthly subscription costs first.
It's incredibly simple to use: Acorns will round up cents from your everyday purchases.
For example, if you spend $4.50, Acorns will funnel 50 cents into your diversified portfolio.
Just turn on automatic round ups to get started.
6.  SoFi Invest
SoFi is an-app based financial company with products ranging from IRAs, student loan refinancing, and of course, commission-free investing.
You can trade stocks and ETFs, buy cryptocurrencies or set up automated recurring investing. 

Stock Bits
SoFi calls fractional shares Stock Bits that let you buy only a sliver of a stock from your selected companies.
That means you can invest as much or as little as you want, starting at the tiny sum of just $1.
This strategy will help you diversify your portfolio because you can put small sums of money to work.
7. Public App
Public is a social investing app that makes it possible to own the companies you believe in, with any amount of money.
Its mission is to make investing inclusive, educational and even fun.


You can invest in stocks and funds, commission-free.
One thing that's unique is that you can also follow other investors, see their portfolios, and exchange ideas and experiences with investing.
8. Fidelity
With an impressive track record and history, Fidelity is a top option for many and has been since its launch in 1946.
In addition to commission-free trades and no account minimums for a retail brokerage account, you also gain access to retirement accounts and more.

With Fidelity, you have the option to trade stocks, mutual funds (over 10,000 to choose from), ETFs (some with zero percent expense ratios), options, bonds, CDs, and even precious metals.
Retirement Accounts
Fidelity is well-known for its retirement accounts and ease of signing up. Many employers offer a 401k to employees through Fidelity.
You can also open up a Traditional or Roth IRA.