Best Investing Apps For Beginners
For the average beginning investor, there has never been a better time to get started with investing in the stock market.
Improvements in technology and algorithmic trading over the last 10 years have allowed new types of investment apps and brokerages to emerge.
Many of these apps and brokerages are offered completely free to United States users.
In this article, we are going to outline 3 of the top free investment platforms and apps.
Here at Investing Simple, we have done hundreds of hours of research reviewing and testing different investing apps and platforms.
Sign Up Incentives:
Webull - Get 2 Free Stocks valued up to $2.50 to $250 and $12 to $1,400 when funding an account with $100.
M1 Finance - Free Pre-built portfolios built by professionals.
Robinhood - Get 1 Free Stock valued from $2.50 to $200 when opening an account.
Each of these apps has a different use case, and as a result our pick for #1 is based on the use case. For example, M1 is our number one pick for dividend investing. So, let's discuss these free investing apps in depth.
| Feature | Webull | M1 Finance | Robinhood |
| --- | --- | --- | --- |
| Minimum Balance | $0 | $100 ($500 Retirement) | $0 |
| Sign Up Incentive | 2 Free Stocks | None | 1 Free Stock |
| Account Types | Taxable, Retirement | Taxable, Retirement, SEP, Checking | Taxable, Checking |
| Assets | Stocks, ETFs, Options, Short Selling | Stocks, ETFs | Stocks, ETFs, Options, Cryptocurrency |
| Dividend Reinvestment | No | Yes | Yes |
| Fractional Shares | No | Yes | Yes |
| Trading Simulator | Yes | No | No |
| Prebuilt Portfolios | No | Yes | No |
| Stock Lending Income Program | Yes | No | No |
| Automated Rebalancing | No | Yes | No |
| Tax Minimization | No | Yes | No |
| Trading Window | Open | 1 Only, 2 For M1 Plus Users | Open |
| Best For | Intermediate Active Traders | Long Term/Dividend Investors | Beginner Investors |
1. M1 Finance App
M1 Finance is a new type of investing app that allows you to automate your investing 100% for free. They call themselves a hybrid between a robo-advisor and a brokerage.
You can invest in a variety of ETFs and stocks on the M1 platform. Once you build your portfolio and deposit funds, you can sit back and allow your portfolio to be automatically rebalanced by the M1 Finance platform. All you have to do is continue contributions. Your entire stock market portfolio can be put on autopilot!
M1 Finance works by creating a portfolio called a pie. Within each pie, you choose the specific stocks and ETFs that make up your pie.
For example, you could have a pie that is 50% Facebook stock and 50% Netflix stock.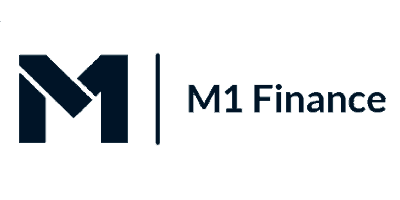 You can have an unlimited number of pies on the M1 Finance platform as well as the option to put 100 holdings within one pie. For example, you could have a growth pie and an income pie on M1 Finance!
M1 Finance also offers expert pies created by securities professionals on their platform. M1 is the only platform we have come across that offers this service on a completely free investing app. These prebuilt pies are designed for specific investment goals. You can invest for your retirement, follow specific industries and sectors, as well as follow your favorite hedge fund managers.
Here is our full review of M1 Finance.
Beyond that, here are the features we love offered by M1...
$100 minimum to open an account, or $500 for retirement accounts.
Fractional shares allow you to remain fully invested.
Free Roth IRA available.
Click here to invest with M1 Finance!
Investment Pies
Pie investing through M1 Finance allows you to maintain a diversified portfolio even if you have a smaller investing account.
One of the problems investors have faced for years is having a well diversified portfolio without having tens of thousands of dollars to invest. M1 Finance has created a solution by allowing you to invest with fractional shares for free!
By purchasing as little as 1/10,000th of a share M1 Finance allows you to remain fully invested.
Dynamic Rebalancing
This is one of M1's most useful features, giving you the ability to streamline your investments.
When you deposit funds, M1 Finance will buy whatever you are underweight (low) in.
When you withdraw funds, M1 Finance will sell off whatever you are overweight (high) in.
So, they are buying low and selling high on your behalf! Warren Buffett would approve.
Dynamic rebalancing allows you to withdraw and deposit funds knowing that you will always be fully invested and you won't need to actively buy or sell positions yourself.
Click here to invest with M1 Finance!
Built In Tax Efficiency
M1 Finance allows you to minimize your tax liability by using tax efficient strategies when selling investments. M1 Finance is the only free investing platform we have come across that offers a tax efficient selling strategy.
When you withdraw money from your M1 Finance account, your investments are sold in this order:
Losses that offset capital gains.
Securities or groups of securities that result in long term capital gains (lower tax rate).
Securities or groups of securities that result in short term capital gains (higher tax rate).
Here's our article on how taxes work with M1 Finance.
By using these tax minimization strategies, M1 Finance aims to keep more of your money invested. By doing so, they are saving you money in the long term and allowing for more compounding to build in your account over time.
Investing Schedules
Within the app, you have the ability to set up recurring deposits or withdrawals into and out of your account.
M1 Finance will automatically invest or sell funds in order to satisfy your cash needs.
When we said you can automate your entire portfolio with M1 Finance, we mean it!
The Verdict: M1 Finance
In most cases, M1 Finance is a great platform for passive investors. It is also popular among dividend investors who want to take advantage of portfolio level DRIP to earn compound interest.
Most of their features cater to a long term passive investor who is sensitive to fees and taxes. M1 Finance has many strengths such as their smart rebalancing, tax minimization strategies and fractional shares.
Another advantage is the ability to create your own portfolio of stocks and ETFs that fit your specific needs. If you are not comfortable with building your own portfolio, you can choose from M1's expert pies that are built by their own securities professionals.
M1 Finance would not be an ideal platform for active traders or people who make frequent trades in and out of the market. One of the main reasons is because there is just one trading window per day (unless you have M1 Plus).
If you are looking for a platform for active traders, keep on reading!
Click here to invest with M1 Finance!
2. Webull App
Webull is an investing app that has taken the brokerage industry by storm.
This is a commission free stock and ETF trading app that we call a "more robust version" of Robinhood.
This app is designed for the active trader who is looking for a more dynamic, research oriented interface. It has a variety of features that benefit traders such as technical indicators, research agency ratings, financial calendars and free margin trading as well as short selling.
With easy access to margin, research tools, and live data, Webull has built an ideal platform for active traders.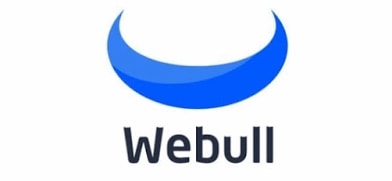 Webull is an app that is for the intermediate trader who already has some experience with the stock market. If you are a complete beginner, you might experience information overload. If you are a somewhat experienced trader, Webull will give you all of the data you will likely need.
Here is our full review of Webull.
Free Stock Promotion!
If you sign up via our link, you will get a free stock worth up to $1,000!
Click here to open an account and receive a FREE stock with Webull!
Technical Indicators
Webull has a variety of technical indicators available on the platform.
You can choose from dozens of technical indicators such as moving averages, relative strength indexes and more.
Another great feature is candlestick charts. You can easily switch between regular line charts and candlestick charts within the app!
Virtual Trading Simulator
Webull has a very useful feature called the virtual trading simulator.
This feature lets you create a virtual portfolio with fake money ($1,000,000 to be exact!) to test out strategies before risking real money.
This is an ideal feature for someone just starting out, who may need to gain more investing knowledge and know how before investing real money.
Smart Alerts
Webull lets you set a variety of alerts for different holdings.
They can send you alerts when a price level is hit, or a rate of change has hit a defined level. There are also alerts for volume levels or changes, this can be useful for traders get a sense of where the stock may be headed in the short term.
Financial Calendar
The financial calendar feature keeps you informed on all the latest and upcoming financial news.
Important events such as upcoming IPOs, dividend payouts and earnings releases are all provided to you in a calendar format on the Webull app.
Margin Trading
Webull allows margin trading on its platform to certain users. You must have a minimum account balance of $2,000 for margin trading approval.
After Hours Trading
Webull offers after hours and premarket trading for free. You can trade securities from 4 am to 8 pm on the Webull platform offering more flexibility in placing trades.
The Verdict: Webull
Webull is a relatively new and growing trading platform, with new users discovering its unique functionality everyday.
In most cases, Webull is an ideal platform for intermediate to advanced active traders looking to place trades 100% for free. With easy access to margin, research tools, and live data Webull has built a great platform for active traders.
That being said, for complete beginners it can be a bit overwhelming. If you are a beginner, keep reading!
If you sign up via our link, you will get a free stock worth up to $1,000! You don't need to fund the account to get the stock, you just have to open it.
Click here to open an account and receive a FREE stock with Webull!
3. Robinhood App
We all know about the Robinhood app.
It is easy to use and targets the beginner investor who is looking to save money by avoiding commission costs.
Robinhood allows you to trade stocks, ETFs, cryptocurrencies and options commission free. The Robinhood user interface is simple and digestible and provides a good user experience for a complete beginner.

What you will find after using Robinhood for a while is that the platform becomes very limiting. While it is easy for a beginner to use, you will probably outgrow it in a few months.
The lack of sophisticated charting and technical/fundamental metrics is a common complaint among Robinhood users. On the other hand, Robinhood is a beginner friendly platform.
They also offer new users a FREE STOCK just for signing up!
Click Here to Get Started With Robinhood + Get 1 Free Stock!
Commission Free Trading
Robinhood allows users to trade stocks, ETFs, options and cryptocurrencies completely free.
All investors benefit from saving money on fees. This is specifically useful for active traders who make frequent day to day trades.
Simple Interface
We all know how simple Robinhood is. Its application is easy to use and not overwhelming like other platforms can be.
This may be a benefit for certain investors who are just starting out and would like a simple and easy to use platform.
For investors looking to conduct more research and build trading strategies, you may find the Robinhood platform is fairly limited.
Robinhood Gold
Robinhood offers a subscription service called Robinhood Gold.
In the Robinhood Gold plan, you have the ability to trade pre and post market starting at 9 am and ending at 6 pm. Robinhood Gold lets you trade on margin once your account has a $2,000 minimum balance.
Robinhood Gold costs $10 to $15 per month for this service.
Fractional Shares/DRIP
Recently, Robinhood announced that they would be rolling out fractional shares. This means that you can buy shares of stocks and ETFs on the platform for as little as $1.
Included with this as well was the ability to automatically reinvest dividends. This feature is great for dividend investors!
The Verdict: Robinhood
Robinhood is the platform that most investors are familiar with.
Being one of the first, Robinhood grew in popularity faster than many of its competitors. That being said, we believe Robinhood may lack features that other free trading platforms offer.
Short selling, candlestick charts, trading simulator, retirement accounts and other research tools are additional features offered by Webull that Robinhood does not provide on their platform. Robinhood's greatest strength is its ease of use and accessibility compared to other similar trading platforms.
Robinhood also lacks many of the automation features offered by M1 Finance. However, it does a great job at being the most simple, straightforward investing app!
Click Here to Get Started With Robinhood!
Which App Is The Best?
Everyone has a different preference for the ideal features offered on their investing platform.
We believe the best platform completely depends on what type of investor you are. If you are an experienced active trader who likes to make frequent trades then Webull may be a better fit for your investment style.
For those of us who are passive long term investors, who don't make frequent trades, then I would check out the M1 Finance platform.
Robinhood may be the best platform for beginner investors or traders who are looking for a relatively easy to use platform.
Dividend investors would likely lean toward M1 Finance as this platform allows automated reinvestment of dividends. Each platform has its own unique features. In the end they are all free so you can try all three platforms to see which one you like best.
Click here to open an account and receive a FREE stock with Webull!