For the average beginner investor, there has never been a better time to get started with investing in the stock market.
That's because improvements in technology have made the barriers to investing lower than ever before. Gone are the days of paying hefty trading commissions.
In this article, we are going to outline 17 of the best investing apps for beginners in 2023.
Don't forget to grab your free stock worth up to $200 from Robinhood today!
Keep on reading, or watch our video below on the topic.
Best Free Stock Promotions
1. Robinhood

Robinhood is a simple-to-use investing app that is often good for beginners. It started the Commission Free Stock Trading revolution.
Additionally, it recently introduced individual retirement accounts (IRAs) with a unique perk – a 1% match on contributions, a feature not commonly found in non-employer-sponsored retirement accounts.
While it offers free cryptocurrency trading, this feature might not be as comprehensive as that of crypto exchanges (like Coinbase or Gemini).
Robinhood also enables users to participate in initial public offerings (IPOs), a privilege typically restricted to financial institutions.
Users can also take advantage of their Cash Management products for their savings and day to day spending.
2. Webull


Webull is a top-tier investing app that stands out for its sleek app, making it an attractive option for beginners.
Not only does it offer free stock and options trades, but it also skips the per-contract options fee.
Despite its user-friendly mobile focus, Webull doesn't compromise on advanced tools, boasting comprehensive charting and screening tools.
Webull offers access to 44 cryptocurrencies, which is a lot compared to other platforms.
Additionally, Webull offers an impressive 5% APY on uninvested cash, a rate that surpasses many other brokerages. This rate is subject to change, and you should check with Webull for the most current rate.
3. Interactive Brokers

Interactive Brokers, or IBKR, is a popular investing platform that caters to both experienced traders and beginners.
Introduced in 2019, IBKR Lite is a user-friendly option tailored for casual investors. This service allows users to make unlimited, commission-free trades of U.S.-listed stocks and exchange-traded funds.
Notably, Interactive Brokers provides access to a wide range of investment options, including options, futures, mutual funds, crypto, and fixed income, across various global markets.
With IBKR Lite, there are no mandatory account minimums or inactivity fees, making it an appealing choice for those looking to start investing hassle-free.
Additionally, the platform offers competitive interest rates on cash balances, the opportunity to earn extra income through their Stock Yield Enhancement Program, and access to low financing rates for borrowing against your account.
4. Fundrise


Fundrise is an online real estate company that helps regular people invest in private properties together.
It has something called eREITs, which are like bundles of different real estate investments that make money from renting or selling buildings. They also have eFunds, which use everyone's money to buy land, build houses, and then sell them.
Fundrise also has something new called an Innovation Fund, which is for investing in private tech companies instead of real estate.
5. M1 Finance

M1 Finance allows you to invest using "Slices" to create a whole "Pie" - which is made up of different assets like stocks, ETFs, and even cryptocurrencies.
This allows users to customize their own portfolio, or they can choose from pre-built Expert Pies.
One of its standout features is the automated Dynamic Rebalancing, which adjusts your investments to keep them in line with your targets.
M1 Finance is well-suited for investors who prefer a hands-off, long-term investment strategy.
However, its single trading window (for free users) could pose a challenge for those who prefer a more flexible trading schedule.
6. Moomoo

Moomoo is a beginner friendly app that helps you start investing. With Moomoo, you can trade stocks, options, ETFs, and ADRs for free.
It works on your phone, computer, or tablet, making it easy to keep track of your investments wherever you go. Moomoo has an easy-to-use platform and offers access to advanced research tools.
You can get real-time market data from the New York Stock Exchange, and even try out trading without using real money through their paper-trading feature.
7. Acorns


Acorns is an easy-to-use app that helps new investors get started in the world of investing.
It offers simple and affordable investment options that match different levels of risk. However, all tiers require a paid monthly subscription.
The app is designed with beginners in mind, providing educational content and a user-friendly interface. One of its standout features is the automatic savings tool, which gently encourages users to save more.
If you have a purchase that ends up being $1.50, for example, $0.50 would be set aside for saving or investing.
While Acorns might be convenient, it may not be the most cost-effective option, especially for those with lower starting balances. There are many investing apps out there that are free to use.
8.  SoFi Active Investing


SoFi Active Investing is a beginner-friendly investment platform that's part of SoFi's umbrella of different services.
It's designed especially for young investors and offers free trading of stocks, exchange-traded funds, and options.
SoFi Active Investing offers access to initial public offerings (IPOs) before they hit the public market.
Plus, users can benefit from educational sessions and one-on-one meetings with financial advisors to craft long-term financial plans.
9. Public


Public is an investing app suitable for those who want to learn more about investing while keeping it social.
Public does not engage in Payment For Order Flow, a somewhat controversial practice many brokerages follow.
With Public, you can also invest in small portions of high dollar value stocks, making it easier to start investing with little money.
The app is also easy to use, allowing you to set up an account quickly and navigate the platform effortlessly.
10. Fidelity

Fidelity is an excellent option for beginner investors since they have been around for such a long time.
They have over 3,300 mutual funds you can invest in without extra costs, including their special Fidelity Zero index funds that have no fees or minimum investment requirements.
Fidelity also provides top-notch research tools and an easy-to-use mobile platform.
Their strong customer service reputation and educational resources make it a great option for investors of all experience levels.
11. Wealthfront


Wealthfront is a great option for beginners who want to start investing wisely - following a proven investment strategy. It offers a wide range of features to help you grow your money.
With Wealthfront, you can build a diversified investment portfolio that matches your risk tolerance, thanks to their easy-to-use questionnaire.
They use exchange-traded funds in up to 12 different categories, making it simple for you to invest without needing a lot of experience. Wealthfront also helps you save on taxes and provides useful planning tools.
What's more, they introduced individual stock investing, allowing DIY investors to buy stocks, ETFs, and REITs, either individually or as part of curated collections.
This makes Wealthfront an all-in-one solution for both new and experienced investors.
12. Betterment

Betterment is a top choice for new investors looking for help with their investments.
This app stands out because it lets you choose between automated assistance or human advisors, based on your preference. You can also design your investment plan according to your specific needs, whether you want to focus on socially responsible funds or even venture into cryptocurrencies.
With Betterment, you get access to various tools like portfolio management and rebalancing, along with special features such as tax-loss harvesting.
The platform allows you to set multiple financial goals, each with a tailored investment strategy that considers your risk tolerance and time horizon.
With its user-friendly interface and affordable pricing, Betterment is a compelling option for those entering the world of investment.
13. Charles Schwab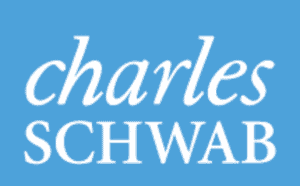 Charles Schwab is a top-notch investing platform that could work well for all types of investors.
Newcomers to investing will appreciate the fact that they don't need a lot of money to get started, as there is no account minimum.
Also, there are no fees for buying and selling stocks or exchange-traded funds, which is great for those who want to actively trade.
One of the standout features of Charles Schwab is its extensive research tools, including their own equity ratings and insights from top research firms in the industry. They also offer a wide variety of funds with low expense ratios, and some of these funds don't charge any fees for transactions.
With its user-friendly interface, helpful educational resources, and reliable customer support, it's no surprise that Charles Schwab consistently ranks highly among brokerages.
14. E*TRADE

E*TRADE is a well-known online broker that offers $0 commissions, making it a popular choice for many traders. It is particularly appealing to both new and experienced investors due to its comprehensive educational resources.
E*TRADE provides a user-friendly web platform and a mobile app, delivering real-time market updates, stock screeners, and various account management tools.
Additionally, the Power E*TRADE platform caters to more active traders, offering advanced features such as technical studies, customizable options chain views, and trading ladders for complex strategies.
With a diverse range of investment options including stocks, bonds, ETFs, mutual funds, futures, and advanced options strategies, E*TRADE allows investors to build a diversified portfolio.
Its educational resources are top-notch, offering webinars on various investment strategies, online courses covering multiple topics, and guidance on investing in companies that align with personal values.
15. Stash

Stash is an easy-to-use investing app which could be a good fit for beginners.
You don't need a big pile of cash to get started, and you can even begin with as little as $5 for managed Smart Portfolios.
It costs either $3 or $9 a month, depending on the services you choose.
Stash offers a balance between do-it-yourself investing and automated portfolio management, so you can decide how much control you want. One cool feature is the option to invest spare change through their round-up tool.
Plus, with the Stock-Back® Card, you can earn stocks when you shop.
16. Stockpile

Stockpile is an easy-to-use app for investing in the stock market, designed especially for beginners and younger investors. It's straightforward and simple, meaning you can buy and sell stocks and exchange-traded funds (ETFs) quickly.
A unique feature is the option to give the gift of stocks through gift cards, making it a popular choice for birthdays, holidays, and graduations.
Although Stockpile charges $0 for trades, it offers a limited selection and lacks many research tools.
However, it's a good option for those new to investing or looking to introduce younger generations to the stock market.
17. Ally Invest

Ally Invest is a top pick for new investors looking to dive into the world of investing.
It stands out for its $0 account minimum and $0 trading fees on eligible securities. What's more, its low $0.50 fee for options contracts is a tempting offer for those interested in options trading.
Additionally, investors can swiftly move their funds between Ally savings and brokerage accounts, taking advantage of higher interest rates.
Opening an Ally savings account separately is necessary to access this feature.