Best Passive Income Ideas
Welcome to the new frontier of making money, where there are countless ways to earn it. Some of these money making methods are passive, where you do not have to trade your time for money! Here at Investing Simple, we love passive income.
But there is a catch: You need to put in time setting it all up. Lots of time.
The investment, however, is well worth it.
In other words, you work a lot today, and you don't work nearly as hard tomorrow!
It takes time and patience to start seeing money coming in with passive income. That's why most people just get jobs. My favorite definition of passive income is that it is income paid on your past efforts. Put in the work today and reap the benefits tomorrow!
Here are our favorite passive income ideas for 2019. 
1. Real Estate
Real estate is one of the best ways to make passive income. At first, this is going to anything but passive! You will be managing the property, collecting rent and making repairs. Down the road, you will be able to hire a property manager and this can become passive.
If you want to learn more about investing in real estate, check out Graham Stephan on YouTube. He became a millionaire in his 20's simply by saving his money and investing in real estate.
Here is a great video on investing in real estate by Graham Stephan.
If you don't have the money for investing in real estate on your own, another option is to invest in real estate through Fundrise!
With Fundrise, you are pooling your money with other people and investing in real estate projects. Fundrise is a relatively new investment, but so far they have seen 8 to 11% returns. This type of real estate investment is 100% passive! You put your money to work and you sit back and earn your returns.
Click here to invest with Fundrise!
Another way to make passive income with real estate is by offering short term rentals. If you live in a tourist area, this is a great option. Rather than renting your spare living space out for extended periods of time, you can often make more money doing short term rentals on sites like AirBnb.
While AirBnb is great, you are actually better off building your own site for rentals. This will cut out the middleman and keep more money in your pockets since you will be avoiding the AirBnb fees! At first, this will be active income but down the road you could hire a property manager for a fee.
2. Stock Market
Here at Investing Simple, our favorite way to make passive income is to invest in the stock market. This type of investing can be 100% passive!
It may seem dicey or risky, but if you put in the time to learn about the ins-and-outs of playing the stock market, you can take small steps to start based on a long-term plan.
There are tons of sites for tutorials aimed at newcomers to the stock market, teaching you the lingo, how to assess your risk tolerance, and even giving stock tips.
Are you interested in getting a completely free stock? Webull is offering Investing Simple readers who open an account and fund it with $100 a completely free stock. The value of this stock is up to $300. It is based on a lottery system.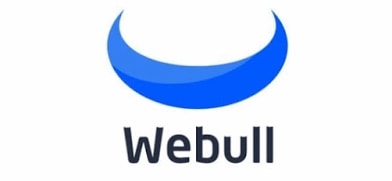 Webull is a great trading platform for beginners. They even offer a trading simulator that lets you practice trading without using real money. The only catch is you have to use our link in order to get the free stock. If you simply download Webull from the app store, you will not get the free stock.
3. Dropshipping
One of the most popular ways to make money online these days is by dropshipping. Essentially, you are selling products that you are never putting your hands on. You build out a website, run ads to get traffic to the site and then fulfill the order.
For example, many people are creating a Shopify store where they can sell products from AliExpress. Keep in mind that it will take weeks if not months for products to ship from China, so you want to be transparent about this on your site!
A better way to dropship is to ship the products to the United States first and pay for fulfillment services. This will significantly reduce the shipping time.
4. Selling A Course Online
Ready to demonstrate how to write the perfect resume? Knit a sweater? Read tarot cards? Buy a car? Balance a checkbook?
If you're an expert (or willing to do the footwork and become an expert) on any topic, you can create an online course to teach others your skills.
Setting up the curriculum requires a time commitment, as does marketing your course, but once it's up and running, you'll earn passive income based on the number of students.
Ryan Scribner offers a free course all about building a successful online course or membership site. You can enroll here!
This is one of the best ways to make passive income. Once the course is completed, you just collect the payments! Hosting sites like Teachable will handle the rest.
TIP: Ask people who've completed the course to write a testimonial praising it, and publish their words.
5. Creating YouTube Videos
One of the coolest ways to make passive income is to start a YouTube channel. Once your channel becomes established, you can run ads on your videos and collect a check every single month!
You will need to continue to post new content in order to keep the views coming in, but if you enjoy doing this it can be a great way to earn passive income. Take Financial Education for example. He uploads a daily stock market commentary video and typically gets 10,000 to 20,000 views per video.
In a recent video, he shares just how much money he is making on YouTube!
You are reading that right. Jeremy is making over $16,000 a month with his YouTube channel! There are countless YouTube channels out there pulling in over $100,000 a month just in ad revenue.
6. Affiliate Marketing
The idea here is you market someone else's product for them and earn a commission on each sale you're able to provide for the original seller. This works best when you have a large audience of some sort on social media. This could be a blog, a YouTube channel or even an Instagram account.
One of the best ways to do this is with Amazon Affiliate Links. In this video, Ryan Scribner will teach you how to make passive income with these links.
Link a product to your blog, YouTube, Instagram, Facebook, etc.
Every time someone clicks on the product and buys it, you get paid a royalty.
There are countless affiliate opportunities out there. The key here is to become the authority in your niche and then reach out to the biggest companies serving these customers. Many of these companies will pay you for referrals!