If you think artificial intelligence is here to be cute and friendly with us, you're in for a rude awakening.
But if you become someone who supercharges their skills using AI, you'll have endless earnings potential.
So let's get into the first hustle now.
And be sure to check out my YouTube video below on this topic to watch instead!
About the Author
Ryan Scribner is the author of From Side Hustle To Main Hustle To Millionaire - a practical guidebook on launching your own side hustle. He is recognized as a Top 100 Money Expert by GoBankingRates.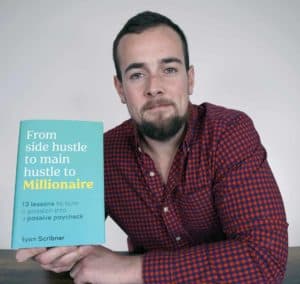 Ryan runs a successful YouTube channel focused on money and investing, which he started in 2016. He also owns a portfolio of digital business, all earning passive recurring revenues.
Now, Ryan teaches others how to create additional income streams.
4. ChatGPT Excel Master
So this first side hustle idea is gonna require zero prior skills and zero dollars, meaning anyone with an internet connection can do it.
Start out by visiting openai.com and then click on Try ChatGPT. You'll need to create an account, but you can use your existing Gmail account.
Next, you're gonna use Google Sheets if you don't have Microsoft Excel.
What you're gonna be doing is asking ChatGPT for the formulas, meaning you are suddenly an Excel Expert - so long as you ask the right questions.
Let's start with a basic example first. Here are 12 temperatures recorded over 12 months, and let's say you're looking for the average.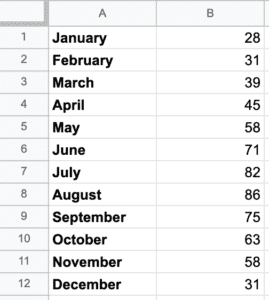 Simply go over to ChatGPT and type write an excel formula that calculates the average in cells B1 to B12 and click enter.
And then copy paste that into Google Sheets and let's see if it works.

And just like that, we have our answer.
55.6 degrees!
But how do you make money with this?
Your goal is to specialize in a niche form of an Excel service that you can offer on sites like Fiverr. You could do something like this freelancer has and create a "catch all" gig for Beginner Excel work.
You could then simply use ChatGPT to figure out how to do whatever they are looking for.
3. AI Video Background Removal
According to Forbes, there are 50 Million people around the world who consider themselves to be an influencer. And this is your total addressable market for offering this service.
You're gonna be using a free AI video editor called CapCut.
You can edit vertical and horizontal videos for free, completely in your browser without even creating an account.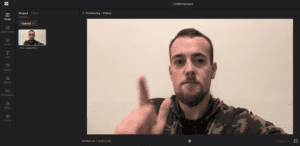 Most editing software requires you to be in front of a green screen to remove the background, but CapCut has an AI tool that can do this with any background.
Start off by going to CapCut.com and clicking on Edit Online and then Blank Canvas and Create.
Next, upload the clip you are looking to remove the background from.
All you have to do is click on Cutout and enable the AI feature.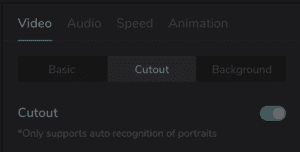 At this point, the Cutout is being applied. And now you have a black background, so it's time to bring your background video in.
Upload that video file to CapCut and drag it onto the timeline below the other clip. If it puts it in the wrong spot, simply drag your first clip up.
Next, shorten your B Roll clip to be equal in length to the first clip.
That's all you do, and then you simply export.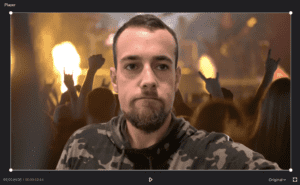 So how much can you charge?
I found a guy on Fiverr charging $10 to $80 per gig to simply remove the background.
And he had 2 orders in the queue with 97 great reviews.
2. AI Website Building Service
On average, it takes about 25 to 100 hours to create a website, or about 8 hours if you use a site builder like Wix.
But what if you only had 30 seconds?
Well this AI tool can literally build you a website in that amount of time. Let me show you how.
So you're gonna want to visit durable.co and then click on generate your website.
Next, click on the purple get started button.
At this point, it asks you for a business type. So we're gonna pretend this is a website for a landscape design company. Click on the purple next button.
And now simply type in the name of your business, which in this case is L2 Yardscaping Designs.
Click on Next, and then watch the magic happen.
Just like that, your website is done. Click on the purple button to see it.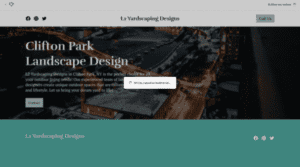 On the low end, a business website design costs $100 to $500.
But I've personally seen as high as $5,000 for a simple personal brand website.
So that means you could make $100 an hour on the low end, but easily $500+ an hour.
1. 100% AI YouTube Videos
This next side hustle involves a stack of two AI tools; Murf AI and ChatGPT.
You're gonna want to navigate back to ChatGPT and open a new chat. Next, we're gonna ask the AI for a video script about a topic.
I'm gonna follow the listicle format and ask ChatGPT for the top 10 farmland owners in the United States. But I'm gonna ask for a video script about this topic.
And just like that, we have our script. But now, we need our actor, which will of course be AI. So next we need to go to murf.ai and go to Studio.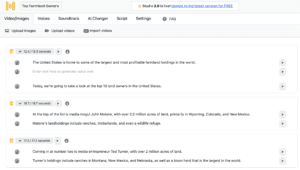 Now, we need our script. So start by copying the first paragraph and then pasting it in.
And then simply continue this for the rest of the script. At this point, I recommend listening to your narration to check for any errors.
It's time to bring in our media. We're gonna be using a mix of videos from Pexels and some creative commons images from Google.
Simply source the royalty free videos and images you like and upload those to Murf.
At this point, you simply line up each clip with the length of the narration.

The final ingredient is a background music track, and I recommend using the YouTube Audio Library.
That's it! You now have a fully AI-generated YouTube video.
Final Thoughts
For the 1% who are ready to take their side hustle journey a bit more seriously, I wrote a book about side hustles that just came out a few weeks ago.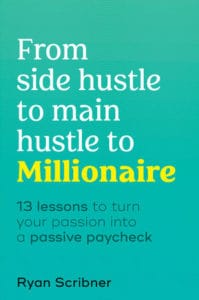 It covers all phases of the side hustle journey, and you get access to a members only discord where you can ask me questions along the way.
And you can grab a copy in person at most Barnes and Noble stores across the United states, or it's right on Amazon.
So grab a copy today and let's get started on your side hustle journey together!