"Making your money work smarter for you."
That's the purported goal of today's robo-advisors, but understanding how that benefits you is crucial.
When people think about their financial life, they often focus on the investing aspect. This makes sense because let's be honest, it is fun to focus on how much your money is growing. However, there is another important aspect of your financial well-being that is often overlooked. Your savings!
In your day-to-day living, there are many instances when it does not make sense to invest your money in stocks, bonds, or real estate. For example, it is not wise to keep your emergency fund in an account that fluctuates highly with the market or that is not liquid. In the case of an emergency, these funds are not readily available or could have gone down massively in value.
Other examples include if you are saving up for a home, marriage, or your first child, you need that cash to be available and you need to be certain how much is there. A general rule of thumb to follow is not to invest money that is needed in the short term, say 5 years or so.
The question then becomes, what do you do with this idle cash? One of the most popular options today is FDIC-insured high-yield online savings accounts.
In this review, we will be comparing this new offering from Betterment and their Betterment Cash Reserve to Ally, a popular online savings account. Online banking is passive income at its best; once you make the initial deposit, you will be earning interest while you sleep, eat, and go about your daily routine.
Thankfully, with the advance of technology, long gone are the days when banking transactions required a trip to the actual bank. Online banks let people access their accounts anywhere there's the internet.
Let's take a look at two online banking entities and see what's offered and how they compare.
Ally Bank vs Betterment Cash Reserve: The Basics
Online banking has been only improved since Ally Bank opened its virtual doors. Ally offers higher than average interest rates on its savings accounts while also allowing its users to invest for the future. With Ally invest, there are no monthly fees or minimum balances so use it as little or as much as you want. Users can also utilize one of the roughly 45,000 ATMs to withdraw cash without fees as long as they stay under the monthly limit of 6 withdrawals per statement cycle.
Betterment has a large offering for its customers that focuses on investing for the future in an automated manner. However, with Betterment Cash Reserve, users can save their cash and receive a higher interest rate than the average savings account. Unlike Ally, Betterment has unlimited transfers with no penalties. In addition to savings, check out Betterment's robo-advising arm for tried and proven financial advice.
Summary: Ally Bank vs Betterment Cash Reserve
Check the Ally Bank rate here (rates change often)
Check the Betterment Cash Reserve rate here (rates change often)
Betterment offers unlimited transactions while Ally limits you to 6
If you exceed this limit, Ally charges you $10 per transaction
With Betterment, you have up to $1,000,000* in FDIC insurance while Ally offers $250,000
Betterment offers a lower APY but has more FDIC insurance and unlimited transactions
The minimum to open a Betterment Cash Reserve Savings Account is just $10
Betterment and Ally each have investing platforms to expand your wealth
Ally boasts its APY of 10x the national average while Betterment is hovering around 8x the national average
Betterment offers financial advice and a robo advisor arm to complement your savings and investing strategies
What Is Ally Bank?


Ally had its beginnings almost a century ago when it focused on auto financing. Fast forward to today, when their products include online banking, credit and lending, and wealth management.
With the goal of "changing the online banking landscape," Ally still supplies people with auto financing (they are one of the largest auto loan companies in the country) and home loans. They launched online banking to make the process faster and less complicated.
How successful is the company? As of June 30, 2019, they had an impressive $180.4 billion in assets from consumer, commercial and corporate customers.
Ally Bank has a full lineup of products including savings, money market, and checking accounts, as well as Certificates of Deposit (CDs) and Individual Retirement Accounts (IRAs). For many people, a CD is a great option for savings. CDs can grow guaranteed interest so there is no stress about how much money you'll have at the end of your term. However, most CDs lock you in for a set duration of time. If you withdraw your money early, you often pay an interest penalty of some kind.
High-yield online savings accounts often give you the best of both worlds. That is, they offer easy access to your money as well as a decent return in terms of interest.
Ally Invest
This online bank also has securities brokerage and investment advisory services. The wealth management and brokerage platforms have both self-directed and managed investment offerings for people with any amount of money to invest.
Luckily, users of Ally Invest won't have to track their account constantly, worrying about fees piling up. With Ally Invest, there are no monthly fees or minimum balances required. In addition, users can buy and sell ETFs and stocks without the worry of commissions. Ally also has mutual funds and options which come with relatively low fees.
Customer service is available around the clock, just in case you need to check your account in the middle of the night.
Ally Invest also offers some other unique features, like bonds and forex trading for those who are interested. They have grown to offer a diversified collection of products and services related to your overall financial life.
Ally Bank
This platform gives users access to nearly 45,000 ATMs, all of them free of charge. They are FDIC insured up to $250,000 per depositor.
These are all positives, but there are several key points about Ally to consider that might make you pause before opening an account. Ally limits customers to six withdrawals and transfers per statement cycle (this limit is set by federal law for electronic and telephone transactions from all U.S. savings and money market accounts).
If you go over six transactions in a given month, Ally will charge you $10 for each overage. This is only exacerbated by knowing that if this becomes a habit, Ally can remove you from their system and close your account.
While these fees are inconvenient, make sure to consider the positives. Ally often touts that their Annual Percentage Yield is 10x the national average. Check that rate here.
What Is Betterment Cash Reserve?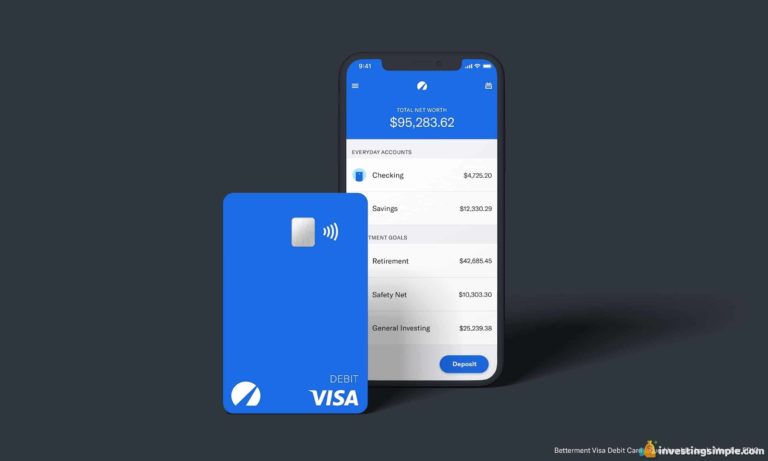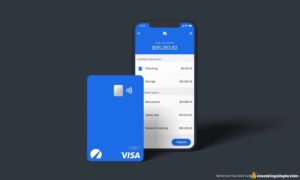 Betterment is an online financial advising platform that has recently launched an online bank account entitled the Betterment Cash Reserve. And it is a breath of fresh air in the myriad of online banking platforms.
First and foremost is the impressive APY (check the rate here). While lower than Ally at the time of this article, this is still 8x the national average.
This checking account will have ATM fees reimbursed worldwide, no overdraft fees or other banking fees, and comes with up to $1,000,000 of FDIC insurance! What a great find! If you were thinking that it couldn't get any better, you're in luck. Betterment Cash Reserve Savings has no fees on your account balance and no minimum balance. However, the minimum initial deposit is $10.
When compared to Ally, Betterment stands out as having unlimited transactions without the limiting 6 per month.
Betterment has also released checking accounts with cashback options or those who are looking to get money back whenever they spend. These accounts come with no ATM fees and FDIC coverage for up to $250,000 per account.
Read our betterment Cash Reserve review here.
Betterment Digital (Investing)
To add icing on the cake, Betterment's online financial advice option is available to customers for 0.25% per year with no minimum balance. This is their digital option because all communications are made online through email or your mobile app.
Up that fee to 0.40% per year and you'll gain the added advantage of telephone access to a team of financial experts for more in-depth consultations. For this premium plan, you will need a minimum balance of $100,000.
The Betterment robo-advisor is their original claim to fame. Similar to how Ally bank got started with auto loans, these companies often dominate one product and then expand elsewhere. Betterment has disrupted the traditional financial advisor industry in a major way.
There are two primary ways to move money to Betterment:
By transferring investments from an account at a different firm.
By linking a bank account to make cash deposits.
Betterment also offers traditional and Roth IRAs. 
If you roll over 401(k) or IRA assets to Betterment, your previous provider will typically sell the investments without tax fees, then transfer the cash value to Betterment.
Why Do Interest Rates Fluctuate?
The rates for Betterment Cash Reserve, Ally Bank, and all other financial institutions change all the time. That is why it is important to continue to check their websites for updated rates.
The reason for this constant rate change is because of the federal funds rate. This is the rate at which the banks can loan money to each other. These banks essentially serve as the middleman. This rate often changes incrementally each day, say 0.01 to 0.03%. However, it is also common for the federal reserve to increase or drop rates by 0.25% increments.
If the federal funds rate goes up, your rate goes up shortly after. If the federal funds rate goes down, your rate goes down as a result.
You can check the federal funds rate here. 
Betterment vs Ally: Closing Thoughts
Both Ally Bank and Betterment Cash Reserve are offering online bank accounts that blow the traditional savings account out of the water.
However, when you are looking to maximize your interest income, every percentage point counts.
APY
Ally tends to pay a better APY than Betterment.
The rates change often, so you can look on their sites to see what that updated rate is.
Check the Betterment rate here.
FDIC Insurance Limit
Beyond that, Betterment is offering up to $1,000,000* in FDIC insurance while Ally offers the standard $250,000.
Monthly Transfer Limit
The third key difference is the transfer limit.
Ally limits you to 6 per transaction cycle. After that, they charge you $10 per transfer.
Betterment allows unlimited transfers with zero fees.
To declare one of these platforms the clear winner, you need to decide what is most important to you. If you prefer the higher protection over the APY, then Betterment is your winner. If you prefer the higher APY and aren't discouraged by the limited number of transactions, then Ally will suit you best.
Online banking platforms are extremely competitive, so take a look at all your options and read the fine print. There's something out there for everyone, and one thing's for certain: you will never have to stand in long lines at the bank ever again.
Best Bank Account Offers
*$1,000,000 in FDIC insurance is a goal and not a guarantee. Betterment uses 4 member banks to hold cash deposits. Each bank covers $250,000 in FDIC insurance, but it is not guaranteed your account will be spread across these 4 banks proportionately.