Ally Bank vs Betterment Cash Reserve
Making your money work smarter for you. That's the purported goal of today's robo-advisors (one of them is brand new), but understanding how that benefits you is crucial. Now, the Betterment robo-advisor is offering users an online saving account known as Betterment Cash Reserve. In this review, we will be comparing this new offering from Betterment to Ally, a popular online savings account.
Gone are the days when banking transactions required a trip to a brick-and-mortar building, standing in line or waiting to use the drive-through. Online banks let people access their accounts anywhere there's the internet.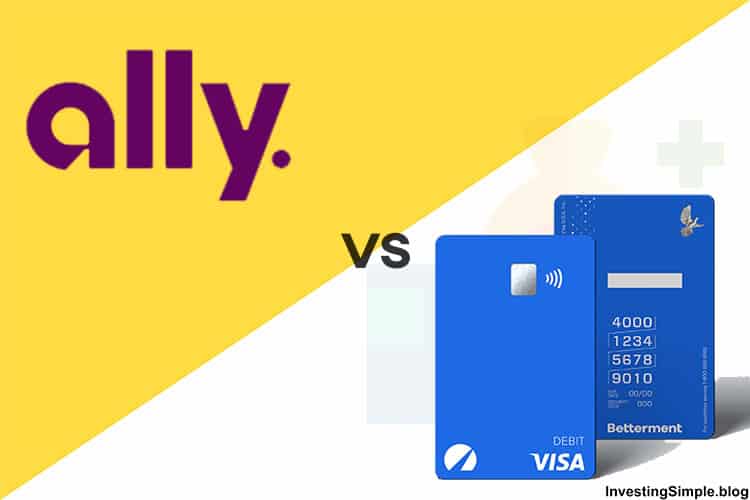 Online banking is passive income at its best: once you make the initial deposit, you will be earning interest while you sleep, eat, and go about your daily routine.
You don't need to expend any effort into watching your investment grow. Better yet, these online banks pay significantly higher interest than traditional banks. That is why it is so crucial to get the highest rate possible.
Let's take a look at two online banking entities and see what's offered and how they compare.
Check the Ally Bank rate here (rates change often)
Check the Betterment Cash Reserve rate here (rates change often)
Betterment offers unlimited transactions while Ally limits you to 6
If you exceed this limit, Ally charges you $10 per transaction
With Betterment, you have up to $1,000,000 in FDIC insurance
This limit is just $250,000 with Ally bank
Betterment offers a better APY, more FDIC insurance with unlimited transactions
The minimum to open a Betterment Cash Reserve Savings Account is just $10
What Is Ally Bank?


Ally had its early beginnings almost a century ago when they focused on auto financing. Fast forward to today, when their products include online banking, credit and lending, and wealth management. With a goal of "changing the online banking landscape," Ally still supplies people with auto financing (they are one of the largest auto loan companies in the country) and home loans. They launched online banking to make the process faster and less complicated.
How successful is the company? As of June 30, 2019, they had an impressive $180.4 billion in assets from consumer, commercial and corporate customers.
Ally Bank has a menu of products including savings, money market and checking accounts, as well as Certificates of Deposit (CDs) and Individual Retirement Accounts (IRAs).
Ally Invest
This online bank also has securities brokerage and investment advisory services. The wealth management and brokerage platforms have both self-directed and managed investment offerings for people with any amount of money to invest.
Looking to make a cash deposit? Unfortunately, that's not allowed on the Ally platform, which accepts only online transfers and direct deposits.
But you won't have to track your account down to the penny or worry about fees piling up. There are no monthly fees or minimum balances required.
Customer service is available around the clock, just in case you have the need to check your account in the middle of the night.
Ally Bank
Ally gives people access to nearly 45,000 ATMs, all of them free of charge. They are FDIC insured up to $250,000 per depositor.
These are all positives, but there are several key points about Ally to consider that might make you pause before opening an account.
Ally limits customers to six withdrawals and transfers per statement cycle (this limit is set by federal law for electronic and telephone transactions from all U.S. savings and money market accounts).
If you go over six, Ally will charge you $10 for each overage, and what's worse, if you habitually exceed that number, Ally will boot you out when they close out your account.
Then there's the Annual Percentage Yield to consider. Check that rate here.
While once considered outstanding, there's a new player in town called Betterment.
What Is Betterment Cash Reserve?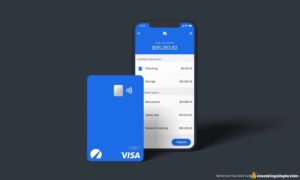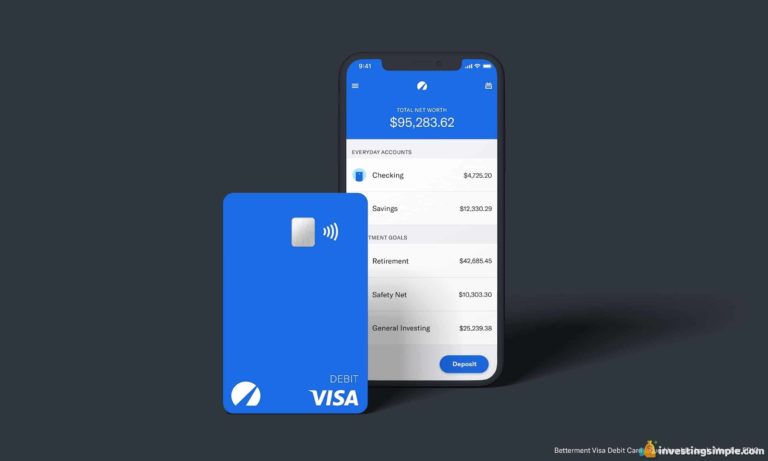 Betterment is an online financial advising platform that just launched an online bank account dubbed Betterment Cash Reserve.
It's something we can all get excited about in a sea of online banking platforms.
First and most astonishing is the APY (check the rate here).
Betterment helps people plan their financial goals and make smart investment choices in the short and longer-term.
Betterment Cash Reserve Savings has no fees on your account balance and no minimum balance. However, the minimum deposit is $10.
When you make deposits, all of that money will be invested automatically by Betterment to start earning you dividends without extra cash held in reserve, just sitting there gathering dust.
When compared to Ally, Betterment has no transaction limit, and the FDIC insures savings accounts for $1 million.
Read our betterment Cash Reserve review here.
Betterment Digital (Investing)
Then there's Betterment's online financial advice option available to customers for 0.25 percent per year with no minimum balance. This is their digital option because all communications are made online through email or your mobile app.
Up to that fee to 0.40 percent per year and you'll gain the added advantage of telephone access to a team of financial experts for more in-depth consultations. For this premium plan, you will need a minimum balance of $100,000.
There are two primary ways to move money to Betterment:
By transferring investments from an account at a different firm, and
By linking a bank account to make cash deposits.
Betterment also offers traditional and Roth IRAs. If you roll over 401(k) or IRA assets to Betterment, your previous provider will typically sell the investments without tax fees, then transfer the cash value to Betterment.
The Verdict: Betterment vs. Ally
Both Ally Bank and Betterment Cash Reserve are offering online bank accounts that blow the traditional savings account out of the water. However, when you are looking to maximize your interest income, every percentage point counts.
Betterment tends to pay a better APY than Ally bank. The rates change often, so you can look on their sites to see what that updated rate is. Beyond that, Betterment is offering up to $1,000,000 in FDIC insurance while Ally offers the standard $250,000.
The third key difference is the transfer limit. Ally limits you to 6 per transaction cycle. After that, they charge you $10 per transfer. Betterment allows unlimited transfers with zero fees. Based on the hard numbers, Betterment is a superior option for savvy savers.
Online banking platforms are extremely competitive, so take a look at all your options and read the fine print. There's something out there for everyone, and one thing's for certain: you will never have to stand in long lines at the bank ever again.