Choosing the best stock broker Canada has to offer is a challenge as there are quite a few great options today.
However, if you are one of the 60% of Canadians who do some investing, making the right choice will be essential for you. The right broker will help maximize your returns as well as help if you are only a beginner.
We at Investing Simple, have covered a lot of material that US investors might need.
However, one shouldn't forget that it's not only Americans who can invest in US stocks. Therefore, people from other countries also need help learning how to get the best returns on their US investments.
This article will introduce some discount brokers and compare the best in Canada. Every broker mentioned here has both a good reputation and various benefits. But you should remember that companies like this are designed to suit different types of investment strategies.
Therefore, the choice usually boils down not to picking the best discount broker Canada has, but the one that suits your investment style best.
This article is sponsored by Million Dollar Journey, an investment resource for Canadians.
Best Canadian Brokerage Accounts
1. Questrade
Questrade is the most popular discount broker Canada currently has. It's a platform that wins every comparison due to its versatility and affordability. It's definitely your go-to option if you want to buy no-fee stocks in Canada. Overall, this is one of the cheapest brokers of this type.
However, note that there is a minimum account balance of $1,000. Therefore, you can't start using this platform with very small capital. There are no fees for ETFs, which means an ETF portfolio will be free with this platform.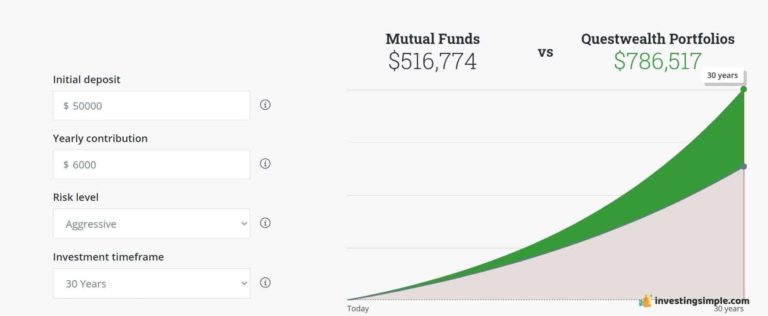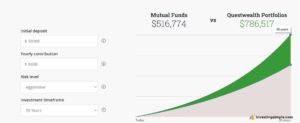 Note that there are other trading fees. They range from $4.95 to $9.95. You can easily transfer your TFSA or RRSP and Questrade will cover all expenses.
Additionally, if you're not an investor that wants to pick and choose individual stocks, Questrade also offers an automated option called Questwealth. Questwealth is a low-fee robo-advisor service that will build and manage a portfolio for you based on your personal circumstances and goals.
This is not a feature offered by many other Canadian brokerages, so for investors in search of a hands-off option Questrade definitely takes the cake.
Other important benefits of using this discount broker Canada boasts is that it's one of the oldest in the industry. Therefore, it's one of the most reputed and respected online brokers in the country. It's also versatile and you can use it to trade different types of assets. But remember that those types of trades will have additional fees.
Questrade is covered by the Canadian Investment Protection Fund. Therefore, your risks when investing through it are lower.
2. Qtrade Investor
Qtrade Investor is a very good broker, but not really the one to buy no-fee stocks in Canada. It does offer mutual funds and some ETFs for free. However, those are limited in selection, so you might not get the best offers.
Overall, Qtrade is more expensive compared to the leading discount broker, which is Questrade.
However, it's a highly respected industry veteran that offers excellent service. The broker uses a flat rate for all trades ($8.75) and has the minimum for a free account ($25,000). This means that if your TFSA and RRSP (combined) go under $25,000, you'll be charged a $100 annual fee.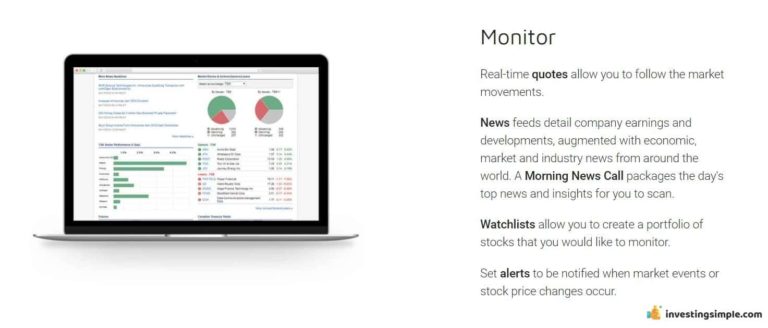 Qtrade might be the best stock broker Canada offers bigger investors who are very active. If you make over 150 trades a quarter with this platform, and your account balance is over $50,000, you get great discounts. This means that using a supposedly more expensive platform might turn out cheaper for you in the long run.
But, if you don't meet those criteria, you'll likely be better off steering clear of Qtrade and finding a more affordable option.
With this discount broker, Canada funds and financial regulatory authorities will protect your investments.
3. BMO InvestorLine
BMO is a great option for those who are very old-school in their investment approaches. This is a highly reputed banking brand. Therefore, you can be sure that you will get excellent service and bank-grade security.
This kind of quality isn't cheap, and neither is this discount broker. Canada residents with BMO accounts will enjoy this broker most.


It's a bit more expensive and isn't suited to buy no-fee stocks in Canada. But it's a great platform for more sophisticated investors. It also has a great library of very useful materials on building investment strategies and market research.
The cost of each trade with BMO InvestorLine is $9.95. If your account is not registered and under $15,000, you'll have to pay a $100 annual fee.
Investors using BMO InvestorLine also have the ability to invest in options contracts. However, those will add an additional $1.25 commission.
In addition, lower-risk investment options like bonds and GICs ("guaranteed investment contracts") are offered on the platform. This allows investors to create a more diversified portfolio all in one place.
4. WealthSimple Trade
WealthSimple Trade is a new platform built on the motto "Get Rich Slow" and is a startup appealing primarily to the newest generation of investors.
While it isn't yet the best stock broker Canada has to offer, it's one of the cheapest options in the industry. Therefore, it will be a good choice for beginners who want to start small.
The opening and closing of an account is free with this discount broker. You can also use it to buy no-fee stocks in Canada. ETFs are completely free.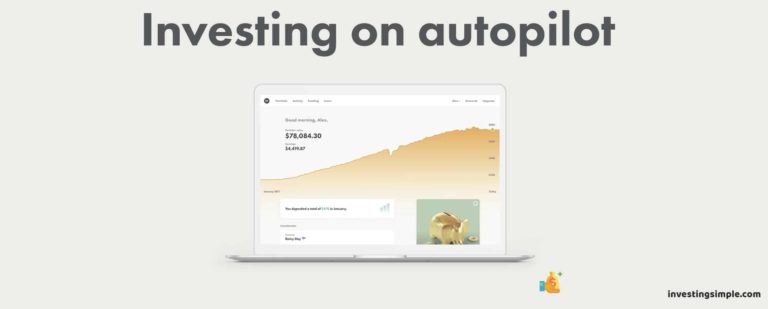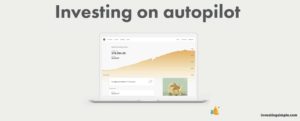 There is also only a small 1.5% charge for US trades due to currency conversion. There isn't an account minimum to worry about. This is another reason why it's a great platform for beginners.
However, this discount broker Canada has is cheap for a reason. The reason is that it's rather basic in its offering. It only allows you to buy a limited selection of ETFs and supports three types of accounts.
The platform also offers a limited selection of cryptocurrencies and the ability to send money peer-to-peer, so over time it is likely that WelthSimple will continue to expand into a wide-reaching financial services company.
Most Canadian investors will likely find that they are able to do some of what they would like to on the WealthSimple platform. But, they'll likely need to use it in tandem with another broker that offers more functionality to access all of the features they are looking for.
5. Virtual Brokers
Virtual Brokers can be the best stock broker Canada offers to investors who value information. This platform is getting so popular it now presents direct competition to the giants of Questrade and Qtrade.
ETFs are free to buy with this discount broker. However, when you go to sell them you'll end up paying anywhere from $1.99 - $7.99 depending on how many shares you're trading.
Stocks, on the other hand, cost $1.99 - $7.99 per trade when you buy and when you sell. And if your account is under $5,000, you'll pay a quarterly fee of $25 ($100 a year).
However as with many of the other Canadian brokerages, if you are an active trader and place over 150 trades in the previous quarter, your commission for trading stocks will be reduced. In the case of Virtual Brokers, you'll be paying a flat $3.99 per trade if you meet this criterion.


Note that there is a minimum account balance of $1,000.
The main advantage of this broker is a huge library of information that will help you learn how to invest best. It's also full of the most recent data you need to make market forecasts. The information offered by the broker is comprehensive and versatile. Therefore, it can be valuable for everyone from complete beginners to investment guru.
But, for those with smaller accounts, the information might not be enough to justify the quarterly fees.
Choosing A Canadian Broker: Things To Consider
Choosing the best stock broker Canada has is difficult considering that it has many great brokers.
Therefore, you need to decide what exactly you are looking for in this type of service first. What is your investment strategy? How much money do you have to start investing? Are you a complete beginner? What types of ETFs, mutual funds, or various assets do you want to invest in?
You'll need to answer those questions before trying to pick the right discount broker. Once you know the qualities that matter to you. making your decision will be a lot easier for you.
Canada has some very good options for beginners and small investors, as well as for those who think big and want to retire early.
Overall, Questrade is the most popular discount broker Canada has to offer. It's a rather universal platform that meets the needs of both beginner and experienced investors. However, if you are looking to buy no-fee stocks in Canada, you will have some other affordable options.
Be sure to research every broker carefully and read their terms and conditions fully before you sign up. In spite of the crisis, there are some very promising stocks now available in Canada and the US both.
Therefore, becoming an investor now might be a good idea. At the least, this can offer you some security in these uncertain times. But this will only work if you choose the right things to invest in. Hence why you should use the services of a reliable discount broker in Canada.
Best Free Stock Promotions