Let's talk about dividends. First of all, they are a really positive part of investing.
Dividends are money paid to shareholders when the corporation in which you've invested decides to share profits with investors. When this happens, the company pays a portion of the surplus money to its investors.
Most dividends are usually paid quarterly. You can think of them as a bonus that comes along four times a year!
Simply put, dividends are a great side benefit to investing.
But with Betterment, your money is invested in index funds. Many of the individual companies held within these funds pay dividends. Collectively, all of the dividends earned within that fund are paid out on a quarterly basis.
What happens with these dividends, you might ask? Let's cover that now.
What Can You Do With Dividends?
When you receive your dividend bonus, you have two choices:
Use it as cash and spend it on everyday expenses or splurges
Reinvest the money to buy more shares
While having a little extra cash may sound more tempting, the wiser option, as you can imagine, is reinvesting in more shares. This allows you to take advantage of compound interest.
Spending the dividend as cash is short-term gratification. Reinvesting will build your portfolio over time, which means more dividends, and so on. You get the idea.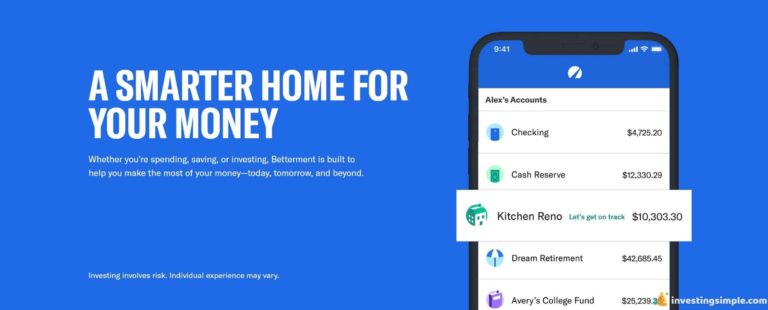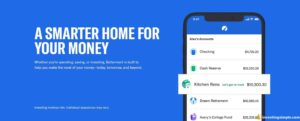 A Quick Overview Of Betterment
Betterment is a robo-adviser offering automated and goal-inspired investments. It lets people invest passive index-tracking equity and fixed-income ETFs portfolios.
The platform will charge you 0.25% per year on your invested balance, which covers all trading costs. There are no other transaction fees.
Additionally, investors can open tax advantaged savings accounts like traditional and Roth IRAs. Betterment also offers cash management.
One outstanding Betterment feature is there are no minimum account balances. So, you can open an account right now, with whatever cash you can come up with.
Betterment will personalize a portfolio based on your longer-term financial needs. The strategy is all on low-cost ETFs. They also take into account the amount of risk you're willing to carry and how long you plan to invest.
You can be confident in the products and advice Betterment offers. They are a fiduciary, which means must always act in your best interest.
Keeping Everything In Balance
When you first put together your stock portfolio, you had a list of goals.
These are usually both short and longer-term goals. Maybe you want to save up for a down payment on your first house. Or sock money away for a solid emergency fund. Or even start planning for retirement.
To reach those financial milestones, you calculated (or your app did the work) what portion of your account would be stocks versus bonds. These reflected the amount of risk you were willing to take. Some people can ride the highs and lows of the market without losing any sleep. Others want to see gradual growth over the longer term with less downside.
Your portfolio can quickly become out of balance as the market changes.
What Is Rebalancing?
Rebalancing is periodically buying or selling your assets to maintain your original allocations and risk tolerance before it gets out of hand.
What Does Betterment Do?
Betterment automatically reinvests your dividend money and rebalances your portfolio in the process.
For example, if you were low on your bond allocation, Betterment might take your dividends earned from stocks and invest them in bonds.
Conclusion
When you earn dividends, you can reinvest them or take your money and run.
If you choose to reinvest those dividends, Betterment will automatically rebalance your portfolio in the process.
Best Free Stock Promotions