With tax season just around the corner, it is easy to become overwhelmed with all the information needed to file your taxes. This is especially true if you use multiple different brokerage accounts. You're not alone in your worry about taxes regarding your investments. It is a very common concern amongst both new and experienced investors.
This time around we are going to be taking a look at the Betterment platform and how it relates to your taxes. Betterment offers a myriad of features related to investment taxes; even some that may help you reduce your tax burden. 
In this article, we will aim to provide you with everything that you will need to know about your taxes and Betterment.
Here's our full Betterment review for more info on this robo-advisor!
How to File Taxes With Betterment
Betterment is required by law to report your investing activity to the IRS. However, that does not remove you from your obligation to file your own taxes for your investments. This involves inputting the correct information on the correct forms. Something that can become quite tedious and stressful if you're unfamiliar with the many tax forms. 
To make things easier for you when it comes to taxes Betterment allows users to import their taxes into popular tax software systems. These platforms include:
TurboTax
H&R Block
TaxAct
This feature can sure come in handy and save you a lot of time and frustration when it comes to filing your taxes. With these features, you will not have to input your information manually, saving you from wasting time and potential errors. Betterment will also go the extra mile here and allow you to predict what kind of taxes you may be looking at leading up to tax season with Tax Impact Preview.
This feature simply does what the name implies and gives you an estimate of how a certain act would impact your taxes. You can use this before you decide to switch asset classes or liquidate your accounts.
They will also automatically use something called tax-loss harvesting to minimize the amount of taxes you will have to pay. This happens by selling an asset that has had a loss. They will then acquire a new asset that is similar to maintain a balanced portfolio structure. By doing so, they can recognize a loss that can be used to offset future capital gains. 
This is a great feature for cutting down on your tax bill at the end of the year!
Betterment Tax Forms
The tax forms that betterment will send you will be completely dependent on the type of accounts that you hold with them. If you hold a retirement account with Betterment and have received a distribution of over $10 you will be receiving a 1099-R. To make things more concise, you will be receiving a 1099 consolidated form. This will include all 1099-B for broker transaction, 1099-DIV, and 1099-INT for dividends and interest respectively.
If you have an IRA, you should expect to receive Form 5498. You do not have to file this form with the IRS as that is the responsibility of your IRA trustee. Betterment will send you an email when your forms are ready so that you may view and download them for your own tax purposes.
It would be very wise to keep all forms and tax information sent to you by Betterment. Having these handy can save lots of time and potential headaches for you and your tax advisor.
How are Betterment Accounts Taxed?
Betterment offers several different account types. Some are fully taxable while others are not. As a result, the taxation is different for each account type.
Retirement Accounts
Betterment offers Traditional, Roth, and SEP IRA account types in their platform. Traditional and SEP IRAs are considered tax-deferred accounts. This means that you will defer the taxes on that income until you take distributions from your retirement account.
A Roth IRA is not considered tax-deferred because you will have paid taxes on any of the income you deposit into your account. In short, the money you deposit has already been taxed at your ordinary-income rate. The advantage of the Roth IRA is that qualified distributions are tax-free. So all of the earnings in your account (capital gains, interest, dividends) will never be taxed as long as you take a qualified distribution.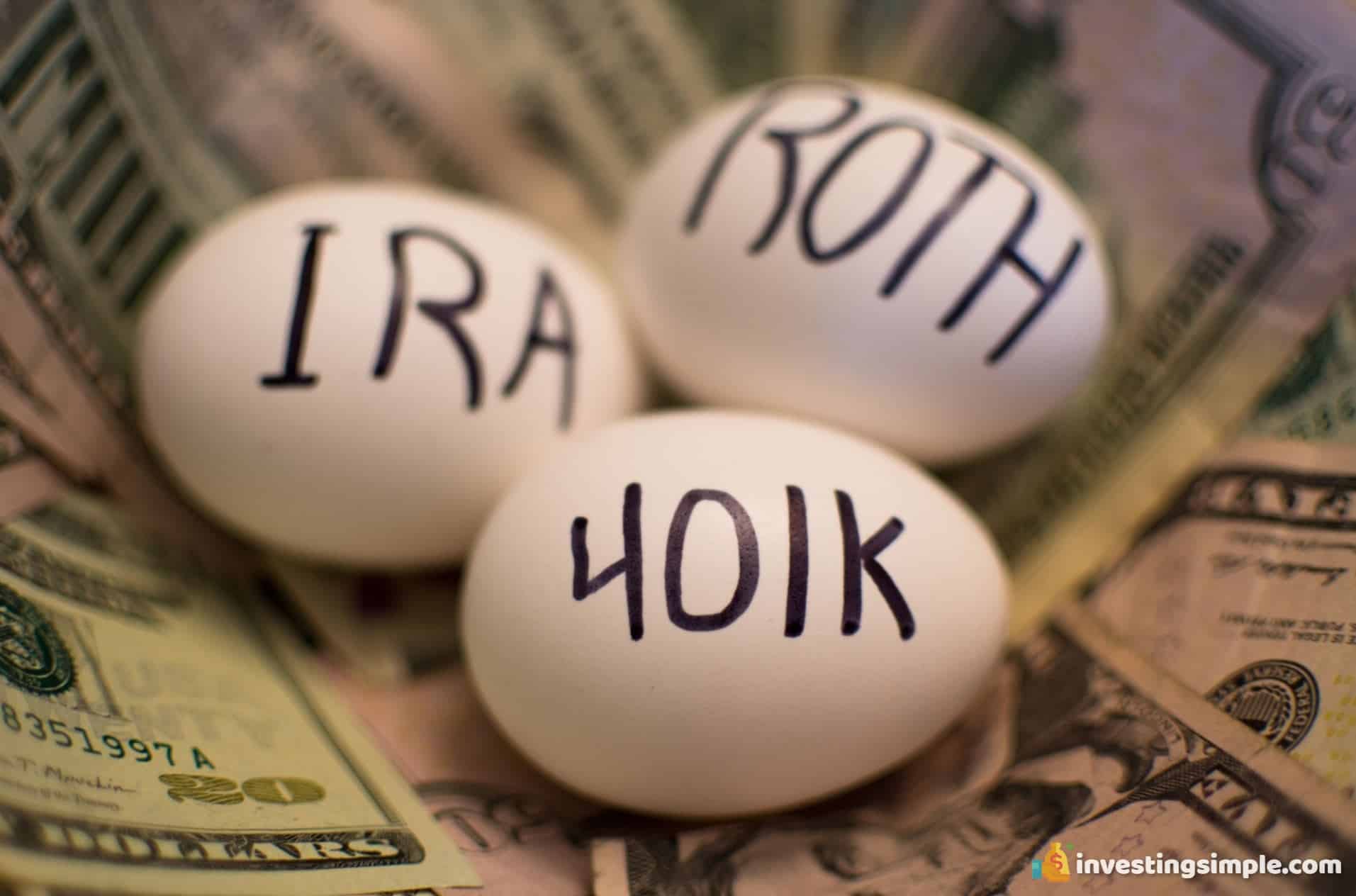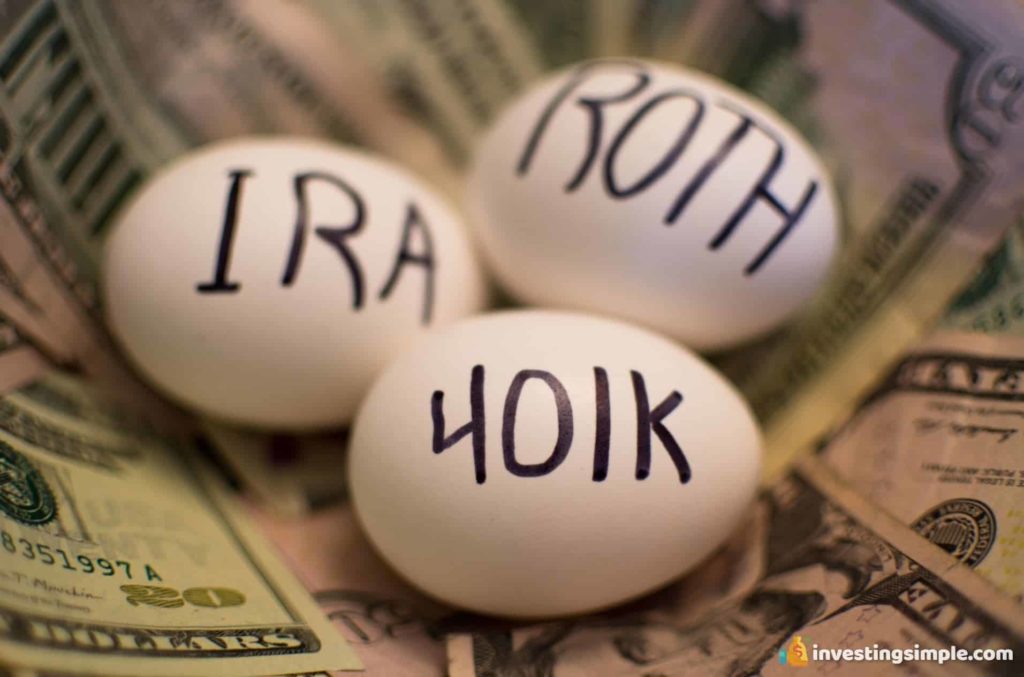 Retirement Penalties
Now would be an ideal moment to warn that some IRA options have additional penalties when it comes to taxes. If you withdraw money from your retirement account before the age of 59 and a half years, you will be charged a 10% penalty. However, there are some exceptions to this 10% penalty. For more explanation of the exceptions, visit this article outlined here by the IRS.
As stated above Roth IRAs have different rules when it comes to withdrawals. You may take out your contributions to your Roth IRA after 5 years with no penalty. But any disbursed earnings in your account will be subject to penalty and income tax before 59 and a half years of age.  
Trust Accounts
Thankfully, Betterment supports opening trust accounts. Most of the time the trust must pay taxes on any income that it generates. However, it is possible to have the income it creates paid out to a beneficiary. In this case, the trust can reduce its tax liability by distributing gains to the beneficiaries.
Any income that is remaining will be taxed by the trust at that point. Your beneficiaries will pay taxes on the distributions that they receive from the income generated by the trust. But they will not have to pay taxes on distributions from the principal of the trust.
Capital Gains and Losses 
When you have a sell or trade that experiences a gain or a loss, a taxable event occurs. These are separated into two different categories:
Short-term gains: taxed at your ordinary income tax rate.
Long-term gains: taxed at either 0%, 15% or, 20% which is determined by your ordinary income bracket.
Capital losses can be used to either offset capital gains or ordinary income taxes up to a $3,000 threshold. Any losses above this threshold will be carried forward to future years. 
As mentioned before. Betterment has a feature called tax-loss harvesting. This helpful feature efficiently makes use of capital losses to set your mind at ease so you won't ever have to purposefully incur losses to reduce your tax burden.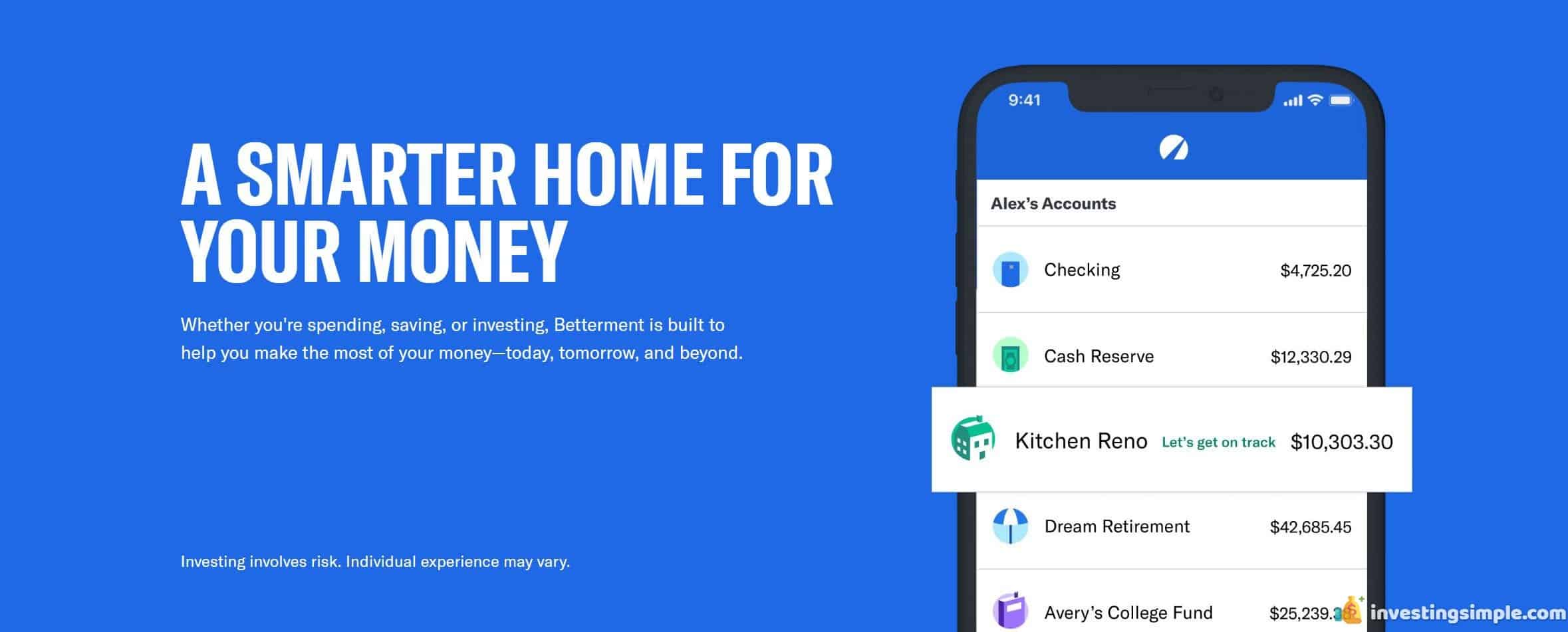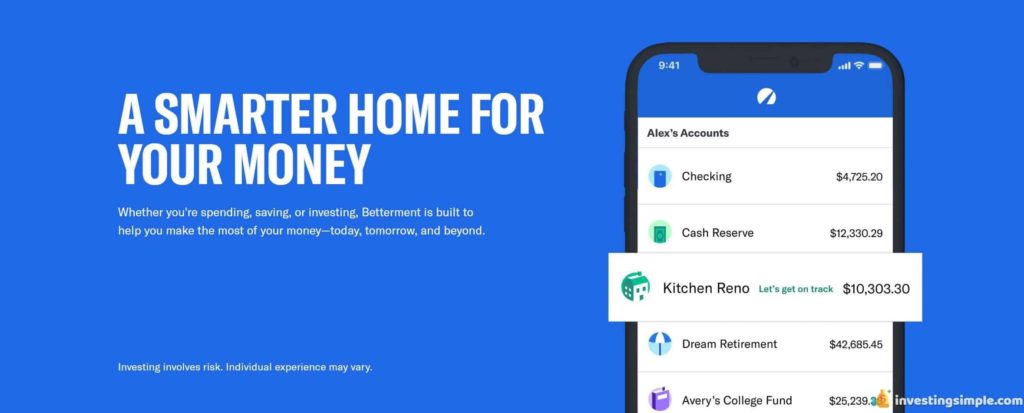 Wash Sales
It is important to be aware of something called a Wash Sale when dealing with an investment loss.
A wash sale is what happens when someone sells a security for a loss and then tries to buy said security back within 30 days.
It is important to remember that the IRS will deny any loss that is bought back during this time frame. You will not be able to use this loss to offset other income if you get caught up in this process.
However, the Betterment tax-loss harvesting feature is designed to avoid wash sales, meaning all losses are valid.
Dividend Taxes
A dividend is taxed in two different ways depending on the type of dividend that it is.
The first type is an ordinary dividend. These dividends are taxed at your ordinary-income rate.
The second type is called a qualified dividend. This version of a dividend comes from US companies that have qualified to be taxed at the lower long-term capital gains rate.
Interest
Certain accounts accrue interest. For example, Betterment offers a high-yield online savings account. Any interest income that you collect from this account will be taxed at your ordinary-income tax rate.
Municipal Bonds
There is an exception to this rule in the form of municipal bonds. This is a bond issued by a local government or territory.  Their interest is tax-free on the federal level and may be in your state as well depending on where you live.
Betterment's Portfolio Strategy is "tilted toward municipal bonds" to take advantage of their special interest tax-free nature. 
They do this for people who live in places like New York and California who have the highest tax rates. The goal here is to replace the bonds with something more specific for those states and save the investor money in the future.
Betterment Taxes: In Summary
As mentioned previously, if you invest with Betterment, they are required by law to disclose your tax information to the IRS. This is something to be aware of when tax season rolls around. It is always best to be honest with your gains and losses as the IRS already has a record of all your investment outcomes.
Betterment's use of tax-loss harvesting is a huge benefit to efficiently use capital losses to offset your tax liability. However, this does not mean you will not owe any taxes.
Any account that is taxable and experiences a capital gain, dividend, or any interest will be subject to their respective taxes. It is important to bear this in mind when doing your taxes and in your financial plan in general.
There are a few different accounts that are tax-deferred such as Traditional and SEP IRAs. When you contribute to these, you can get a deduction against your income each year.
Municipal bonds are tax-free by the federal government. Check your state tax laws to see if they are exempt from taxes there as well.
Investing with Betterment makes filing taxes as easy as possible. Be sure you employ a professional certified public accountant if you feel that your needs require it. As always, happy investing!
Best Free Stock Promotions