Everybody wants to get their finances straight. We hear it all of the time... "Are you investing? What stocks do you own? Have you opened an IRA?"
But an important question that most forget to ask is "What broker do you use?"
Don't get me wrong, it can be a tough process. But that is why we at Investing Simple are here to help. Today we are going to be doing a comprehensive review of Betterment vs Stash, two cutting edge investing platforms that are competing for your business.
Summary: Stash vs Betterment
Both Betterment and Stash appeal to new investors who are looking to get started with the financial markets
Betterment's platform and features are more geared toward the investor who is looking for a highly automated process
Betterment has a high-yield savings account and is a great option for the patient investor who is still looking to accumulate interest on uninvested cash
Stash has online banking, offering a full service of spending, saving and investing money all in one
Betterment is more specifically concerned with the investing aspect of personal finance, however they do offer a checking and savings account too
Both offer easy to use mobile apps that simplify the investment process and help to democratize personal finance
Both Betterment and Stash have $0 minimums
Stash charges a monthly fee ranging from $1 to $9 per month
Betterment charges an annual asset management fee of 0.25% to 0.40%
Stash offers individual stocks while Betterment does not
Betterment only offers prebuilt portfolios of ETFs
What Is Betterment?
The first broker that we are going to take a look at is Betterment. Here's some information to get you familiar with the broker!
Betterment is trying to bridge the gap between professionals in the investment industry and newcomers to the stock market.
In the past, it was difficult to get your money professionally managed if you did not have a lot of it. If you went to a traditional financial advisor with a few hundred dollars to invest, most of them would turn you down.
Betterment has a $0 minimum policy, meaning they will work with anyone!
Betterment Features
Portfolio Automation
If I had to pick one feature to showcase of Betterment out of the rest, it would be its portfolio automation abilities.
Not only will your portfolio automatically rebalance and reinvest for you, but it will also be tailored to your specific needs. Betterment will ask important questions such as your risk tolerance, investment goals, and time horizon, then create a diversified portfolio tailored to these preferences!
SRI Portfolio
You can choose preset portfolios to invest in on Betterment as well!
One example would be the Socially Responsible Investing Portfolio.
This portfolio that is actively managed by Betterment focuses on companies that act in a socially responsible way when conducting their business operations. This is just one of Betterment's preset portfolio's that it offers.
Another example would be the Target Income Portfolio that Betterment offers targets bonds and high dividend stocks to facilitate higher dividend income. This may be a great option if you are retired, or are looking for a safe way to accrue passive income through dividends!
Betterment Cash Reserve
Betterment's Cash Reserve initiative allows for more saving and at a competitive interest rate to other savings accounts.
If you are someone who is patient when investing and look to wait for the best opportunity to deploy your money, Betterment's Cash Reserve may be a great place to store your money when waiting it out.
Tax Loss Harvesting
Betterment does not only think about optimizing returns, but also how to minimize taxes!
They will automatically capture losses through tax loss harvesting that can be used to offset capital gains from your other investment activity, such as earned dividends.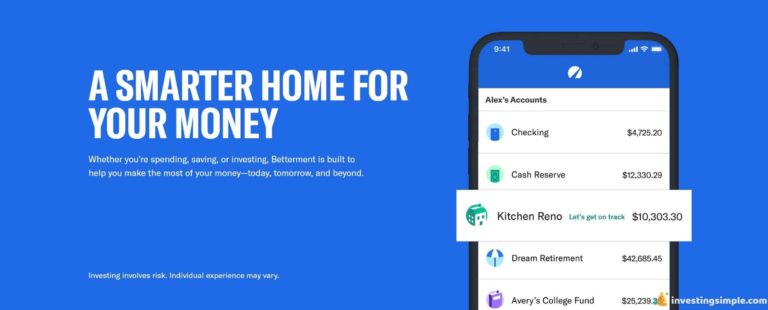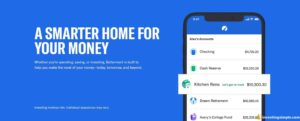 Betterment Fees
While Betterment does act to keep its costs low, it still has to make money some way.
Betterment Digital (0.25%)
Betterment Digital is the most basic account that you can open with Betterment.
With a $0 account minimum, this account appeals to new investors who are looking to get their feet wet in the markets and begin investing for the future.
Included in this type of account are Betterment's portfolio automation features, its tax-management initiative, investment advice, and customer support.
The fee for Betterment's Digital account is 0.25% that is charged annually.
Betterment Premium (0.40%)
Betterment Premium is a step up from Betterment Digital and can be opened with a $100,000 account minimum.
For an annual fee of 0.40% you have unlimited access to a team of financial professionals who can help you manage your money both within and outside of Betterment.
Betterment Pros
Betterment makes the investment process extremely hands-off and automated
Questionnaire assesses important questions such as risk tolerance and time horizon
Beginner-friendly and easy to use
Mobile app is easy to understand and simplifies the investment process
Customer support is well-regarded and an extensive FAQ page helps to answer all important questions
Betterment's hand-selected portfolios let you match returns similar to professionals in the investment industry
Cash Reserve lets you save and gain interest to optimize return potential on uninvested cash
Betterment Cons
What Is Stash?
Stash was built on the idea that online banking makes life easier.
By offering affordable investing, banking, saving, and personal guidance plans, Stash is making an attempt to digitize the personal savings and investing industry for its users.
Stash Features
$0 Commissions
One of Stash's most important features is its no commission structure.
You can execute buy and sell offers on the hundreds of stocks and ETFs offered on Stash for no charge.
This will help keep your costs low and optimize return potential. Diversifying your portfolio on Stash is easy without having to worry about the costs of trading commissions!
Online Banking
Subscribers of Stash's services will be offered online banking accounts.
These accounts have highly regarded features such as a flexible money management plan and even up to two days early pay! Included in Stash's online banking plan is a debit card that you can use to earn reward points.
These points can be cashed in to get prizes such as gift cards and discount codes on your favorite products!
Stash Mobile App
Stash's mobile app shines due to the simplicity of the platform and ease of use.
Out of the 188,000 reviews on the app, it has received resounding positive feedback in its 4.7/5 rating.
Stash Learn
If you are looking to not only invest with your broker, but to learn as well, Stash delivers.
Stash Learn can be found on the company's website and is a great resource for free investing and market education. From news articles written by market journalists to investment portfolio recommendations written by expert financial advisors, you can learn a lot through Stash Learn!
Automatic Savings
If you are looking to both invest AND save, Stash's Automatic Savings will be right up your alley.
You can set a fixed amount to save each week and Stash will automatically move money from your checking account to a savings account where it can begin earning interest. The compound effect of this is essential for future savings and a great option if you are looking to save money!
Stash Fees
While Stash does offer $0 commissions and keeps costs lows to its users, it still operates on a subscription-based structure.
You will pay anywhere from $1 to $9 per month based on the plan you choose and the features you are looking for.


Stash Pros
$0 commissions on stock and ETF trading
Online banking is highly digitized and made easy
Up to two days early pay 
Educational resources are abundant and can be found for free on Stash's website
Stash has a very easy to use mobile app which simplifies the investment/savings/banking process
Stash Cons
Monthly fees may be high for some with smaller accounts
No tactical charting capabilities
Limited research offered on the platform
Final Verdict: Betterment vs Stash
Betterment is geared towards the more hands off, passive investor. You are not able to pick individual stocks to invest in. Instead, you will be getting a professionally managed portfolio for an annual asset management fee ranging from 0.25% to 0.40% annually.
On the other hand, Stash is more for a hands on investor who might want to pick and choose some stocks to invest in. The fee structure is $1 to $9 per month, making this potentially higher in fees for smaller account sizes.