When it comes to investing in the stock market, there are a number of different providers to choose from.
Vanguard offers a more traditional approach of low fee ETFs and index funds. On the other hand, Betterment is a modern day robo-advisor that will build and automate a portfolio for you for a small fee.
Vanguard is one of the most well-known fund companies and Vanguard also offers advisory services to certain customers. You can invest in Vanguard products through both Vanguard and Betterment.
So, which one is better? In this article, we're going to compare the Betterment and Vanguard investing platforms.
What Is Betterment?

Betterment is a roboadvisor that was started in 2008. By leveraging technology and custom-built algorithms, Betterment invests money in a fee sensitive and tax efficient manner.
Betterment is a completely virtual online platform that differs in many ways from other robo-advisors. If you are using Betterment's Premium Plan, you will have unlimited access to CFP® professionals. These are some of the most educated and experienced advisors in the investing community.
Betterment invests using passive long term strategies. By asking a series of questions, Betterment will get an understanding of your time horizon, risk tolerance and investment objectives. Once they have gathered this information, Betterment will offer you a series of portfolios that fit your investment goals.
Betterment's portfolios are built using low cost ETFs, which provides diversification and saves the investor money in fees over the long term. Most often, Betterment is using ETFs from Vanguard as they have some of the lowest fees and best products in the industry. The other fund company they primarily use is BlackRock.
The Betterment platform is goals-based. This means that you can input your various financial goals like saving for a trip to Europe, funding your kid's college, or saving up enough to retire one day, and create separate sub-accounts for each of these goals.
That way you can track your progress towards each goal independently, and prioritize where your cash goes. This is great for motivation, plus you're able to invest each sub-account into different portfolios based on the time horizon.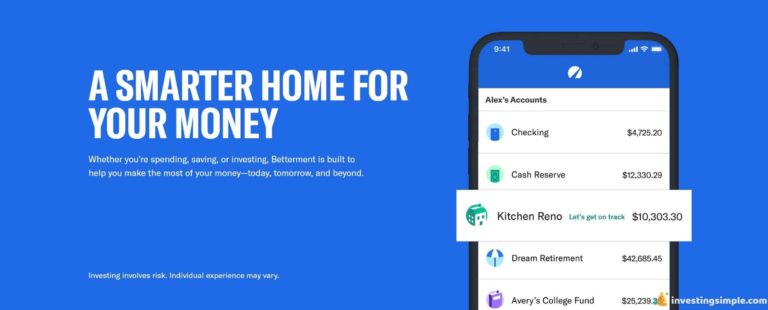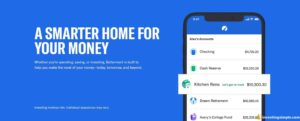 Tax Loss Harvesting
Betterment offers the investor a variety of different features. Two of the most popular are tax loss harvesting and smart rebalancing.
Tax loss harvesting is a feature which aims to minimize your taxes on capital gains.
Betterment does this by selling securities that have underperformed in your portfolio and realizing a capital loss. This loss can be used to offset capital gains or ordinary income up to $3,000 per year.
Once the loss is realized, Betterment then purchases a similar security to replace the one you just sold in your portfolio. This way you avoid any wash sales which occur when you realize a loss on a security and purchase it back within 30 days.
The government identifies wash sales in order to prevent tax loss harvesting. This tax loss harvesting is something that separates these automated platforms like Betterment from the traditional investment options.
Smart Rebalancing
Betterment also offers smart rebalancing of your portfolio. This is offered to both premium and digital investors.
Rebalancing of a portfolio should happen when your target weights of assets gets skewed.
For example, if you have a portfolio of 60% stocks and 40% bonds and the stocks increase in value. Now, you may be weighted at 70% stocks and 30% bonds. To tone down risk and return to your target allocation, you should rebalance and sell stocks and buy bonds to return to your 60/40 stock bond allocation.
Betterment's version of smart rebalancing makes sure your positions are in their right allocation at all times. They're also keeping the tax implications in mind when they rebalance to ensure that they keep your taxes as low as possible throughout the year.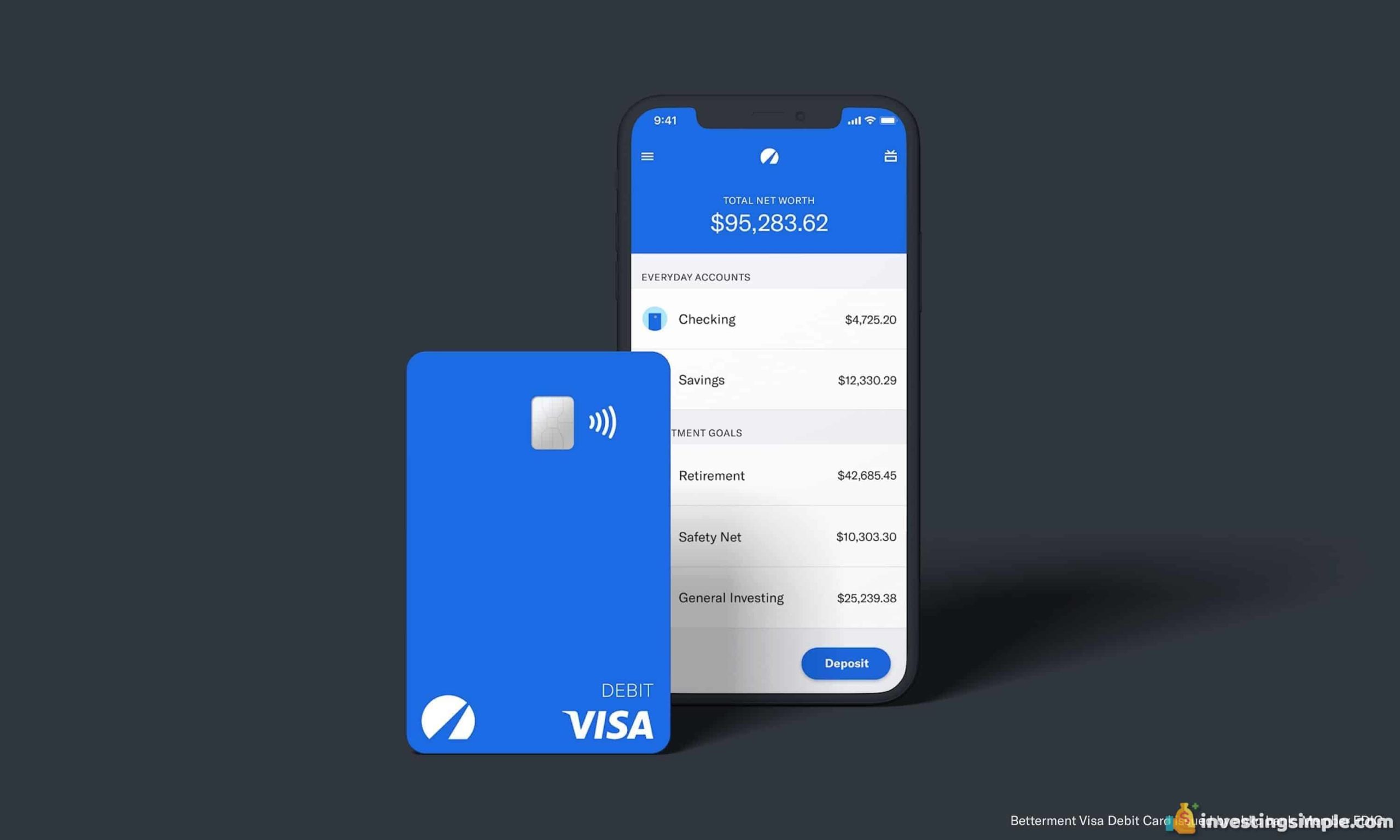 Hassle-Free Checking Account
Betterment aims to be somewhat of a one-stop-shop for your personal finances. In addition to their investing offerings, they also provide checking accounts to their users that are free of unnessecary fees or minimums.
This mobile-first debit card and checking account allows you to aggregate more of your finances in one place and set up more automations between your bank accounts and your investing accounts.
For example, through their Two-Way Sweep feature, you can automatically transfer all of the cash over a certain threshold to your investments. If you wanted your checking account to stay at $1,000, anytime it went over that mark you could have Betterment move the surplus to your investments automatically.
At the same time, your card will be earning you cash back at thousands of stores including: Walmart, Dunkin, and Sam's Club. Through these partnerships, you'll get cash deposited straight into your checking account based on the current cash back rates and offers.
Fees & Minimum
Betterment collects an annual asset management fee of 0.25% for the Digital plan and 0.40% for the Premium plan.
In most cases, this is significantly less than a traditional financial advisor would charge.
Digital is open to anyone, with no minimums. Premium requires a minimum balance of $100,000.
What Is Vanguard?
Vanguard is one of the largest fund companies in the world, with assets under management of approximately $5.1 trillion.
They offer a variety of mutual funds and ETFs available on most investment platforms and brokerages. To directly invest in most of Vanguard's mutual funds you must have a minimum account balance of $3,000. That is why most people invest through ETFs instead.
Vanguard Retirement funds and STAR funds have a minimum of $1,000.

Vanguard also offers a variety of exchange traded funds which have no minimum investment, and you can buy shares through brokerages and platforms like M1 Finance and Betterment. They are a mutual fund company, and it is owned by the funds that it offers.
In essence, all of the Vanguard investors own shares of the funds and they own Vanguard itself.
Now, don't let the word mutual fund scare you! What Vanguard offers is low fee index mutual funds. They offer some of the lowest fee investment products on the market.
Vanguard was started by a famous investor named John Bogle, known as the man who created the first index fund. Bogle created Vanguard to be a company devoted to its people and its underlying shareholders. Vanguard is based on the premise of Bogle's own thesis of low fee index fund investing over the long term. That is why Vanguard has some of the lowest fees in the fund industry.
Betterment vs Vanguard
1. Account/Fund Minimums
Betterment has no account minimum for its digital plan. You can start out with Betterment with just $1!
Betterment's Premium plan has an account minimum of $100,000 offering additional tools such as access to CFP® professionals.
Vanguard has fund minimums ranging from $1,000 to $100,000 to invest on their platform. The minimums vary based on the specific share and fund type. To invest with Vanguard advisory services you must have an account minimum of $50,000.
Vanguard Investor Shares Fund Minimums
$1,000 for Vanguard Target Date Retirement funds and STAR® fund
$3,000 for most other Vanguard funds
Vanguard Admiral Shares Fund Minimums
$10,000 for index funds and tax managed funds
$50,000 for most actively managed funds
$100,000 for certain sector specific index funds
In summary, an investor looking to get started with Vanguard would have to invest a minimum of $1,000 to enter a Target Date Retirement fund or a $3,000 minimum to enter most of the other funds offered. The minimum investment for ETFs offered by Vanguard is the cost of a single share.
Betterment has significantly lowered the barriers to entry for investors by offering a $0 minimum account balance to get started.
2. Account Types
Both Betterment and Vanguard offer a variety of investment accounts.
Vanguard has the functionality where you can open up 529 college savings accounts as well as additional IRA options if you are self employed.
But for most investors, the account types are very similar on both platforms.
3. Investment Fees
Betterment and Vanguard both have a similar approach to fees. They aim to offer their services with some of the lowest fees in the industry. Betterment has a straightforward fee structure, while Vanguard has a more complex structure with additional transaction and servicing fees.
Here is how the fees compare...
Vanguard Investment Fees
Taxable individual, joint, traditional IRAs, Roth IRAs, UGMA accounts, and college savings accounts have a $20 management fee per year if the account has less than $10,000. They will waive this fee if you sign up for electronic statement delivery. Mutual fund only accounts will have a $20 fee per fund with balances less than $10,000.
Vanguard also has relatively high transaction fees to discourage active trading in and out of their funds. This fee varies between 0.25% and 1.00% of the transaction amount.
Vanguard also offers advisory services if your account balance is at a minimum of $50,000. They charge a 0.30% annual fee per year for this service. You will have access to a team of financial professionals that will help you make financial decisions.
Once your account balance is above $500,000 Vanguard will give you access to a devoted CFP® professional who will help you analyze your financial plan.
Betterment Investment Fees
This robo-advisor charges fees based on the two plans it offers. Betterment charges the fee based on the assets under management. This is the only fee Betterment charges.
The Betterment Digital plan has a 0.25% annual management fee.
The Betterment Premium plan has a 0.40% annual management fee.
Fund Expense Ratios
Both Betterment and Vanguard have expense ratios for each specific fund you are invested in. The good thing is they offer some of the lowest cost funds on the market today. The Vanguard average expense ratio is around 0.12% per year.
Betterment's average fund expense ratio is 0.15% which is far below the industry average of 0.62%.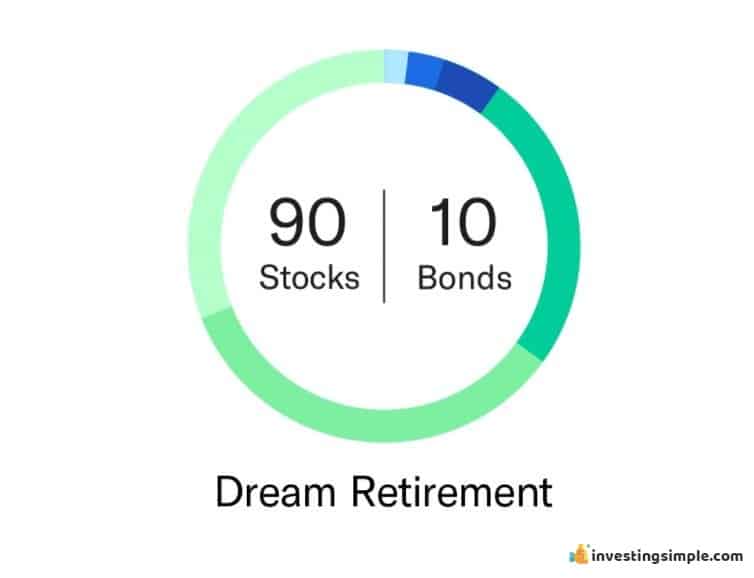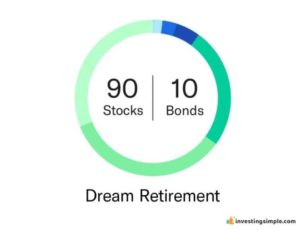 4. Investment Portfolios
Betterment offers professionally built portfolios to any investor, regardless of account size. Betterment will ask the investor a series of questions upon opening an account. They will use these questions to develop an investing profile to understand your risk, time horizon, and investment objective.
Betterment will then offer you a series of portfolios that fit your investment profile. This way you are investing in diversified, low cost funds that fit your specific investment objectives.
Betterment builds its portfolios using a variety of ETFs, many of them being from the Vanguard fund family. The ETFs they use are some of the lowest cost ETFs available today.
Vanguard will build your portfolio if you have an account minimum of $50,000. Once your account has reached this threshold, you will have the option to work with Vanguard advisory services for a 0.30% annual fee. You will work with professional investment advisors to develop a portfolio that meets your investment objective.
If you do not have $50,000 to invest with Vanguard, you will not be able to have professional guidance in building your portfolio. Betterment offers a professionally built portfolio tailored to your specific needs to anyone.
It is also worth mentioning that Betterment Digital is less expensive at 0.25% versus Vanguard Advisory Services at 0.30%. 
5. Tax Efficient Investing
One of the biggest differences between Betterment and Vanguard is the additional features Betterment offers.
Betterment offers a feature known as tax loss harvesting and this is a big part of the Betterment platform. As mentioned above, tax loss harvesting cuts down on your capital gains and lowers your investment taxes. This feature is available to any Betterment investor.
Based on research done on the platform, on average this feature more than pays for the cost for investors to use the platform!
Vanguard only offers this service on a client by client basis if you have $500,000 and are working one on one with an advisor.
Betterment also offers a tax coordinated portfolio feature that you can turn on at any time. This will allocate assets across your different account types, putting your highest taxed assets in retirement accounts first then into traditional accounts.
This will help reduce taxable gains, saving you more in taxes. You also have the option to turn on tax coordinated portfolios across your accounts as well as your spouses to ensure maximum tax savings.
6. Portfolio Rebalancing
Vanguard typically has quarterly rebalancing of their portfolios when working with your own advisor, but it can vary as stated in their advisor agreement.
This can be a disadvantage as portfolios may drift away from their target allocations and develop more risk as well as possibly harmful return characteristics.
Betterment, on the other hand, is always rebalancing in a tax efficient manner. Through the use of technology and algorithms, Betterment can make sure every portfolio is contains the right asset mix, maintaining its proper allocation.
They use tax minimization techniques in their rebalancing algorithms. This ensures you buy and sell assets in the most tax efficient manner.
7. CFP® Professional Advice
At Vanguard, if you have assets under management between $50,000 and $500,000 you have access to a team of securities professionals. They will aid you in making investment decisions.
Once your account balance exceeds $500,000 you will get your own dedicated CFP® financial advisor who will analyze your specific financial situation and make suggestions and recommendations about your financial landscape.
Betterment also offers a premium plan which requires a $100,000 minimum account balance and gives you unlimited access to CFP® professionals. This service allows investors to have very low cost investment management while still having the ability to speak with a financial planner about other aspects of their financial life such as retirement planning, estate planning, insurance, and much more.
This service can be extremely valuable to an investor who may want a financial advisor to work with to get recommendations and questions answered about their financial life outside of Betterment.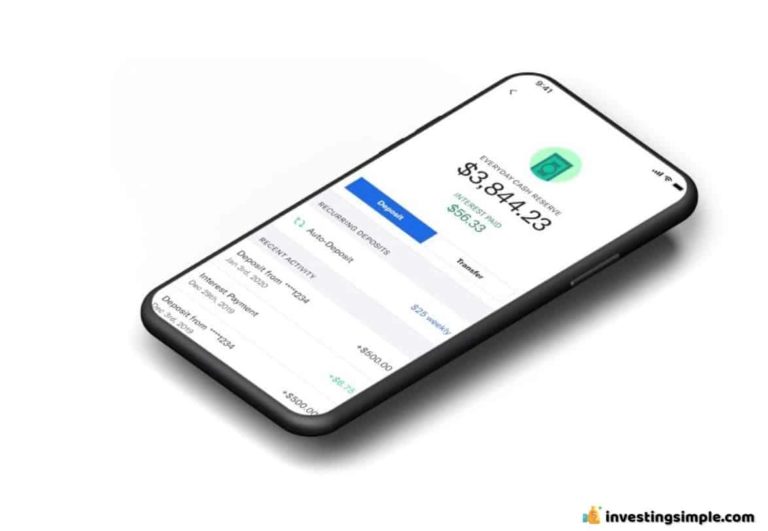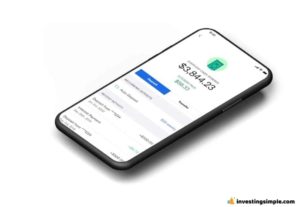 Betterment vs Vanguard: The Verdict
Both Betterment and Vanguard have excellent low fee investing platforms. When compared to actively managed funds and traditional financial advisors, these platforms typically have significantly lower fees.
In most cases, an investor who is concerned with lowering the taxable income from investments would find the tax loss harvesting feature Betterment offers extremely helpful. Betterment will also automatically rebalance your portfolio, while Vanguard only offers this service on a quarterly basis to a limited number of investors.
Keep in mind, in order to get portfolio guidance from Vanguard you need to have a minimum investment of $50,000 and pay an annual asset management fee of 0.30%. Betterment on the other hand offers this on all account levels through the algorithm-based portfolio setup.
At the end of the day, both are superb investing platforms. It mostly comes down to the amount you have to invest and the level of guidance you are looking for. What's most important is that you get started investing and put your money to work.
Best Free Stock Promotions