Credit cards certainly have benefits, but they also have some downsides. On the plus side, consumers can earn a number of rewards, cashback, and a variety of points. They can also be highly convenient in certain situations. However, on the other hand, they can make consumers think they have more than they really do. This thought process can promote extra spending which can add up quickly.
The average individual in their 20s has between $2,197 and $4,651 in credit card debt. The average interest rate for credit cards is roughly 16%. This means that paying off debt through the minimum payment alone, could take years and costs you hundreds in interest.
Suppose you had a credit card balance of $2,000 with an interest rate of 16%. If you paid a minimum of $50 per month, it would take you 58 months to pay it off! How much interest would you pay? Over those 58 months, you would pay $877, which is nearly half of the amount that you initially spent!
In this article, we are going to look at a few strategies for paying off credit card debt.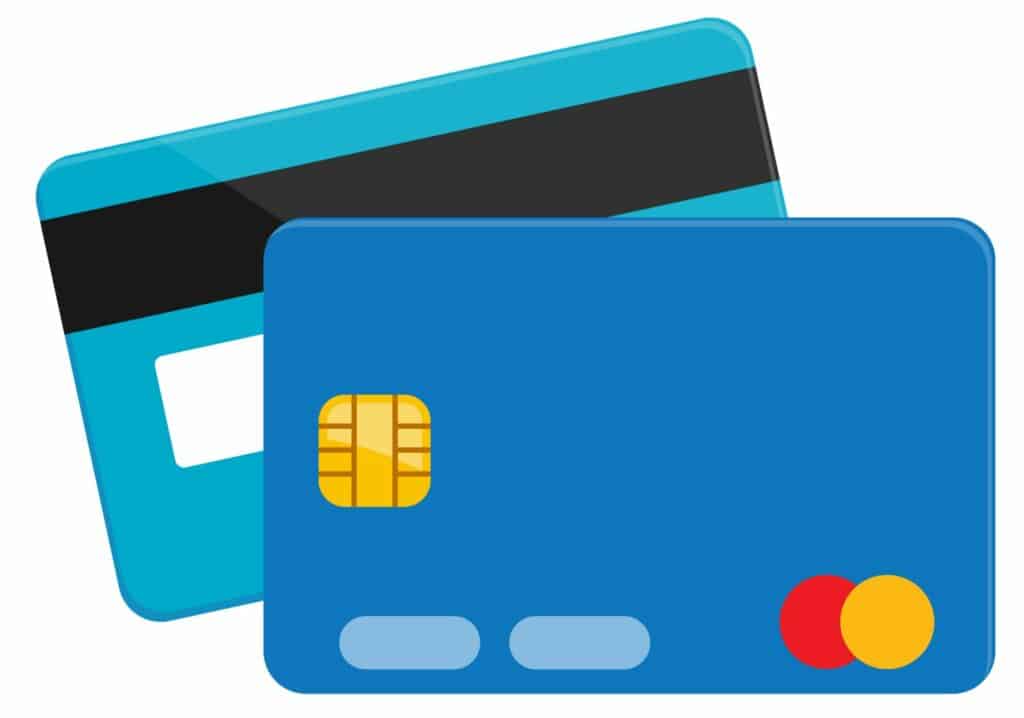 Credit Card Debt Payoff Strategies
Before diving into payoff strategies, there are a few important steps to take first. These steps include listing out and understanding your debt and determining your budget/expenses.
In order to pay off your credit card debt, you must understand your credit card debt. This includes understanding the amount owed, interest rates, and minimum payments. Most credit cards can be viewed in an app on your phone. With this level of visibility, understanding the relative information is simple.
The second step is understanding your monthly expenses and budget. Paying off your credit card can take many months to years when only paying the minimum. If you understand your monthly expenses and create a budget, you will be able to determine an extra amount you can allocate to your credit card debt. Even an extra $20 per month above the minimum payment can reduce the number of months and interest paid significantly.
Once you understand your budget and any extra funds you can use to pay down your debt quicker, you will be equipped to use one of the 3 common debt payoff strategies. Let's take a look at each in detail.
Snowball Method
The average consumer typically has more than one source of debt. This can be multiple credit cards, auto loans, etc. For those with multiple credit cards with a balance, the snowball method can be highly useful.
The strategy is simple: pay off your smallest debts first. Suppose you have 3 credit cards with a balance:
$60 on Credit Card 1
$580 on Credit Card 2
$1950 on Credit Card 3
If you pay the minimum on all three, it simply increases the time it will take to pay them all off and increases your total interest paid. The snowball method helps you erase the smallest balances first. With this method, you would pay off credit card 1 with extra payments while making the minimum payments on the other two. Once the smallest balance is completely paid off, you would begin on the next smallest balance. Specifically, you would take the amount of money you allocated to the first credit card and put those funds into your next smallest balance in addition to the minimum payment.
The benefit of this method is that you can get rid of all debt from an individual line, which makes managing your debt far simpler. It also helps you achieve small victories that enable you or provide you with motivation to keep going. This method is great for those that need the motivation to continue.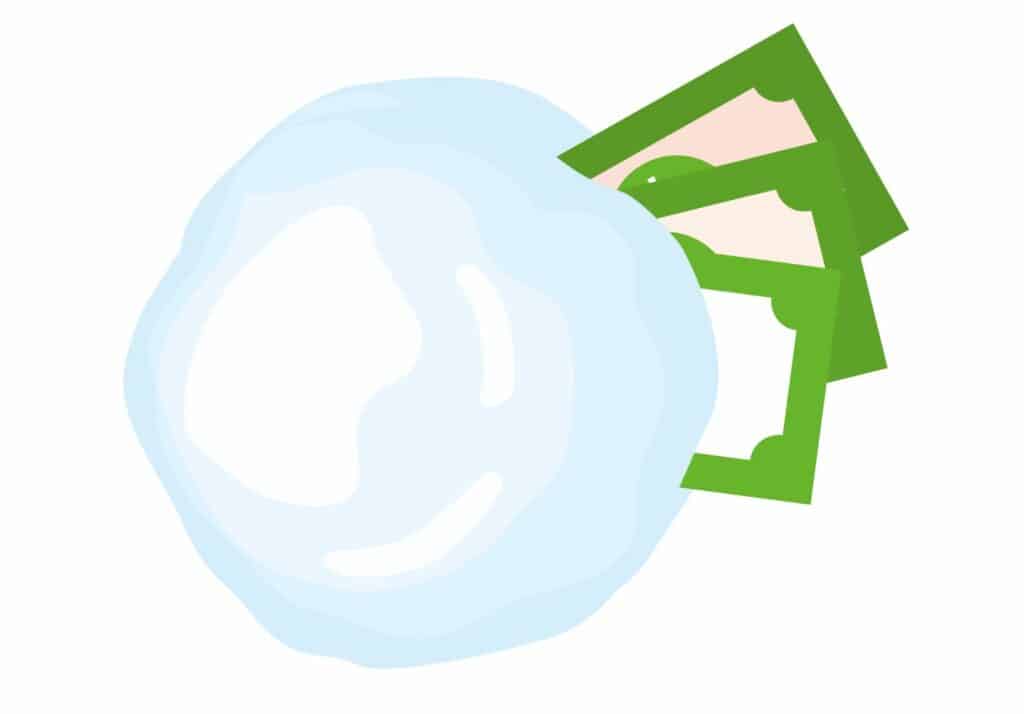 Avalanche Method
The avalanche method focuses on the interest rates that you have. With this method, you focus on paying off the debt with the highest interest rate first. Let's continue with the same situation as mentioned in the snowball method.
$60 on Credit Card 1 - 13.99% interest
$580 on Credit Card 2 - 21.99% interest
$1950 on Credit Card 3 - 16.99 interest
In this example and using the avalanche method, you would pay off credit card number 2 first while continuing to make the minimum payments on the other two. Credit card 2 has the highest interest. Thus, paying it off first will help you avoid larger interest payments over time. After paying off credit card 2, you would move to credit card 3 as it has the next highest interest rate.
The avalanche method could be a great option for those with high discipline. This method requires an individual to make additional payments on their own for multiple months. It can be hard to maintain motivation when the amount to pay off is high.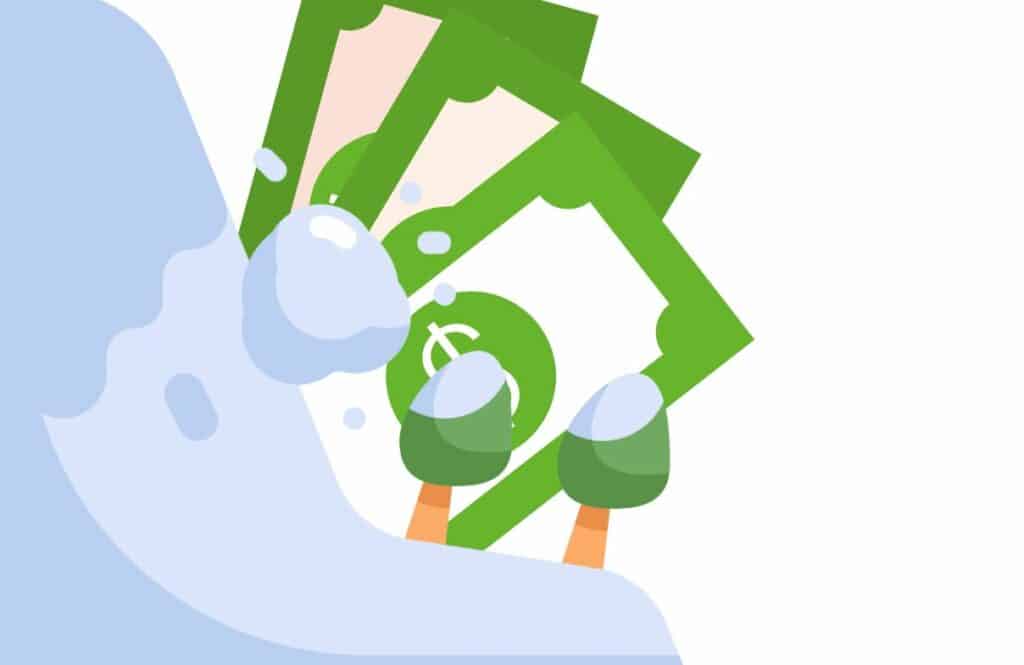 Debt Consolidation
For those with a large number of credit lines, debt consolidation may be useful. The idea here is that you would move all of your debt into one payment. This is far more manageable. Typically, this method includes receiving a new line of credit that absorbs all of your other debts. For example, this could be a home equity line of credit. With this new line of credit, you would use it to pay off all of your other debts. You then begin paying the new loan off with one monthly payment.
There are a number of services out there that can do this for you. One is Tally.

What is Tally?
Tally, founded in 2015, is a credit payoff solution focused on making credit debt manageable and simple to payoff for consumers.
The average American currently has 4 credit cards. That means 4 places to check, 4 payments to manage, and 4 separate interest rates. With Tally, you can easily see all of your credit lines in one place. You can also make your payments with one simple payment with notifications and the option to automate the process.
In addition to automated payments, Tally also offers a line of credit. With this feature, Tally will actually pay off your credit cards for you. Once your debt is paid, you will now owe one bill to Tally as opposed to multiple lines of credit.
Tally could be a great option for you if you have multiple lines of credit and would like to automate the process and need help paying down the debt.
Their app currently has an average 4.5 stars from over 16,000 reviews in the app store. These reviews certainly speak to the quality of service you can expect with Tally.
Check out our full review of Tally to learn more.
Credit Card Alternatives
While credit cards can be beneficial in a bind, they also feature high interest. With this in mind, there may be a few other alternatives to consider:
Credit Building Credit Cards: While many credit cards are not available for someone with poor credit, there are also many credit cards designed for low credit scores. These starter credit cards often feature small lines of credit but can grow over time as you prove an ability to pay it off on time. Some of these credit cards are called Secured Credit Cards as they require a down payment as collateral in case you fail on your payments.
Peer to Peer Lending: There are a number of peer-to-peer lending platforms that offer personal loans to individuals that may not be able to qualify for a loan elsewhere. Some top peer-to-peer lending platforms include LendingClub and Upstart.
Paycheck Advance Apps: You may have seen a commercial for an app that offers a service like this. A common one is Chime or Oxygen Bank. A paycheck advance app typically allows an individual to receive a part of or their entire paycheck early. They still feature an interest rate but could be another alternative to a short-term loan.
Paying Off Credit Card Debt: Final Thoughts
Credit card debt can be a challenge. With high interest and a balance that is seemingly impossible to pay off, many struggle with credit for years. This can in turn impact your ability to purchase a home, rent an apartment, or buy a car if your credit score is impacted.
However, there are methods to pay off your credit card debt sooner. Before you start looking at these methods, it is important to understand your monthly expenses and your budget. If you know that you spend a certain amount each month, then you will be equipped to determine an amount of money that you can use to make extra payments towards your debt.
There are 3 common methods to paying down your credit card debt. They are the snowball method, avalanche method, and debt consolidation. Depending on your situation, one of these methods could help you pay off your debt sooner.
In addition to these methods, there are also alternatives to using credit card debt. These include peer-to-peer lending, paycheck advance apps, and secured credit lines.
Best Free Stock Promotion