Unless you are buying with cash, it is nearly impossible to buy a house without a good credit score. In fact, it is also difficult to purchase a car, rent a home, or receive a loan without positive or established credit.
A strong credit score is necessary for many of life's steps, and with a lower credit score, you can expect to receive higher interest rates. Generally, the better the score, the better the rate.
A low credit score can be an awful feeling. And for many, the path to improve their score is not clear. This can leave people feeling helpless. Fortunately, there are a number of companies dedicated to helping people understand and improve their credit.
CreditRepair.com is just one of these companies. Perhaps they can help you! So, is CreditRepair.com a good company? In this article, we answer that question and provide a complete CreditRepair.com review.


CreditRepair.com Review: Highlights
Quick and easy signup process
Clients receive a free credit report including their score and summary
Free negative item review and credit improvement plan
Monthly subscription for $119.95
Strong track record since launch in 2012
Clients can cancel anytime without penalties
CreditRepair.com Summary
Track Record

Transparency

Price

Education
CreditRepair.com Summary
CreditRepair.com is a credit repair solution as their name suggests. However, they do more than help clients repair their credit. They also strive to inform clients and others about credit and common misconceptions about credit.
Signing up with CreditRepair.com is quick and easy. Though the company is not accredited with the BBB and currently has a D rating, they have helped many clients. In fact, since launch in 2012, they have helped clients remove over 1.8 million negative items off of their credit reports.
Pros
Customer support phone number
Free credit history report with improvement plan
Cons
Lack of Transparency on their site
Services can be pricey
No Guarantee of a Score Increase
What is CreditRepair.com?
CreditRepair.com is an online company that helps people understand and improve their credit score. Since launch in 2012, they have been able to successfully remove 1.8 million incorrect items from their client's credit reports.
Credit repair is the process of finding and removing inaccuracies in your credit history. It is actually quite common that a person has an inaccurate or unfair negative item on their credit report. CreditRepair.com helps clients identify the negative items on their report and helps them dispute them.
Though CreditRepair.com has been able to help many clients, they are not accredited by the Better Business Bureau (BBB) and currently have a D rating. This rating is solely due to the number of customer complaints that are posted on the BBB's website. The majority of the complaints they have received are due to confusion around billing. On their website, they state that they have 3 different payment options.
During the signup process however, our team received a price of $119.95 a month for their services without an ability to edit the plan.
The company has also received a host of positive reviews and testimonials. While the company does not offer refunds, you can cancel anytime if you are unsatisfied.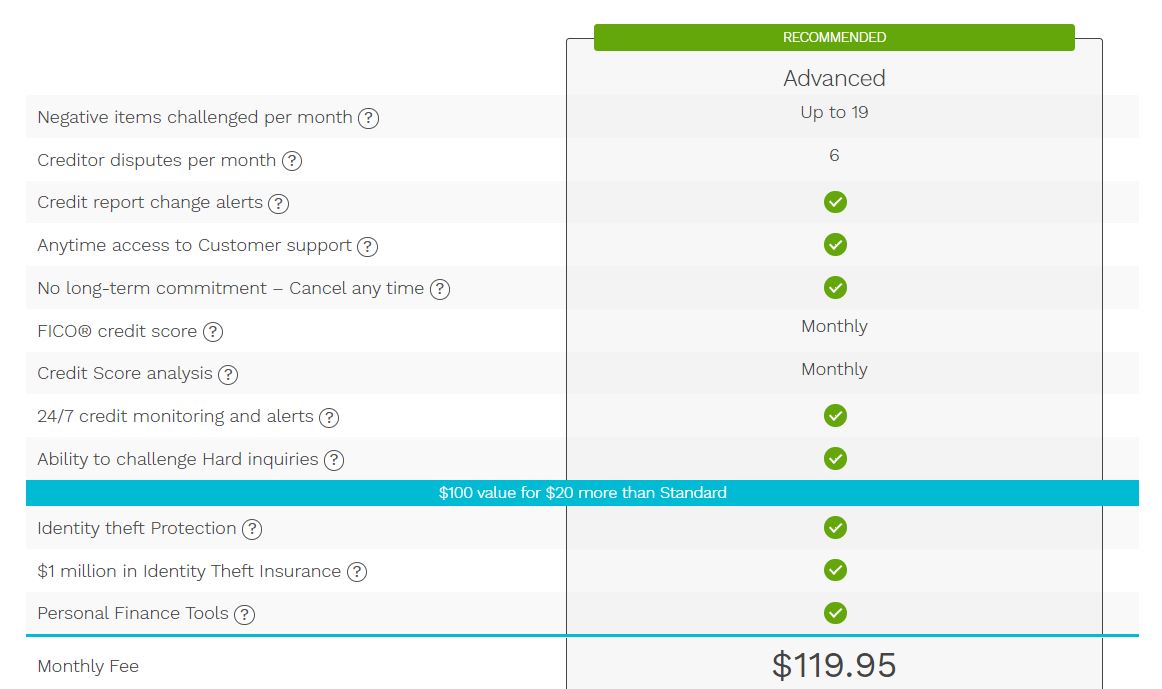 As can be seen in the photo, the $119.95 per month provides up to 19 challenges per month and an additional 6 creditor disputes.
Before working with CreditRepair.com, we recommend reviewing the company and their website. They also have a dedicated customer support phone number that can be reached at 1-844-245-9067.
How Does CreditRepair.com Work?
Signing up with CreditRepair.com is quick and easy. They first need to collect information from you in order to pull your report. The information needed includes the following:
Name
Address
Date of Birth
Email
Phone
SSN
CreditRepair.com states on their website that submitting your information and receiving your credit report will not have a negative impact on your score.
Once you submit your information, you will receive your credit report and history. CreditRepair.com will highlight the negative items that are impacting your score the most. They will also provide you with a plan for improvement. Should you choose to move forward with the company, they follow a 3 step process.
Check: This is the first step. In order to prioritize, CreditRepair.com first checks your credit history to identify what is hurting your score and what can be improved.
Challenge: Once a plan is created to improve your score, CreditRepair.com goes to work. First, they start by challenging questionable or unfair items on your credit report with all three credit bureaus. Second, they work with creditors to verify charges. And third, they continue to monitor changes to ensure your credit score is being reported fairly.
Change: CreditRepair.com provides clients with a personal dashboard with a credit tracker and analysis. As stated on their website, most clients begin seeing results within 3 months. 
CreditRepair.com Other Features
The overall topic of credit can be one that is confusing and oftentimes met with a host of scams. Not only does the company work to help you improve your credit score, but they also strive to inform customers all about credit.
They have a blog that is filled with resources and other information that is free for all. They also have an FAQs page that answers common questions about credit.
One other feature that is helpful is the information they provide about scams and identity theft. CreditRepair.com has an Education Center that teaches clients and others about all things credit. Check it out now to learn more!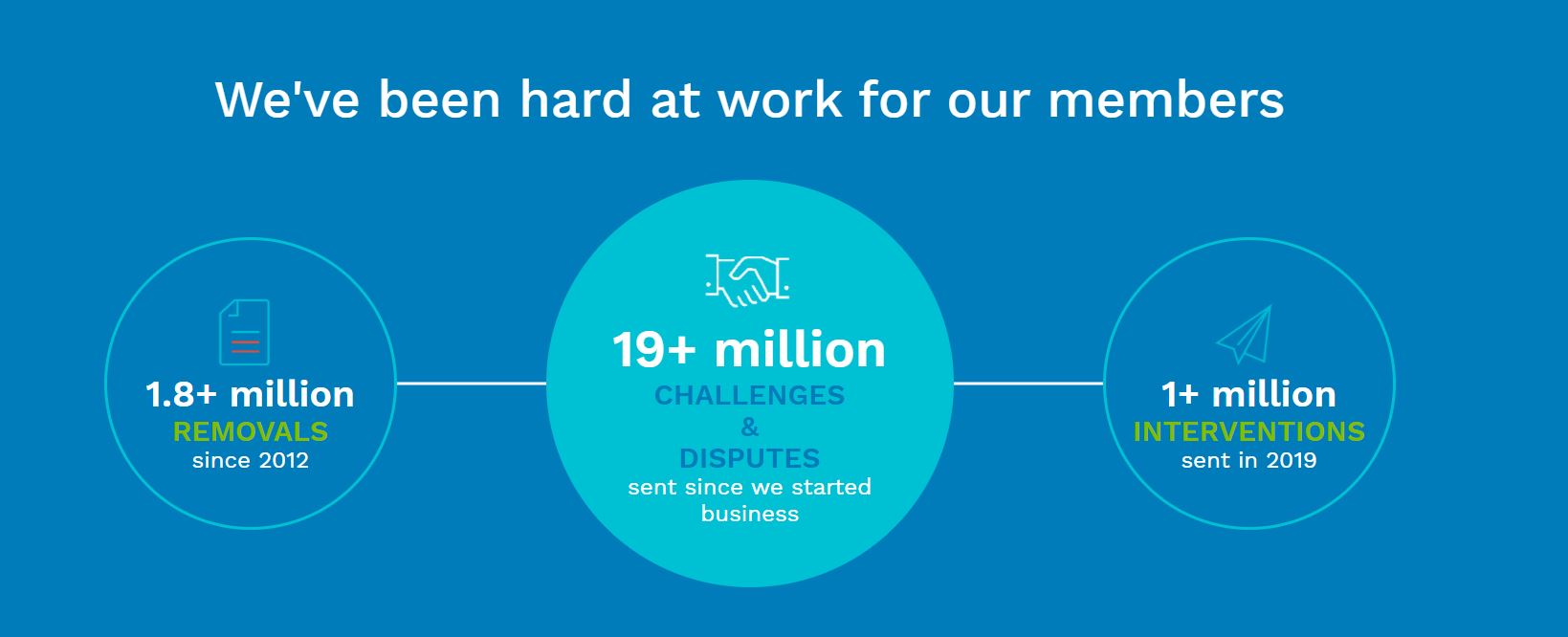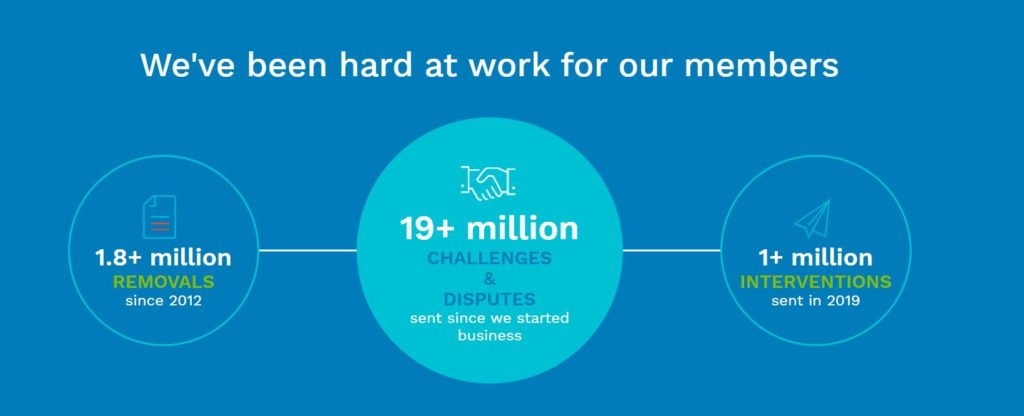 What is Credit?
As defined by Experian (One of the main three credit Bureaus. The other two are TransUnion and Equifax), credit is the ability to borrow money or access goods or services with the understanding that you'll pay later.
A credit score is simply a numerical value that provides an assessment of your credit history. Lenders use this information to assess the likelihood or the confidence they have in your ability to pay off debts.
Scores range from 300 to 850. Most people typically fall somewhere between 600 and 750. A score above 700 is generally considered a good score.
Want to learn more about credit and how to build it?
Credit Score Factors
A credit score is made up of a number of factors. Each one has a different weight and therefore impacts your credit differently.
There are five main factors to consider with credit:
Number of Accounts: The number of accounts you hold is important to credits. They want to know that you can manage multiple lines of credit.
Length of Credit: A key factor in your credit score is the length of your credit. Having multiple lines of credit is good, but if it is all new credit, then that can hurt you. Credits want to see established credit history that demonstrates you have paid your debts over a long period of time.
Inquiries: Lenders will perform an inquiry of your credit each time you apply for a new line of credit. This indicates your credit seeking activity. Too many inquiries is a bad thing.
Revolving Utilization: The general rule of thumb here is to use a maximum of 30% of your credit. For example, if you have a credit line up to $1,000, you typically will not want to hold a balance of more than $300. Increasing your line of credit can also help your revolving credit utilization.
Missed Payments: Consistently paying on time is the best way to build credit. Your credit score will hold any missed payments on your history for 7 years.
CreditRepair.com Review: Final Thoughts
Credit can be a confusing topic for many. The factors that contribute to your score may even seem out of your control. But improving your credit score all begins with a foundation of education about credit.
CreditRepair.com does more than just help your credit, they also inform clients about credit, identity theft, debt solutions, and more.
The signup process is easy and can be done in just a few minutes. After signing up, you will receive a free credit report with information about your score and what to prioritize in order to improve.
While the company is not accredited by the BBB and currently has a D rating, they have helped a number of clients since 2012. Before working with CreditRepair.com, we recommend learning more about the company and contacting their customer support.
Credit is highly important in order to receive a loan or buy a house or car. A low score can either mean rejection or higher interest rates. CreditRepair.com could be the solution for you!
Best Free Stock Promotions