Guest post from Bob Ciua of

SureDividend
Dividend growth investing is one of the best ways to reach early retirement. There are many possible ways to pursue early retirement, but investors should pay particularly close attention to dividend growth stocks, because of the potential for outsized returns.
We believe the Dividend Aristocrats are a great place to look for dividend growth stocks to buy and hold for the long term. The Dividend Aristocrats are a group of 57 stocks in the S&P 500 Index that have raised their dividends each year, for at least 25 consecutive years.
It is not easy to maintain such a long history of steady dividend increases. In order to make it onto the list of Dividend Aristocrats, a company must have durable competitive advantages, a consistently profitable business model, and shareholder-friendly management.
Possessing all these qualities proves that the Dividend Aristocrats are among the highest-quality dividend growth stocks.
Why We Prefer The Dividend Aristocrats
The Dividend Aristocrats represent the stocks in the S&P 500 Index with at least 25 consecutive years of dividend growth. The list is rebalanced annually by Standard & Poor's, which also maintains the S&P 500 Index in addition to the Dividend Aristocrats list. There were four new Dividend Aristocrats declared in January 2019:
Chubb Limited
Caterpillar
People's United Financial
United Technologies
The composition of the 57 Dividend Aristocrats by sector is as follows: 13 consumer staples and industrials; 7 financials; 6 each from the health care, consumer discretionary, and basic materials sectors; 2 from energy, and 1 apiece from the information technology, real estate, telecom, and utility sectors.
To maintain such a long history of dividend growth year in and year out, a company must possess a number of positive qualities.
Returns From Dividend Aristocrats
We believe the Dividend Aristocrats widely hold durable competitive advantages and sustained growth, which has allowed them to raise their dividends for at least 25 years.
In many cases, Dividend Aristocrats have raised their dividends much longer than 25 years. The Dividend Aristocrats have maintained their dividend increases through many challenges, including multiple economic downturns.
The Dividend Aristocrats have proven their worth, as they have outperformed the broader market, with less volatility at the same time. According to Standard & Poor's, the S&P 500 Index generated annualized total returns of 12.7% over the past 10 years through the end of November.
In the same 10-year period, the Dividend Aristocrats produced annualized total returns of 13.7%, representing a full percentage point of annual outperformance for the Dividend Aristocrats.
Also, consider that the last 10 years included an uninterrupted bull market when stable dividend stocks might be expected to underperform the broader index. But just the opposite occurred—in the past decade, the Dividend Aristocrats exhibited less volatility than the S&P 500.
In the past 10 years, the S&P 500 Index had a standard deviation (a widely-used measure of stock market risk) of 12.4%. This compares to standard deviation of 11.2% for the Dividend Aristocrats in the same 10-year period.
Therefore, the Dividend Aristocrats not only generated stronger total returns than the S&P 500 in the past decade but also had less volatility in that time. We believe the Dividend Aristocrats remain attractive today, even after a prolonged period of outperformance.
Not only do they offer the potential for higher total returns, they are particularly appealing for income investors. Those hoping to reach early retirement should give preference to dividend growth stocks, because of their ability to provide sufficient retirement income.
Retire Early With Dividend Growth Stocks
Investors hoping to retire early have a number of uncertainties to deal with, perhaps the most important of which is how to replace lost income. Those choosing to retire early may have a significant income shortfall. Therefore, investors need to find a way to fill the gap in their income, and that is where dividend growth investing comes in.
The potential for income growth over time is a major reason to invest in the Dividend Aristocrats. Bonds provide fixed income, but dividend growth stocks increase their shareholders' income by raising their payouts each year.
Dividend increases allow shareholders to build income at rates that often exceed inflation, while fixed interest payments from bonds are not protected against inflation.
The distinction may seem insignificant, but can make a huge difference over time.
For example, assume an investor purchases $10,000 worth of 10-year U.S. Treasury Bonds, which currently yield 1.9%.
The investor will receive $190 per year in interest income, with no growth from year to year.
In year 10, the bond will pay the same $190 that it did in the first year.
But suppose that investor instead puts that $10,000 into a dividend growth stock with the same starting yield of 1.9%, but the company increases its dividend at 10% per year.
In year 10, the dividend growth stock will pay out dividends of $448. This is more than double the interest payment from bonds.
In the 10th year, the investor will be receiving a yield on cost of nearly 4.5%.
Yield on cost is a valuable calculation for investors to understand, as it shows the effect of dividend growth investing. The yield on cost represents the current level of income received from a stock, based on the investor's specific cost basis.
Where To Find Dividend Aristocrats
There are many real-life examples that also demonstrate the value of investing in high-quality dividend growth stocks.
One prime example is health care giant Johnson & Johnson (JNJ), which has increased its dividend for over 50 years in a row. Today, the company currently pays a quarterly dividend of $0.95 per share, or $3.80 per share on an annualized basis.
But 10 years ago, Johnson & Johnson's quarterly dividend was $0.49 per share. The company has therefore raised its dividend by approximately 6.8% per year over the past 10 years.
Today, Johnson & Johnson stock yields around 2.8%.
If an investor buys the stock at this level, and the company maintains a dividend growth rate of 6.8% per year over the next decade, in 10 years the investor will have a yield on cost above 5%. With continued investment in dividend growth stocks, investors can gradually build their income to eventually replace their pre-retirement salary.
While there are many possible ways to reach early retirement, dividend growth investing is one of the most effective. Dividend growth stocks pay their investors rising streams of income every year just for owning them.
The highest-quality dividend growth stocks, such as those on the list of Dividend Aristocrats, can maintain their steady dividend increases even during recessions.
How To Invest In Dividend Aristocrats
In order to invest in these dividend stocks, you will need to do so through a brokerage. When deciding what one to go with, we recommend looking for the following features:
Low to no fees and commission costs
Automatic portfolio rebalancing
Dividend reinvestment plan
Fractional shares
M1 Finance is a great option that covers all the bases.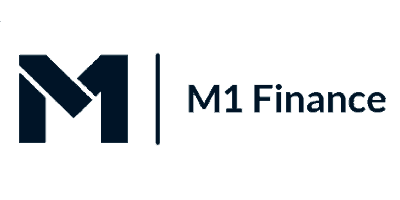 The app is 100% fee free and commission free with a minimum balance of just $100 to get started. If you want to open a retirement account, the minimum is $500.
With this app, you can passively invest in dividend aristocrats and take advantage of the portfolio level dividend reinvestment as well as the automated rebalancing feature. You can also set up a recurring deposit every week or month if you want to put your portfolio on autopilot.
I actually started a dividend portfolio earlier this year with M1 Finance where I own a number of dividend aristocrats.
Overall I have been very happy with the platform. It is a great place to get started with dividend investing.
Best Free Stock Promotions
Keep Reading: