Acorns, one of the most popular investing platforms of today, focuses on helping individuals save money by investing their spare change. Those who typically get the most out of Acorns are the ones who don't have the time or simply forget to invest. This app is for you if you are forgetful or just lazy!
Acorns became one of the fastest-growing stock investing platforms after it was launched in 2012. The app drew in hoards of celebrity endorsements and rave reviews from users. But, does this app really cater to all investors and allow users to trade penny stocks?
This article aims to respond to the above question and add insight into alternative platforms that may respond more adequately to investors' demands.
Interested in learning more about Acorns? Check out this full review of the Acorns platform.
What Is Acorns?
Acorns is hands down the best tool for those looking for a simple solution for investing. This is the robo-investing platform for you if you lack the time or willpower to invest. The company's main value proposition is to help individuals invest their loose change wisely.
With Acorns, you can choose between three different subscription models to invest in the way that makes the most sense for you. These come at various prices and features and will appeal to different types of investors.
Acorns Lite
At $1 per month, users of Acorns Lite will get access to the Round-Ups technology, bonus cash for investing, and education resources.
Acorns Personal
For $3 per month, Acorns Personal offers everything that the lite account does plus access to retirement accounts and a checking account. Acorns Personal allows investors to have all their information in one place.
Acorns Family
Similar to Acorns Personal, Acorns Family includes everything that both the Lite and Personal accounts offer. However, at $5 per month, Acorns Family allows accounts to be opened up for children who typically aren't investing on their own.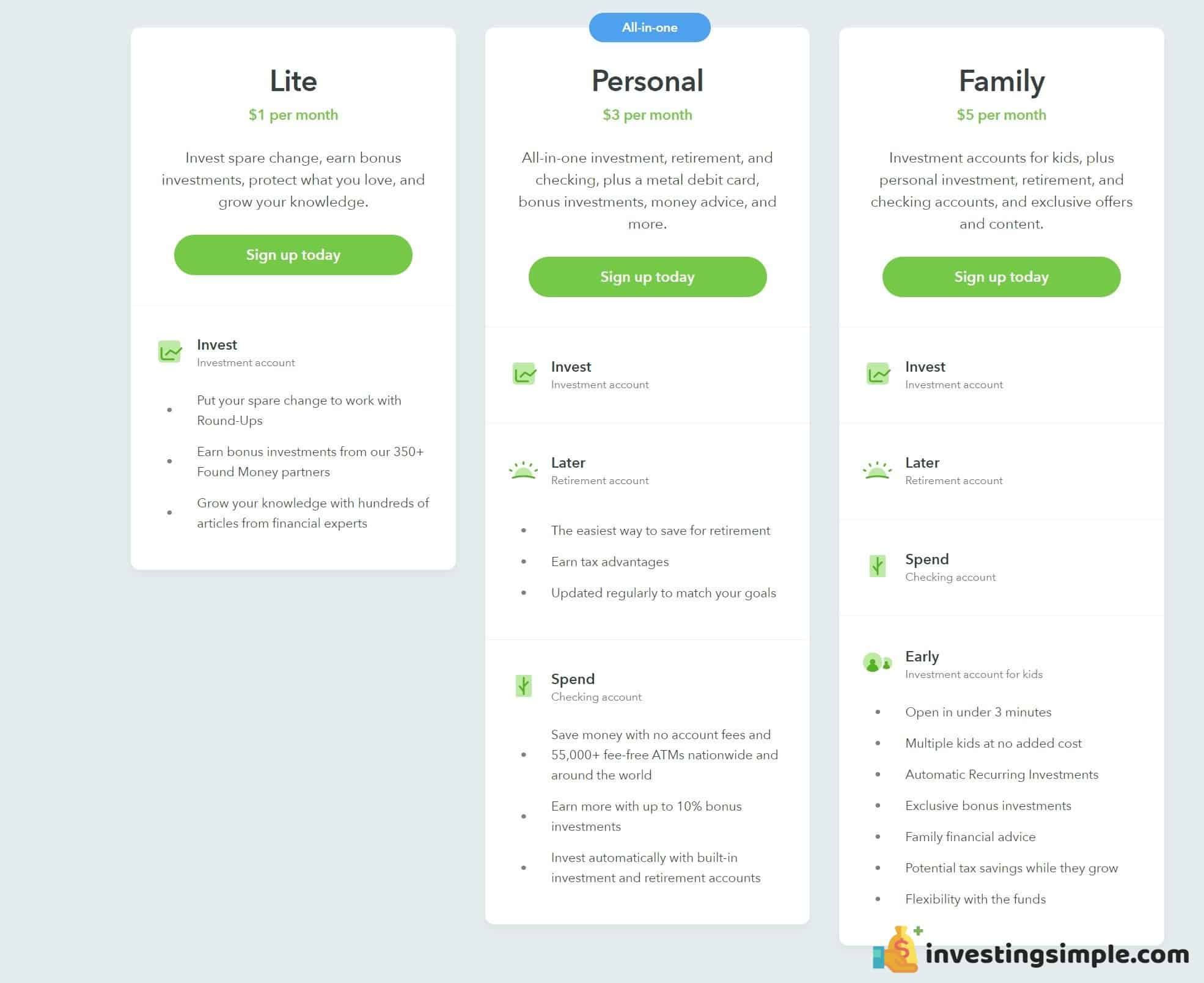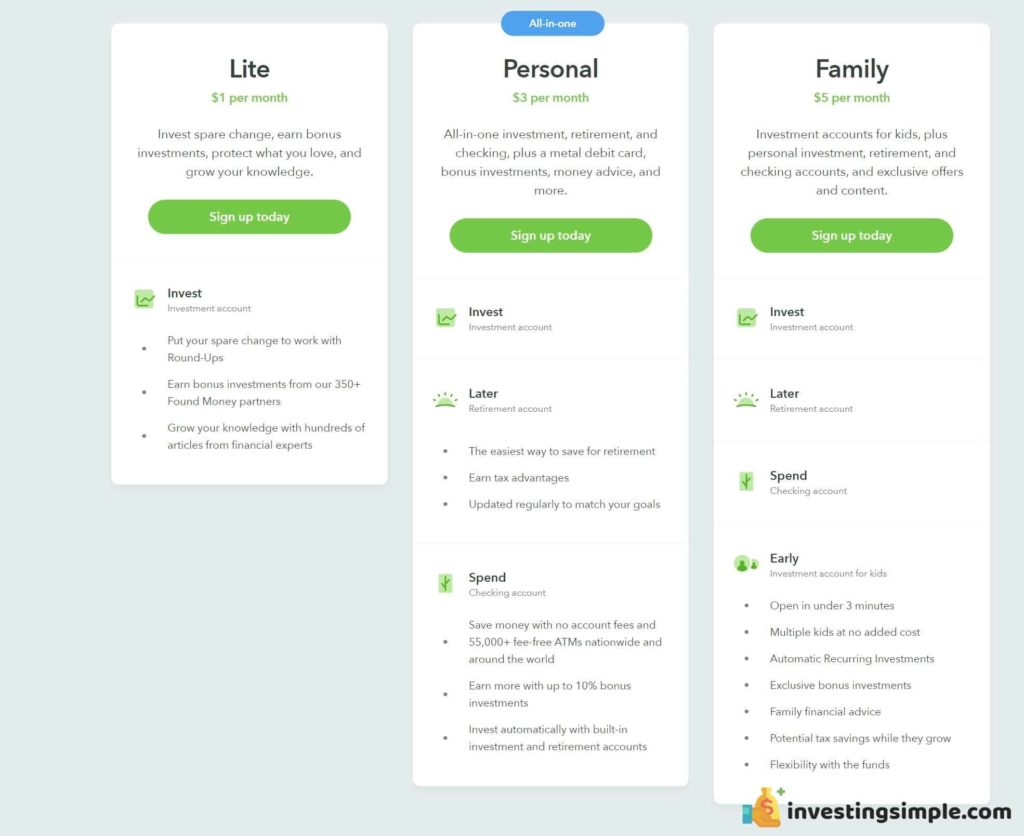 How Does Investing With Acorns Work?
On Acorns, each investment option is broken up into one of 5 core portfolios. These portfolios are allocated across a risk tolerance spectrum. Each portfolio is broken up into multiple ETFs to reach the stated goal of the portfolio.
These portfolios range from conservative to aggressive with the option to focus on companies with a sustainability focus.
Whether the spare change from your purchases is used to invest in your chosen portfolio, or you make an investment of your own choosing, you will only be able to invest in one of these portfolios.
Acorns does not allow its users to invest in individual stocks. This is because investing with Acorns should be put on auto-pilot. Investing in this form is a passive way of building wealth and it will not require significant research before each investment.
Does Acorns Offer Penny Stocks?
As explained above, Acorns only allows its users to invest in one of 5 core portfolios or 4 additional sustainability-centered portfolios.
With that in mind, Acorns does not offer any access to penny stocks. Penny stocks are typically defined as shares of a company that are trading at below $5. Shares that fall into this category are typically not traded on a major exchange such as the New York Stock exchange. This is because they do not meet certain criteria set forth by the exchange.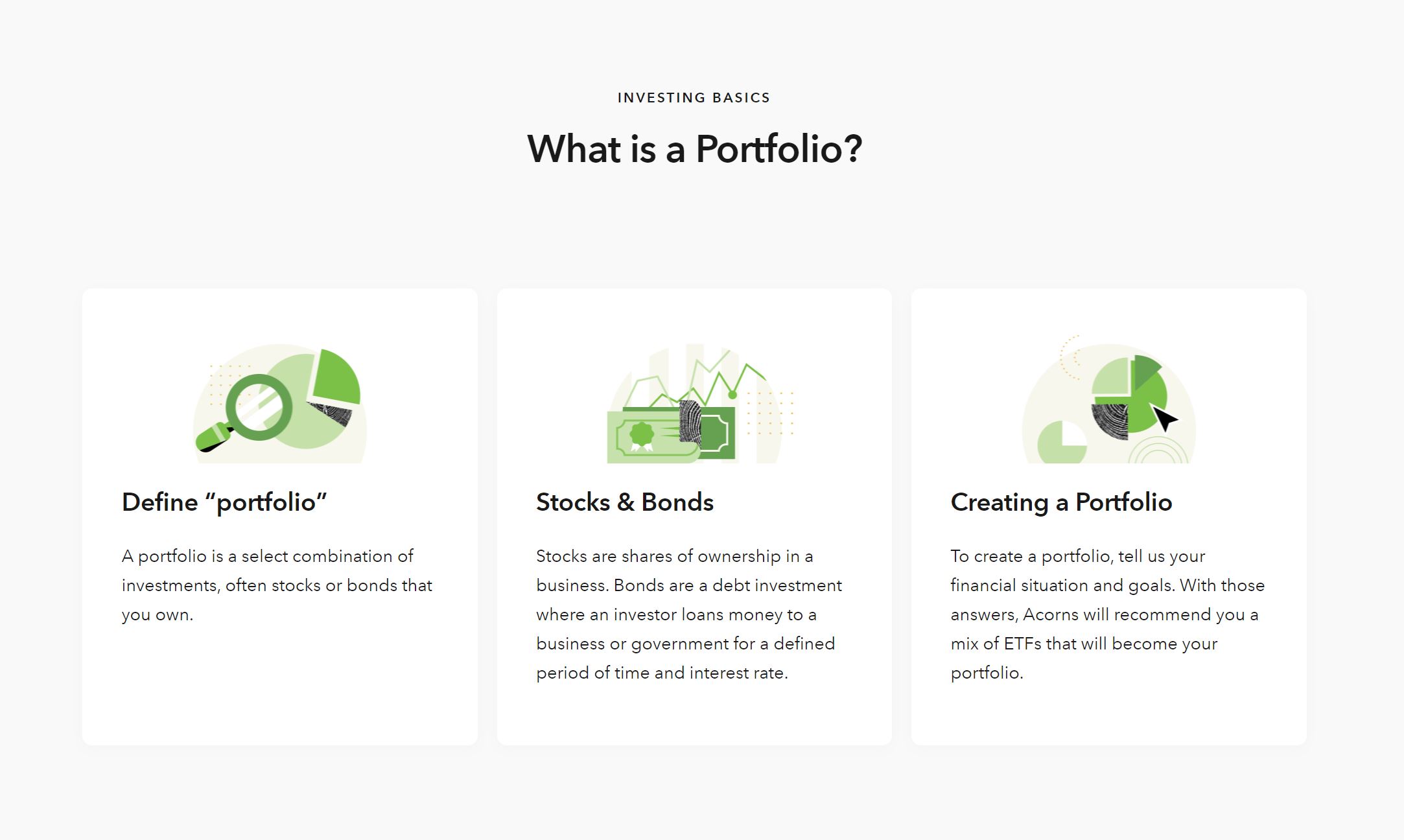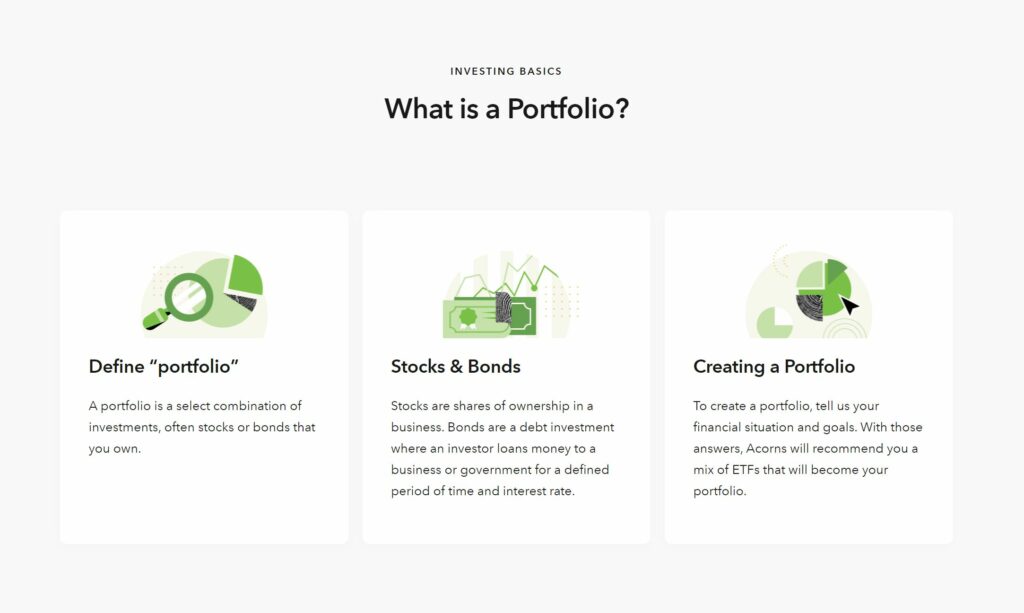 Platforms With Access to Penny Stocks
Just because Acorns does not give its users access to penny stocks on the platform does not mean that no other site will. There are plenty of investing platforms that have advanced penny stock trading features such as Firstrade, Fidelity, and TD Ameritrade.
All of these platforms allow users to invest in penny stocks and for relatively low prices. Keep in mind that penny stocks are considered a speculative investment and should be traded with caution.
Acorns does not allow penny stocks or individual stocks for that matter. This is because the company believes the best returns are made when we invest consistently over time and in a low-cost fashion. Investing in penny stocks, on the other hand, is often sporadic and comes with limited information.
Does Acorns Offer Penny Stocks: Final Thoughts
As mentioned earlier, Acorns does not offer penny stocks. While this may be a disappointment to some investors, there are several other platforms that do allow this form of trading.
Acorns offers great tools and resources for those looking to invest on auto-pilot and aren't as concerned with the day-to-day investment decisions.
In addition to investing, Acorns also offers other tools like checking accounts, cash back programs, and educational opportunities.
Acorns is currently offering a no-risk, free trial of its program for 30 days. If you try out the platform and decide it isn't for you, you can cancel at any time. To sign up for Acorns, click on the button below!
Best Free Stock Promotions