Fidelity Investments is the epitome of diverse services. Consider it investment and financial planning super-sized.
In fact, if you're looking for a one-stop shop, you may have found it here.
You will get the key to open the door to a vast range of investments including stocks, options, ETFs, mutual funds, bonds, CDs, IPOs, and precious metals. And most importantly, you won't pay a penny of commission for online US stock, options and Exchange Traded Funds (ETFs).
In its history of nearly 75 years in the investment and financial advice arena, Fidelity continues to dominate the market, rolling out new services continuously. It also has an impressive number of team members to serve investors. The company employs more than 40,000 associates who are focused on the long-term success of people like you.
Fidelity has earned some of the industry's highest accolades.  It was just rated Best Online Broker in 2020 by Barron's and Investor's Business Daily. It was also named #1 for Order Execution and #1 for Research by StockBrokers.com in 2020. Keep in mind, this is an extremely competitive field, so taking home these awards is no small feat!
Here is another stellar stat: Fidelity customers saved a whopping $557 million through trades with improved pricing in 2019.
But wait, there's more. There are 32 million individual Fidelity investors; 30.8 million banking accounts, 2,225 trades per day and Fidelity amasses 7.3 trillion in customer assets.
Also, you will not be flying without a safety net. Whether it's your first foray into the world of investing, or you have a good amount of experience under your bet, Fidelity is your back-up with tons of resources to get expert advice when you need it.
Fidelity Summary
Fidelity is one of the only brokerage firm to offer the powerful combo of:
Account Minimums: $0 for a retail brokerage account,
Trading Commissions: $0 commission-free trading for stocks, ETFs, and options
Account Types: Taxable, joint, IRA, Roth IRA, SEP IRA, Simple IRA, Solo 401(K), Trusts, 529, Custodial, Checking, Money Market, CDs
Top Features: Commission-Free Trading, Zero Expense Ratio index funds, Fidelity Go Roboadvisor, Fractional Share Investing using stocks and ETFs
Fidelity Investments
Pricing

Assets

Account Types

Retirement Planning

User Friendly
Summary
Fidelity is one of the most well respected brokerages available today. They have an array of excellent products ranging from taxable brokerage accounts to retirement accounts. You can go the DIY route and trade stocks and ETFs commission free. Or, you can take advantage of the other investment options such as the reasonably priced Fidelity Go robo-advisor.
Pros
Excellent customer service
$0 online trading commissions for stocks & ETFs
Fidelity Go robo-advisor free for first $10,000 managed
Cons
High minimums for access to financial advisors
Platform might be overwhelming for a complete beginner
Fidelity Investments
Once you have signed up as a Fidelity client, you will be able to build a portfolio that includes:
Stocks
You will get comprehensive research and low online commission rates to buy and sell shares of publicly traded companies in both domestic and international markets.
Mutual Funds
More than 10,000 funds from Fidelity and other companies, plus the tools and experience to help you choose the funds to meet your investing goals.
Exchange Traded Funds (ETFs)
Commission-free ETFs from Fidelity, iShares and more, plus the guidance and resources to help you screen, evaluate, and monitor ETFs before and after you invest.
Options
Advanced analytics, custom screeners, and expert commentary to trade options confidently for a low, transparent price.
Bonds and Certificates of Deposit (CDs)
More than 40,000 new issue and secondary market bonds and CDs to choose from, and approximately 60,000 total offerings quotations when including our depth of book.
Precious Metals
There is even an opportunity for investors to trade gold, silver, and palladium as part of a diversified strategy.

Fidelity Investment Options
Give some thought to your level of comfort buying into and managing your portfolio.
Fidelity has options for investors in every stage of the game, including:
Fidelity Go Robo-Advisor
This program gives you digital investment management to help you stay on track. Basically, it is a robo-advisor.
It carries no investment minimum, but has a gross advisory fee of 0.35% for accounts of $50,000 or above.
Fidelity Personalized Planning And Advice
This option gives you digital investment management, along with access to financial advice during one-on-one phone calls with actual live Fidelity advisors. This is the real-person approach rather than robo-advice.
There is a minimum investment of $25,000 and a gross advisory fee of 0.50%.
Wealth Management
Offers customized planning, advice and investment management from a dedicated advisor who works with you personally. It is possible you may even become buddies.
There is a minimum investment of $250,000 for a single advisor or $50,000 for access to a team of advisors.
The gross advisory fee is 0.50% to 1.50%
Private Wealth Management
When you hit the big leagues, Fidelity will give you comprehensive panning, advice and investment management by your own wealth management team, led by your designated advisor.
There is a minimum investment of $2 million for Fidelity Wealth Management.
This option carries a gross advisory fee ranging from 0.20% to 1.05%.
DIY Brokerage Account
Of course, if you decide to take the plunge to trade and invest on your own, you can learn from Fidelity online planning tools and select from a wide array of stocks, bonds, ETFs and mutual funds.
Fidelity Spire App
Fidelity just launched a free mobile app with a simplified design and an innovative decision-making tool to help all young adults achieve their financial goals. It is meant to be convenient, easy to navigate, and maybe even fun!
At its roots are the mission to inspire you to stay focused, motivated and informed when making money decisions. They accomplish this by giving users the tools to plan, save and invest more easily for short- and longer-term goals.
It is simple to navigate but a very powerful mobile app that lets you:
Set goals and track progress: Through an intuitive interface, you can select what you are saving for, the amount you will need, and when you would like to reach this goal. It helps show you how to track your progress and align an account in keeping with the timeline of your goals.
Prioritize goals: With a unique "one touch" decision tool, you will be able to immediately see the long-term impact of allocating more money toward one goal versus another.
Access to simplified investing pricing: You will be able to explore investing options, such as the award-winning Fidelity Go robo-advisor to manage your investments for you. Many competitors offer similar services with minimum requirements and higher subscription fees.
Doable price tag: Not only does Spire have no account opening minimums, it also comes with a low $3/month subscription-based price and its portfolios are made of zero expense ratio funds.
Get money tips: Fidelity Spire features a learning section with quick- read financial tips and education that are specific to your goals, both today, tomorrow, and into the future.
Linking Up
Fidelity Spire now makes it easy to link goals to two different types of your Fidelity accounts.
For a short-term goal established in Fidelity Spire, the Fidelity Cash Management account, with no fees or minimum balances, and ATM fee reimbursement, can be a powerful option.
For long-term goals, with the opportunity for investment growth over time, users can decide whether to invest on their own, or enroll in a service that does the investing for them like Fidelity Go.
New Subscription Prices
In keeping with Fidelity Spire's simplicity and value, Fidelity Go is moving to a subscription pricing of $3/month for accounts with a balance of $10,000 to $49,999. If your account is $50,000 or above, the fee is 0.35% per year.
For accounts with a balance of less than $10,000, Fidelity Go is free of any advisory fees.
With this clear approach to pricing, Fidelity is working hard to cut down the complexity of investing.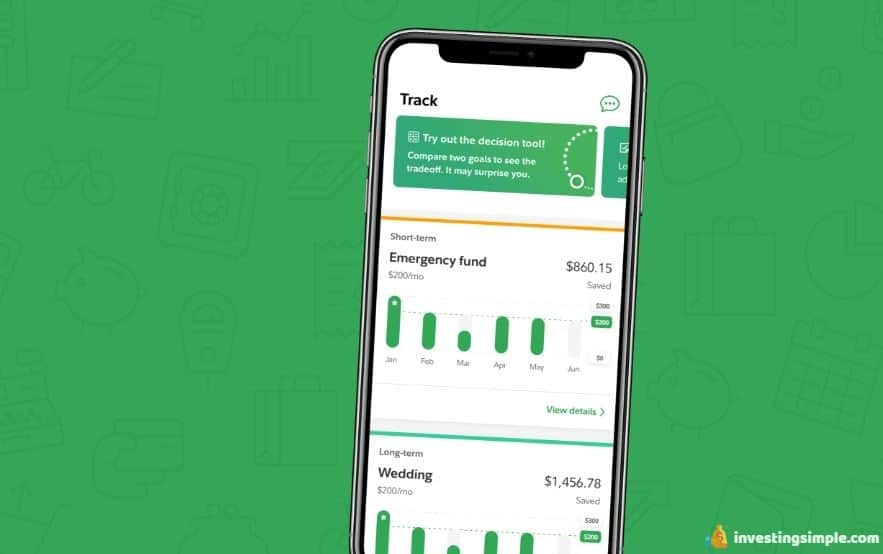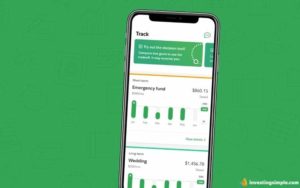 Fidelity Interactive ETFs
This past June, Fidelity premiered its first suite of brand spanking new active equity ETFs. The three new ETFs are available commission-free to people who invest and also financial advisors through Fidelity's online brokerage platforms.
The active equity ETFs are competitively priced with total expense ratios of 0.59% each. They will team you up with the same portfolio managers and research teams as with their previous mutual funds.
Fidelity is a leading provider of ETFs with more than $440 billion in ETF client assets.
Fidelity's active equity ETFs is based on a cutting-edge "tracking basket" system that retains the benefits of the ETF structure, provides info for you to help you efficiently trade shares, and lets you add value through its active management.
Fidelity's platform offers individual investors and advisors access to more than 2,000 ETFs, all commission-free.
Always keep in mind that ETFs are subject to market fluctuation and the risks of their selected investments.
Fidelity Fractional Share Investing
Fractional investing is a fantastic way for you to buy into stocks of your selected companies without the heavy price tag of an entire share. You can think of this option as dollar investing.
You can buy a slice, which is a fraction of a share, then see how it performs. If it's a money-maker, maybe buy another slice and work your way towards a goal of a small portfolio of shares.
As a fractional share investor, you can choose from among 7,000 US stocks and ETFs, and you can buy and sell through the mobile app.
Investment Themes
Rather than casting a wide net and putting  your money in shares across the board, you can consider Investing Themes, which are structured around how you can reach your goals.
Thematic Investing
This approach lets you invest in longer-term trends or companies that you believe in, such as designing new medical technology, seeking alternative fuel sources, or looking for new ways to recycle and repurpose.
Think about your own beliefs and put your money towards companies supporting these worthy causes. You may find your attention shifts to other companies as time goes by and social and environmental developments take place.
Sector Investing
This option lets you target stock of companies in specific segments of the economy. It's an avenue to help you pinpoint where growth is taking place and diversify your portfolio.
Since this option is based on a company's historical growth, it can possibly be an option that manages your risk.
Active Trader Pro
So, you've learned the ropes and have plenty of experience and knowledge (and confidence) to become an active investor
Fidelity can help you make smarter trading decisions before, during, and after the trade with Active Trader Pro. This was launched to give you real-time insights, visual snapshots to monitor your investments, and powerful trading tools.
Active Trader Pro tools include:
Find trading ideas with real-time alerts
Spot trading opportunities in real-time with clear, actionable alerts from real-time analytics.
Be in the know when a stock hits a new high or low, crosses over a key technical level, experiences an unusual spike in intraday volume compared to its historical average volume, and more
Get insights to help know when to buy and sell
Define entry and exit strategies
Visualize a trade's potential risk and reward on a chart, and
Set an alert to stay on top of price movements
Daily Dashboard
You are busy, and Fidelity knows that. You don't have the time (or motivation) to sit and study how your investments are faring day in and day out, what trends you should be following, and any overall market news.
The daily dashboard gives you a snapshot of these important issues to start off your trading day. It's like downloading the latest marketing news, but it is condensed into what's relevant for you, up to the minute.
There are also online webinars you can reserve spots for or take a look at from a library of info sessions that already took place.
This is an excellent way for beginning investors to get the bigger picture of the world of investing, setting goals, and successfully riding the ups-and-downs of market fluctuations.
Fidelity Retirement
It's really never too early to start planning for a happy, financially healthy retirement. Fidelity can help you move an old 401(k) – known as rolling over an IRA, or open a Roth or traditional IRA for potential tax-free growth annually.
There are no account fees for retirement accounts.
There are no account minimums when you open an IRA, and you can take advantage of commission-free trades for online US stock and ETF transactions.
Once you've set up your IRA, you can make an initial contribution, choose investments, or automate future contributions to fit your needs – you decide how much, how often, and when.
No matter where you are in life, Fidelity has been designed to give you guidance, tools and services via a retirement calculator. This tool can help you prepare for retirement on your terms, no matter what life stage you are in. You may be saving for retirement, getting ready to retire or managing your money in retirement.


Fidelity Debt Management Plan
Maybe it was a new vehicle, or an unexpected medical expense, or even a wedding. Fidelity has debt management calculators and robo-advisors to help you dig your way out.
The process begins with a budget checkup done through an easy-to-use, interactive calculator to help you quickly categorize your monthly expenses and figure out the bottom line: if you are living in a surplus or a deficit.
The next step is a financial health assessment, to identify where you need to make changes, like cutting out your late-night Amazon splurge purchases or your morning egg sandwich from the corner café. Using this info, Fidelity will give you a custom assessment of  your overall financial plan.
Using this detailed info will guide you to draw up a firm budget that will help you tackle that debt.
One common source of debt for people our age is student loans. Fidelity will give you options and suggestions on ways to pay back your student loans faster, while not having to survive on a shoestring budget
Fidelity Pros
Enormous range of investment choices
No account fees, no minimums to open a retail brokerage account
$0 commission for online US stock, ETF, and option trades
Fractional share trading with access to more than 7,000 US Stocks and ETFs
Most services available through the Fidelity Mobile App
Reputation for excellent customer support
Online tools and calculators help you understand your spending habits, create a budget and eliminate debt
Fidelity Cons
High thresholds for access to financial advisors
May be overwhelming info overload for newbies
Limited to US market shares
It's a challenge to come up with a list of cons for Fidelity Investments.
They have the experience gleaned over nearly 75 years, yet are still constantly refreshing their list of services. Fidelity's info centers are top-notch, giving people the background to navigate their portfolio. It can be a dizzying website to maneuver around, however, because of the enormous menu.
But it is certainly worth the time investment to become familiar with the site and the app.
In the end, we think Fidelity is a great option to consider for both new and more experienced investors. We would love to hear your experiences with the investment company!
Best Free Stock Promotions
Keep Reading: