Welcome to 2021! Many of us make resolutions about our health and well-being, but we're here to say there are some simple (painless) steps you can take to improve your overall financial health.
The best way to reach any of your goals is to take smaller, realistic steps to get there. So, we've come up with a list of relatively easy but very effective ways to get your finances on solid ground in the new year.
1. Consolidate or transfer old retirement accounts
An Individual Retirement Account (IRA) is a type of retirement savings account that offers tax advantages for long term investors looking ahead to their retirement years.
You could have a hefty balance in and old IRA that you have forgotten about completely. Or you may have set up small IRAs with various financial institutions, and put off consolidating them.
Chances are good these accounts are not generating as much value as possible, since allocations should change over time. Maybe you believe it takes a lot of time and effort to switch to a better IRA option. Or maybe you are worried there will be transfer fees.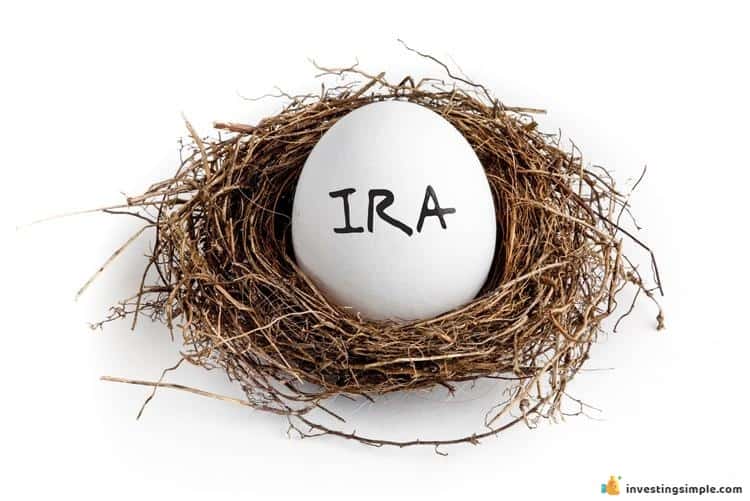 Here's the good news: There are some great online investing platforms out there that are a far better option for your retirement account, and you can transfer them nearly effortlessly. One of them is M1 Finance.
You can transfer your IRA account to M1 Finance without paying any fees. What's more, once you rollover all of your current IRAs into M1 you won't have to pay any IRA maintenance fees.
Most IRA accounts do come with an annual fee. The fee is typically a flat fee that's not based on a percentage of your IRA investment. No such fee exists with M1!
2. Set up recurring deposits to your IRA
We all know saving money can be a chore. Maybe you are determined to add to your IRA, but don't seem to have the extra cash lying around. But chances are good if you set up your deposits automatically, you won't even feel a pinch.
You can maximize your Roth IRA contributions effortlessly. Simply set up automatic weekly transfers. These are available to you when you transfer a minimum of $500 into an M1 Finance IRA.
After transferring your IRA to M1 Finance, you can set up these recurring deposits to your account on a set schedule. It only takes a minute, and it is an easy way to build your wealth automatically.
How much should you plan to set aside? As much as you can!
In 2021, the maximum contribution to all your IRAs is $6,000 if you are under 50 and $7,000 if you are over 50. Sure, it is probably unlikely you will reach this threshold, but make it your goal to contribute as much as you can to your M1 IRA.
3. Earn higher interest on your checking account
You should pay close attention to the APR on your checking account.
Many of the big banks have lousy rates, but right now you can earn 1% on a M1 Spend Plus checking account. That's 25 times the national APR for a checking account. That means you'll earn the same in 2 weeks as you would in an entire year with a big bank.
Also, it's a far better choice to buy with a debit card than a credit card that will charge you monthly interest unless you pay off in full. With this M1 account, you can earn 1% cash back on qualifying debit card purchases.


4. Aim to save or invest a set percentage of your income
As a recommended rule, you should be saving at least 10-15% of your monthly take-home pay.
That percentage may be different depending on where you live, the size of your family, the life stage you're in, and how much debt you have. However, setting aside even 5% of your paycheck is better than none! As noted above, you should shop around for the best APR on your savings account before you decide where to keep your money.
If you're ready to venture into investing, M1 is a solid choice. Designers made the platform for people as a lower-cost alternative to a traditional brokerage because of its free benefits such as automated rebalancing.
There is just a $100 minimum ($500 for retirement accounts) to start your account. This means you can skip a night out on the town and use that $100 to open an investment portfolio.
M1 also has zero portfolio management fees. Many similar platforms charge annual fees for overseeing your account.
5. Cut out (at least) 1 habit that costs you money
For most of us, this means quitting takeout food, and yes, that includes coffee.
Consider this startling statistic: Recent studies have shown that two thirds (66 percent) of working Americans buy their lunch rather than bringing it from home. And this adds up fast! Grabbing food to-go or dining in for lunch costs people an average of around $35 a week.
That's an incredible total of more than $1,900 every year.
Now, let's talk about java. Depending on where you live and how fancy you like your cup of joe, if you're buying coffee, you're spending between $3 and $12 per cup. Meanwhile, brewing a cup of coffee at home costs you between 15 and 20 cents per cup. No, it doesn't come in a trendy Starbucks paper cup, but you can use the saved money and buy a really cool mug.
Bonus: you won't have to get up early to stand in line.
We encourage you to take any steps you can – no matter how small – to stabilize your financial health in 2021. Set goals and stick to them, and you will have an even happier new year come next January.