Margin investing, when done correctly, is a skill that has been proven time and time again to increase the earnings of investors. Though buying on margin increases risk through leverage, it can also increase an investor's return.
Margin investing is a tool that only intermediate and advanced investors should consider due to its rather complicated fee structure and increased exposure to risk.
With Firstrade, margin investing is meant to be as painless and simple as possible. This article is dedicated to teaching you how to establish a margin account with Firstrade.
Consider learning more about how Firstrade works.
Setting Up a Margin Account on Firstrade
To set up a margin account on Firstrade, there are four steps that you must complete. These steps are easy to follow and will ensure that you are fully prepared to begin margin trading with Firstrade.
While there are various forms of margin, the examples we use in this article focus on borrowing in order to purchase more stock. Short selling is also available on Firstrade. If you are interested in learning more about how to short sell on the platform, check out Firstrade Short Selling.
Understand Risks and Rewards
The first is to ensure that you have a complete understanding of the risks and benefits of using margin. As stated above, buying on margin is the act of borrowing money to purchase securities.
This strategy is implemented when an investor purchases an asset and only purchases a portion with his or her own capital. The remaining portion of the purchase is obtained through borrowed capital from a broker. This is known as using leverage to fund investments. As in all things, leverage will amplify the results.
If your investment is successful and your equities increase in value, then you stand to gain much more in profit than you would have otherwise.
The opposite is also true. If the stock goes down in price, you are still on the hook to pay back the broker who lent you the money. This means that you could be in a considerably worse state than you were previously.
Account Minimum
Before you may begin margin investing with Firstrade, you must have at least $2,000 in your account. This is to ensure liquidity and protect you and Firstrade.
To illustrate, if an investor cannot come up with at least $2,000 in their account, both the broker and the investor are at great risk of not being able to meet their obligations.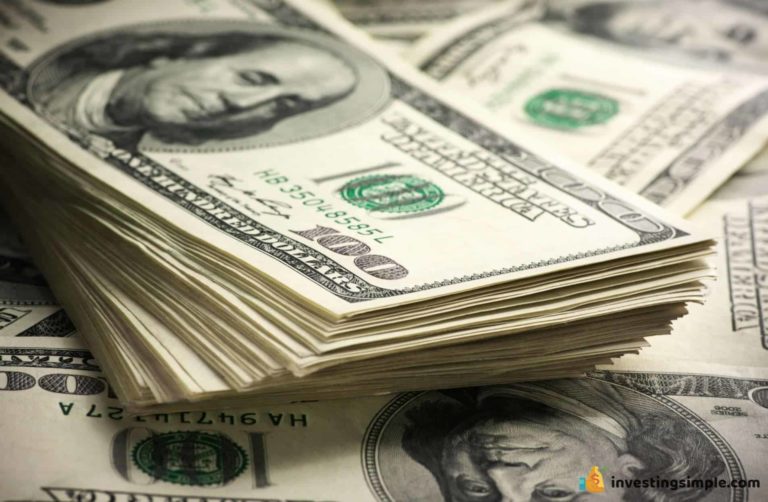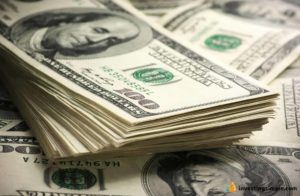 Complete an Application
With Firstrade, this step may be accomplished in two ways. The first is to fill out an old-fashioned print application and then email or fax in the completed copy. Since we are no longer living in the stone age, our recommendation is to fill out the application online.
However, if you value a physical copy and a paper trail, here is the link to the application document.
Otherwise, you can simply apply for a margin account by accessing your account and heading to your profile. From there, select 'Account Status' and then 'Add Margin' to complete the application process.
Enjoy Trading
Once your application is approved, you will be able to enjoy the benefits of margin trading with Firstrade.
Margin Rates
An important distinguishing factor when comparing brokerages is the fees they charge to margin investors. Firstrade touts that its fees are among the lowest in the industry, starting at 4.50%.
Of course, the fees that investors will pay are on a sliding scale. The larger your margin balance, the less you will pay in fees. While these rates may fluctuate over time, consider checking out Firstrade margin rates for the most up-to-date information.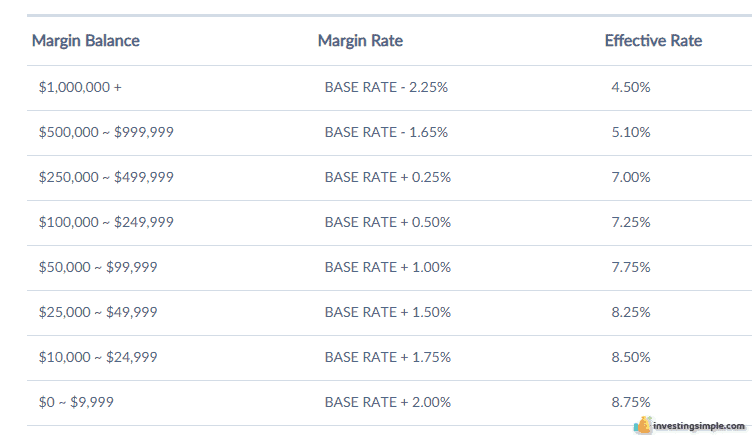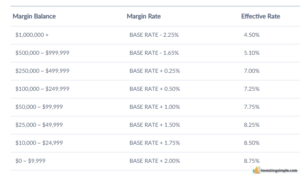 Margin Requirements
Believe it or not, you are not simply able to borrow as much money as you would like. Before you can borrow a significant sum of money, you must prove that you are good for it by putting up some of your own cash.
From the Firstrade website: "A margin requirement is the percentage of marginable securities that an investor must pay for with his/her own cash." This definition can be broken down further into an initial margin requirement and a maintenance margin requirement.
While rates and fees charged to investors vary from brokerage to brokerage, minimum margin requirements are set by the Federal Reserve Board.
Initial Margin Requirement
On Firstrade, the initial margin requirement, or the percentage of equity required when an investor opens a position, is 50% for stocks. This means that if you are interested in purchasing $10,000 in XYZ Company stock, you will be required to put up $5,000 of your own money.
This enables you to have a total of $10,000 of margin buying power.


Maintenance Margin Requirement
Since the price of assets fluctuates over time, the margin requirement does not remain at 50% throughout the investment. Due to this fluctuation in price, a maintenance margin requirement is also in place.
This requirement states that investors must have at least 30% of the total purchased securities in equity.
For example, if you borrowed $5,000 and contributed $5,000 of your own capital to purchase $10,000 of securities, and the stock fell by 30%, you will be under the 30% requirement.
You will still owe the broker $5,000 and now your equity just diminished to $2,000. This means that you currently only have 20% of the total invested assets in equity. In this case, you may be subject to a margin call.
A margin call requires an investor to liquidate some of his or her equities or deposit more cash into a margin account to remedy the margin call. If an investor is not able to come up with the necessary funds, the broker may be forced to liquidate the funds to recoup the required capital.
Firstrade Margin: Final Thoughts
As you have seen in the above examples, margin can either be your best friend, or your worst enemy. Trading with margin should be treated with caution. Be sure that you fully understand the risks and rewards associated with margin trading.
Firstrade is a great platform if you are interested in learning more about margin trading as there are countless resources available for intermediate and advanced traders. Firstrade also offers multiple other equity offerings in the form of options, ETFs, mutual funds, and bonds.
Check out our full Firstrade review to learn more.
Best Free Stock Promotions