Firstrade is one of the oldest online brokerages out there, offering commission-free digital trading and superior levels of service and control than most of its newer competitors.  They have been a reliable trading platform since they first opened in 1985.
With the general state of things today, and how seamlessly one can make investments and move money around from just their phone, one might wonder just how safe an online brokerage like Firstrade really is.
Furthermore, what if the worst-case scenario happened?
What if Firstrade goes out of business and went absolutely bankrupt while they held your investment portfolio?
Today, we're going to get to the bottom of these concerns, explain exactly what would happen to you in these events.
We'll also provide further context about the state of your current funds that you may have placed in their care.
What If Firstrade Goes Bankrupt?
If Firstrade, or any other trading platform shuts down completely, your financial assets will remain intact, in nearly every scenario.
This is because although you have them placed in Firstrade, you are the owner of your stocks and bonds, and the brokerage account they're stored in. 
The only way that your stocks and assets would go missing in this case is if there was intentional fraud - which is highly culpable by FINRA, the SEC, and the FDIC.
However, please understand that this is an entirely different scenario than if your personal investments go downhill. If you experience loss in the stock market, there is no protection for your bottom line.
The risk of loss is inherent to investing, and cannot be offset through the brokerage you use.
That being said, if something catastrophic happens to Firstrade or any other broker you're using, your money will be covered up to a certain point.
If Your Assets Go Missing
Firstrade is a registered member of the Security Investment Protection Corp (SIPC).
SIPC members have insurance provided by the Corp, which covers them in the event of a gigantic financial loss, or bankruptcy, but the main function of this insurance is to protect customers.
So long as your brokerage of choice (including Firstrade) is involved with the SIPC, your investment portfolio and your cash on reserve is insured by them. 
This standard protection insures up to $500,000 of your investment portfolio, and $250,000 of your reserved cash within Firstrade.
Actually, Firstrade has additional SIPC insurance - every account that works with them is ensured with an excess SIPC policy which covers $37,500,000 in securities, and $900,000 in cash reserves in total.
Because the SIPC insurance does have these limits in place, a potential course of action to consider would be to move any excess investments and cash reserves to a second broker, where those funds would fall under the SIPC insurance again.


Further Ways The SIPC Protects Investors
When a brokerage becomes a member of the SIPC, they gain more momentum as a company.
Because they're registered, they are deemed 'safe' by large individual investors, and are able to conduct their business at a very large scale.
The "cost" of this for SIPC members is to abide by a strict code of rules, which protects you:
Customer Assets must be kept in separate accounts from Firstrade's money
Firstrade must have a specified emergency fund in liquid assets for potential catastrophe
They cannot use their customer's funds to bail themselves as a company out
Furthermore, the federal government is in turn keeping the SIPC themselves in check!
In the event your SIPC insurance does need to take effect, the SIPC is required to work with a court-appointed trustee to return your assets to you as quickly as possible.
Your stock shares' value will be based on the closing price on the date your petition is filed with the SIPC.
FINRA Is Also On Your Side
The Financial Industry Regulatory Authority is a government organization that oversees and regulates all the activity of the stock market, as well as the conduct between individual brokers and investors.
FINRA helps individual investors by enforcing ethical standards on firms like (and including) Firstrade, which also involves regular examinations.
If you'd like to learn more about what FINRA does, check out this great overview here. 
Because of these public forces like the SIPC and FINRA that regulate private investment firms, Firstrade is very safe for trading stocks and growing wealth.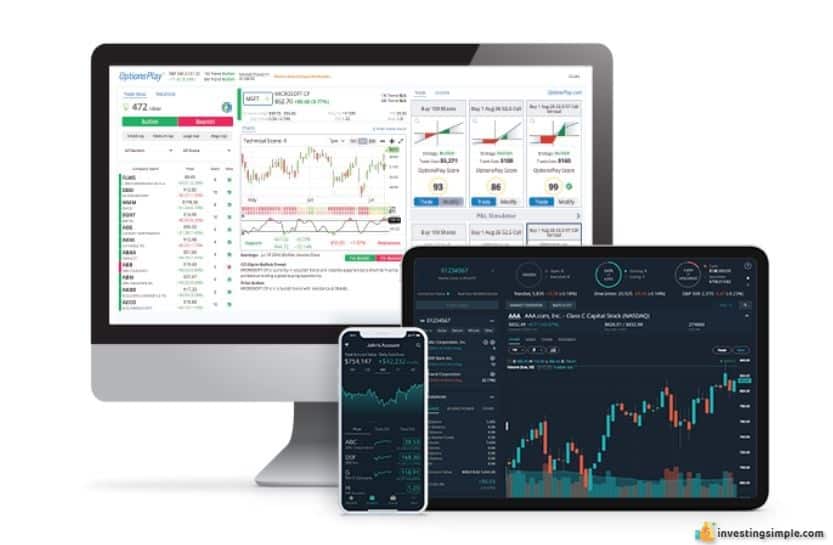 Is Using Firstrade Worth My Time?
In business, there's always a trade-off to every decision.
Firstrade is one of the most streamlined mobile investing interfaces on the market, featuring all of your standard goodies, such as commission-free trading and extended trading hours.
Where Firstrade shines is that it offers slightly more granularity of control when and how you buy your investments, as well as free advanced functions that competitor apps offer for a subscription.
Firstrade is also very competitive with its customer support - you can actually call them and get help if you run into any issues on the spot.
What Happens If Firstrade Fails?
If Firstrade fails, your investments are heavily insured by the SIPC and are protected.
If fraud took place on Firstrade's part, both the federal government, the SIPC, and FINRA would be on your side to help you get your assets back.
Regular market losses are not protected by these measures.
Want to learn how to avoid market loss? Check out our secret strategies here.
Best Free Stock Promotions