Gatsby Options is one of the most unique online brokers on the market today. What makes it unique is not because of an assortment of features, but instead because it specializes in one; options.
Gatsby has introduced a platform where options are the only focus. Instead of buying and selling stocks, mutual funds, bonds, and other financial instruments, Gatsby has made it a goal to offer top services solely in the options realm.
In this review, we will be taking a look at Gatsby to breakdown exactly what it is, some of the main features, and fees that you should be aware of. 
Gatsby Options Features
Mobile App

Features

Customer Support

Trade Incentives

User Friendly
Summary
Gatsby likely has everything you would want in an online broker tailored to options trading. Its fees are extremely competitive (because it has none) with other online broker's offering up options trading. If you are specifically interested in trading options, Gatsby may be a great option for you. If you are looking to branch out to other financial assets such as stocks, ETFs, mutual funds, bonds, CDs, etc, you may want to look for another broker.
Pros
100% fee free options trading
Earn rewards from trading
$10 minimum
Cons
10,000+ waiting list
Limited customer service
Summary
There are no fees charged by Gatsby for buying and selling options on its platform
Only options offered on Gatsby, no stocks, ETFs, mutual funds, bonds, etc
Gatsby has gathered a community of options traders so you can socialize with others and come up with ideas in a highly collaborative setting
Your investments are SIPC insured up to $500,000
Mobile app simplifies the options trading process
Ability to earn rewards and redeem for gift cards
$10 account minimum if you are looking to open an account with Gatsby
What Is Gatsby Options?
Gatsby is a free platform for trading options online. Launched in 2018, this new app is on a mission to simplify options trading and make this asset class accessible to a wider range of investors.
As a more complex and risky asset class, options have typically only been used by experienced traders and speculators. However, Gatsby is creating an easier way to both learn about options and buy and sell them without paying any fees.
Gatsby offers a beginner-friendly interface on their mobile app that opens the options trading process to a wider group of investors. They also have a desktop version in the works. However, you'll need to join the waitlist on their site for updates.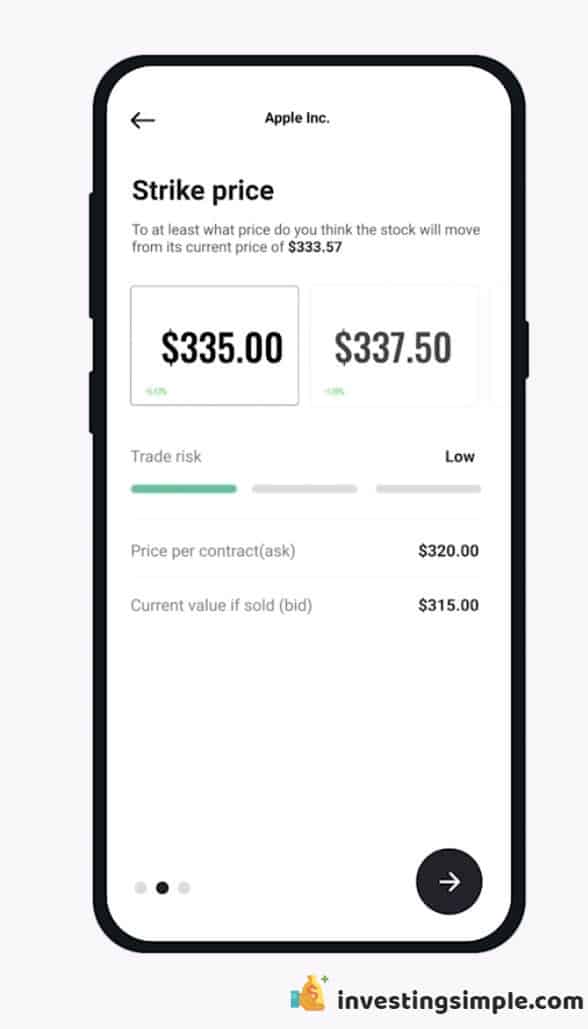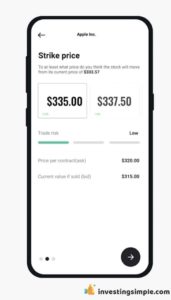 What Is An Option?
Options are a form of derivative investment. This means they derive their value from the price of the stock that they are related to.
To keep it simple, an option gives you the right, but not the obligation, to buy or sell a stock at a certain date and specified price.
The date of the option is called the expiration date and the specified price is called its strike price. 
For example, you could buy an option on Apple stock that would allow you to purchase one share for $120 on June 1st. The price of this option would be related to the current price of Apple stock as well as the time remaining until the expiration date.
Therefore, when trading options you must keep two factors in mind; time and price.
In general, options are used as short-term investment vehicles and require traders to keep up with short-term price movements in stocks to profit.
Types Of Options Contracts
There are two primary types of options; calls and puts.
To put it simply, when you buy a call you are expecting the stock to go up. A call option gives you the option to purchase a stock at a specified price. For example, the option on Apple stock described above is an example of a call option.
When you buy a put on the other hand, you are expecting the price to go down. That's because a put option gives you the option to sell a stock at a specified price. A put option on Apple stock could give you the right to sell Apple stock for $100 on June 1st. If the price had fallen below $100 by June 1st, you'd be able to execute your option and sell your shares of Apple stock for more than the market price. This is known as being "in the money".
Obviously, there is a lot more to options, and you should fully understand them before purchasing them. They are a high-risk, speculative asset. 
Options Premiums
The last important component of options are the premiums associated with contracts. This is the cost of purchasing the options contract.
Options contracts are offered in 100 share lots. That means that if you buy a call option on Apple stock, you are purchasing the option to buy 100 shares of Apple stock.
So, you have to take the premium, or what you are paying for the option, and multiply it by 100 in order to calculate the total cost of the option.
If you want to buy one call option for Apple with a $0.35 premium, the total trade will cost you $35 (100 X $0.35 = $35).
If Apple stock goes down and your option loses value, because you are not required to execute the transaction, you can just let it expire and lose the $35.
With options, your risk is defined because you are not obligated to execute your option at the expiration date.
Gatsby Options Features
You can open up a Gatsby account with as little as $10. As a result, you can start learning about options and getting your feet wet without putting a significant amount of money on the line.
As a complete beginner, it's likely that you'll end up losing money with options, so making your mistakes with a low dollar amount will be a good thing.
As long as you properly manage your risk, there is nothing wrong with starting small!
$0 Commissions
The only cost that you will incur when trading options is the premium associated with your contract. In terms of a commission charged from Gatsby, you will find none!
Many other brokers will offer fees such as a per-contract fee. As a beginner, these fees can add up and eat into your potential returns.
Gatsby Reward Points
Instead of charging you a commission, Gatsby will actually reward you for making more trades!
For every trade you make, you will be rewarded on a point-based system and those points can be redeemed for gift cards from top retailers and partner stores.
Depending on the size of your trade, you'll earn anywhere from 1-5 points. Very small transactions may not end up earning any points.
Each point is worth $0.01 and you'll be able to redeem your points as soon as you reach a $10 balance.
So as you can see, it will likely take some time to rack up enough points to redeem. However, if you are an active options trader this can add up to a nice little bonus.
Educational Resources
Unlike many of the other investing apps out there, Gatsby provides educational content for newer investors. They provide a comprehensive FAQ section that has information on various options strategies.
Additionally, they provide definitions of the important terms that you'll need to know as an options trader.
However, given the complexities of options trading, you'll probably want to seek out additional information before you get started.
SIPC Insurance
While Gatsby is not protected directly through the Federal Deposit Insurance Corporation, it does offer its options through ViewTrade Securities which is backed by the SIPC.
The SIPC (Securities Investor Protection Corporation) is willing to meet the claims of customers up to $500,000 with a maximum $250,000 on cash claims.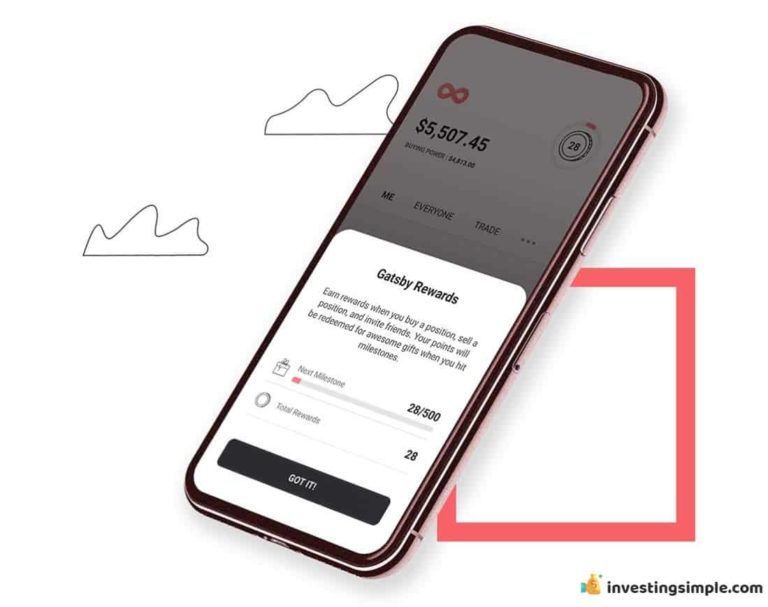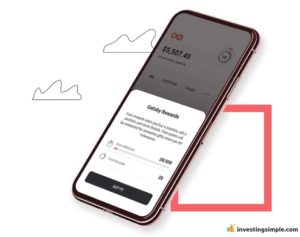 Gatsby Customer Support
Gatsby does not currently have a customer support line that you can use for urgent questions.
For all support inquiries, you'll need to submit a support ticket to the Gatsby team. Or alternatively, you may be able to find an answer on their FAQ page if your issue is not too complex.
Gatsby Options Fees
Gatsby currently does not charge any fees directly for the use of its options services. SEC & FINRA fees on certain transactions may still apply, however.
For options specifically, there is an ORF Fee on every transaction.
ORF Fee
An Option Regulatory Fee (ORF) is a fee that is collected by clearing members of the US option exchange. Depending on the exchange you are trading on, your fee may be different.
These are all typically a few pennies at most. So while it still is a fee, it is very minimal. This is also a fee you'll end up paying regardless of where you purchase your options from.
Account Minimum
Gatsby has a $10 account minimum which means you can still access the broker if you are looking to open a small account.
Gatsby Options Pros
No commissions or fees associated directly with Gatsby
An easy to understand mobile app
Gatsby's platform purposely makes the options trading process simple for beginners
Both market and limit orders offered
A community atmosphere where you can make friends and discuss trades
SIPC insurance covers up to $500,000 of positions and $250,000 of cash in an account
Gatsby Reward Points incentivizes you to earn points through trading and eventually exchange them for gift cards to top retail stores in the US
Gatsby Options Cons
While it is low, a $10 account minimum is still needed to open a Gatsby account
No customer support phone number as of now
Limited educational resources that you can access directly through Gatsby to learn about options
The Final Verdict: Gatsby Options
To sum it all up, Gatsby has everything you would want in an online broker tailored to options trading. Its fees are extremely competitive (because it has none) with other online brokers offering up options trading.
If you are specifically interested in trading options, Gatsby may be a great option for you. If you are looking to branch out to other financial assets such as stocks, ETFs, mutual funds, bonds, CDs, etc, you may want to look for another broker.
If you're looking to learn about options as well as trade them, you'll likely need to seek out additional resources outside of Gatsby. There are currently not extensive educational resources within the Gatsby Options platform.
In the end, however, it all comes down to you and your goals. But, if your only goal is to be an options trader, Gatsby will have you covered with the platform and features you will need!
Best Free Stock Promotions
Keep Reading: