Silver, a sister metal to gold as a hedge to market volatility, has often intrigued investors looking to avoid a turbulent market. This recession-friendly precious metal has been an important investment for generations. Whether it is buying silver coins or investing in ETFs of silver companies, investors should know what options are available and how to use them.
But, in 2021, is it still a good idea to be investing in silver and other precious metals? This article aims to shed light on the do's and don't when buying silver and how to successfully integrate it into your portfolio.
How to Purchase Silver?
Silver is a common instrument used to hedge against volatility in the market. Why? Because when the stock market goes mad and investors don't know where to turn, silver and other precious metals are tangible, physical investments that can provide a somewhat steady benchmark.
Investing in silver can be as simple as logging onto Robinhood and searching for silver ETFs. It can also be as complex as purchasing an investment instrument called a futures contract. While these are viable and common alternatives to purchasing silver, what are the advantages and disadvantages of owning each of these silver investments? Let's dive in and look at several options.
Whatever option you choose, understand there are inherent risks with every alternative.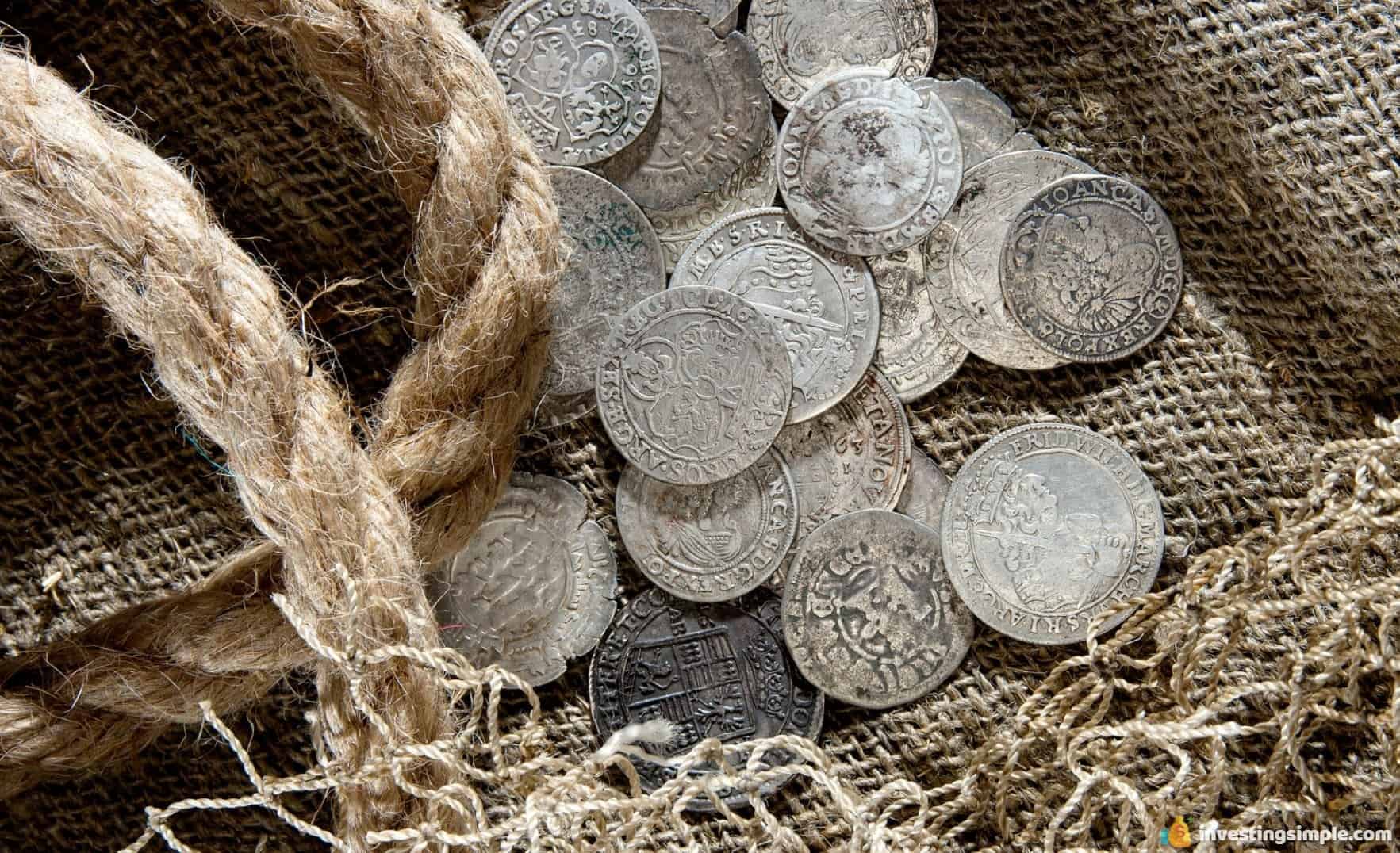 Silver Stocks
Perhaps the simplest way to invest in silver (virtually) is to purchase shares of publicly-traded silver companies. By following this approach, you not only benefit from the price of silver as it increases, but you are also able to reduce personal threats such as theft or misplacing your silver. This method can be accomplished by simply logging onto any brokerage firm and selecting the company you wish to invest in. Once selected, you can buy as few or as little as you like, but be sure to diversify. Don't put all of your silver bullets in one basket or you could be overexposed.
To purchase shares in silver stocks, understand what stocks are out there. Knowing this will help you determine where to park your money as a hedge against market volatility.
Silver Funds
Experts select funds that are combined in a portfolio come in the form of ETFs. These instruments are famous for taking most of the research out of the path of investors. Experts select companies that offer a wise risk and reward ratio so that investors can feel confident about their investments.
By combining multiple different silver and other precious metal companies or indices, investors can have their cake and eat it too. They are able to get a large range of options so that risk is slightly mitigated, but are often able to do this with minimal fees. Since ETFs are often actively managed, there are management fees to take into consideration. This option adds additional cost to your silver investing plans.
When it comes to silver, you can find funds that focus on companies that mine or process silver. This can be a great way to hedge against the risk of having your physical silver stolen or misplaced.
Silver Futures
Futures are a complex and risky investment, not suitable for all investors. In short, futures allow investors to make decisions based on the future worth of a product. For instance, if you believe the price of silver will increase in the future, you can purchase a futures contract which is an agreement to buy (or sell) a certain amount of silver at a certain date in time.
This asset is riskier because the purchaser of the contract is obligated to fulfill their end of the agreement. Unlike options, which afford the user the option to execute the contract or not, futures must be fulfilled.
Futures contracts also carry more risk because it is possible to lose more than you invested. Since you are obligated to fulfill your side of the deal if executed, you could be out serious cash if the price of silver has risen dramatically. Therefore, futures are often not a suitable solution for novice or inexperienced investors.
Although there are no management fees for silver futures, there are often trade fees or commissions. Keep this in mind before you decide to jump into selling or buying futures.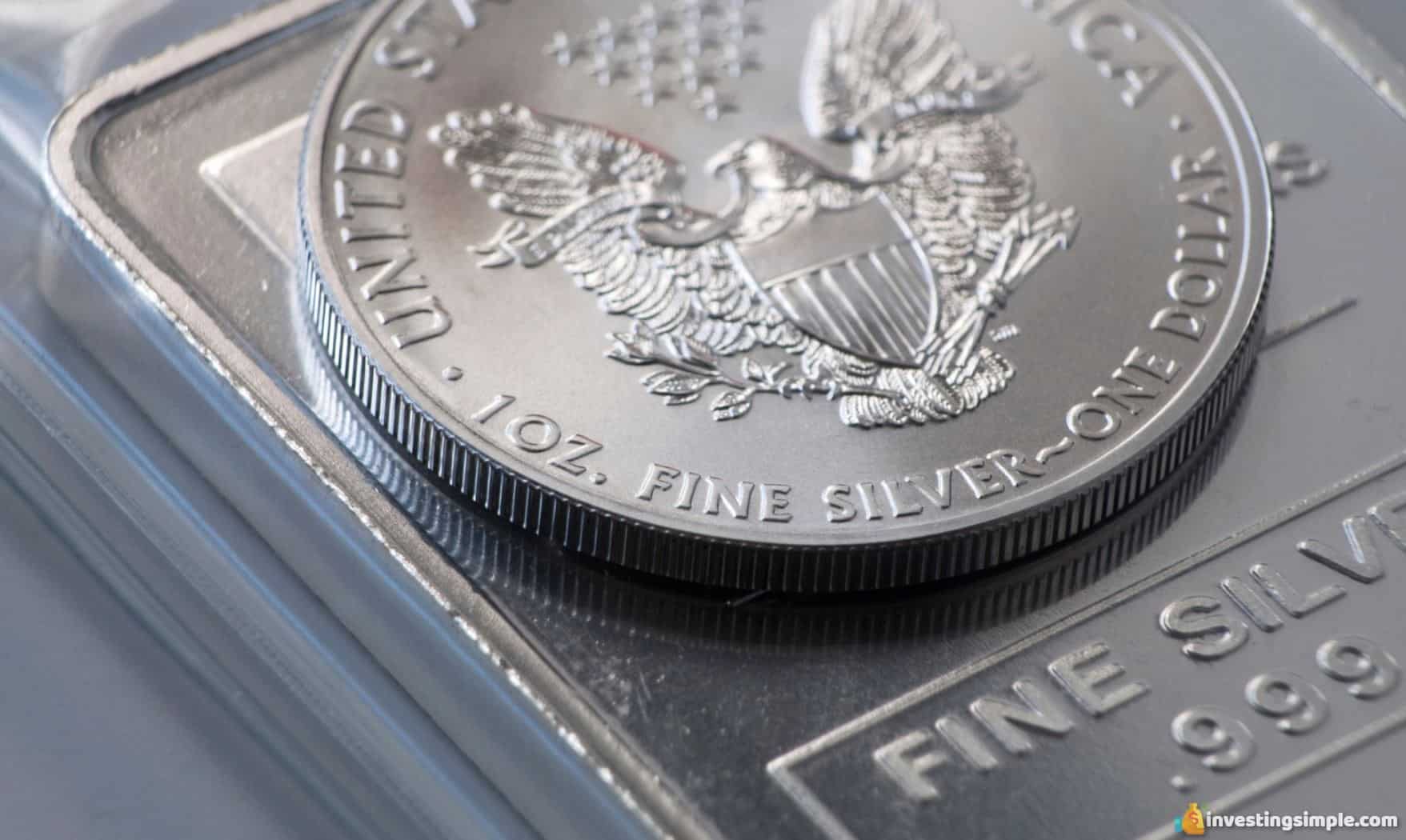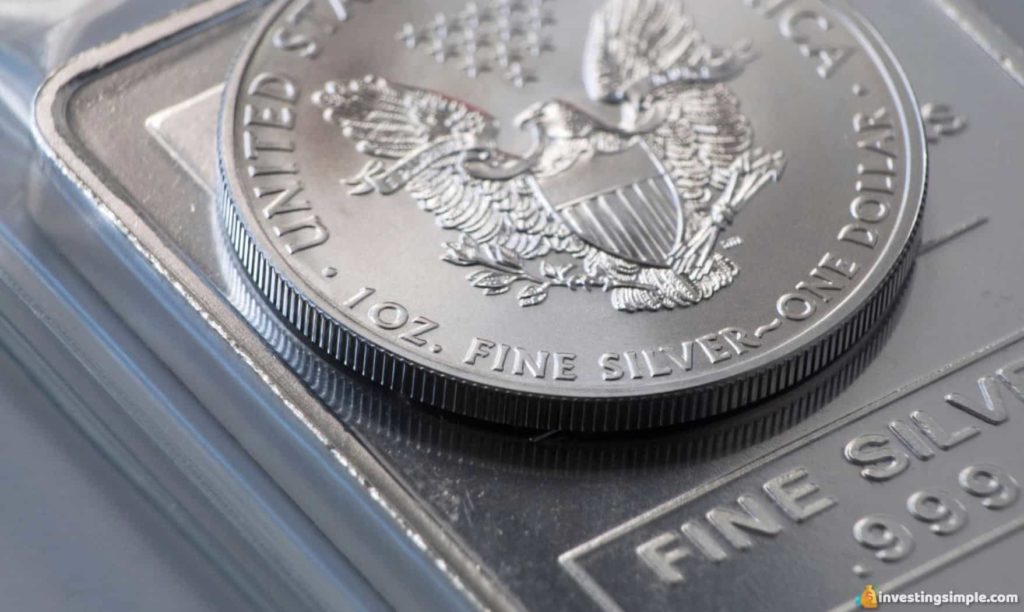 Physical Silver
This is by far the most common example of investing in silver. It is what most people commonly think of when they hear individuals discussing the topic. As we have read above, this is not the only option, but it is absolutely available for those who prefer to have the physical silver.
Before purchasing physical silver, you will want to find a reputable and trustworthy dealer. Unfortunately, fraud is all too common in precious metals, so you'll want to safeguard yourself and your assets so that you don't fall victim. By using consulting resources from the National Futures Association, you can be assured that you are working with a qualified and trusted broker.
Second, you will want to understand what types of fees are involved in purchasing physical silver. In purchasing this physical commodity, you will be paying more than just the price of the metal itself. Merchants will charge fees above and beyond the spot price.
Storage is an important step in this process because it can protect you against theft, fire, and simply misplacement. To do this, you can often secure a safety box at a bank or purchase your own safe that you keep at your home. Whatever you choose, be cautious about who knows the silver's whereabouts and how to access it.
Finally, to safeguard this, consider purchasing insurance that will indemnify you in case of theft or damage. Understand that this will add to the overall cost of owning silver.
How to Buy Silver: Closing Thoughts
Investing in precious metals may sound intriguing and it certainly has its place in history. However, is silver or gold the right asset for your portfolio? If you are looking for a hedge against market crashes and enjoy investing in physical products, then it might be a good fit. However, keep in mind that with almost all of the options listed above, there are additional fees that you must consider before investing.
Allowing experts to take charge through ETFs is a great way to invest if you are hands-off. Otherwise, options still exist if you want to hold the physical asset. Whichever option you choose, make sure you understand the additional costs and risks that are associated with your choice.
Best Free Stock Promotions