Thanks to its creative marketing campaigns, almost everyone knows Credit Karma and the service it provides to check your up-to-the-minute credit score.
But even with the barrage of ads nudging us to look at our score, how many of us are actually doing this on a regular basis?
The answer is that most people aren't taking their credit score as seriously as they should when it comes to maintaining and improving our financial health.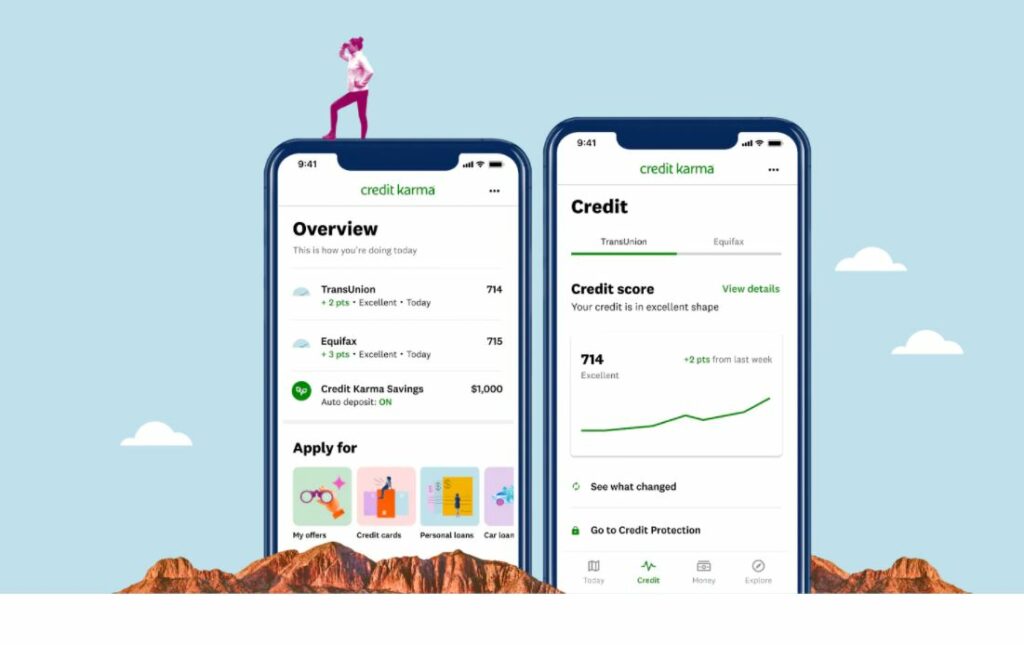 What Is A Credit Score?
A credit score is a specific number, based on the information in your credit reports, of how risky you will be as a borrower for things like mortgages, car loans and even credit cards. In other words, it tells lenders how likely you are to pay back the amount you take on as debt within the timetable you both agree to.
Credit scores have an enormous impact on your financial future. Most, if not all, lenders look at your score to decide whether or not to lend to you. A good credit score can help open doors to get you access to a greater variety of loan offers. Most importantly, if a lender approves your application for credit, a good or excellent credit score can help you qualify for lower interest rates and better terms.
This can bring significant savings for you over the life of the loan.
What's The Range Of Credit Scores?
There are many credit score sources with different ranges out there. But for the major consumer credit scores, generally the highest credit score you can reach is 850.
Poor credit scores: 300 to low-600s
Having poor credit scores can make it difficult to get approved for a loan or unsecured credit card. But a poor credit score isn't a financial dead end. Certain financial products, like secured credit cards, can help people who are working on building their credit. These products can be a helpful stepping-stone to accessing credit with better terms if you use them carefully.
Fair to good credit scores: Low-600s to mid-700s
While you're comparing your options, know that applying for a new loan or credit card may result in what's called a hard inquiry, which can have a negative impact on your scores. Loans with preapproval or prequalification options can give you an idea of the terms you might qualify for ahead of time. Credit Karma may also be able to help you decide if a loan or a credit card is worth applying for or not.
Very good and excellent credit scores: Above mid-700s
People with top credit scores are the most likely to be approved for loans and credit cards with low interest rates and good repayment terms. But having very good or excellent credit scores doesn't mean you'll be automatically approved for every loan or credit card out there. A lender could deny an application for another reason, like a high debt-to-income ratio.
Regardless of your scores, it's a good idea to keep an eye on your credit reports so that you'll know what lenders will see once you apply. Credit Karma offers access to your free credit scores and free credit reports from Equifax and TransUnion, with weekly updates to help you stay on top of your credit.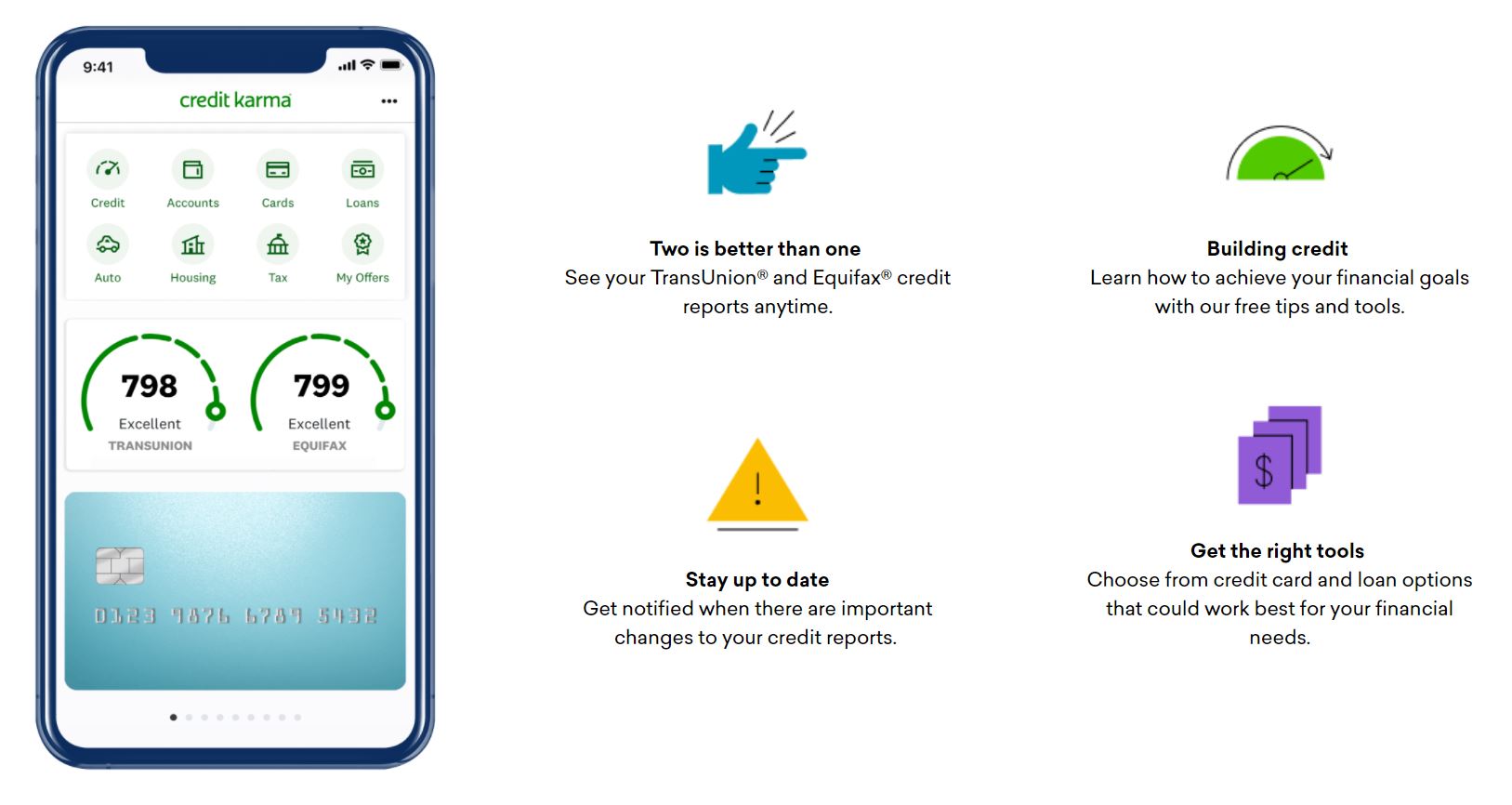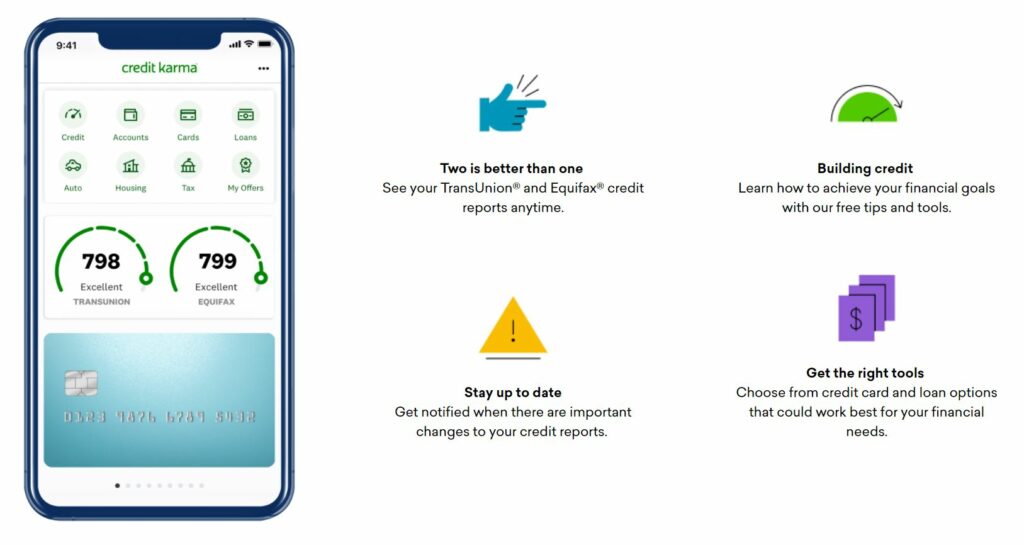 How Do I Improve My Credit Score?
It will take you time to build a good credit score. Here are some tips that can help you stay on the right track:
Pay on time. Your payment history is a major factor in your credit scores
Pay in full. Keeping your credit card balances low can not only save you money on interest, but can also help keep down your credit utilization rate. Your credit utilization rate is how much of your available credit you're using. A good plan is to keep it below 30% of your total credit limit
Check your reports. Knowing your scores and being aware of what's on your credit reports is the first step to working on your credit. You can check your credit reports from Equifax and TransUnion for free on Credit Karma
Don't close old credit accounts. A longer credit history can help move up your credit scores by showing that you understand credit and have been using it for a long time. Keeping your oldest accounts open can help ensure that your overall credit history continues to maintain stability
Consider your credit mix. Your credit mix reflects the different types of credit you have on your reports, from credit cards to student loans. In the best of all worlds, you will have a variety of credit sources. But don't open new lines of credit just to diversify your mix!
What Other Services Does Credit Karma Offer?
The company puts tools into your hands to take control of your credit score.
The credit score simulator, for example, shows several actions that may trigger a change in your score, such as getting a new loan, letting  your accounts go past due, or receiving a credit limit increase. To use the simulator, you click on the action and a chart will be displayed showing what your new credit score might be.
Other tools available include interactive calculators for refinancing a mortgage or repaying debt, with recommendations based on your current financial situation. You can also search for credit cards with filters like low-interest or transfer a balance from another card.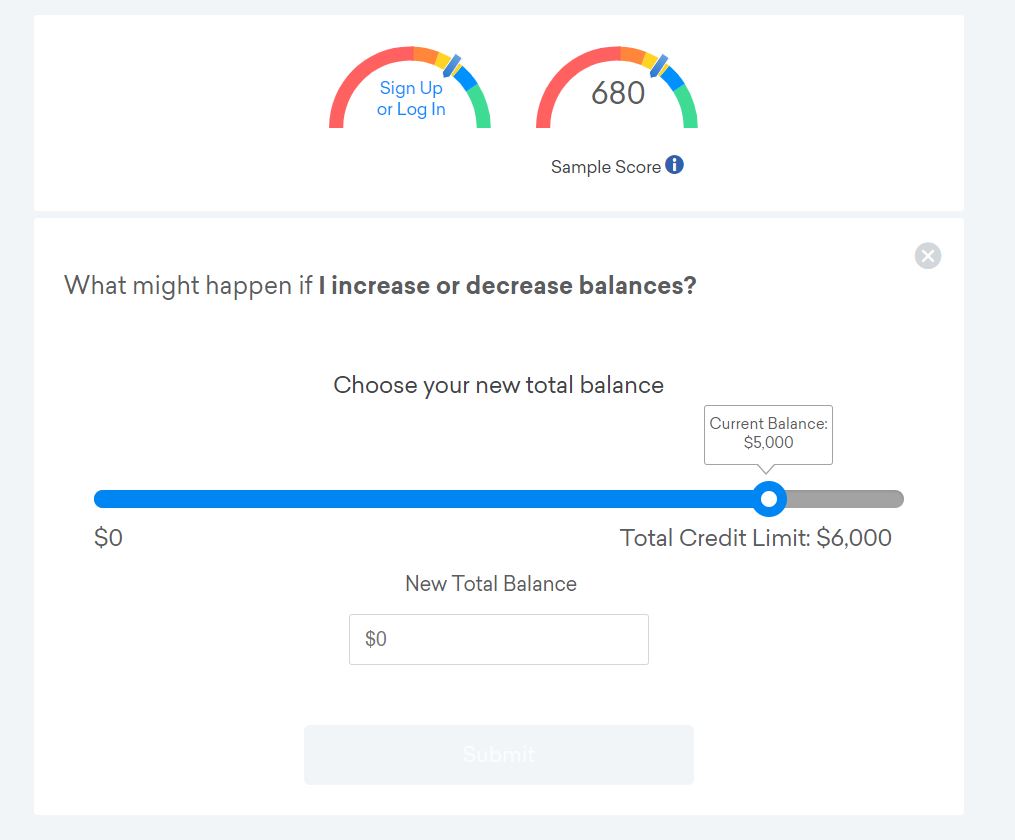 How Can I Contact Credit Karma?
Credit Karma has a fairly extensive Help Center with many FAQs. If you require more help, they offer a messaging option to contact customer support. There is not a toll-free number or live chat available.
If you need help with a tax topic or your Credit Karma Tax account, there is a separate option for sending a message to them.
Conclusion
Establishing a good credit score takes time but is well worth the effort. The more you know about maintaining a healthy score, the better.
Credit Karma lets you view your score from Equifax and TransUnion free of charge.
Contacting Credit Karma is limited to a messaging option under the Help Center. There are no details about how long you can expect it to take for Customer Service to return your message.
Best Free Stock Promotion