Make Money While You Sleep
Let's face it, most earnings still come from a traditional 9 to 5 job where you clock in 40 or more hours a week. For most people, this is the only way that they are making money!
But start thinking creatively beyond the paycheck, and you will realize there are dozens, even hundreds of ways to earn passive income that gives you round the clock earnings, even while you sleep.
Time is our most valuable asset and passive income gives you the opportunity to have more time to focus on what's important to you such as building a business, launching a website, creating art or writing a how-to book.
Passive income is earnings on a reoccurring basis that require minimal to no work to maintain. If you strategically invest the start up time, you'll see results far beyond your initial time commitment.
While there are countless ways to make money online these days, only a handful of them are considered to be passive. These are money making methods that allow you to earn income around the clock, so yes even while you are sleeping! We compiled the best methods that are working right now in 2020.
1. Stock Market
It may seem dicey or risky, but if you put in the time to learn about the ins-and-outs of investing in the stock market, you can take small steps to start based on a long-term plan. The stock market has been generating wealth for people for hundreds of years.
You can follow passive investing strategies like index fund investing which allows you to make money without actively picking stocks or investments. This means you could be making money around the clock!
There are tons of sites for tutorials aimed at newcomers to the stock market, teaching you the lingo, how to assess your risk tolerance and even giving stock tips. On top of that, there are numerous free investing apps out there that make the process of investing so easy.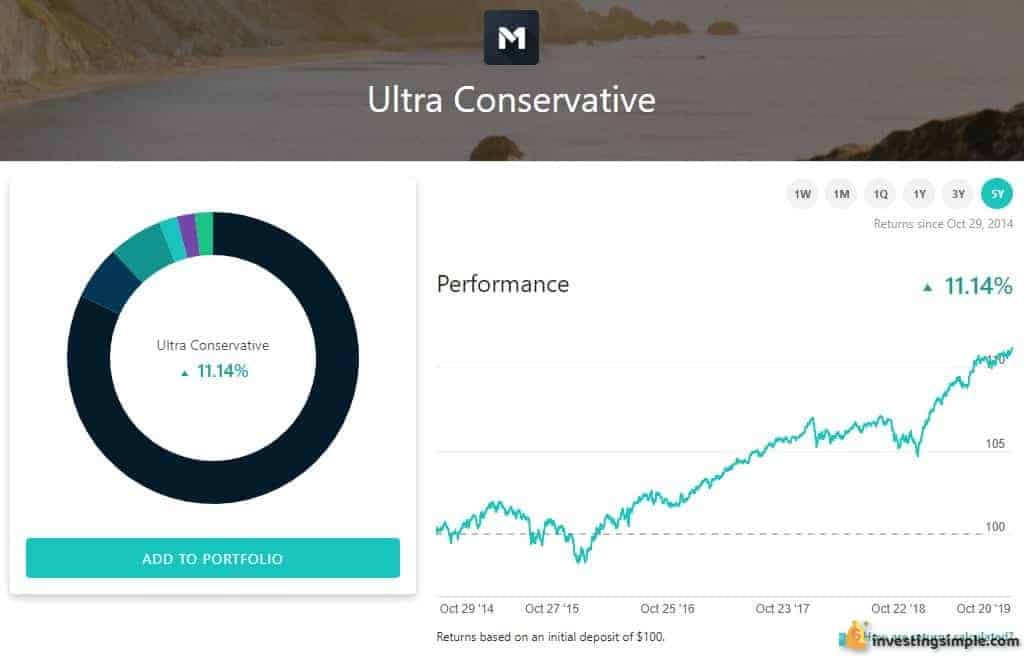 Here are a few of our favorites:
Webull is ready to help you get started on your stock market investing journey. If you open an account with them and fund it with $100, you will get a free stock! It is a lottery system, so it could be a low or high-value stock.
Regardless, you can't beat free. This platform is great for active traders.
M1 Finance offers a different portfolio based approach to investing. You simply build your own portfolio or "pie" from scratch. Or, if you want to lean on the advice of experts, they have dozens of expert built portfolios you can invest in as well.
This brokerage is 100% commission and fee free.
Betterment is a robo advisor that takes all of the guess work of investing out of the equation. You simply answer a few questions about what you are investing for (like retirement), how old you are and they will build you a custom portfolio tailored to your specific goals! They will also maintain that portfolio for you year in and year out.
The only difference is Betterment does charge an asset management fee of just 0.25% a year for managing your money.
2. Real Estate
So, you've always wanted to invest in real estate, but haven't been able to pull together the funds for a decent two family home? There's a new way to add real estate to your investment portfolio that pools money towards a specific project, allowing you to decide how much to put towards it. This is called crowdfunded real estate investing.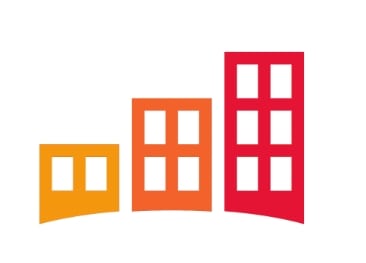 Fundrise is one of the most popular platforms out there that allows you to pool your money with other people and invest in real estate all over the US. This is portfolio based investing, which means you simply pick a portfolio that fits your investment goals and then invest money. They have growth, income and blended portfolios.
The starter portfolio has a minimum investment of just $500!
Realty Mogul is another platform that is ballooning in popularity. They are very similar to Fundrise in that investors from all over are pooling money together to purchase real estate or finance loans. One advantage to Fundrise is that they have a lower minimum balance of just $500.
These platforms pay quarterly or monthly dividends in some cases, and you can reinvest those dividends in order to earn compound interest!
AcreTrader gives investors the option to buy into farmland as a real estate investment. You know, that stuff we grow all of our food on? This is a rather unconventional real estate investment, but for those looking to diversify it could be a very interesting option! Essentially, a piece of farmland is divided up into shares. Then, those shares are sold to individual investors!
3. Airbnb Hosting
Countless people from all over the world are cashing in on the short term rental opportunity.
Airbnb allows everyday people to begin earning money by listing their space on the site. Then, when people are looking to travel to the area, they can book your house, apartment or room while they are here! A lot of people are exclusively using Airbnb these days instead of booking hotels. The main reason is because in most cases it is significantly cheaper!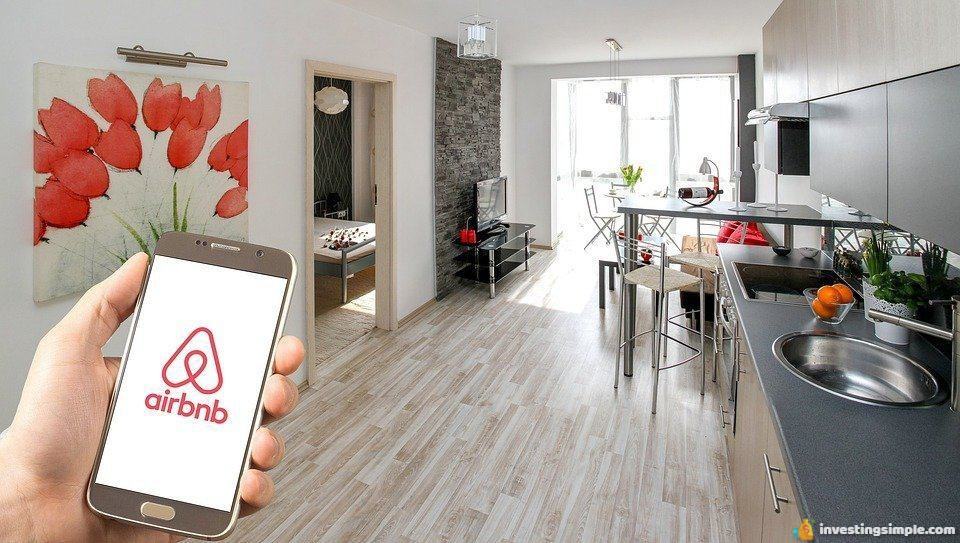 A common misconception about Airbnb hosting is that you need an entire apartment or house to list. That is actually completely false! You can list a private room or even a shared room on the site.
If you are comfortable with having guests in your home, you could earn some extra side income!
4. Cryptocurrency
Let's face it... there are varying opinions out there about Bitcoin and other cryptocurrencies.
A lot of people made some serious dough with this currency back in 2017 when the price soared to just under $20,000. Will Bitcoin have another rally? Nobody knows for sure!
Buying crypto is a speculation, meaning you should only invest what you are willing to lose. However, it is an exciting new investment that has made some people a substantial amount of money!
Coinbase is the most popular platform for trading popular cryptos like Bitcoin, Ethereum, Litecoin and more! The best part is, you can get $10 of free Bitcoin when you buy $100 worth. That means you get an immediate return on your investment!
5. Sell An Online Course
Ready to demonstrate how to write the perfect resume? Knit a sweater? Read tarot cards? Buy a car? Balance a checkbook?
If you're an expert (or willing to do the footwork and become an expert) on any topic, you can create an online course to teach others your skills.
Setting up the curriculum requires a time commitment, as does marketing your course, but once it's up and running, you'll earn passive income based on the number of students.
Teachable allows you to do exactly this. You build your course or membership site once, and then you can perpetually sell access to it! They handle all of the backend stuff, like hosting your course, creating quizzes and annoying things like "forgot my password" help for students.
Ryan Scribner, one of the blog authors, offers a free course all about building a successful online course or membership site. You can enroll here!
6. Create An App
Fantastic new apps appear every day, and with lots of hype, many go viral and earn their creators a lot of money, sometimes millions. Think about it this way: you make the app once and then it earns you money perpetually.
There are two primary ways to make money with an app:
Sell access to the app or sell content within the app
Run ads within the app
If you have a great idea for an app, you can use sites like Appy Pie that will make your app for you so you don't need coding experience to take your app to market. Joel Comm made over $1 million from his iFart app.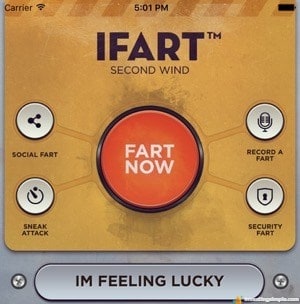 Or, partner up with a friend who knows how to develop an app. You can focus on what you want the app to do and your friend can develop and design it!
Once your app is complete, you can make money 24/7 selling it on an app store.
7. Peer To Peer Lending
In the same manner a bank or credit union gives out loans, peer to peer lending allows you to help others with personal and business loans, college tuition loans, car loans or just about anything else under the sun.
These lending platforms pair people willing and able to lend up to around $40,000 to others needing a loan. There's a percentage of interest, of course, allowing you to make a profit. As a bonus, you will know you're helping others finance something important in their lives.
There are multiple sites like this one that match you with someone who needs to borrow money.
It is important to consider the risk involved with peer to peer lending, however. Most of the borrowers on these platforms have been rejected from traditional financial institutions, so they are on peer to peer lending sites as a last resort. However, this is an interesting and unique way to diversify your investment portfolio!
8. Vending Machines
Every time you put in money or swipe your card for a Coke or a Kit Kat Bar or bag of chips, someone somewhere is gaining a profit from your purchase.
Jump on that band wagon by investing in a quality vending machine, which will range from $3,000 to $4,000 a piece, then find a prime location to set up.
Negotiate with the property owner, say a laundromat, and offer a slice of the profit pie in return for the optimal site.
This can easily be a single employee business (you) when you take care of restocking and checking the machine. Reinvest your profits into another machine, and repeat the process over and over until you have a small business!
This business will require some involvement of your time at first. You will need to manage the machines, stock them and collect your money. However, with time you can hire these tasks out to employees making this a passive business!
If you want to be on the cutting edge, there are even healthy vending machines now! Rather than dispensing candy bars and other junk foods, these machines offer healthy options like fresh produce. A lot of people are cutting back on sugar and soda, so this may be the way to go.
9. Affiliate Marketing
The idea here is you market someone else's product for them and earn a commission on each sale you're able to provide for the original seller. This works best when you have a large audience of some sort on social media.
This is exactly how we make money here on the Investing Simple blog!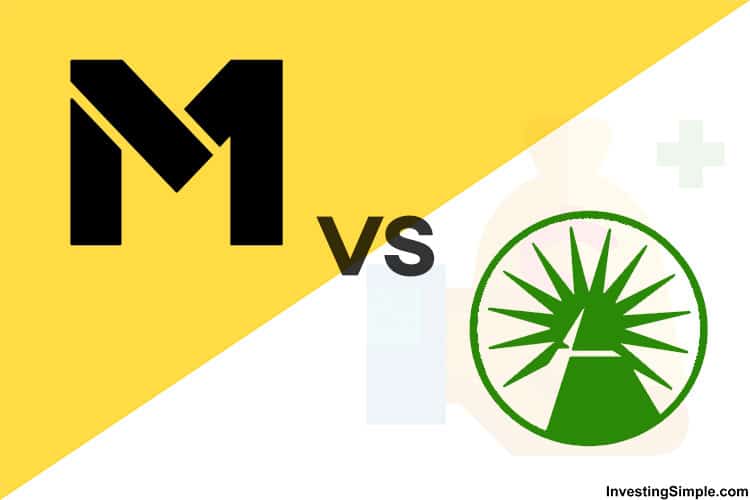 We provide articles that review and compare popular investing platforms and apps. If someone clicks on one of those links and signs up, we earn a commission from that brokerage. Sites like this one take a long time to build up, but once you are ranking in Google and getting traffic to your site, you can make money while you sleep!
Another popular method is Amazon Affiliate Links. This is where you review products and then link back to Amazon where people can purchase them. Amazon pays you a commission on each product you sell for them.
With affiliate marketing, you are simply sending a customer over to someone. They handle all the hard work, like customer service, order fulfillment and more. This makes it a very passive business!
10. YouTube
Back in the day, kids used to dream of growing up and being on television. In today's world, the dream is to be a famous YouTuber or influencer! YouTube allows anyone to create their own show or channel.
Find a unique, entertaining or hilarious subject and launch a YouTube channel of your own. Market yourself to friends and start building an audience. You'll need to start small at first, but keep plugging and creating new content as often as possible.
Soon, you'll generate enough views to start earning money on YouTube from ad revenues. Top YouTube creators rack in millions of dollars from their viral views.
Ryan Scribner, one of the blog authors, has over 500,000 subscribers on his personal finance channel. He has shared that he makes well over $100,000 a year just from the ads being run on his videos!
Here's the exciting part: Once you build your channel up and have a library of content, you can earn passive income from it. Every time someone watches an ad before your videos, you get paid. That means a video that you created months or even years ago could continue making you money around the clock!
11. Sell An Ebook
Learned a lot about home improvement? Discovered secrets to small space gardening? Restored an old sailboat recently? Put your knowledge onto the page by penning your own non fiction book and hook up with Amazon for sales.
Then, invite everyone you know, from family to Facebook friends, to order a copy of your new publication, and earn both accolades and extra income. It could be fiction or non fiction but the sweet spot here is usually 50 to 60 pages of well written content.
Ebooks generally do not sell for a lot of money. Some are even as little as $0.99 a piece.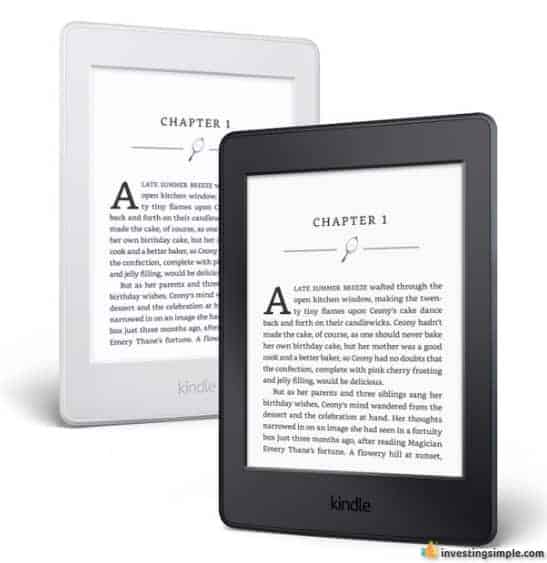 But here's the kicker: they are completely digital! You don't have to print copies or ship anything to customers. You simply offer your ebook on a site like Amazon, then every time someone purchases it you earn a cut of the sale!
People making money with this strategy often have many different ebooks. They aren't as long as regular books in most cases, so they don't take as long to write. If you have 10 ebooks out there that are all generating sales for you day in and day out, this could begin to add up!
12. Flip Domain Names
Domain names are unique identifiers for websites, and some are highly sought after. You can easily brainstorm domain names that could be the next big thing, then buy them up early for as little as a few bucks.
Be specific by identifying potential markets ahead of time with a bit of time invested in research. Once you have identified what may draw interest in a particular field or sector, buy the domains they offer them for sale with a mark-up so you make a profit.
Most people who buy and sell domain names hold onto them for many years. Consider our domain name for example. Originally, this site was Investing Simple .blog because the .com was taken. We were able to track down the owner of the domain and we purchased the domain from him for a few thousand dollars.
He ended up making a lot of money, considering it only costs about $10 to $15 a year to park a domain!
Final Thoughts
There are countless ways to make money in a passive way. Your goal should be to stop working for every dollar you earn and to make money while you sleep! While it will likely be slow at first, it will grow over time.
The first few months of running this blog did not make us very much money at all. However, over time it has grown into a small passive income source!
What is your favorite way to make passive income? Drop us a comment below.
"If you don't find a way to make money while you sleep, you will work until you die." - Warren Buffett