We all have a shared goal when it comes to investing: we want to be successful. This means we want to make our money grow.
Savings accounts pay next to nothing in interest, so one viable option for growing your net worth is investing in the stock market.
Betterment is an online robo-adviser that will give you automatic investments based on your specific goals.
Maybe that's saving for a down payment on your first house. Or buying a new vehicle. Or even growing your emergency fund or stashing away money for retirement.
Betterment has steps in place to help you meet, or even exceed, these financial goals.
You can be confident in the products and advice Betterment offers. They are a fiduciary, which means must always act in your best interest.
But how exactly do you make money as a Betterment investor? We will be discussing that now.
What Is Betterment?
Betterment offers cash management, guided investing and retirement planning.
Right off the bat, creators launched Betterment with a firm foundation: Its portfolio strategy was built on Nobel-prize winning research. This means they did not start the platform based on guesswork.
Research is a key component in making money on these platforms. You want to make decisions about your money based on what is proven to work, not based on intuition, a tip from a friend, or looking at short-term results.
So, the first way Betterment helps you make money is by doing the research for you, so you can be reassured that you are headed in the right direction.
Next, there are no minimum balance accounts. This means you can set yourself up on Betterment with whatever money you can pull together – even $100. The sooner you start, the better. In order to make money, you have to start somewhere, and Betterment makes this easier with no high minimums.
Betterment does charge an annual asset management fee of 0.25% for most accounts, or 0.40% for the premium account.
How To Make Money With Betterment
There are four main ways to make money with Betterment.
The first is dividends earned from your investments. These dividends are automatically reinvested, allowing you to earn compound interest.
The second way is from the growth of the funds over time, as stocks and bonds tend to go up in value over the long run.
Betterment offers an online savings account that pays a higher than average APY, allowing you to maximize your interest income from your savings.
Lastly, Betterment offers tax loss harvesting on all accounts which lowers your tax bill at the end of the year.
1. High Yield Savings Account
For your daily spending, Betterment has cash management products including checking and cash reserve, a high-yield cash account. Cash reserve doesn't offer a set rate like most banks. Instead, it tracks the rate set by the federal government.
Betterment's checking accounts carry zero monthly account fees, maintenance fees, or withdrawal fees. And also, they will reimburse all ATM fees worldwide, including the Visa 1% transaction fee on foreign transactions, purchases, and ATM transactions.
If you choose to, you can make more money in interest from cash reserve than the average savings account out there. Then, you can minimize fees using Betterment Checking to keep more money in your pocket.
2. Growth Of Investments
Betterment will personalize a portfolio based on your longer-term financial needs. Its investment strategy is built on low-cost exchange traded funds (ETFs). They also take into account the amount of risk you're willing to take and how long you plan to invest.
When you are setting up your Betterment account to maximize the amount of money you will make, it's important to figure out how much risk you're willing to set. Some people are fine with riding the highs and lows of the market day-to-day. They will put money mostly into stock ETFs that may rise and fall in value on a regular basis. This is high-risk investing.
Other people prefer to stay on a steady path and put their money mostly in bond funds that show longer-term growth. These people have a low risk tolerance.
Regardless of if you choose a high or low risk path, the stock and bond funds Betterment invests your money in tend to increase in value over the long run. So, you will make money from the increase in the share price of these ETFs.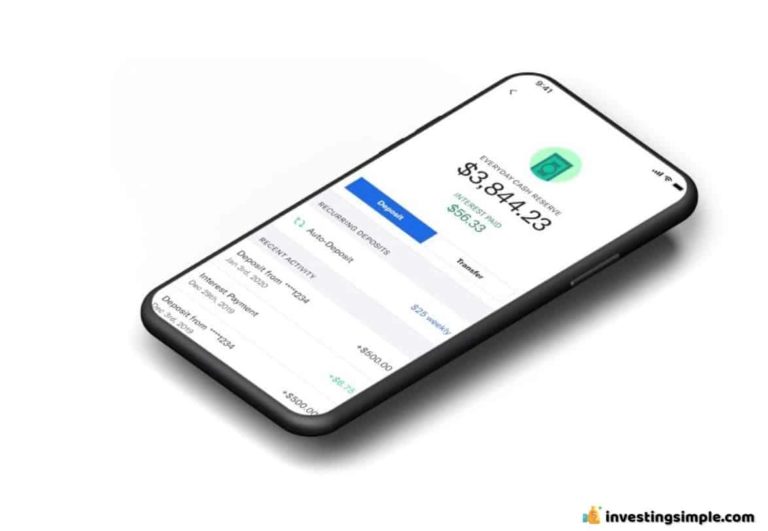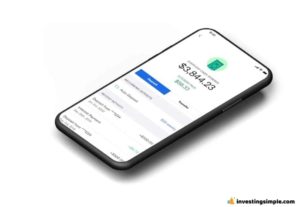 3. Dividends
The funds that Betterment invests your money in often pay dividends.
These funds allow you to collectively invest in many different companies, some of which pay dividends. Collectively, these dividends are paid out on a quarterly basis. Betterment then reinvests these dividends, allowing you to earn even more dividends down the line.
4. Tax Loss Harvesting
Lastly, Betterment offers tax loss harvesting on all accounts. Essentially, they realize losses by selling one ETF and buying a similar or near identical ETF. These losses can be used to offset capital gains from other investment activity.
By lowering your tax bill, Betterment is keeping more money in your pocket.
Conclusion
There are a variety of different ways to make money with Betterment.
If you want to take advantage of all of them, you can use their full suite of products ranging from the checking account, savings account and the robo-advisor.
Best Free Stock Promotions