Index mutual funds and ETFs have become popular with investors of all types.
Most offer low expenses and in many cases index funds outperform many of the actively managed peers. Many investors might be considering investing only using index funds in their portfolio.
Let's look at some of the aspects of doing this that investors should consider. 
Why Use Index Funds? 
Index funds offer many advantages for investors. As mentioned above, most index mutual funds and ETFs have low expense ratios compared to actively managed funds within the same asset class.
As many studies have shown, differences in the level of investing expenses can have a significant impact on the amount that an investor ultimately accumulates over time. 
Index funds are generally a "pure play" on their asset class.
For example, the Vanguard 500 Index Investor fund (ticker VFINX) invests exclusively with the objective of replicating the performance of the S&P 500 index. This index falls squarely in the large cap blend asset class.
The Vanguard Small Cap Growth Index Investor fund (ticker VISGX) tracks an index that keeps it within the small cap growth asset class. 
Some actively managed funds by design straddle several asset classes. Others may focus on a certain asset class, but they may drift away from that asset class when the fund manager feels that it is appropriate. This can make asset allocation, a key aspect of constructing a portfolio that balances potential return with an appropriate level of risk, difficult.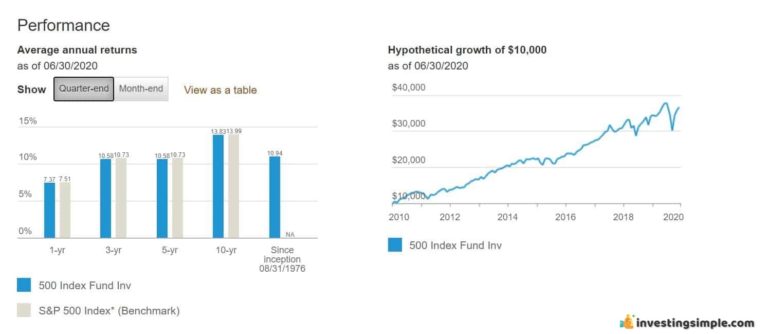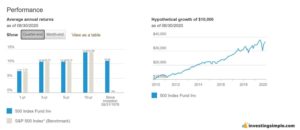 Problems With Index Fund Investing
One of the constraints that an investor might find in trying to construct an all index fund portfolio is the availability of index funds. This can especially be a problem if you are investing in a retirement account like a 401(k) or a 403(b) through your employer. 
These types of retirement plans usually offer a set investing menu with a finite number of investment choices for participants. Some plans offer one or more index funds, but this might not be enough to allow you to invest your account in a fully diversified fashion. 
An area where there are typically not index funds available is the cash portion of your portfolio. This money typically goes into a money market fund or some similar type of investment. These are not index funds, however. 
Cautions When Using Index Funds
Most index mutual funds and ETFs are market cap weighted. This is due to the construction of the indexes they track. Market cap weighting means that the largest holdings in the index are the stocks or other securities based on their relative value. Market cap is the share price of a particular stock times the number of its shares that are outstanding in the market.
Using the S&P 500 as an example, the top 10 holdings in the SPDR S&P 500 ETF Trust (ticker SPY) on a recent day comprised over 27% of the value of the fund. These top holdings included such household names as Microsoft, Apple, Amazon and Facebook. SPY is a widely traded ETF that tracks the S&P 500. 
This concentration means that the performance of these largest holdings can have an oversized influence on the performance of this or similar funds that track the S&P 500. On this particular day Microsoft, Apple and Amazon alone comprised about 16.7% of the fund's value. This is great when these stocks are doing well as they have been of late. But when they turn the other direction, this can have an oversized impact on the performance of the index and the fund as well. 
Many major indexes are market cap weighted. As with anything that you might invest in, when looking at a potential index fund investment, it's important that you understand how the index works. 
Index Fund Portfolio Example
An all index fund portfolio can be as simple as holding as few as three funds. For example, using ETFs: 
Vanguard Total Stock Index ETF (ticker VTI) – This fund tracks an index that tries to replicate the U.S. stock market. It is market cap weighted with a low expense ratio of 0.03%. 
Vanguard Total International Stock ETF (VXUS) – This fund invests in an index that seeks to replicate the total non-U.S. stock market. This includes stocks from developed market countries as well as some from emerging market countries. The expense ratio is a low 0.08%. 
ishares Core U.S. Aggregate Bond  ETF (ticker AGG) tries to replicate the Bloomberg Barclays U.S. Aggregate Bond Index, a proxy for the U.S. total bond market. The expense ratio is a low 0.04%. 
This is a simple portfolio; investors can add different index funds to cover any number of asset classes that they would like to invest in. Index funds can be used to fine tune your investment strategy in just about any fashion that fits your needs.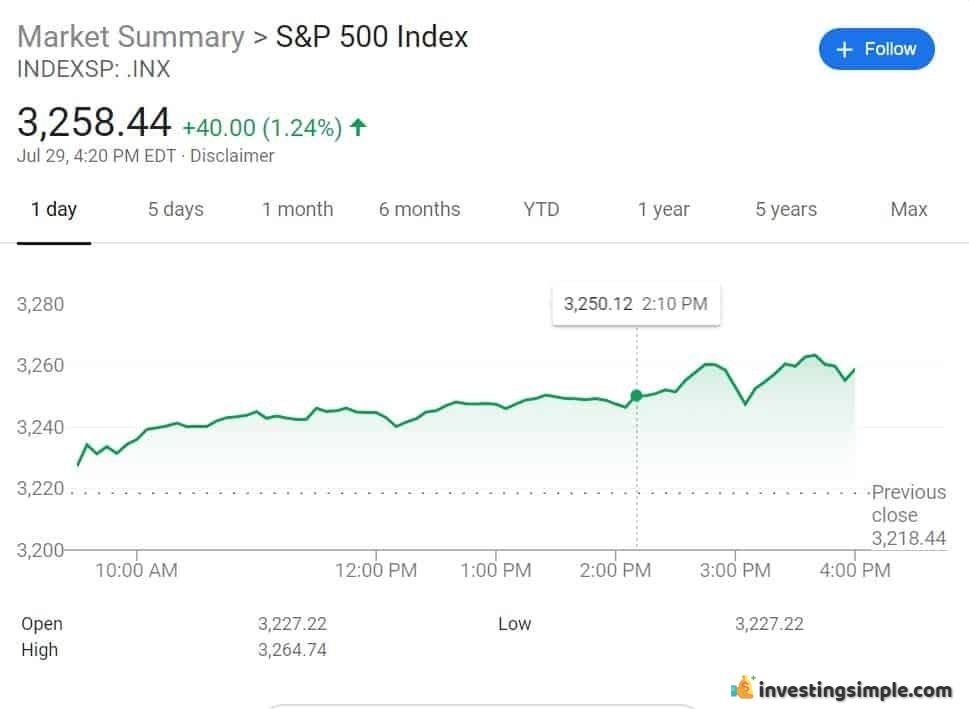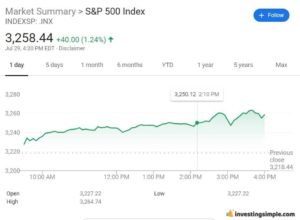 Robo-advisors
Another way for investors to invest in a way that focuses on index funds is by using a robo advisor. Many of the most popular robo advisors utilize index ETFs in the portfolios they use for clients. Betterment is one of the most popular ones on the market today.
Before investing with a robo advisor be sure to check out their investing methodology to ensure that you are comfortable with it and that it is right for you.
Mix and match
There is nothing to say that using index funds exclusively is the right strategy for your portfolio. Depending upon the size of your portfolio and your experience as an investor, you might use index funds as the core of your portfolio.
You might also add actively managed funds or even individual stocks to round out your portfolio, your desired asset allocation and fine tune the risk level of your strategy. These additional investments can help you tailor your investment allocation in the direction that you want. 
The Bottom Line
Index mutual funds and ETFs are a low cost but powerful investment tool.
Using just a few index funds allows investors to construct an easy to monitor, low cost and well diversified portfolio.
Best Free Stock Promotions