Betterment is a robo-advisor offering automated investments for both new and seasoned investors.
It also bills itself as a good option for its cash management accounts, including a no-fee checking account and high-yield savings accounts.
But before you put your life savings into this investment, it is important to consider whether or not Betterment is safe?
In short, Betterment is just as safe as any other financial institution out there. Your money is covered by either SIPC or FDIC insurance, depending on the account type.
Is Betterment Safe?
On the robo-advisor side, your investments have coverage by the Securities Investor Protection Corporation (SIPC) up to $500,000 per legal account.
This can protect against the loss of your stocks, bonds, and cash in the event that Betterment suffers severe financial troubles and liquidates.
What SIPC Does Cover
Up to $500,000 in total coverage per customer for lost or missing assets of cash and/or securities from a customer's accounts held at the brokerage.
Up to $250,000 of that total can be applied to protect cash in a customer's account that is not yet invested in securities.
In addition, the SIPC protects you in the case of unauthorized trading or theft from an account.
Betterment LLC is required to transfer all your money to another brokerage with SIPC coverage in the unlikely event it financially fails and goes into bankruptcy.
If they don't do this, and your assets are missing or at risk, the SIPC will step in to reimburse you by providing up to $500,000 in coverage.
The amount of your claim will be the value of the cash and securities in your account on the date the SIPC files the court application for liquidation. However, they will deduct any debt you owe the brokerage firm, such as margin loans.
What SIPC Does Not Cover
Claims against bad or inappropriate investment advice. The Financial Industry Regulatory Authority (FINRA), the Securities and Exchange Commission (SEC) and state securities regulators take care of complaints against specific institutions.
Losses due to account hacking, unless the hack forced the firm into liquidation.
No Insurance For Market Losses
What you should remember is that SIPC protection does not protect against market fluctuations in your account.
Markets can be quite volatile, and the financial products in your portfolio can dip in price at any given time.
When the value of your portfolio goes down, you will be responsible for that loss.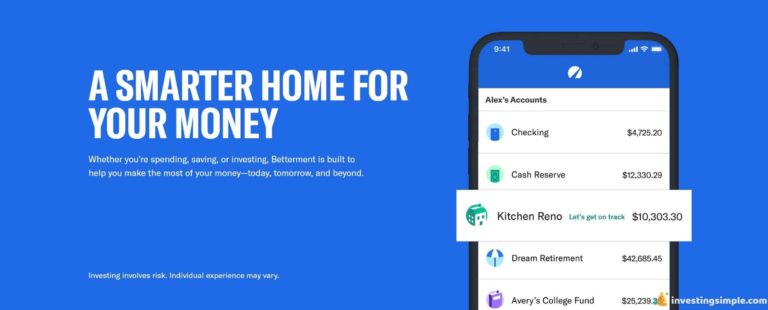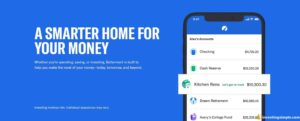 Protection For Your Cash Management Account
Congress created the Federal Deposit Insurance Corporation (FDIC) as an independent agency to maintain stability and public confidence in the country's financial system. The FDIC insures your money deposited in Betterment Cash Reserve & Checking products.
Individual Cash Reserve accounts have insurance for up to $1,000,000.
Joint Cash Reserve accounts offer up to $2,000,000 of FDIC Insurance once funds are deposited into Betterment's participating banks. Betterment LLC offers cash reserve to its clients, but it is not a bank.
Betterment Securities facilitates cash transfers to program banks.
Always remember that you are responsible for monitoring your total assets at Betterment's partnering bank, including those outside of the cash reserve account, to ensure FDIC insurance limits are not exceeded. This could mean some of your funds are uninsured.
What Is The FDIC?
The FDIC is an independent agency of the federal government. The feds created it in 1933 in response to the thousands of bank failures that occurred in the 1920s and early 1930s.
Government agencies do not finance the FDIC.  Instead, premiums that banks and savings associations pay for deposit insurance coverage fund the corporation. The FDIC insures trillions of dollars of deposits in U.S. banks, representing deposits in virtually every bank and savings association in the country.
Deposit Insurance
Since the start of FDIC insurance on January 1, 1934, depositors have not lost a penny of insured funds as a result of a bank failure.
The FDIC insures deposits only. It does not insure securities, mutual funds, or similar types of investments that banks other institutions may offer.
Is Betterment Legitimate?
Experts launched Betterment in 2010 and in the last decade, it has amassed more than 500,000 customers.
Today, Betterment manages $21 billion in assets. It is highly unlikely you will ever need your cash or investments covered, but insurance is in place just in case. Overall, this is a safe investment from the standpoint of FDIC and SIPC insurance.
Best Free Stock Promotions
Keep Reading: