As the popularity of online investing platforms continues to grow, more people are putting their money into the market via these apps.
You worked hard to earn that money! You want to be certain it won't just disappear if the brokerage fails overnight.
Or if somehow your account is compromised and results in losing some - or all - of your investments or cash reserve. While both of these scenarios are highly unlikely, you can rest assured.
Is M1 Finance Safe?
M1 Finance takes every available legal precaution to safeguard your funds.
One vital caveat before we discuss M1 Finance safety and security: Any losses you incur on the money you invested – such as a drop in the market value – are not covered by any insurance service.
Investing carries risks. You need to know your tolerance for risk and invest accordingly. Some take a conservative approach, some are middle-of-the-road, and others are comfortable with swings in the stock market.
The money you lose on investments will not be refunded by M1 Finance or any other governing agency.
M1 Finance SIPC Member
M1 Finance is a member of the Security Investment Protection Corp (SIPC) which oversees the liquidation of member firms that close when the firm is bankrupt or in financial trouble, and customer assets are missing.
SIPC's focus is restoring customer cash and securities left in the hands of bankrupt or otherwise financially troubled brokerage firms.
The SIPC insures the value of your investment portfolio, as well as any cash you have in reserve. This insurance covers up to $500,000 in your portfolio which includes up to $250,000 of cash.
Always remember that you are responsible for monitoring your total to be certain you do not exceed SIPC insurance limits. This could mean some of your funds are uninsured.
If your account balance exceeds the SIPC limit, you can move excess funds to another SIPC-insured brokerage to take advantage of their limit as well. For example, if you had $700,000 in your M1 Finance account, you could move $200,000 to Webull and have full coverage on all $700,000.
The SIPC is a not-for-profit corporation chartered to protect the clients of brokerage firms that are forced into bankruptcy. Members of the SIPC include all brokers and dealers registered under the Securities Exchange Act. M1 Finance is a registered member.
It's typically a good idea to make sure that any broker you are thinking about investing with is covered under SIPC. If they're not, you're likely to be taking on significantly more risk.
What SIPC Does Not Cover
There are some limits on what the SIPC is allowed by law to become involved with.
For example, you can't go to the SIPC to dispute claims about poor or inaccurate investment advice. The corporation will not investigate these situations as these typically fall under the jurisdiction of FINRA or the SEC.
Additionally, any asset not defined as a security will not be covered by SIPC. This includes gold and silver coins, foreign currency, and fixed annuities.
But there are also additional layers of protection that require brokers to:
Keep customer assets in separate accounts from the firm's own money
Have a minimum amount of liquid assets on hand, which serves as an emergency fund for the platform
About FINRA
The Financial Industry Regulatory Authority (FINRA) also regulates M1 Finance. Working under the supervision of the Securities and Exchange Commission, they:
Write and enforce rules governing the ethical activities of all registered broker-dealer firms and registered brokers in the U.S.
Examine firms for compliance with those rules
Foster market transparency
Provide education for investors
Here you can find the BrokerCheck listing for M1 Finance. BrokerCheck is a service from FINRA that allows investors to see detailed information, licenses, and conflicts of interest that exist at financial institutions. It's typically a good idea to review a broker's BrokerCheck page before deciding to do business with them.
FINRA Results
In 2019, FINRA:
Brought 854 disciplinary actions against registered brokers and firms for unethical behavior
Levied $39.5 million in fines
Ordered $27.9 million in restitution to harmed investors
Referred more than 800 fraud and insider trading cases to the SEC and other agencies for litigation and/or prosecution.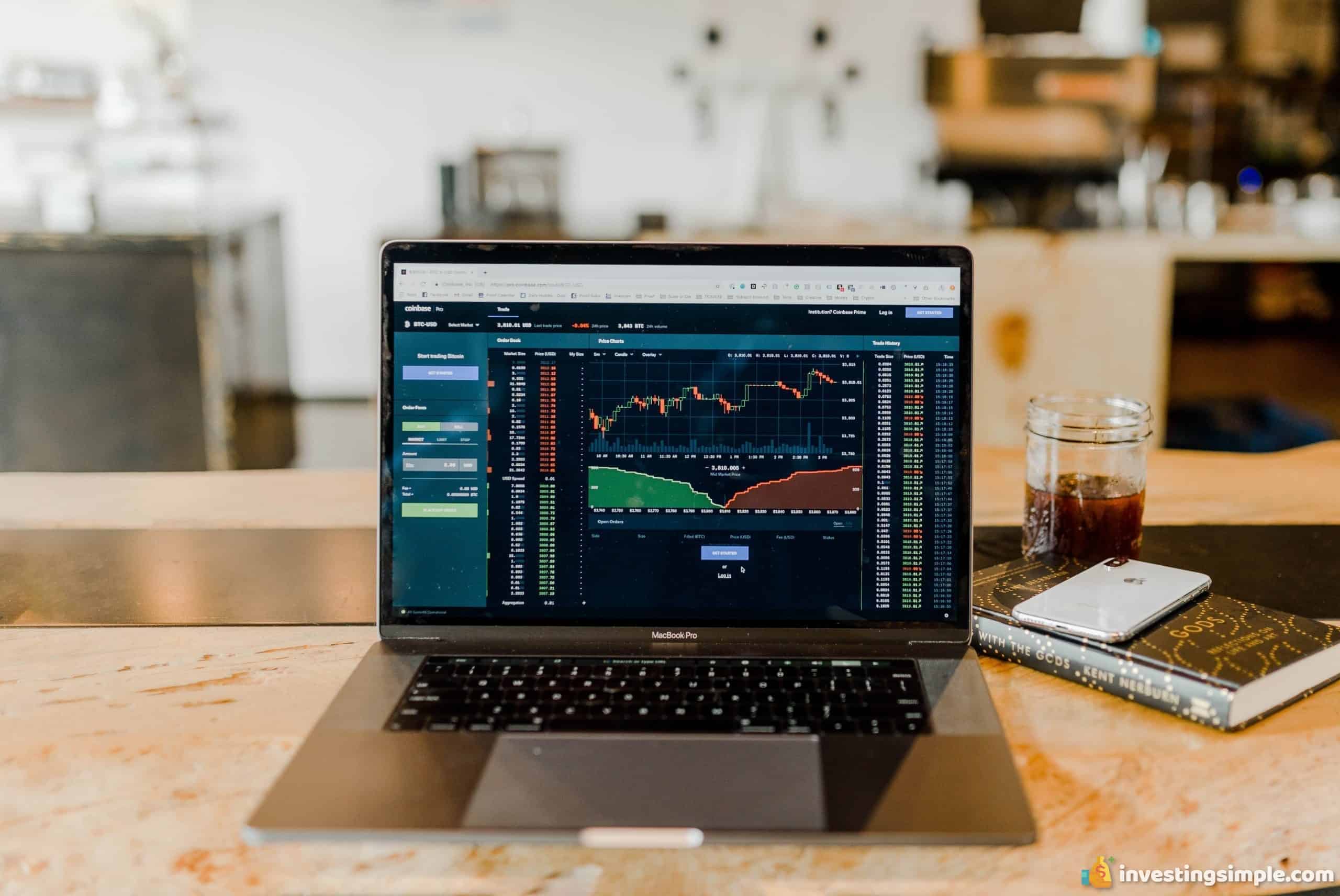 Does M1 Finance Have FDIC Coverage?
M1 Finance deposits your money in cash management products that are also insured by the Federal Deposit Insurance Corporation (FDIC).
The FDIC:
Insures deposits
Examines and supervises financial institutions for safety, financial stability, and consumer protection
Works to resolve large and complex financial issues
Manages receiverships
The FDIC covers individual cash reserve accounts of up to $250,000.
What Is The FDIC?
The FDIC is an independent agency of the federal government. The feds created it in 1933 in response to the thousands of bank failures that occurred in the 1920s and early 1930s.
Government entities do not finance the FDIC. Instead, it is funded by premiums that banks and savings associations pay for deposit insurance coverage. The FDIC insures trillions of dollars of deposits in U.S. banks, representing deposits in virtually every bank and savings association in the country.
The FDIC insures deposits only. It does not insure securities, mutual funds, or similar types of investments that banks other institutions may offer.
All major banks will be insured by the FDIC. This gives savers more confidence in financial institutions and prevents some people from keeping all of their cash under their mattress.
Additional FDIC Customer Protection
The FDIC directly supervises and examines more than 5,000 banks and savings associations for operational safety and soundness. The individual states or the Office of the Comptroller of the Currency can charter banks.
Having this additional layer of security in place means that if a bank fails, you're guaranteed to receive the insured amount from the FDIC in the form of either a check or a new account at another insured bank with the same balance.
Is M1 Finance Free?
M1 Finance is a free platform that offers pre-built portfolios and custom portfolios for free. There are no commissions or monthly subscriptions to use the M1 Finance platform.
As long as you meet the $100 investment minimum, you can begin investing for free using M1 Finance.
Plaid Security

With stories in the news about bank accounts being hacked or compromised, it is a relief to know M1 Finance has this area of security covered.
M1 Finance uses Plaid Inc. to gather data from financial institutions. It is one of the most sophisticated monitoring and safety protection systems out there today.
The Plaid information security program will meet or exceed industry standards. They use many different controls to help keep your personal information safe.
Here are some examples of how Plaid protects your personal and financial information:
They encrypt sensitive data whenever they store it, which helps retain protection for sensitive data even in the event of a database compromise.
Plaid uses Multi-Factor Authentication (MFA) as an additional layer of authentication beyond usernames and passwords for all critical internal systems. This helps prevent unauthorized users from gaining access to your data.
They have robust monitoring, automated alerts, and a 24/7 on-call team to quickly respond and resolve adverse events.
With the use of Plaid, M1 Finance provides some of the most secure technology on the market to ensure your financial data doesn't get out and that your accounts remain secure.
Is M1 Finance Legitimate?
M1 Finance is an online brokerage platform offering commission-free trades on a variety of financial products. There are no minimums on investments and no portfolio management fees.
M1 gives you the ability to create your own customized portfolio or select from one of the more than 30 pre-built portfolios. It also allows fractional share investing in which you buy a portion of a whole stock. M1 Spend is a free checking account within the app. M1 will automatically rebalance your portfolio and reinvest your dividends.
The platform encourages diversification and is ideal for beginner and more advanced investors alike who are looking for a passive way to invest in the stock market for the long term.
They also offer margin trading. This is investing with borrowed money and is very risky.
Is M1 Finance Safe For Investors?
There are several layers of protection in place that will help you sleep better at night, knowing you won't incur losses by fraud or bankruptcy. However, no entity will insure or reimburse you for any downward trends in the balance of your portfolio. Keep this in mind! The investment decisions you make are your responsibility so do your research before making investments.
Money invested via the brokerage is covered under SIPC insurance, not to mention the brokerage is also regulated and monitored by FINRA.
If you utilize the M1 Spend checking account, deposited cash is insured under FDIC insurance for banks.
Your sensitive banking information is protected via Plaid as well as internal security measures at M1 Finance.
Altogether, the security measures taken by M1 Finance make them one of the most secure investing apps on the market. Apps like Robinhood have come under scrutiny recently for bugs and hacks, but you're less likely to see stories like that about M1 Finance. It is clear that the security of their platform is a top priority and one that they are not willing to make compromises on.
Best Free Stock Promotions
Keep Reading: