Many consumers are looking for the best credit cards. Often, the amount of cashback rewards is top of mind for credit card shoppers. Well, look no further than the newly minted Owner's Rewards credit card from M1 Finance.
M1 Finance has been making bold moves in the fintech industry and the Owner's Rewards card is no exception.
This credit card was launched in late 2021 and has already made waves in the consumer lending space. This card is special because it rewards you for making purchaseps from the companies in your portfolio.
For example, if you are investing in Walmart in your M1 portfolio and make a purchase at Walmart (either online or in-store) using the new Owner's Reward credit card, you will instantly receive cashback direct to your M1 Invest account!
The amount of cashback received depends on the company but ranges from 1.5% to 10%.
More on this later, but first, let's take a look at the full M1 Finance offering.
What is M1 Finance?
M1 Finance is a super app that specializes in helping its members invest, borrow, and spend with ease. Founded in 2015 with the idea that investing should be easy and customizable, M1 Finance has made financial management easier on many levels.
Starting with M1 Invest, users can create their own custom portfolios called 'Pies'. By creating pies, users can invest in multiple companies with the click of a button.
For instance, if you are interested in oil and gas companies, you can select Exxon, Chevron, BP, and Philipps 66 and more to comprise your Oil and Gas Pie. Allocate your investment evenly amongst the four or split the pie however you choose. When it's time to reinvest, you can invest in all four with one click!
In addition, M1 Finance will automatically rebalance your portfolio when it goes off track from your original allocation.
M1 Finance also provides a great customer experience for those wanting to use the platform for borrowing and spending.
The Owner's Rewards credit card falls into the M1 Spend category and is available to all M1 members. However, if you are an M1 Plus member, the $95 annual fee is waived!
M1 Membership Tiers
M1 Finance has two membership levels, M1 Basic and M1 Plus. M1 Plus comes at a premium of $125 per year while M1 Basic is free to all users. However, if you sign up using this link, you will receive 3 months of M1 Plus for free!
M1 Plus comes with several perks that might make the $125 per year worth it for you. These perks include, but are not limited to the following:
Extended trading window
Smart transfers (automatic transfers when your account reaches a predetermined amount)
Custodial accounts
Decreased interest rate for borrowing (3.5% vs 5.0%)
High-yield checking account (1.3% interest)
Cash back on M1 debit card purchases
No international fees
Check writing capabilities
Access to Owner's Reward credit card without the $95 annual fee
Owner's Reward Credit Card
The Owner's Reward credit card is the first of its kind. This truly unique experience allows M1 members to earn special cashback rates when they purchase from companies that reside in their portfolio.
The annual fee comes in at $95 for non-M1 Plus members. M1 Plus members have this annual fee waived.
These cashback rates range from 1.5% - 10% depending on the company. All other purchases will receive a flat 1.5% back.
Several notable companies qualify for this special cashback offer. See below for a sample list or visit this link for the full lineup.
10% Cashback
Peloton
Tesla
Chewy
Lululemon
Spotify
5% Cashback
Delta
Nike
Starbucks
United Airlines
Southwest
Etsy
2.5% Cashback
Amazon
Walmart
Airbnb
Doordash
Lyft
Uber
Target
1.5% Cashback
This is a compelling offering for M1 Finance users and non-members alike who are interested in investing and frequently purchase from the innovating companies that they invest in!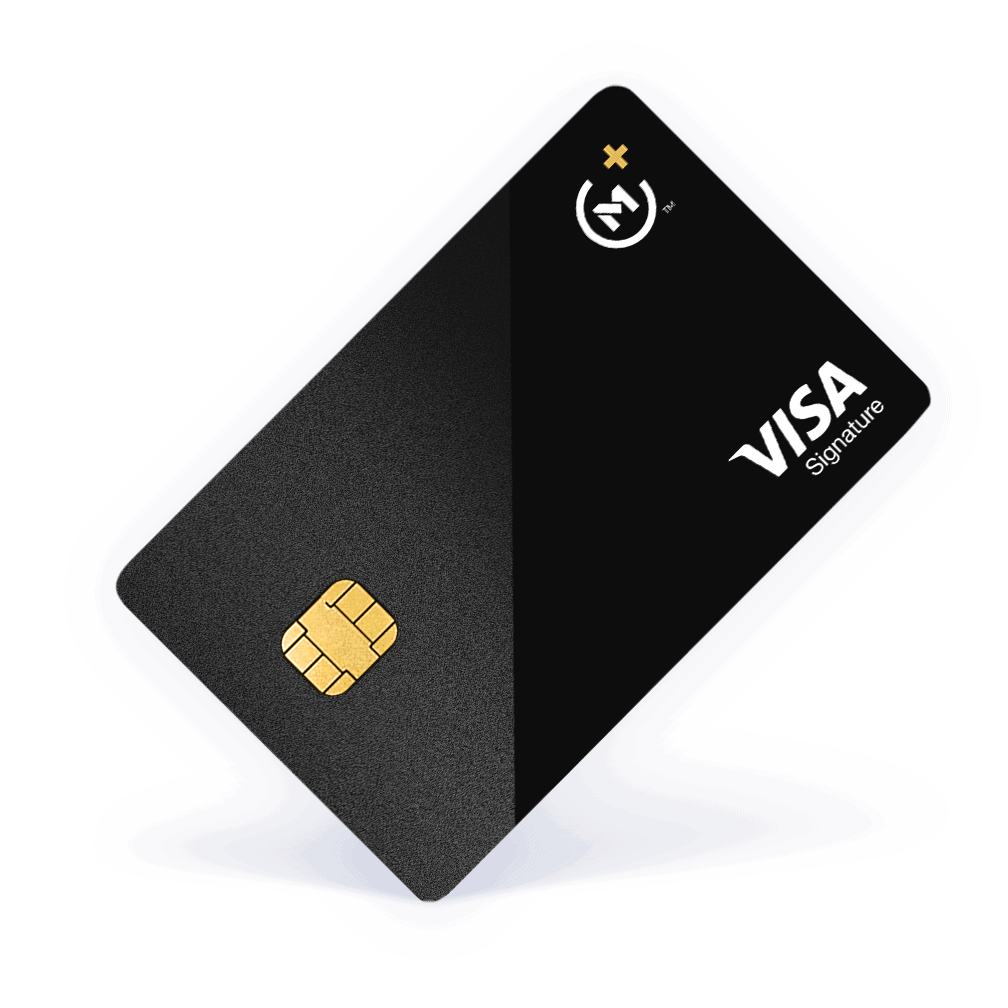 Where Does My Cashback Go?
M1 users who take advantage of the Owner's Rewards card will find that the cashback is immediately deposited into their M1 Invest account.
For example, if you purchase your dog food through Chewy.com for $50 AND have Chewy in one of your M1 Invest Pies, you will see a cashback bonus of $5.00 appear in your M1 Invest account.
This feature provides a different kind of compound interest if reinvested back into your portfolio. The cashback you receive essentially acts as another form of interest earned in your account. This type of compounding can really make your portfolio grow exponentially over time!
Be sure to watch your portfolio grow and note that with each dollar of reinvested cashback, you are multiplying the effect of your spending.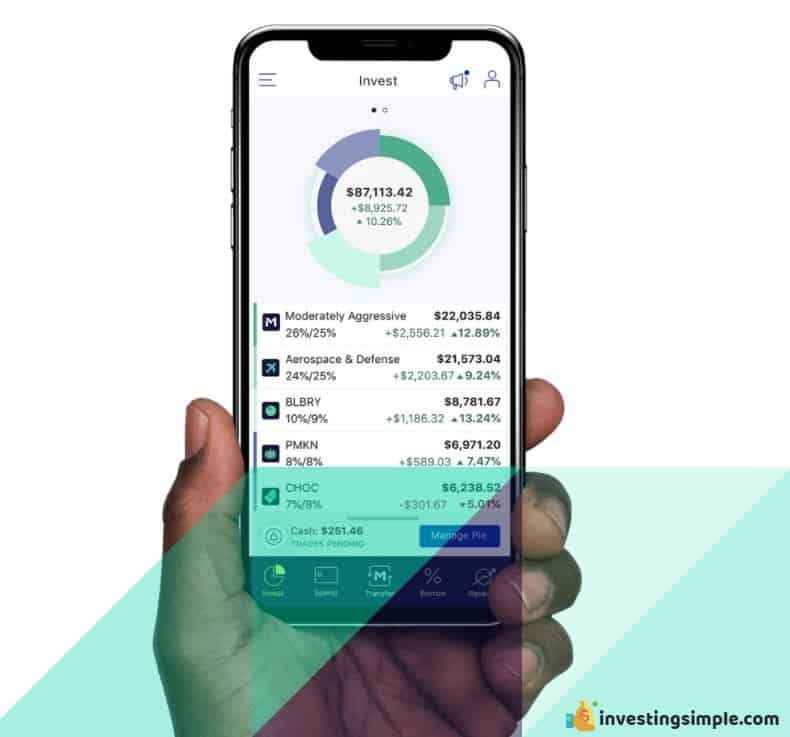 How Do I Apply for the Owner's Rewards Card?
If you are an M1 member, you can easily apply for the new Owner's Rewards card from your membership profile. Simply navigate to the 'Spend' tab on the main ribbon of the app to apply!
The Owner's Rewards card carries a $95 annual fee. This is waived by the M1 Plus membership fees.
If you're hesitant about the $125 annual cost of being an M1 Plus member, keep in mind that your first 3 months of M1 Plus is waived by signing up with this link.
Security
If you believe your card has been misused, you can easily freeze and manage your card all from the M1 Finance app. You do not need to contact Visa directly for security concerns.
This card is backed by Visa's Zero Liability policy. This is Visa's guarantee that the card owner will not be held responsible for any purchases made on your account or with your information. You are likewise protected if your card is lost or stolen or if your card is used fraudulently.
This is a feature that is not available with some credit cards and issuers. Often, when there is an unauthorized transaction, it could take several days or weeks to get these charges cleared. With Visa's Zero Liability policy, Visa promises that your situation will be remedied within five business days.
Users who value peace of mind will find it here with Visa's Zero Liability policy. Knowing that you won't be charged for any unauthorized purchases allows you to shop online and in-store with confidence.


View Your Full Financial Picture
One of the main benefits of M1 Finance is the ability to see your full financial picture from one simple platform. Your investments, including retirement accounts such as a Roth or Traditional IRA, are visible from the same app as outstanding loans with M1 Borrow or your credit card balance with M1 Spend.
Not many finance apps offer consumers the ability to see everything including investments, spending, borrowing, and credit card statements from one view. This makes M1 Finance stand out from all the rest and has earned the platform the affectionate name of the finance super app.
M1 Finance Owner's Rewards Credit Card Review: Final Thoughts
The new credit card from M1 Finance is a game changer if you use your cashback purely for investing. If not, there might be better cards out there for you. Of course, you can still withdraw the cashback from your M1 Invest account and transfer it to your bank or checking account.
However, the real value of this card comes when you automatically reinvest those cashback perks. By reinvesting the cashback received from spending at your favorite companies, you can harness even more compounding.
Many other fintech companies offer cashback perks but few offer as much as 10% for spending on companies like Chewy, Lululemon, and Spotify. Remember that you will only qualify for these cashback benefits if you are investing in these companies in your M1 Finance pies.
If you are looking for a way to get rewarded when you spend at your favorite retailers or service providers, then check out M1 Finance's Owner's Rewards card and apply today!
Best Free Stock Promotions