M1 Finance vs. Betterment
Disclaimer
Investing in the stock market can be confusing and, at some points, totally overwhelming. Today, there are many options for automated investing. These automated platforms are called roboadvisors. By leveraging algorithms and other cutting edge technology, investors can use these platforms for a fraction of the cost of a traditional advisor.

M1 Finance and Betterment are both investing platforms that are incredibly cheap to use and that do not require account minimums. If you are looking for a great, low-cost investing platform with automation capabilities, then both of these platforms may be the right choice for you to grow your wealth.

On the surface, both platforms are pretty similar. However, we are going to do a deep dive on both. M1 Finance is a completely free roboadvisor, while Betterment charges a small fee but offers greater functionality. In this review, we will be helping you understand which platform may be a better fit for you.

Summary: Betterment vs. M1 Finance

Both M1 Finance and Betterment offer automated robo investing.

M1 Finance offers custom portfolios where you choose what stocks or ETFs to invest in.

Betterment does not offer this level of customization.
M1 Finance also offers dozens of expertly built portfolios completely free.
M1 Finance charges zero fees for investing with them, even if you choose to invest in the expert built portfolios.

Betterment collects an annual asset management fee of 0.25%, however they build a custom portfolio for you based on your specific goals and objectives.

Betterment offers several features that go above and beyond what M1 does, such as the coordinated tax portfolio and Smart Saver.

Neither platform is ideal for short term traders, as they are both geared towards long term investors.
M1 Finance lets you follow an active or passive approach to investing.
Betterment only offers a passive investing approach.

M1 has a minimum of $100 to invest or $500 for a retirement account.

Betterment has no minimum balance to begin investing.

What Is M1 Finance?

M1 Finance is a relatively new brokerage that is based out of Chicago, Illinois. The company offers an investing platform with two primary options. The first is a self-managed approach, where you build your portfolio of stocks and ETFs.

The second is a hands-off approach, where a roboadvisor manages assets.

The roboadvisor invests your assets in one of the dozens of expert built portfolios. These portfolios are constructed and allocated based on the opinions of financial experts as well as help from algorithms. While it is a "one size fits all" approach, there are dozens of portfolios to choose from.

M1 Finance is one of many investing automation/roboadvisor companies that has emerged in recent years.

The goal of M1 and most other similar companies is to allow people to build their wealth in a way that is easy, efficient, and that does not require an abundance of time or investing skill.

Read our M1 Finance review here.

M1 Finance initially started out charging clients a 0.25% fee. However, as of 2017, M1 does not charge anything for the services. The company currently has over $500 million in assets under management. Brian Barries founded the company. Barries created the company out of a desire for there to be an extremely low-cost and easy-to-use investing platform available on the market which can automate investing.

M1 Finance Features

Free Automated Investing

This is an outstanding feature. You can essentially have your money managed by a roboadvisor on M1 for $0 by investing in a prebuilt expert pie. This makes M1 Finance highly appealing to those who do not like to pay high fees and for those who do not have the time or the skill to manage their investment accounts. The minimum to get started is $100 for a taxable brokerage account and $500 for a retirement account.

Hybrid Platform

On the M1 platform, there are algorithm-based, hands-off rebalancing, and tax management options. However, if you would like to direct your investments, then you can do that as well. So, it is the best of both worlds. They offer features for both the hands-on and hands-off investors.

Fractional Shares & Smart Rebalancing

When you add more money to your M1 Finance account, they will automatically rebalance your portfolio. This is accomplished by buying whatever assets you are underweight in. On the other hand, if you take money out, they will sell whatever you are overweight in first.

You can also rebalance your portfolio at any time at the click of a button, but this may result in a taxable event.

Fractional shares is another game-changing feature offered by M1 Finance. With most brokerages out there, you have to purchase whole shares of stock. This isn't a big deal with shares like Ford that trade for $10 a share. It is a big deal when looking at stocks like Amazon that trade for close to $2,000 a share.

M1 gives you the ability to purchase as little as 1/10,000th of a share of any stock that trades on the platform. This allows you to build a well-diversified portfolio with a small account.

Click Here to Invest With M1 Finance

M1 Finance Expert Pies

Investors have the option to create their portfolios or use the expert built portfolios on the M1 platform. M1 Finance offers a variety of prebuilt portfolios called expert pies. Security professionals create these pies and managed by M1 Finance. Expert pies may be a suitable choice for beginners who do not want to build an investment portfolio from scratch. These expert pies can make up your entire investment portfolio or just a portion of it.

M1 Finance Expert Pie Portfolios
General Investing: Choose from risk levels ranging from ultra-conservative to ultra-aggressive.
Plan For Retirement: Invest for your target retirement date. Your portfolio allocation will adjust over time to become more conservative as you approach retirement.
Responsible Investing: Socially conscious investing. This investment category invests in companies that are concerned about financial obligations as well as social and environmental obligations.
Income Earners: Contains dividend and interest-paying securities.
Hedge Fund Followers: Pies that track public funds such as Berkshire Hathaway and Icahn Enterprises.
Industries & Sectors: Invest in one segment of the overall economy.
Stocks & Bonds: Multiple options for diversified stock and bond exposure.
Other Strategies: Other investment options like blue-chip stocks, domestic growth, domestic value and more.
Trinity Portfolios: Portfolios created by Cambria Investments.
Hassle-Free Borrowing
With M1 Borrow, you are allowed to borrow up to 35% of the value of your portfolio. You can use this borrowed money to invest on margin or for other expenses like unexpected medical bills. There is no additional paperwork, credit checks, loan officers, or denials with this borrowing. So, it is extremely convenient. However, you will have to pay it back on a schedule. Since this is a secured loan, interest rates are much lower than unsecured loans.
FDIC-Insured Checking Account
M1 Finance offers FDIC-insured checking accounts that can be directly integrated into the M1 app. You can use these checking accounts to make direct deposits, to pay bills, and to spend with a debit card. When you spend with your M1 debit card, you can earn rewards.
Dividend Reinvestment
Dividend investors are loving M1 Finance thanks to the portfolio level DRIP they offer. When you earn a dividend, that money is added to your cash balance held within your portfolio. Once that cash balance exceeds $10, it is automatically invested across your entire portfolio. This dividend reinvestment allows you to earn compound interest.
M1 Finance Pros
Free $0 fee roboadvisor
Focus on long-term investing
Solid algorithm-based robo-advisor for automated money management
You can invest on margin
Investors can borrow up to 35% of the value of your portfolio
You can open all of the following accounts: Taxable, Joint, Roth IRA, Traditional IRA, Rollover IRA, SEP-IRA, and Trusts
Fractional shares allow you to remain fully invested and well-diversified
Click Here to Invest With M1 Finance
M1 Finance Cons
This is not an ideal platform for active traders as there is only one trading window per day
There is no 401k guidance
Limited to stocks and ETFs
You can't invest in commodities or real estate on the platform
There are no retirement planning tools
Expert Pies are one size fits all
What Is Betterment?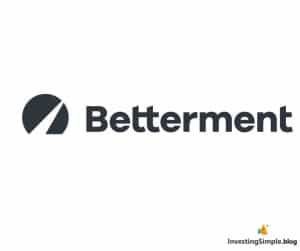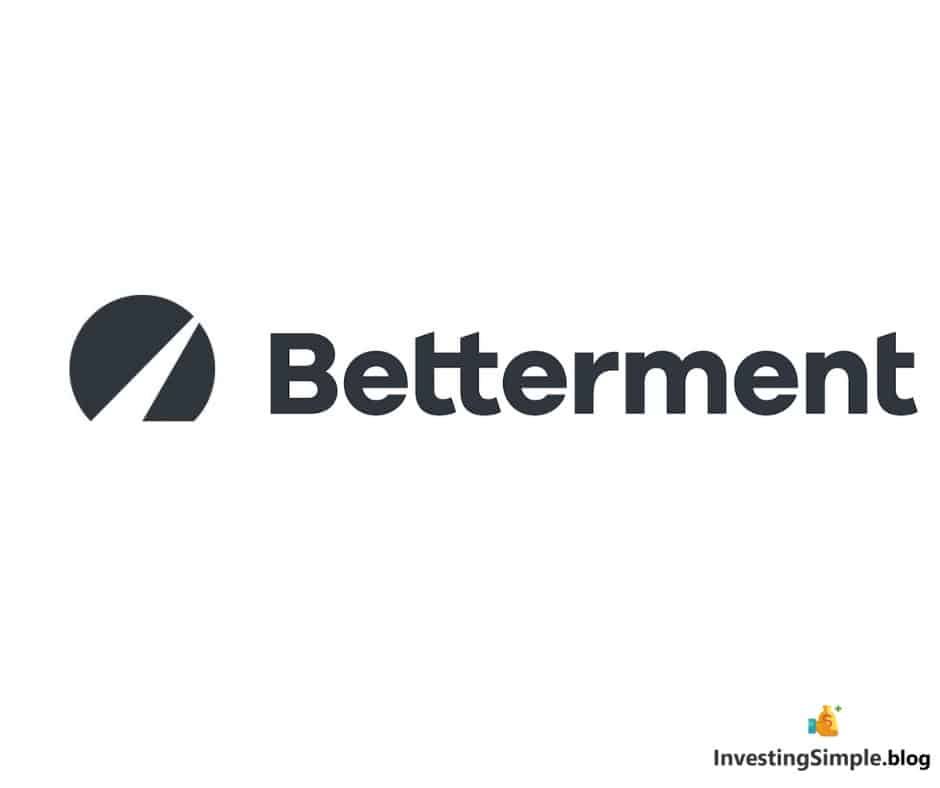 Betterment is another investing platform that is very similar to M1. However, there are several key differences. The two biggest differences are the fee structure and portfolios.
Betterment builds you a portfolio from scratch based on your specific needs and goals. That tailored service comes at a small fee of 0.25% per year.
Both Betterment and M1 Finance are designed to be extremely easy to use and to be very low cost. They are great platforms for beginners and experienced investors alike. Betterment offers several features that go above and beyond M1, so it may be worth considering this platform even though they do charge a small fee.
Read our Betterment review here.
Betterment currently has $16 billion in assets under management. This makes the company significantly larger than M1 Finance, which only has $500 million in assets under management. However, M1 is growing very quickly, largely due to its free pricing structure. So, it could grow a lot larger shortly.

Betterment Features
Personalized Guidance
Unlike M1, Betterment offers personalized guidance which is based on your preferences, risk tolerance, and needs.
So, if you are someone who values being able to speak with an advisor and get help and guidance, then Betterment could be the better platform for you to conduct your investing on.
Tax Coordinated Portfolio
Betterment offers several features that help you cut down on your tax bill at the end of the year. One of these features is the tax coordinated portfolio. Through this feature, Betterment looks at all of the assets held within your different accounts and organizes them in the most tax-efficient way possible. For example, an investment that would incur maximum capital gains tax might be placed in a tax-sheltered retirement account.
Betterment Smart Saver
With low-interest rates being a characteristic of the economy over the last 10 years, it can be difficult to earn a yield on your cash. Betterment offers a solution to this issue by offering an alternative to a savings account. The Betterment Smart Saver account yields 2.19% annually. This is significantly higher than most savings accounts. Betterment offers this feature while still providing liquidity. According to Betterment, you will have access to your funds in 4 to 5 business days.
Betterment Advice Packages
Betterment now offers advice packages for the specific one on one advice you are looking for. Advisors on the Betterment platform will then guide you through your financial goals and your current financial situation.
All you need to do is select your package, schedule your call, and talk to an expert about your specific situation. Betterment offers 5 different advice packages
Getting Started Package ($199) – A 45-minute phone call with a licensed financial expert. They will provide a step by step tutorial of your Betterment account so you can optimize the platform for your specific needs.
Financial Checkup Package ($299) – A 60-minute call with a licensed financial expert to review your current financial situation. 
College Planning Package ($299) – A 60-minute phone call with a CERTIFIED FINANCIAL PLANNER™ to review your family financial situation and college planning. Addressing areas such as how much to save, how to invest, and tax-advantaged college savings programs. 
Marriage Planning Package ($299) – A 60-minute phone call with a CERTIFIED FINANCIAL PLANNER™ to get guidance on your goals, budgeting, debt, and the process of merging your finances. 
Retirement Planning Package ($299) – A 60-minute phone call with a CERTIFIED FINANCIAL PLANNER™ to get a view of your current situation, accounts, holdings, and savings progress. 
Betterment offers advice packages for most of the major financial milestones throughout your life. The only requirement is that you need a Betterment account to be eligible. You can open a Betterment account here.
If you'd like to give a Betterment advice package a try, there is a 30-day satisfaction guarantee. If you are not satisfied with the advice you get, you can request a refund within the 30-day window.
Betterment Account Minimums and Fees
[table id=8 /]
Betterment charges 0.25% to 0.40% per year. This is more expensive than M1, which charges nothing. However, it is significantly less than the 1% that most money managers charge. So, if you open an account with Betterment, then you will still be accessing high-quality investment options for a very reasonable and cheap fee. Betterment also offers several features that go above and beyond what M1 is offering.
Betterment does not have any account minimums to get started. So, you do not have to start with a large amount of capital when you open an account with Betterment. Many younger investors find this ideal as it makes the platform much more accessible to them.
Betterment Pros
Portfolios are tailored to your specific needs
You can get personalized advice from a financial planner
No account minimums
Extremely low fees
Betterment Advice Packages help you plan for major life events
Has excellent retirement planning options
Allows you to customize your investments based on risk tolerance and end goals
Click Here to Invest With Betterment
Betterment Cons
No individual stock or ETF selection
Managed portfolios only
Only able to invest in stocks and bonds
Not 100% free, costs 0.25% for digital and 0.40% for premium service
The Verdict: Betterment vs M1 Finance
M1 Finance and Betterment are both inexpensive, extremely easy to use and convenient. They are both exactly the kind of investing platform that many millennials are seeking out. You really can't go wrong with either of these platforms, but the subtle differences set them apart.
Neither is going to cost you a fortune in fees, each has a solid reputation for its investments and each has many outstanding features which add value to the platform.
In terms of which is better, M1 Finance or Betterment, it comes down to what your priorities are. If your priority is to find the absolute cheapest roboadvisor that you can invest your money with, then M1 Finance is better.
This is because there are zero fees to use M1. However, if you are looking to have a more personalized experience, then Betterment is the better option.
With Betterment, you can have a human help you with financial planning and they can help to sculpt your portfolio according to your needs and preferences. They designed M1 Finance to be as automated and hands-free as possible. With M1 Finance, the goal is essentially just to be able to park your money in an account and let the roboadvisor generate long term gains for you through the expert pies. While you can do this with Betterment, you can also have a much more personalized experience.
However, regardless of which platform you decide to go with, you should be able to grow your net worth and avoid paying the exorbitant fees that many other investing platforms and money managers charge. So, it is really a win/win.