M1 Finance vs Vanguard
Investing Simple is affiliated with M1 Finance. This relationship does not influence our opinion of this platform.
Most people have heard of Vanguard, one of the largest fund companies in the world. If you have a 401k plan, there is a good chance that this is through Vanguard! This is one of the most prominent fund companies around. M1 Finance has recently taken a strong foothold in the brokerage industry, disrupting the traditional investing model. So, are you better off investing through M1 Finance vs Vanguard?

What Is M1 Finance?
M1 Finance is a relatively new investing platform that launched in 2016. M1 Finance has goals that are in line with Vanguard. Both platforms have offerings that appeal to passive long term investors. Comparing M1 Finance to Vanguard is like comparing red grapes to green grapes. They are very similar, with only a few minor differences. Both companies have high value propositions available to their users, but each has unique features and characteristics.
Click Here To Invest With M1 Finance
M1 Finance offers a free online investing platform and mobile app for its users. It is easy to open an account and you can begin investing with as little as $100. You start by creating your portfolio which M1 Finance calls a pie. You can customize your pie with a variety of stocks and ETFs offered on M1's platform, including Vanguard ETFs.
One feature unique to M1 Finance is the ability to buy fractional shares. This means you can have broad diversification even if you have a small account balance. You can purchase as little as 1/10,000th of a share of a stock or ETF. M1 Finance offers a variety of other features such as tax minimization, automated deposits/rebalancing and dividend reinvestment all for free. Considered to be the next generation broker, M1 Finance has had a wave of users switching over to the platform since they launched. The emphasis on passive low cost investing has resonated with many other investors across the United States.
Read our full review of M1 Finance here.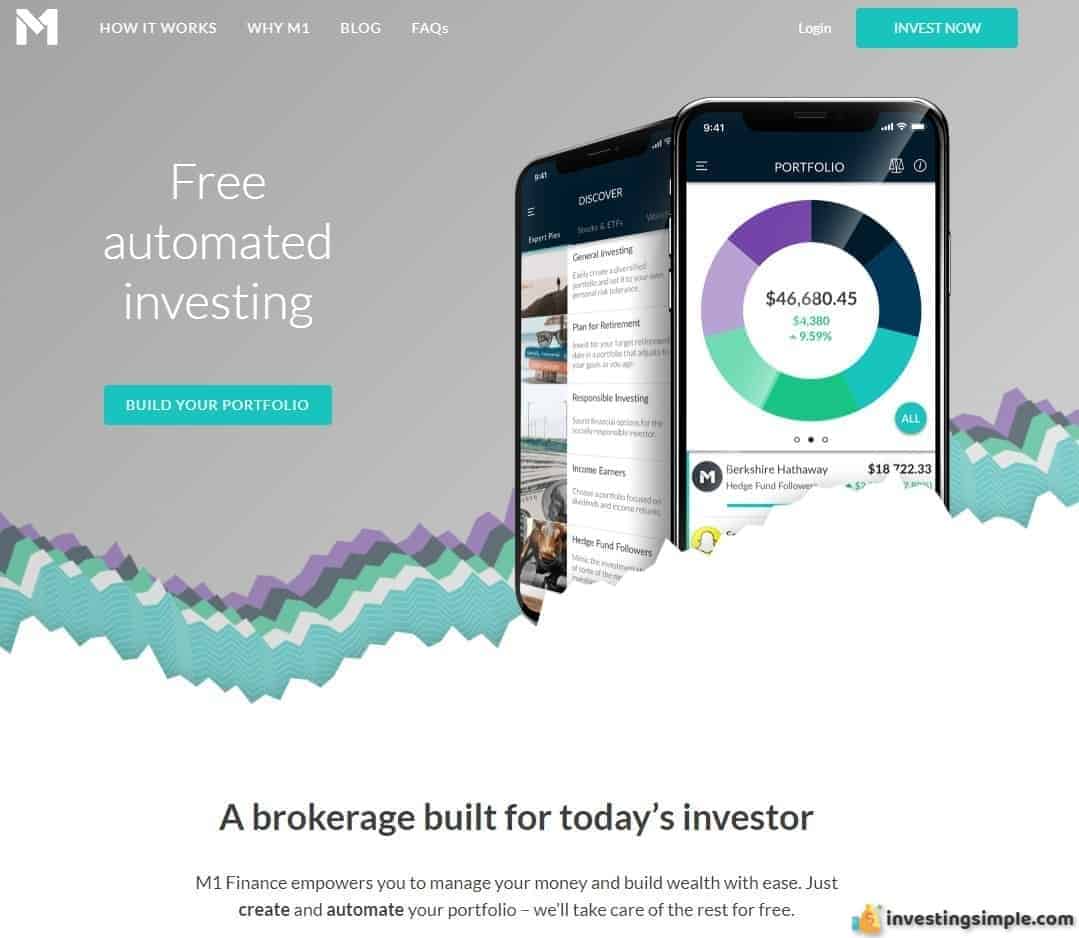 What Is Vanguard?
Vanguard is one of the largest fund companies in the world, with assets under management of approximately $5.1 trillion. They offer a variety of mutual funds and ETFs available on most investment platforms and brokerages. To directly invest in most of Vanguard's mutual funds you must have a minimum account balance of $3,000.
Vanguard Retirement funds and STAR funds have a minimum of $1,000. This platform also offers a variety of exchange traded funds which have no minimum investment, and you can buy shares through brokerage accounts like M1 Finance. Vanguard is a mutual fund company, and it is owned by the funds that it offers. In essence, all of the Vanguard investors own shares of the funds and they own Vanguard itself.
Now, don't let the word mutual fund scare you! What Vanguard offers is low fee index mutual funds. They offer some of the lowest fee investment products on the market.
Vanguard was started by a famous investor named John Bogle, known as the man who created the first index fund. Bogle created Vanguard to be a company devoted to its people and its underlying shareholders. Vanguard is based on the premise of Bogle's own thesis of low fee index fund investing over the long term. That is why Vanguard has some of the lowest fees in the fund industry.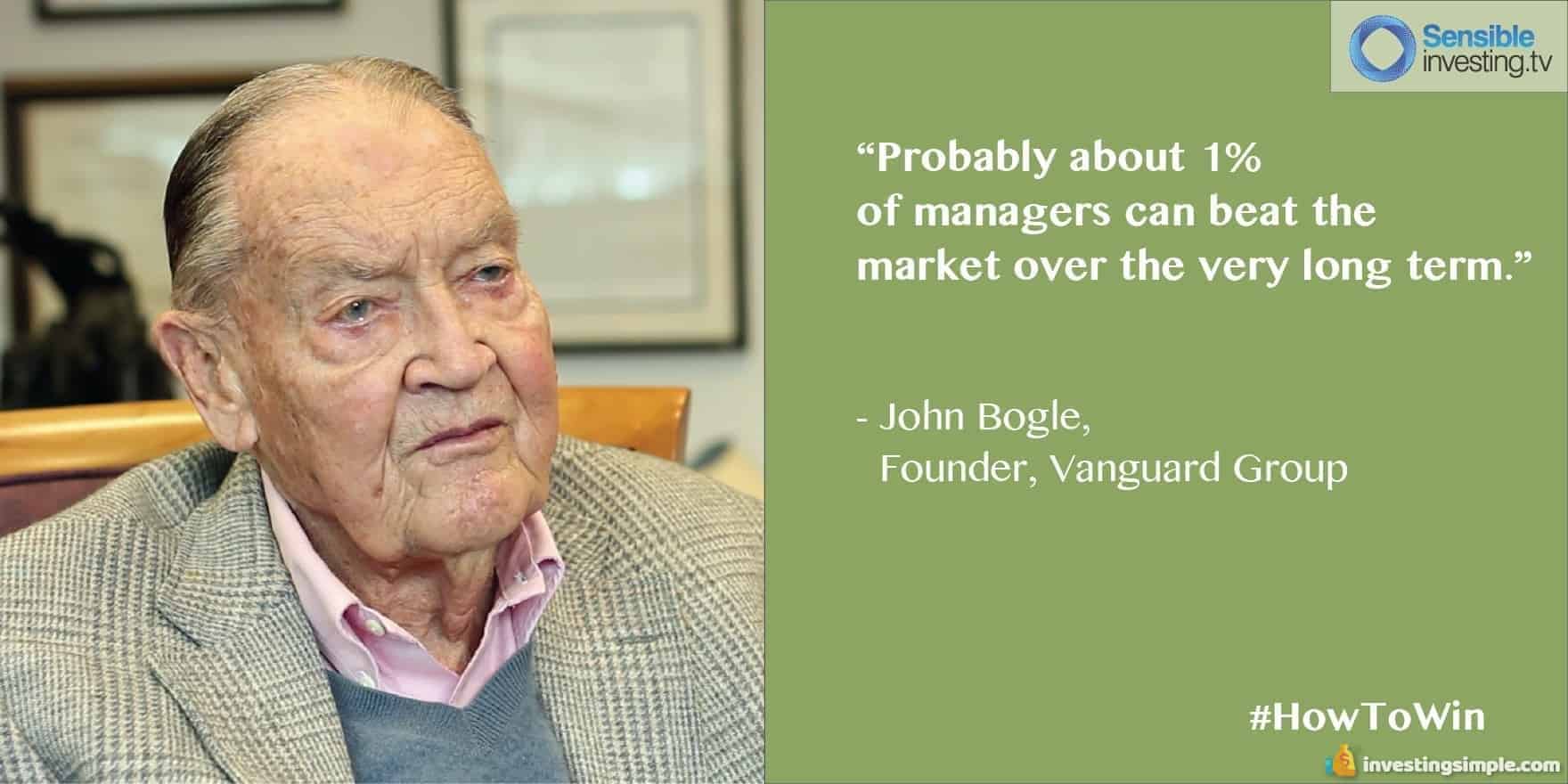 M1 Finance vs Vanguard
These two investing platforms differ in many ways, though they both have the same goal of attracting long term passive investors.
M1 Finance is an online trading platform geared towards a do it yourself investor who is relatively fee sensitive. Vanguard offers funds at record low fees within the industry, along with investing discipline from one of the greatest minds in the investing community. Vanguard is more of a traditional fund company with a focus on low cost passive investing. Barriers to invest into Vanguard mutual funds can be moderately high from $1,000 to $3,000. That being said, investors can find many Vanguard ETFs on a variety of platforms, including M1 Finance.
Vanguard and M1 Finance are very similar platforms. If you are on the fence trying to decide whether or not to invest in Vanguard ETFs through M1 Finance or investing in funds directly through Vanguard, consider the following…
With M1 Finance, you will be able to automate your deposits, allocation and rebalancing
You will be limited to Vanguard products through the Vanguard platform
M1 Finance allows you to invest in thousands of stocks and ETFs for free
The minimum balance to get started with M1 Finance is $100 while the minimum investment for most Vanguard funds is $3,000
ETFs have greater liquidity than funds
The Verdict
Using M1 Finance allows you to build your own portfolio of ETFs and/or stocks. You can choose from thousands of investments, and decide where you would like to invest your money. Since M1 Finance allows you to buy partial shares, you have the ability to build a well diversified portfolio with as little as $100. This lets you virtually create your own customized fund, containing the companies and ETFs you'd like to hold in your portfolio. You portfolio will also be frequently rebalanced in the most tax efficient manner, meaning you wont have to worry about constantly managing deposits and withdrawals.
Vanguard takes a different approach where you will be able to invest in strictly Vanguard products only. Vanguard's model is very traditional and used by most fund companies. Most of their funds have extremely low expense ratios and holding fees. Both M1 Finance and Vanguard cater to long term passive investors, but if you'd like more flexibility with your investments, as well as tax efficient rebalancing then M1 Finance may be a better platform for you.
Click Here To Invest With M1 Finance