Buying a new or used car can be an exciting process, but it certainly comes with a number of steps to work through. One of these steps is financing, which can often be rather confusing.
If you are buying from a dealership, then it is likely they will offer you financing options. However, the rates are not usually the most competitive. In fact, shopping around for interest rates at other banks or credit unions can usually be the difference of quite a bit. But again, going from bank to bank isn't exactly convenient.
There must be a better way.
MyAutoLoan is a platform designed for this specific purpose. Financing can be confusing; shopping for a competitive rate is time consuming. At myAutoLoan, you can submit one request and receive up to 4 loan offerings in minutes. So how does the platform work? Does it hurt my credit? In this full MyAutoLoan review, we will answer those questions and more.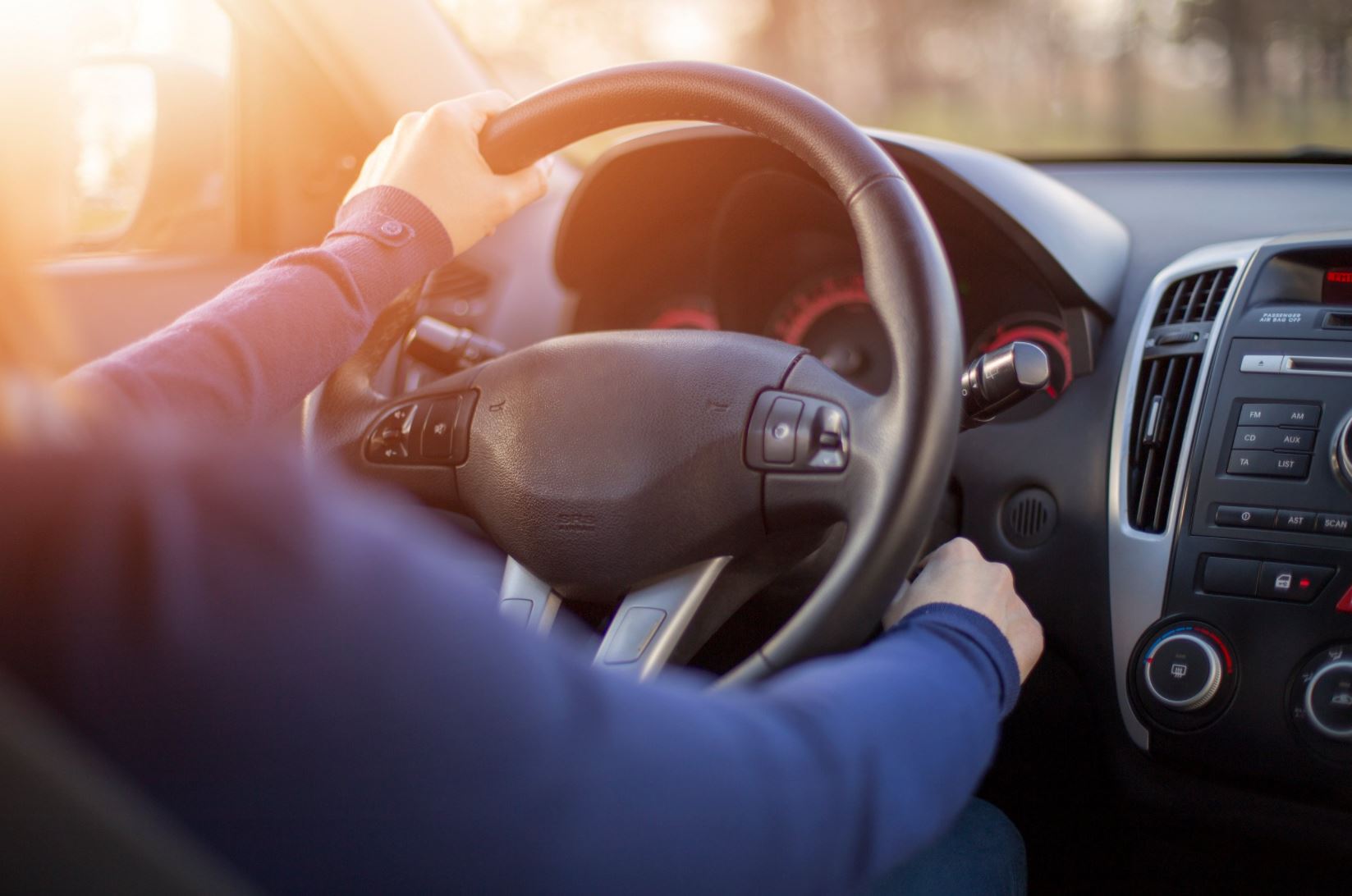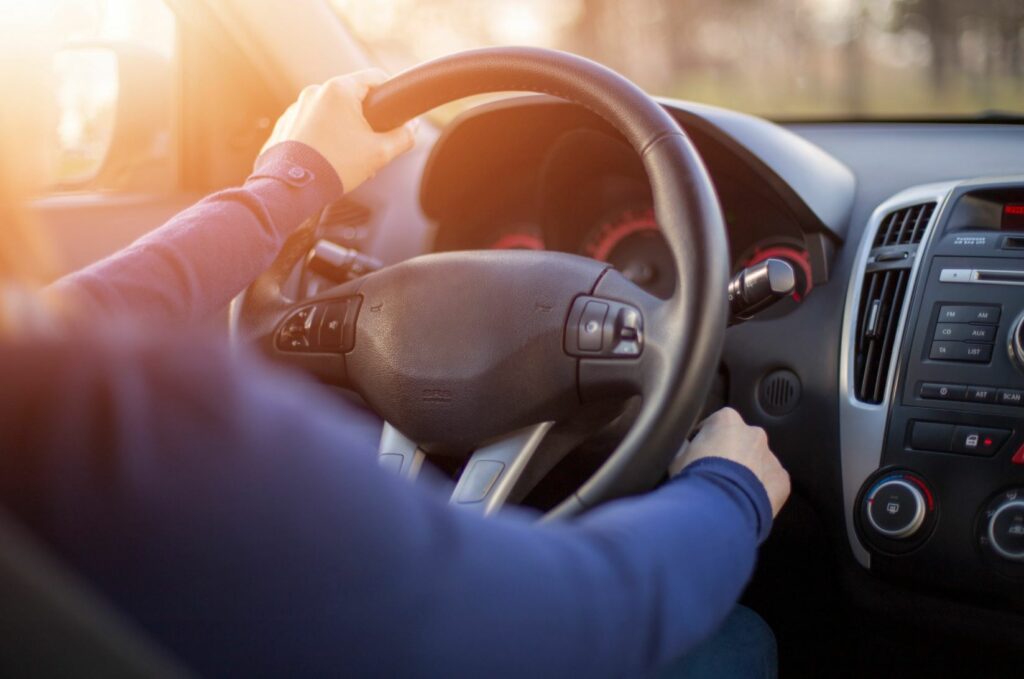 MyAutoLoan Review: Highlights
Access to a marketplace of numerous lenders
Platform is completely free to use
Receive up to 4 loan offerings almost instantly
Loans up to $100,000
Clients work with myAutoLoan for new and used auto purchases, refinancing, and private party purchases
Generally need a credit score of 575 or higher
Payment terms of 12 to 72 months
Additional resources available such as a payment calculator
Fees

Transparency

Helpful Resources

Application Process

Approved Vehicles
MyAutoLoan Review Summary
MyAutoLoan is a marketplace that connects car buyer and lenders together. The quick application submits information to a number of lenders instantly. Clients can expect up to 4 loan offers within minutes.
The platform is completely free to use and features a simple application that can be completed in minutes.
There is no obligation to accept a loan or move forward with a lender.
It is important to note that every lender is unique and may have different requirements, but typically there are vehicle restrictions such as a maximum mileage and year. Using the service also gives lenders the right to check your credit score, which can negatively impact the score.
Pros
Ability to receive and compare multiple loans
Clients can have a co-signer
Free to use platform
Additional education resources
Cons
Vehicle restrictions
Minimum credit score of 575
Minimum loan amount of $8,000
What is MyAutoLoan?
Launched in 2003, myAutoLoan is an online marketplace for those seeking an auto loan. The platform is owned by Harvest Digital Finance LLC. They have been accredited with the Better Business Bureau (BBB) since 2003 and have an A+ rating.
The platform was created to help people find loans at competitive rates conveniently. Purchasing a car is already a hefty process. By making the financing aspect quick and easy, the total process becomes less stressful. What's even better is that the platform is completely free to use.
With a simple application, clients can request quotes from many lenders all at once. Within minutes, clients receive up to 4 offers to choose from.
They also offer a number of other features that add value in the car buying process. These features include a payment calculator, daily updated interest rate chart, and an interest rate calculator.
How Does myAutoLoan Work?
Getting started with myAutoLoan is fairly simple. First, you will select your offer type and submit your personal information. They have 5 loan types that you can apply for.
New Auto
Used Auto
Refinance
Private Party
Lease Buyout
They will ask for personal information such as name, email, phone number, and address. You will also need to input whether the application is for yourself only or if it is a joint application, which is actually a great feature. Interest rates are more competitive with higher credit scores. By allowing clients to have a joint application, they can cosign a loan with someone else that has a strong score and receive better rates than they could on their own.
The next step of the application requires employment information, which helps lenders put together appropriate offers.
The application can be completed in just a few minutes. After submission, you will receive up to 4 offers in a matter of minutes. The lenders themselves will inform you about their method of funding whether it is through an ACH payment, blank check, bank deposit, etc.
There is no obligation to accept any of the offers. If none of them work for your needs, then you can decline all offers. The service is completely free to use.
When applying for a loan with myAutoLoan, you should be aware of a potential impact to your credit score. When you submit an application, you are giving lenders authorization to check your credit score, which can negatively impact your score.
Without myAutoLoan, the alternative is to either purchase a car with cash or go to a number of banks and credit unions to find the most competitive rate. With this platform, you can quickly check a number of lenders all at the click of a button from your home.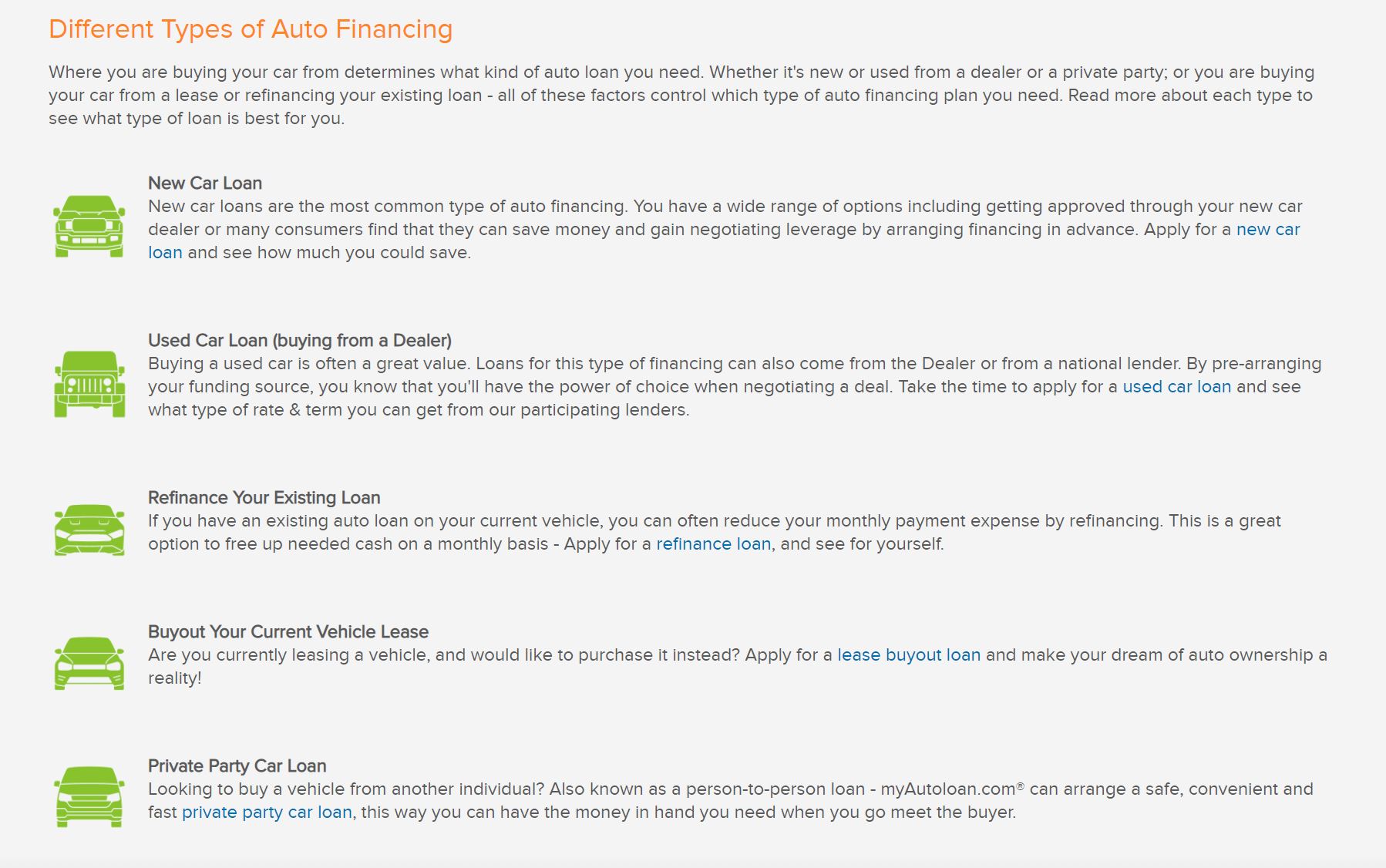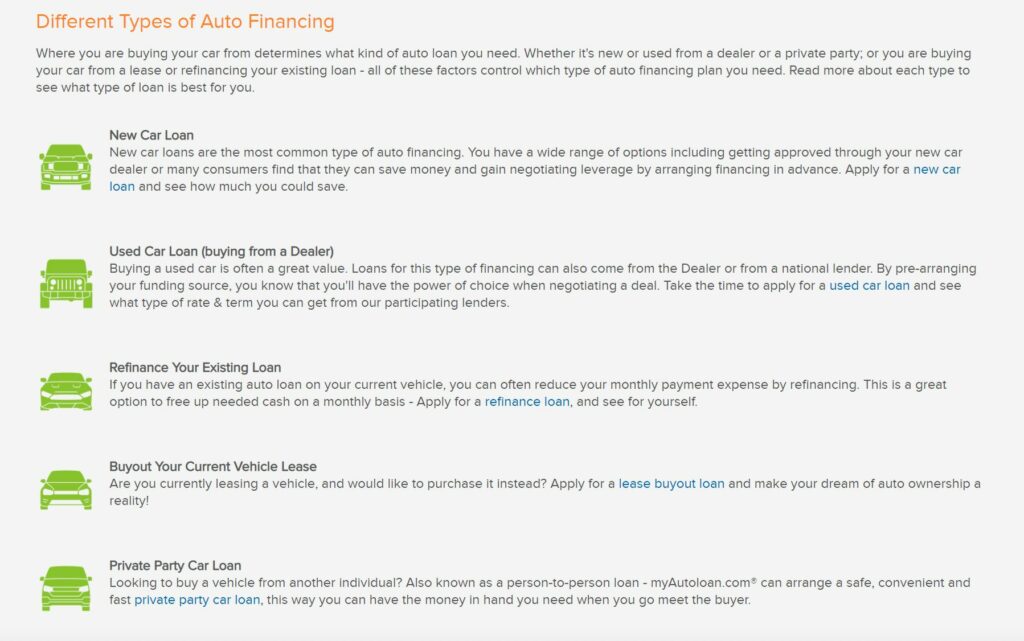 Am I Eligible for a Loan?
Every lender is different and has different requirements for their services. Some may require higher credit scores or higher monthly income. With this in mind, myAutoLoan offers a few general guidelines to help you receive a loan.
Be at least 18 years of age (Either you yourself or your co-signer)
Minimum income:

for Purchase, Private Party and Lease Buyout loan types, $21,000 Gross Yearly Income
for Refinance loan type, $18,000 Gross Yearly Income

Must live in the continental US (platform does not currently serve Alaska or Hawaii)
Minimum Vehicle Requirements:

125,000 maximum mileage
10 years old or newer

Minimum Loan Amount

for Purchase, Private Party and Lease Buyout loan types, $8,000
for Refinance loan type, $5,000

FICO scores of 575 or greater
Additionally, myAutoLoan discourages clients from applying for a loan that they have already applied for in the past 31 days.
Other Features
In addition to helping clients find competitive loan offerings, myAutoLoan also strives to assist clients by educating them about the loan process and setting proper expectations. They have 3 tools anyone can use before ever submitting an application .
Auto Loan Interest Rate Calculator
The Auto Loan Interest Rate Calculator is a great tool for clients to look at when starting the car buying process. With a simple form, you can quickly receive a range of interest rates that you might receive. First, you will enter in the loan type you are seeking. Second, you will input your credit score. Third, you will enter in the estimated price of the car. Fourth and finally, you will enter in your zip code and click calculate.
After submitting the required information, you will see a range of interest rates that you can reasonably expect to receive.
This tool is an excellent way to help you understand if a loan offering is competitive or not.
Interest Rate Chart
MyAutoLoan's interest rate chart is updated daily with the latest rates currently being offered by lenders. This chart will always show the lowest rates being offered. This means that the rate you receive could be higher depending on your current credit situation and other personal information.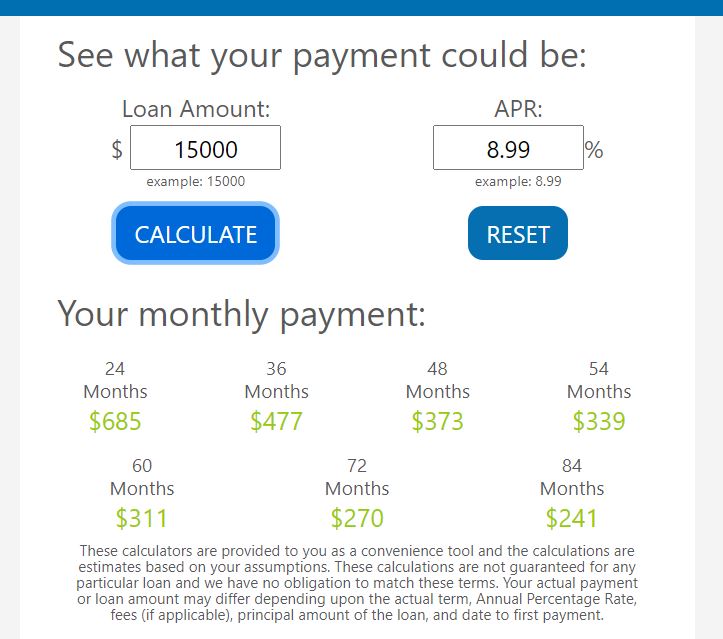 Payment Calculator
The platform also features a payment calculator that will calculate your monthly payment. There are three simple inputs:
Loan Amount: Enter in the amount you wish to receive
APR: Enter in the expected interest rate (you can use the previously mentioned tools to help you enter in a number that is reasonable and accurate)
Once you are done, you will click "Calculate." You will then be able to see the monthly payment broken out by various time frames. For example, if you input a loan amount of $15,000 and an APR of 4%, you will see the monthly payment you will need to pay broken out from 24 months to 84 months.
MyAutoLoan Review: Final Thoughts
Auto loans can be a stressful thing. Worrying about the interest rates and time spent searching among banks are just two reasons why people often settle for a high rate offered by dealerships.
However, by using myAutoLoan, you can quickly receive up to 4 loan offerings with one simple application. No more time consuming searching at various banks and credit unions. You can also be sure you will receive the most competitive rates on the market depending on your credit score and other unique information based on your situation.
The platform is completely free to use, and there is no obligation to accept a loan once you receive an offer.
You should be aware however, that using this service grants lenders authorization to run your credit, which can negatively impact your score. If you choose to accept a loan offered directly from a dealership, then your credit will still be pulled.
Before submitting an application, you can also use their free resources to better prepare yourself. By using their interest tools you will be able to quickly see a range of applicable interest rates. Thus, when you receive an offer, you will know if it is competitive or not. You can also use their payment calculator to better understand what your monthly payment could be.
With an A+ rating from the BBB and strong reviews from clients, you can be sure that you will receive great service. Their process is secure and confidential with information only being provided to potential lenders.
If myAutoLoan is something that you think could help you, then check out their website and FAQs to learn more!
Best Free Stock Promotion