Opendoor Technology, OPEN Stock, is working towards a change in the world of residential real estate. They operate an online platform that allows consumers to buy and sell residential properties.
Typically, someone looking to buy or sell a property will undergo a process lasting multiple months with a variety of fees and necessary repairs.
At Opendoor, sellers no longer have to list a property through an agent. They will have to pay 5% in commission fees as opposed to 6%, which is common in the market. Additionally, the seller will not have to think about showings, open houses, or any repairs.
Opendoor currently allows sellers 2 options: they can request a cash offer directly or they can choose to list through Opendoor. After purchasing the home, Opendoor makes the necessary repairs and sells the house for a profit.
Buyers can also benefit from Opendoor. Apart from browsing homes listed on the market, buyers can also leverage Opendoor's cash offer to avoid bidding wars.
Opendoor Technology was founded in 2014 in California. Opendoor went public in December of 2020 through a merger with the SPAC Social Capital Hedosophia Holdings II, which is led by investor Chamath Palihapitiya.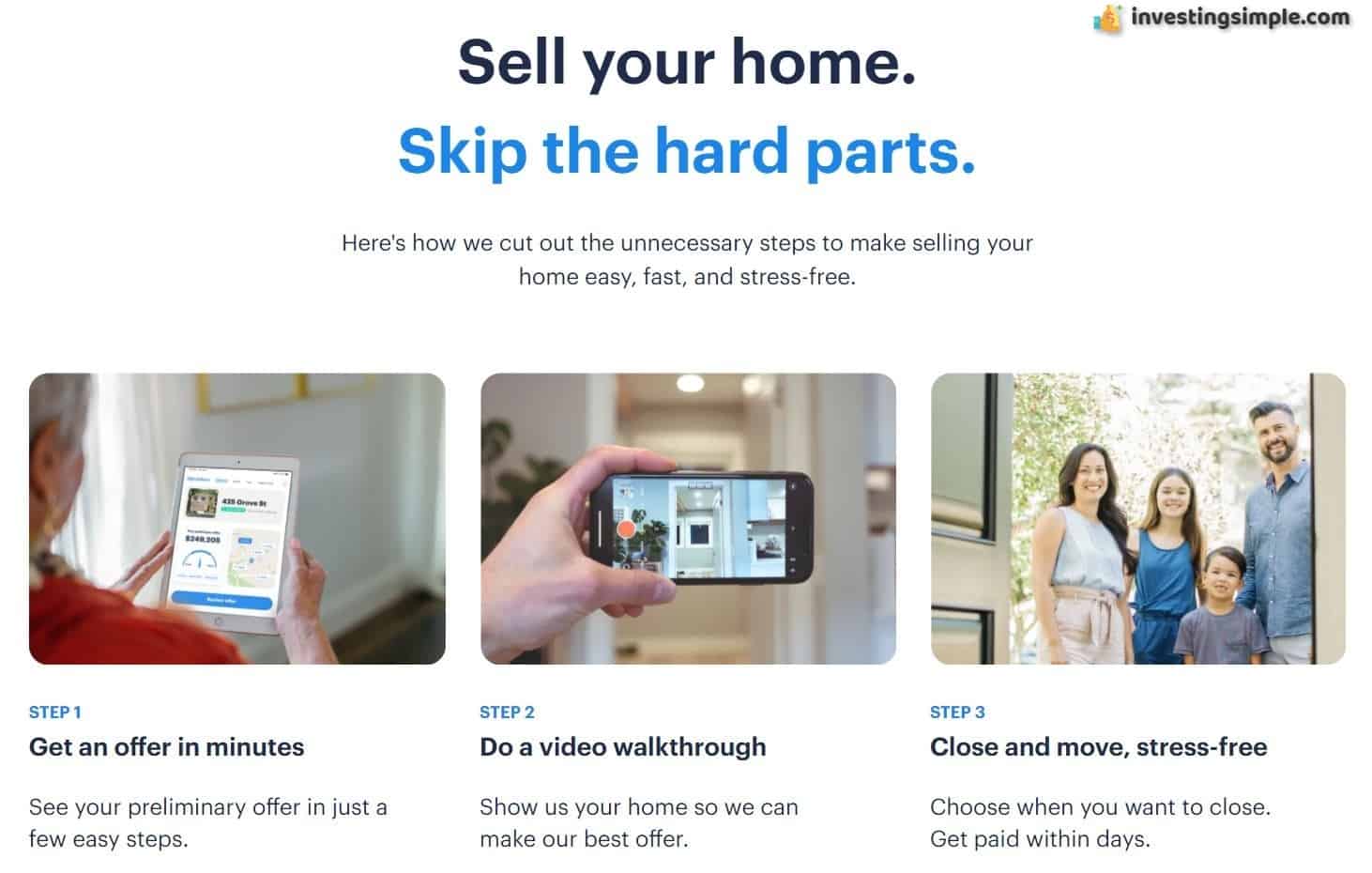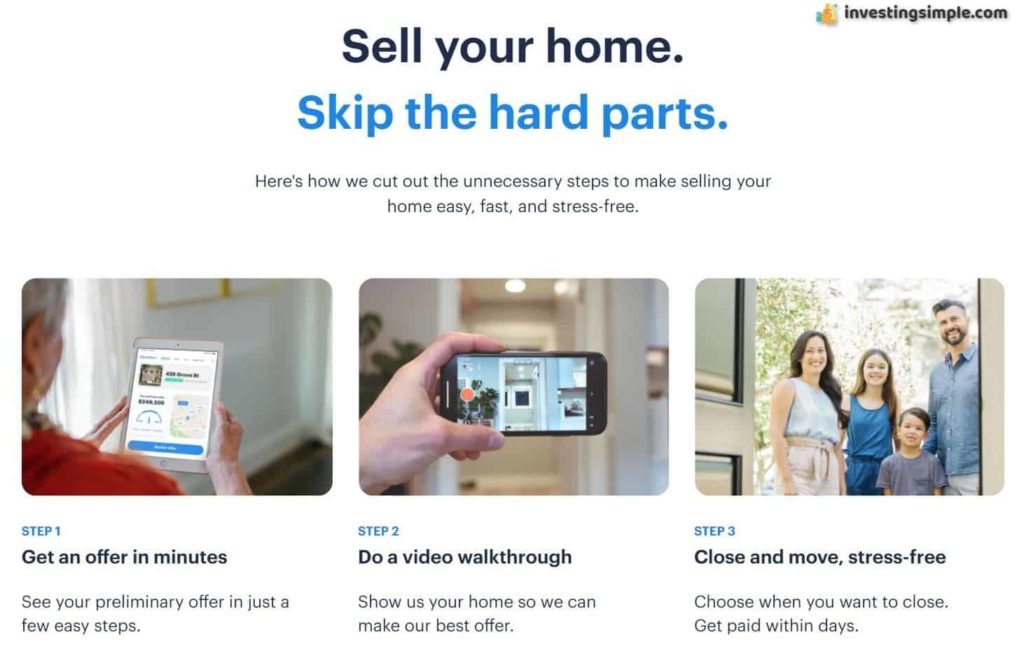 Why is OPEN Stock Moving Now?
On March 26th, Ark Invest added OPEN stock to its ETF holdings. Specifically, Ark Invest added 468K shares of OPEN stock to ARK Fintech Innovation ETF (Symbol ARKF) and over 453K shares to ARK Next Generation Internet ETF (Symbol ARKW).
Cathie Wood, who is the founder of Ark Invest, generated discussion for OPEN stock with her big bet on the company.
When comparing to other competitors in the sector, Opendoor is a cheaper option currently trading at 4.6 times sales.
Zillow is trading at 9 times sales and Redfin at 7.4 times sales. This could lead investors to believe that OPEN stock is currently discounted.
What are Opendoor's Strengths and Opportunities?
Buying and selling a home can be a massive hassle. The appeal of only dealing with one party as opposed to managing a lender, agent, title company, etc, is a huge value add for many. Opendoor Technology is seeking to address a need and make a complex process simple.
Opendoor is currently operating in 27 metro areas, though they are currently working to expand operations to many new locations over the next few years. As they continue expanding and growing, they could see a large increase in the number of deals they acquire, which will be key for the longevity of the company.
The residential real estate market is responsible for approximately $1.6 trillion a year.
In 2020, Opendoor saw $2.6 billion of revenue, which means they have huge upside potential should they capture and maintain market share.
Opendoor recently announced over $770 million in capital raised to continue expanding into new locations. On their website, they share that they receive an offer request every 60 seconds, resulting in over 700,000 requests, though they have only been able to help a fraction of consumers as they do not yet operate in many locations.
In 2019, they sold just under 19,000 homes.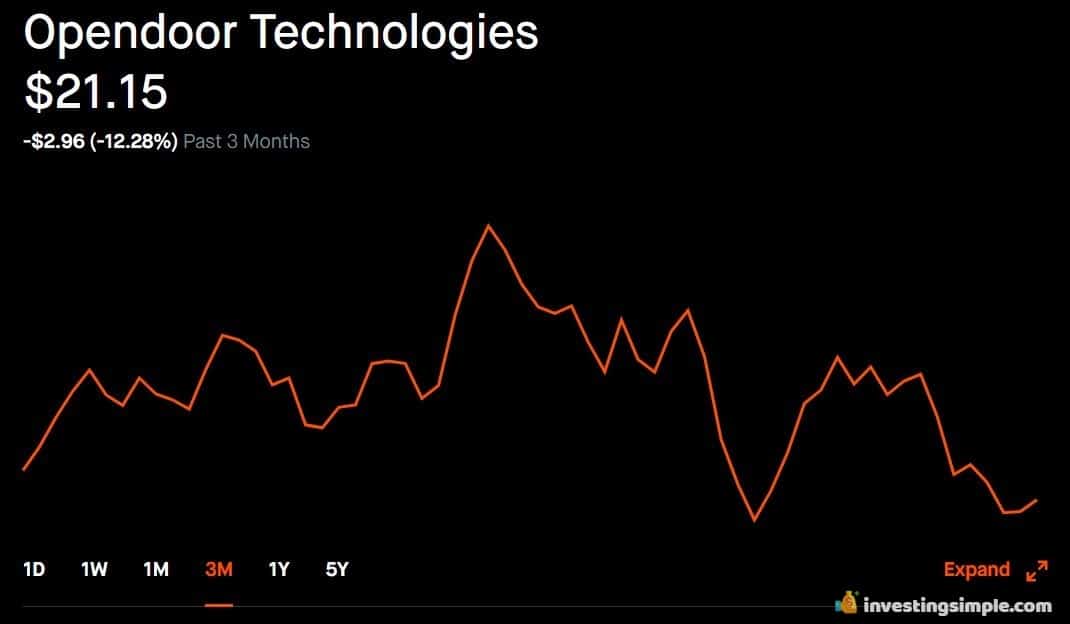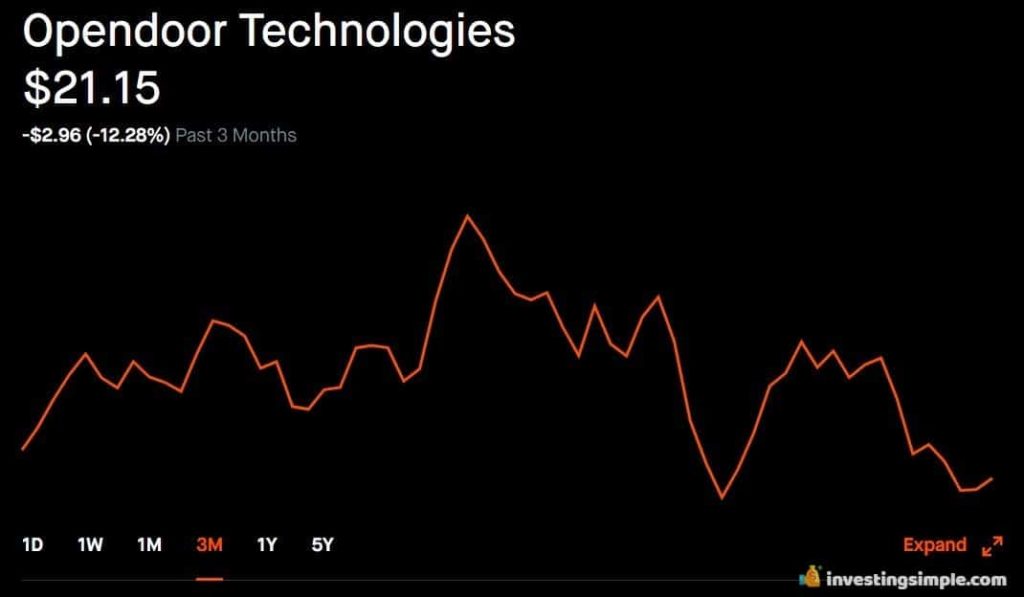 What Challenges is OPEN Stock Facing?
OPEN stock has two main hurdles before them. The first is competition, and the second is availability and scalability.
Opendoor is not the first company to try to simplify the home buying process. Zillow has established itself as a market leader where buyers and sellers can browse through listings nearby. In 2018 however, Zillow launched Zillow Offers where sellers can receive direct cash offers for their homes. They currently operate in 25 cities around the US.
There are also a few other companies seeking to simplify the process such as Redfin, Upnest, and Homie. The competition in this space will be fierce due to the size of prize in the market. Any company that can gain even a few points of market share in this space could see huge revenue potential.
The second main challenge Opendoor will face is the ability to scale the business and become available to new locations around the US. They have proven that demand for such a service exists, but expanding to new locations represents a large capital investment over time.
Establishing themselves in new markets could signify increased revenues for the company, but it could also means increased operating costs. Keeping expenses low through expansion is a challenge for every company.
Opendoor Technology: Final Thoughts
Opendoor Technology is not only trying to simplify residential real estate, but also trying to disrupt the sector. With a highly efficient process that can save homeowners time and money, consumers will certainly take notice.
As Opendoor expands, new competition will continue being a threat. The company will need to be able to articulate their value add vs other companies, or they won't be able to demonstrate a competitive advantage in the long term.
Investors interested in OPEN stock should stay close to company news and earnings reports to keep an eye on progress.
Start Investing Today
Investing has never been more accessible than it is today. You can quickly open a brokerage account and start investing all within 10 minutes from your personal phone! The question is, which investing app is best?
With so many to choose from, people often delay getting started, but with any investment, time is often one of the most important factors!
If you are looking to get started but are unsure how, then be sure to read How to Invest in Stocks For Beginners or check out the 10 Best Investing Books Beginners Need To Read In 2021.