Real estate can be a great way to diversify a portfolio, though the process of actually acquiring a property can be lengthy. There's the process of manually finding a property you like and working through the closing process. And then you also have to deal with tenants.
However, buying a property directly is not the only way to get involved in real estate. In fact, there are a number of other ways to invest in real estate such as REITs and crowdfunding platforms.
In this article, we are going to be taking a deep dive into one of these other options: PeerStreet. This company is a crowdfunding real estate investment platform that offers investors a way to participate in real estate through debt investments.
So, is PeerStreet the best option for you? Keep reading for our full PeerStreet review to learn more about the platform.


PeerStreet Review: Highlights
Access to invest in real estate debt
Available to accredited investors only
Currently available to US investors only
Minimum investment of $1,000
6-24 month terms for loans
6% - 9% returns
0.25% - 1.00% fees
No access to a secondary market
Diversity of Offerings

Ease of Use

Minimum Investment

Fees

Deal Transparency
Summary
PeerStreet is a crowdfunding real estate platform. It allows investors to participate in real estate debt.
The platform is currently reserved for accredited investors only and features a $1,000 minimum investment. PeerStreet charges a servicing fee that varies by offering but typically is between 0.25% and 1.00%.
New deals are posted to the site each day, which offers investors a way to diversify their portfolio with varying property types in various locations.
Interest is paid out twice monthly on the first and 15th. There is no secondary market, so investors should expect to hold the investment for the life of the loan, which is usually between 6-24 months.
Pros
Low minimum
Short term loans
New offerings daily
Strong variety of options
Automatic investment options
Cons
Accredited investors only
No secondary market to liquidate early
What is PeerStreet?
PeerStreet is a real estate crowdfunding platform. Rather than purchasing properties and collecting rent checks, PeerStreet offers investors an opportunity to invest in real estate debt.
Other entrepreneurs who are striving to renovate a property seek out a bridge loan, or a short term loan, to fund the project. With PeerStreet, everyday investors are able to pool their money and supply the capital to complete this project. It's hand off is that you can fund the deal and collect your principal with interest payments.
"PeerStreet introduced the first and largest two-sided marketplace for investing in real estate debt. On one side, we source loans from our nationwide network of private lenders and brokers, then aggregate, service, and manage those loans for individual and institutional investors on the other."
PeerStreet was founded in 2013 and is headquartered in Los Angeles, California. Since inception, the company has transacted over $4 billion worth of deals and returned over $225 million worth of interest to investors. They are currently available in 44 states around the US.
The platform is currently reserved for accredited investors only. Accredited investors are those with either $200,000 in annual income or $1 million in net worth.
How Does PeerStreet Work?
PeerStreet is often thought of as a two way marketplace for real estate debt investments. The process begins when an entrepreneur needs a real estate loan to "flip" a property, or renovate the property, and then sell it for a profit or rent it out.
This entrepreneur will then acquire a loan from a lender in PeerStreet's network. A lender is then able to submit one of these loans to PeerStreet for review. If the loan matches the profile and demand of investors, then PeerStreet will list it on the platform.
Most loans are typically short term ranging from 6 months to 24 months. They also generally have an LTV of 75% or lower. (The next section below explains more about LTV.) One of the benefits of PeerStreet is that investors have an opportunity to build a diverse portfolio with high variance of location, lenders, property type, and LTV.
Once a loan is listed on the platform, investors will have the chance to review individual deals and select the ones that make the most sense to them. Each listing provides a plethora of details and analysis about the property to help investors with their decisions. Individuals are able to choose deals as they please or they can automate their investment. More on this later.
Once a deal is fully funded, investors can expect the loan to close within 1-3 business days.
After this point, PeerStreet's team does the rest. Their legal and finance teams will manage the loan for the rest of its life cycle. Meanwhile, investors will receive monthly distributions as the borrower makes payments on the loan.
It is also important to note that there is no secondary market available to liquidate holdings early. Once you commit money to a deal, you will not be able to withdraw your funds until the life of the loan reaches maturity. There is opportunity to receive your money sooner should the borrower pay the loan off early. There is also a chance that a loan could be extended beyond the original term.

What is LTV?
LTV is a simple acronym for loan to value. It's a ratio investors and banks use to evaluate risk associated with a certain deal. The formula is easy to remember: mortgage value divided by appraised value of the property.
Suppose you buy a home that is worth $200,000. If you were to pay a down payment of $40,000, then you would have an 80% LTV. In this scenario, with a $40,000 down payment, you will take out a loan for $160,000. That loan divided by the value of the property returns an LTV of 80%.
This is an important metric to observe. A high LTV ratio can be worrisome. As you view various deals on PeerStreet, you will notice most of their offerings have a LTV of 75% or lower.
What are the Returns?
When investing on PeerStreet, individuals can expect to see returns of about 6-9% annualized. Each deal varies in the percent return, as well as numerous other factors, so investors will need to review each deal before investing.
The first question most people ask is why a borrower would ever accept a loan with such high interest when most mortgage loans come with an interest rate of less than 5%. The reason is multi-faceted. First, banks can be difficult to work with, especially for investors who are looking to flip a property in the short term. Banks may also require strong credit history and income verification through a W2.
The second reason is really about speed. Private lenders often make the process far quicker, which can help borrowers with tight deadlines.
PeerStreet pays out interest 2 times per month on the 1st and 15th. If those dates fall on a weekend or holiday, investors can expect to receive their distributions on the following business day.
Automatic Investing
Rather than choosing individual deals, investors can also automate their investments with PeerStreet.
Automated investing gives investors an opportunity to create a portfolio of deals that meet their needs. By creating your personalized requirements across a number of factors, PeerStreet will invest in deals that meet your criteria.
If a deal meets your requirements, PeerStreet will send you an email informing you of the deal. You will have 24 hours to review the deal and cancel if you do not want to move forward. If you do not review the deal and cancel it before 24 hours pass, PeerStreet will automatically invest the funds you have specified.
PeerStreet Pocket
In addition to earning money through debt investments, you can also receive interest through PeerStreet Pocket. Pocket is not a savings or checking account, nor is it held in a bank. In fact, it is not FDIC or SIPC insured.
PeerStreet received heavy demand for shorter term and more liquid investment vehicles, so they created Pocket. The minimum investment is still $1,000, and the account features no fees. They currently pay 2.00% APY that is deposited in your Pocket account each month.
Investors are able to withdraw funds once per month by notifying PeerStreet on the 15th of the previous month.
To learn more about PeerStreet Pocket, check out their FAQs page for Pocket.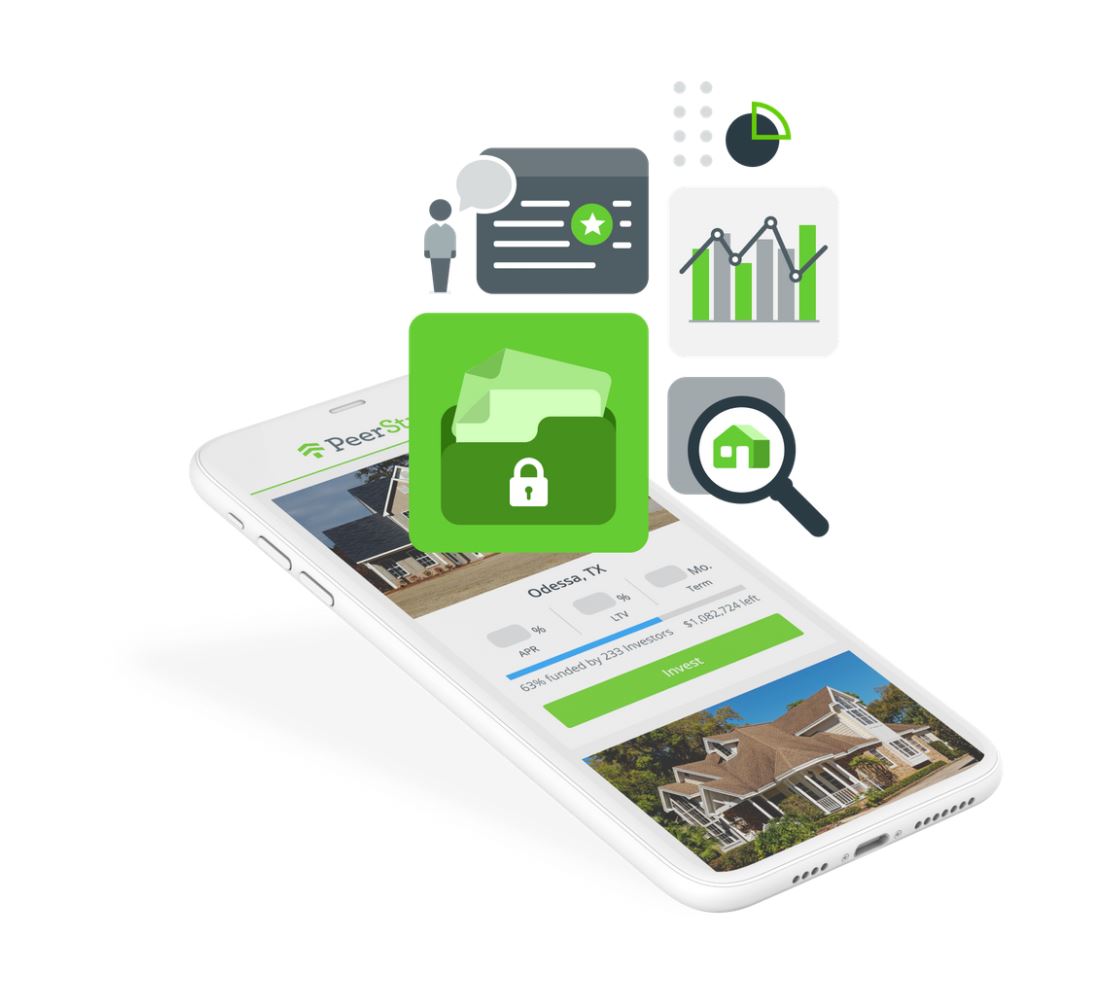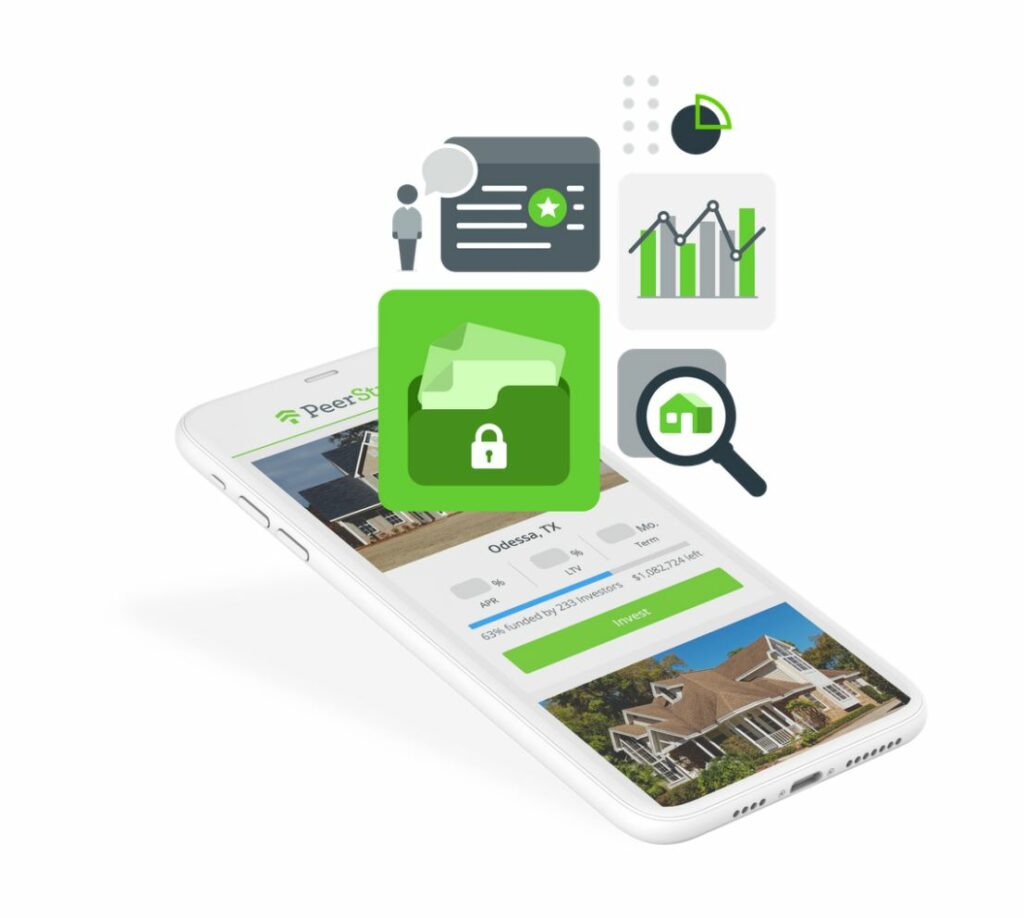 What Happens if a Loan Doesn't Fully Fund?
Loans typically remain on PeerStreet's site for 2-3 weeks. More often than not, these loans become fully funded fairly quickly.
In the chance that a loan doesn't fully fund, PeerStreet will review the offering. In some cases, PeerStreet will fund the remaining balance of the loan and act as any other investor in the deal. However, in other cases, PeerStreet will remove the offering from the site and any funds committed to the deal by investors will be returned to them in their PeerStreet account.
What Happens if a Borrower Faults on a Loan?
With any investment, there is risk to be aware of. The same is true for PeerStreet.
"In the event of a default (non-payment of a loan), the PeerStreet Asset Management team will lead the loan workout process on behalf of investors to protect their investment and maximize proceeds as quickly as possible. Our in-house Servicing and Asset Management teams are experienced in residential and commercial real estate investment, lending, law, and finance."
Learn more about PeerStreet's process for a loan default.
Are There Any Fees?
PeerStreet charges a servicing fee for each offering. The fee can vary by deal, so investors should be sure to check the fee that will be associated with their investment. Most loans have a servicing fee of 0.25% - 1.00%.
This fee is the spread between the rate the borrower is paying and the amount that is paid to investors. For example, a borrower may accept a loan with an 8% interest rate. If PeerStreet then charges a serving fee of 1%, then investors can expect to receive a 7% return.
This breakdown is also provided in each deal. To learn more about PeerStreet Fees, be sure to read their blog post.
Is PeerStreet Secure?
PeerStreet takes security very seriously and ensures investors are comfortable throughout the process. Any funds deposited into a PeerStreet account are FDIC insured up to $250,000. Once funds are committed to an investment they are no longer FDIC insured.
Once your funds are invested, they will be held for the entire duration of the loan. Because these are short term loans with low minimums, investors have a chance to spread the risk between a variety of properties. Just like any investment, there will be risk with an investment made through PeerStreet.
Another point of security is that each loan is a First Lien position, which means investors are the first in line for distributions.
In the case of a foreclosure or faulty loan, PeerStreet does all they can to work with the borrower to ensure the project is completed or that a workout is completed.
PeerStreet Review: Final Thoughts
PeerStreet offers investors a unique opportunity to invest in real estate debt, which typically has less risk than purchasing a property directly. With a debt investment, the returns are generally more consistent and stable over time.
The company has seen impressive results since launch in 2013 with over $225 million paid out to investors in interest. This certainly indicates to investors proof of concept.
One of the main benefits of investing with PeerStreet is the fact that you can choose individual deals as you see fit. If a particular offering makes sense to you, you are able to invest in that deal alone. With some other platforms, your investment is made into a fund or group of properties that you have less control over.
A few other benefits include low minimums, consistent new offerings daily, and short term investments.
It is important to note that the platform is currently reserved for accredited investors. Additionally, the platform is not free. While you won't pay a fee from your account balance, your returns are reduced from the fees that PeerStreet charges.
Another downside of the platform is that there is no secondary market. Once you commit funds to a deal, you should be prepared to hold that investment for the life of the loan.
If PeerStreet sounds like a match for your needs, be sure to check out the platform and understand their offerings!
Best Free Stock Promotion