We can all probably agree that certainty is a rare commodity in life. Surprises, emergencies, and accidents are fairly common, unfortunately.
Whether it's an emergency, home project, or debt consolidation, personal loans can often be a useful tool. However, finding one can be a challenge. The application process alone can be a nightmare at many banks and credit unions.
Personalloans.com is a platform with a unique solution to personal loans. Perhaps they could help you!
In this article, we will provide a complete Personalloans.com review and cover the pros and cons of using their services.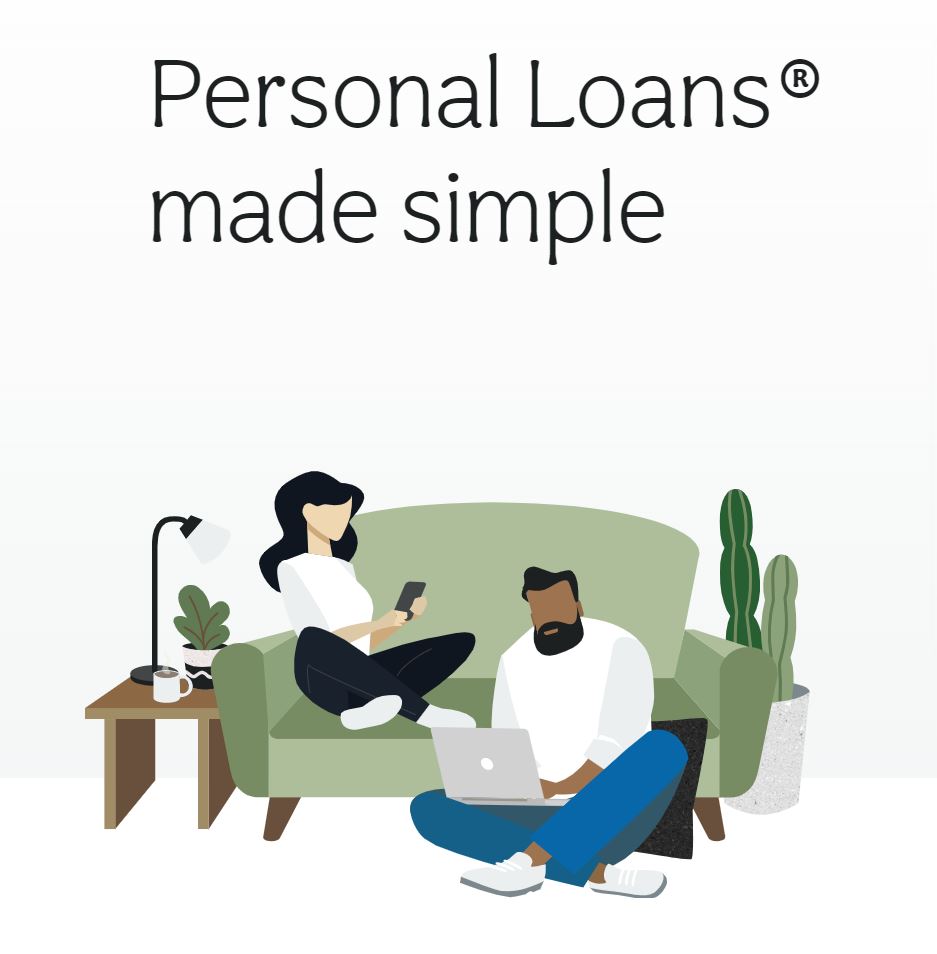 Personalloans.com Review: Highlights
Personalloans.com is a marketplace that connects lenders and borrowers
The company does not offer loans themselves
Loans of $1,000 - $35,000
Free to Use the Platform
Customers have the ability to choose between loan options
Loans typically have an APR of 5.99% - 35.99%
Repayment terms range from 90 days to 72 months
Personalloans.com Summary
Summary
Personalloans.com is a platform that was created to make applying for a loan simple!
The company does not offers loans themselves, but rather connects an individual with one of the lenders in their network.
After submitting an application, an individual may receive multiple loan offers and can review their terms in order to select the one that works best for them.
The platform is free to use and gives individuals no obligation to actually select and agree to a loan.
Pros
Convenience
Simple Application
Higher loan amounts that most platforms
Cons
Not a lender themselves, rather a loan marketplace
High interest rates
What is Personalloans.com?
Personalloans.com is actually not a lender themselves, but rather a platform that joins borrowers and lenders. Their website features a marketplace of lenders that they give their clients access to.
After submitting an application on Personalloans.com, your information will be shared with the lenders in their network. These lenders may then review your information and proceed with an offer. What's great about this company is that most offers are made within 5 minutes after applying.
"We offer a short online loan request form for you to fill out at your leisure. With our secure form submission process, we make it simple for you to get your information in front of our large network of lenders and other third-party lender networks in our network."
The platform is completely free to use and features zero obligation to accept a loan that is offered to you. It is important to note that by accepting a loan, you are authorizing a lender the right to check your credit, which may negatively impact your score.
Interest rates and repayment terms vary by lender, but it is typical that a loan will feature a 3-72 month repayment plan and an interest rate of 5.99%-35.99%.
How Does Personalloans.com Work?
In order to submit a loan request, a client will need 4 things:
Age/ID/Residency Status - Must be 18 or older to be eligible for a personal loan. You must also have a valid Social Security number, and be a legal U.S. citizen or permanent resident.
Income - In order to ensure that you will be able to repay a loan, you must either have full-time employment, be self-employed, or receive regular disability or Social Security benefits. Some lenders or lending partners may require a pay stub or other form of income verification.
Bank Account - Most loans require a valid checking account, as once a loan is approved for you through PersonalLoans.com, your lender or lending partner will deposit your funds directly into said account.
Credit Type - Although it is always better to have good credit, you do not necessarily need to have a good or excellent credit record to qualify for a personal loan. Having good or excellent credit might cause a lender to provide you more favorable terms. Most lenders require that customers demonstrate a pattern of responsibility.
The application itself is actually quite simple. You will need to supply the information listed above as well as the amount of money you are requesting and the loan type and reason.
Once you submit a request, Personalloans.com will then share this information with the lenders in their network. After a review of your information, individual lenders may decide to move forward with your application. This process is incredibly quick. Most clients receive offers within 5 minutes.
Once you receive an offer, you will be invited to go to the lender's website directly. Here, you will need to review the details of the loan. You should pay special attention to the repayment terms, APR (interest rates), and amount offered.
If you accept a loan offer, you can expect the funds to be sent directly to your bank account within 1-5 business days.
Most loans will feature repayment terms of 90 days to 72 months. Typically, the loans clients receive with Personalloans.com will have interest rates between 5.99% and 35.99%.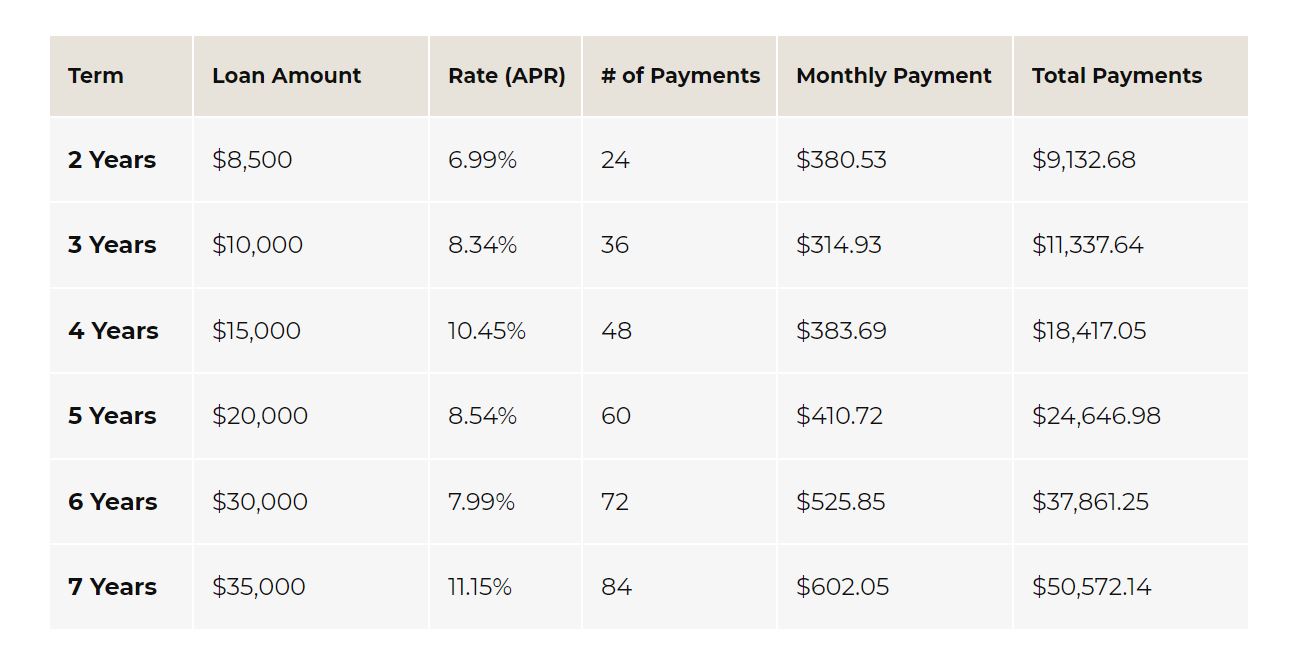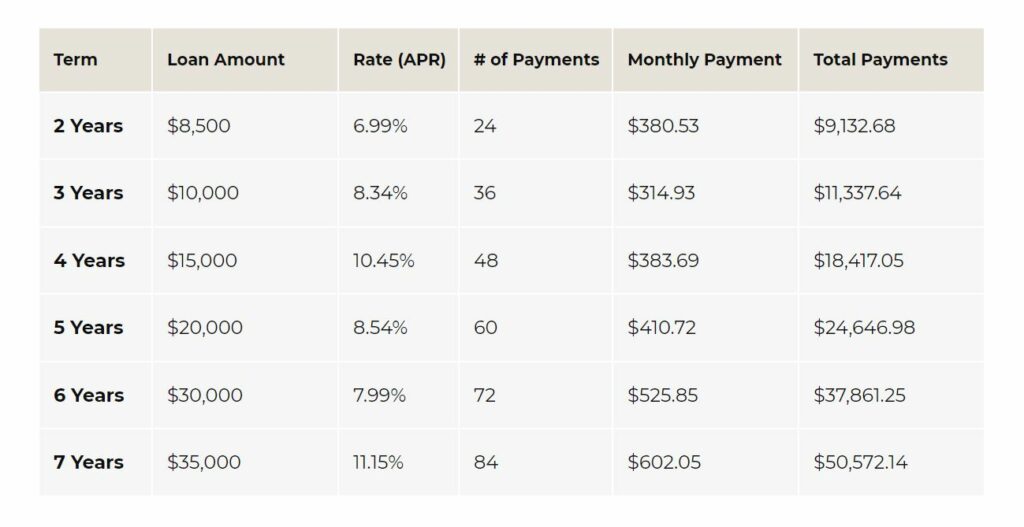 How Is the Money Paid Out?
If you are offered a loan, and after properly reviewing and accepting a loan, you can expect to receive the money through direct deposit into your bank account.
Every lender is different, but most clients receive the funds within 1-5 business days.
Is Personalloans.com Safe?
The application process with Personalloans.com is secured with advanced data encryption technology. The level of security offers clients confidence that their information will not be shared with anyone outside of the lender network.
Personalloans.com is not accredited with the Better Business Bureau (BBB) and currently has a B- rating. Accreditation with the BBB doesn't necessarily constitute that a company is trustworthy or not.
The company lists its address and phone number directly on their site. They are open to answer any questions you may have and offer both a customer support email and phone number.
Why Do They Need My Social Security Number?
Like any loan or credit line with a bank or brokerage, Personalloans.com needs your SSN to provide to their network of  lenders. Both Personalloans.com and lenders may use your SSN to perform a soft credit check. If you move forward with an offer, lenders may also perform a hard credit check before finalizing a loan.
This credit check is used to determine the interest rate for a loan offering. Generally, the better the credit, the better the rates. While a strong score is not a requirement with Personalloans.com, it does usually result in better rates.
Additionally, if you fail to pay the loan back, the lender may report the delinquency to a credit bureau.
Other Features
In addition to offering clients access to a marketplace of lenders, Personalloans.com also strives to educate clients and other individuals about potential scams and proper lending practices.
Unfortunately, personal loans live in an industry where scams are prevalent. By better understanding common scamming tactics, you will be better equipped to make decisions confidently.
Personalloans.com also has a number of guides available for free that details various loan types. These loan guides include the following loan types:
These guides not only feature details about various loan types, but also the best way to seek out that particular loan. They are certainly worth a look!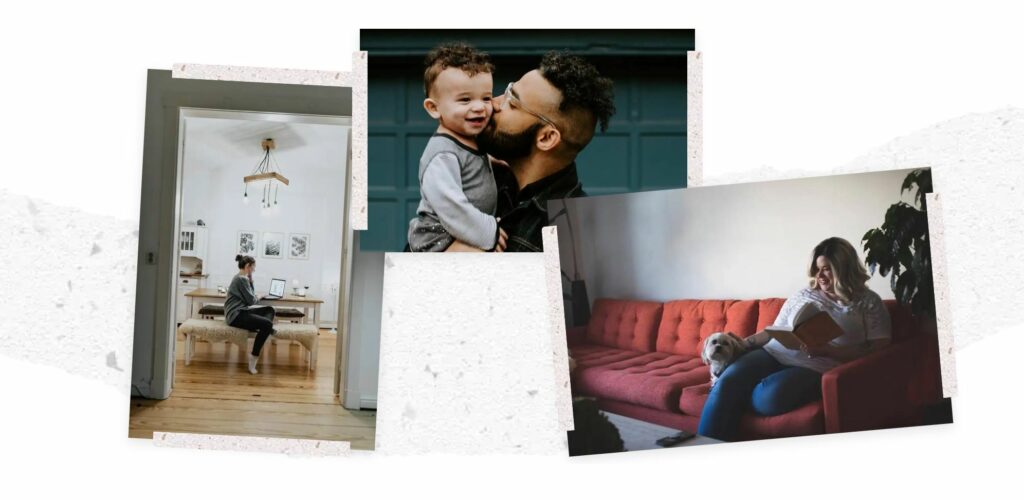 Are There Any Short Term Loan Alternatives?
While short term loans can be beneficial in a bind, they also typically feature short payback terms and high interest. With this in mind, there may be a few other alternatives to consider:
Credit Building Credit Cards: While many credit cards are not available for someone with poor credit, there are also many credit cards designed for low credit scores. These starter credit cards often feature small lines of credit, but can grow over time as you prove an ability to pay it off on time. Some of these credit cards are called Secured Credit Cards as they require a down payment as collateral in case you fail on your payments.
Peer to Peer Lending: There are a number of peer to peer lending platforms that offer personal loans to individuals that may not be able to qualify for a loan elsewhere. Some top peer to peer lending platforms include LendingClub and Upstart.
Paycheck Advance Apps: You may have seen a commercial for an app that offers a service like this. A common one is Earnin. A paycheck advance app typically allows an individual to receive a part of or their entire paycheck early. They still feature an interest rate, but could be another alternative to a short term loan.
Personalloans.com Review: Final Thoughts
Personal loans can be incredibly convenient. Whether it is needed for an auto loan, home improvement plan, emergency, or other reason, a personal loan can be the solution to a number of life's challenges.
However, applying and being approved for a personal loan can be rather difficult. Personalloans.com has created a platform to make this process easier and far more convenient.
From the comfort of your home, and within just a few minutes, you can submit an application for a personal loan that will be shared among the network of lenders at Personalloans.com. While Personalloans.com is not a lender themselves, they offer clients access to their broad network of lenders.
Most clients receive loan offers within 5 minutes! While each loan will depend on the lender and your unique situation, most loans typically have 3-72 month repayment terms and interest rates of 5.99%-35.99%. Loans range from $1,000 to $35,000.
If you are seeking a personal loan, then perhaps Personalloans.com can help! Check out their website for more information.
Best Free Stock Promotion