Who says you have to stress out about socking money away for the future? These days, there are countless apps out there that help you out with the process of saving money and even investing it.
Qapital was designed to help with both of these goals. They want you to be able to save money easily, not sacrifice the things you love, and maybe even enjoy it along the way.
Sound implausible? Read on for our review of Qapital.
Qapital
Pricing

Assets

Dividend Reinvestment

Savings Goals

Ease Of Use
Summary
Qapital was designed to make saving money not only easy, but also fun. You can set rules that will put your savings on autopilot. For long term goals, you can easily invest this money as well passively in ETF portfolios. One downside to the app is you do have to pay $3 to $12 per month, as there is no free plan.
Pros
Makes saving money easy and fun
You can save as well as invest your money within one app
Automate savings with fun rules using IFTTT logic
Cons
No free plan available
No individual stock investing
Costs $3 to $12 per month
What Is Qapital?
Qapital is a personal finance app that has successfully guided hundreds of thousands of users to stow away an astonishing average of $6,000 a year. It invests your savings for you so you can sit back and watch it grow. And you won't be tempted to spend your dividends from those investments, because Qapital buys more shares for you.
Something that sets it apart from other savings apps is that Qapital is based on the science of human behavior. When they designed the app, they made several assumptions that we can all easily relate to.
These include:
Saving money is generally a chore.
Saving money means skimping on things in life that are fun.
Most financial goals tend to be out of reach.
Qapital's creators decided it was time to motivate and empower people to throw these assumptions out the window.
They also realized people like to have fun (hence the popularity of video games). So, they set out to create motivational "games" to give people the thrill of striving to reach a financial milestone.
How Qapital Started Out
Eleven years ago, a couple engaged to be married in Sweden, both start-up entrepreneurs, George Friedman and Katherine Salisbury were trying to save up for numerous reasons, including their wedding, a vacation, a piano, and also to establish a rainy-day fund.
While trying to juggle all these financial goals, the couple opened more than a dozen bank accounts but were unsuccessful at trying to maintain them, much less grow them in value. They decided the traditional savings accounts lacked flexibility, practicality and motivational tools. They ended up discouraged and not a single inch closer to their financial goals.
But did they throw in the towel? Nope.
While working at a Scandinavian bank, Friedman met Erik Akertin, who shared the philosophy that something was missing in the money-saving equation. They believed people should be able to live within a budget while still enjoying the things they love, like a gym membership or weekend Sunday brunch. They also believed people should be able to set aside money for larger goals along the way without even feeling the pinch.
How It Works
According to its website, Qapital is meant to be a harmonious app for to help people have more confidence in their spending and saving habits. It moves money from a user's checking account to a separate Qapital account when certain rules are triggered.
First, you simply open a checking account. This is the account Qapital uses to transfer funds to a separate Qapital Spending Account, which links to the Qapital Visa Debit Card.
There are no account setup or overdraft fees. More good news: you have unlimited immediate transfers to and from your Qapital Goals account, and you can set up direct deposit to funnel money into your spending account.
Once you establish these accounts (with no minimum balance), you can set up "goals" and "rules."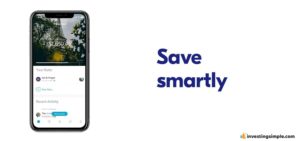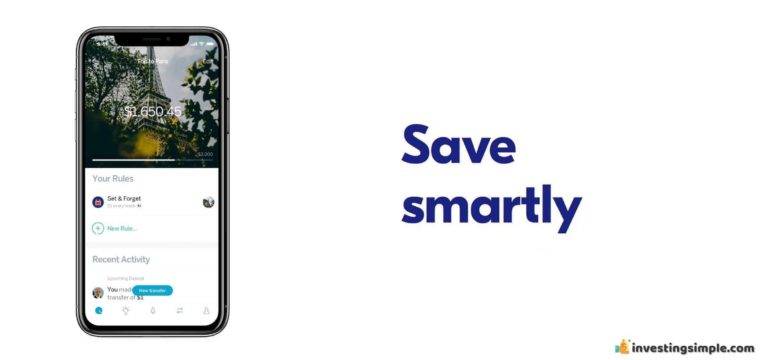 Rules And Goals
Don't worry. It's not as serious as it sounds.
Goals are what you are trying to save for, such as a trip to the Caribbean, a new car or truck, or a down payment on your first house. Do your homework and determine exactly how much money you will need to reach any goal you've set.
Rules are things that cause Qapital to transfer money to your savings account towards those goals.
Their list of rules is meant to make saving and investing simple and flexible.
Here is a sample list of saving rules that many people have set:
The 52 Week Rule: Save $1 week one, $2 week two etc. Do this every week for a year, and you can save $1,378.
The Spend Less Rule: This rule funnels money towards your goals when you come in under your budget for a product or service at a specified merchant. For example, maybe you set aside $480 for new tires, and then you find a great sale and spend just $280 at Goodyear. That leaves you with a couple hundred bucks you hadn't anticipated! So, be smart and put it in your Qapital savings account.
Round Up Rule: Every time you make a purchase with a linked account, Qapital will round up your purchase to a whole number, with the loose change sent to your goals account. This is a great no-nonsense way to save coins from accumulating in a jar on your nightstand.
The Set and Forget Rule: You figure out a certain amount of money that goes automatically towards your goals. This could be on a daily, weekly or monthly basis. It doesn't have to be a huge amount of cash; start out by saving $20 a week and build your way up from there.
If This, Then That: This rule lets you be in the driver's seat. Be creative! For example, if the sun is out on Friday, then you will put $25 into your savings. If you reach 1,000 followers on Twitter, then you deposit $100. You get the idea.
How Your Money Grows
Your money won't sit idly by. If you use the Basic plan, you will simply save money in an online checking account. If you sign up for the Complete plan, Qapital will invest your savings it in low-cost funds that follow the market trends.
These Exchange Traded Funds (ETFs) are part of a portfolio that shows the importance of diversifying, which is spreading money across a variety of different investments. This is done so that one plunging stock or bond can be offset by a thriving ETF.
The Qapital pre-built portfolios are based on your risk tolerance, ranging from very conservative to moderate to very aggressive.
Your earned dividends will be distributed depending on the schedules of each individual fund. For the 12 ETFs in Qapital portfolios, each stock fund has quarterly distributions and each bond fund earns dividends monthly.
What Happens To My Dividends?
All the dividends you earn will be automatically reinvested.
This is a wise policy. It makes far more financial sense to keep putting your money back to work for you, rather than cashing in your earned dividends and splurging for a night out on the town.
Reinvesting also gives you the huge benefit of compounding, which continuously increases the value of your assets. It's also a great way to set yourself up for long-term growth.
This process pays off big time! If you deposit $20 each week for 10 years, you could make $14,369 with an investment growing at a rate of 7 percent a year, as compared to $10,400 on a traditional savings account. (This calculation is based on weekly contributions with zero withdrawals).
Your Money Is At Your Fingertips
Qapital does not hold your money out of reach. You can make withdrawals from the savings account even before you have reached a certain goal. Of course, we are hoping you do shoot for the stars and attain those financial goals!
How Qapital Makes Money
Qapital earns a cut when you use your Qapital Visa card. Visa charges merchants a fee for allowing people to use their card. Then, Qapital collects a portion of that fee as revenue.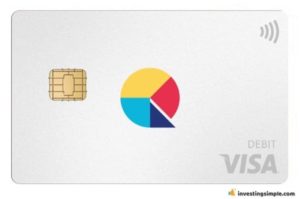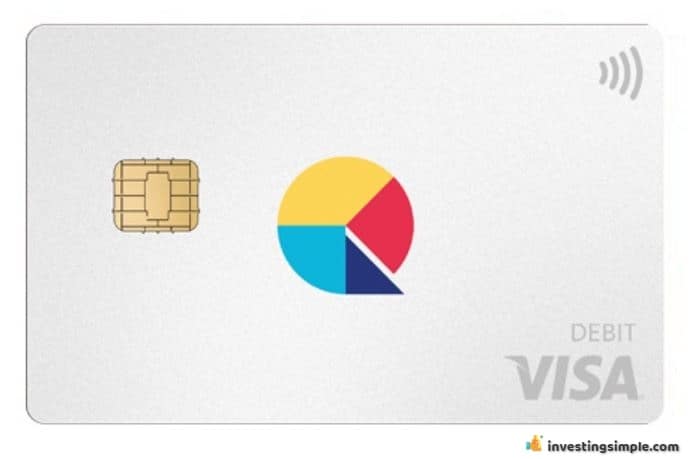 They also get paid membership fees based on what plan you decide to go with. Unfortunately, there is no free plan. 
Membership Cost
There are three levels of Qapital membership:
Basic members pay $3 per month and save an average of $1,500 annually. This gives you access to the online checking account and debit card for automated savings.
Complete members pay $6 per month, saving an average of $4,300. This plan comes with the ability to not only save your money, but invest it as well.
Master members pay $12 per month and save an average of $5,000 per year. This comes with some added bells and whistles.
Pros
A decidedly unique way to save.
Requires you to set monetary goals based on reality.
Low fees.
You determine your investment risk.
You can set up the system for more than one goal.
Cons
Little or no readily available customer support.
A good but not great number of portfolios.
Rules can seem restrictive at times.
Can saving money become a game? Maybe. Maybe not. But one thing is clear, you will always be a winner if you follow the rules (that you set for yourself!)
Best Free Stock Promotions
Keep Reading: